2014 has been an incredible year for 71 Gramercy which has given us many nights filled with good music and booze from Nothing Mondays to Sorry Mom, It's Friday. Celebrating its first anniversary, the club with a view treated its guests to a sumptuous birthday dinner while Jessica Connelly crooned her heart out during dessert. Launch the gallery and see who came to celebrate.
Jessica Wilson is caught in a candid moment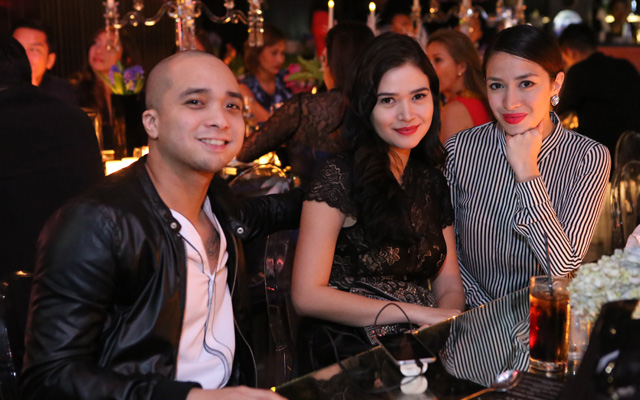 Niel Arce, Bela Padilla, and Carla Humphries
ADVERTISEMENT - CONTINUE READING BELOW
The evening's specialties included Forest mushroom soup with truffle cream and braised US angus prime short ribs
Green tea cured Norwegian salmon with arugula, feta, ginger, and shallots
For dessert, chocolate and banana pudding with butterscotch sauce and salty peanut ice cream.
ADVERTISEMENT - CONTINUE READING BELOW
How can anyone say no to macarons?
Dong Ronquillo, Leah de Guzman, and Charina Sarte
Cholo Barretto and Jinri Park
Photos by Deneb Villanueva