The way a man suits up, the way he talks, what he eats, what he drinks, and who he hangs out with can say a lot about a person. But in the confines of his personal space, comes the true test of taste and character of a guy. Last night, Esquire, in partnership with Two Roxas Triangle, welcomed us into their man cave: a three bedroom aspirational suite decked out with all things essential to a man's pad. The night was filled with good food care of Cibo, special cocktails by Erwan Heussaff, unlimited beer, music by The Diegos, and great company of a stylish and intelligent bunch, overall making it a night that's one for the books. So what does it take to turn an apartment from a boy's room to a man's cave? Take a look.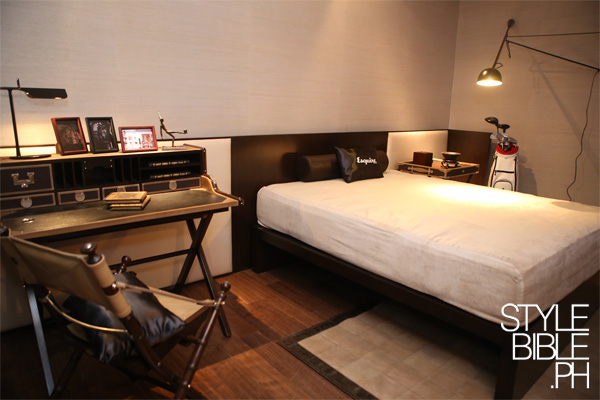 ADVERTISEMENT - CONTINUE READING BELOW
CONTINUE READING BELOW
Recommended Videos
The guy's room: One of the rooms in the three bedroom suite, was decked out with athletic paraphernalia from Chris Sports.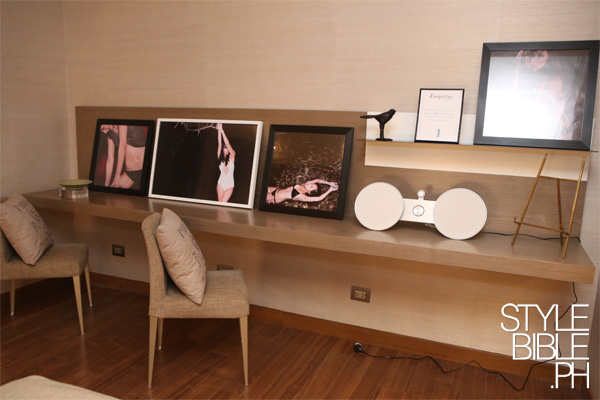 The girl's room: Adorned with framed images from the magazine's Women We Love section.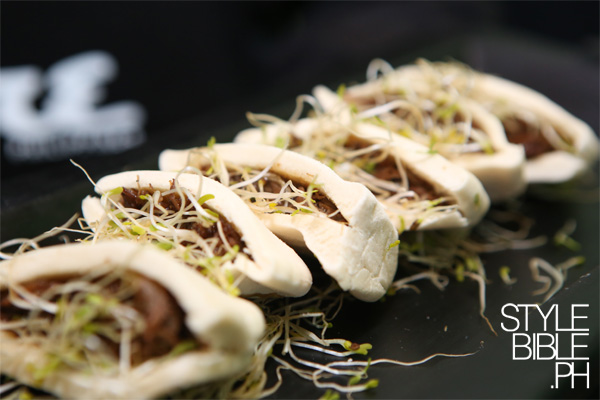 ADVERTISEMENT - CONTINUE READING BELOW
Cibo provided a delectable array of food options that night including these mini pita rounds with stewed lamb, pinoli, and alfalfa sprouts.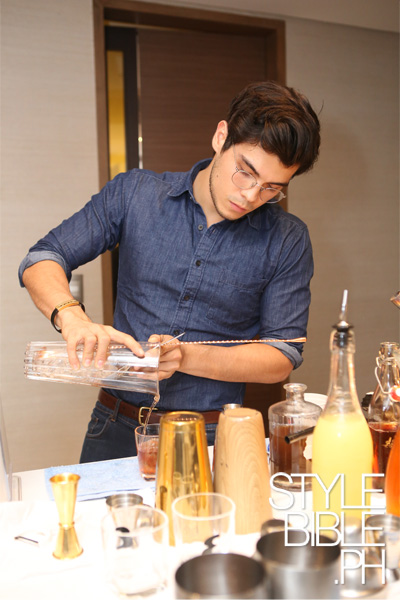 Esquire's food writer-at-large, Erwan Heussaff concocted two special drinks for the evening: A Man Apart made with gin, chamomile tea concentrate, sherry, lemon juice, yellow chartreuse, berry syrup, mint, and edible flower; and The Esky consisting of Rye whisky, campari, homemade banana shrub, maple syrup, Jerry Thomas bitters, orange peel, and flower ice.
ADVERTISEMENT - CONTINUE READING BELOW
See who came to party with Esquire by clicking on the photo gallery.