Last Saturday night, everyone was high on sugar from the treats and the frenzy brought upon by the annual Halloween festivities. The entire metro was celebrating what could arguably be the most wonderful time of the year, but none quite like the nightlife complex in Uptown Bonifacio, Taguig. Three go-to hot spots: The Palace Pool Club, Valkyrie, and Revel were all jam-packed with superheroes, movie characters and pop culture personalities, which clearly tells everyone where the party people were at.
Below, check out a few of our favorite looks: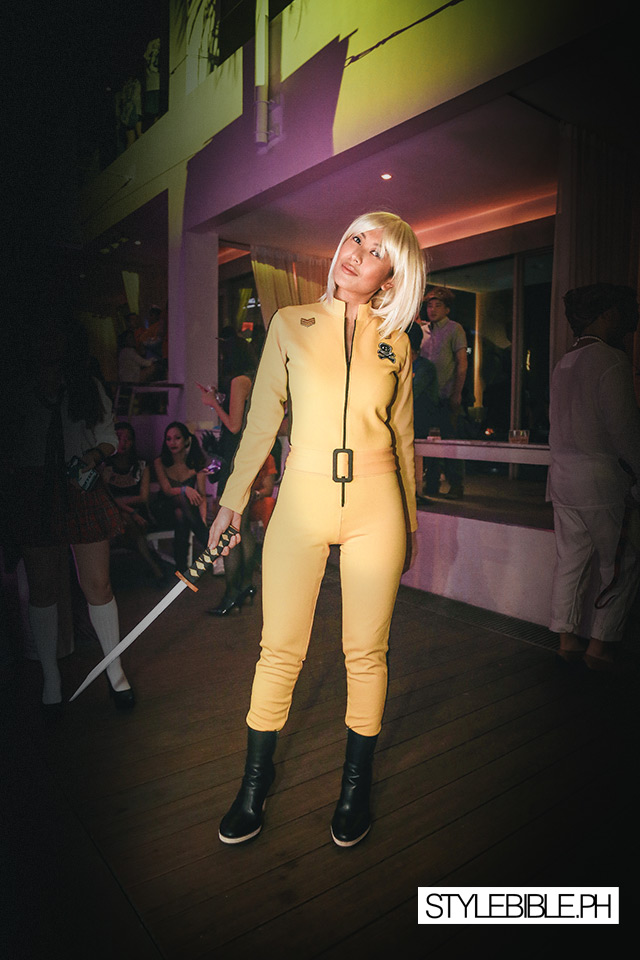 Liz Uy as The Bride in Kill Bill
Looking good in blonde, Liz.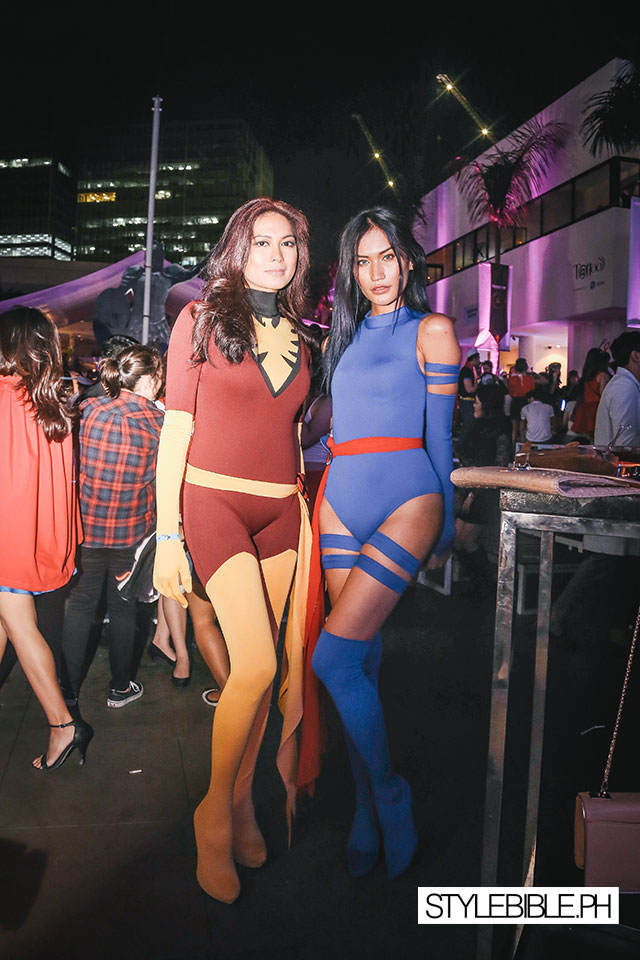 ADVERTISEMENT - CONTINUE READING BELOW
Cheetah Rivera as Psylocke and Jaz Cerezo as Dark Phoenix
These designers slayed!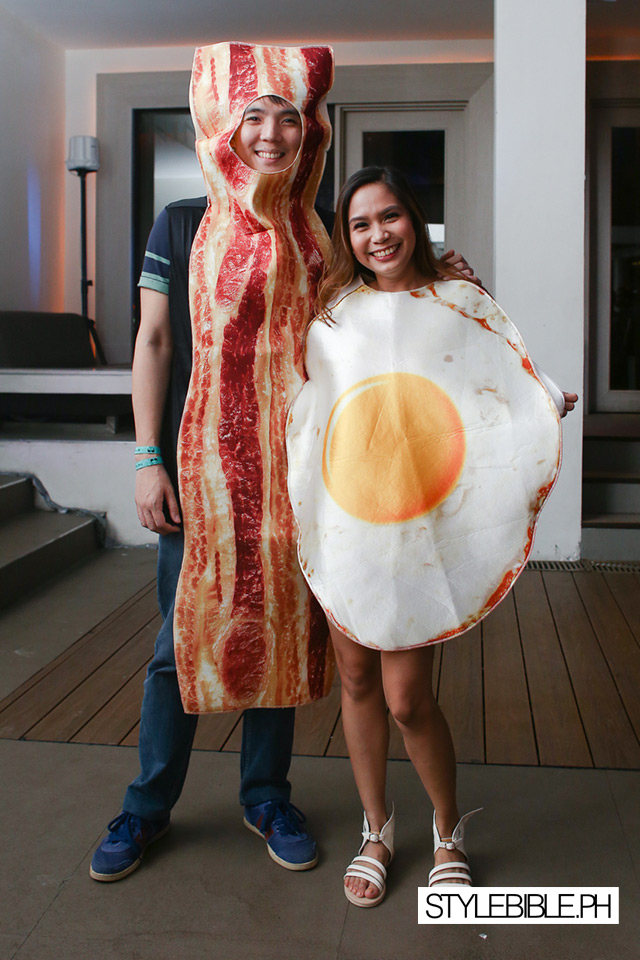 Gino Laset as a strip of bacon and Keigh Jalbuena as an egg.
Because we will always be biased where bacon is concerned.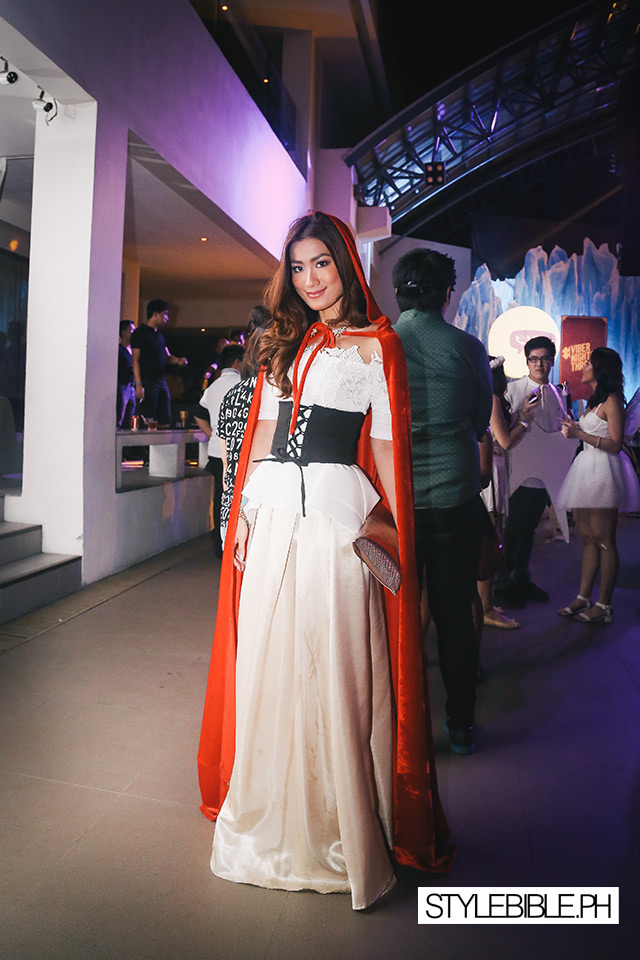 Janeena Chan as Red Riding Hood
Off to granny she goes.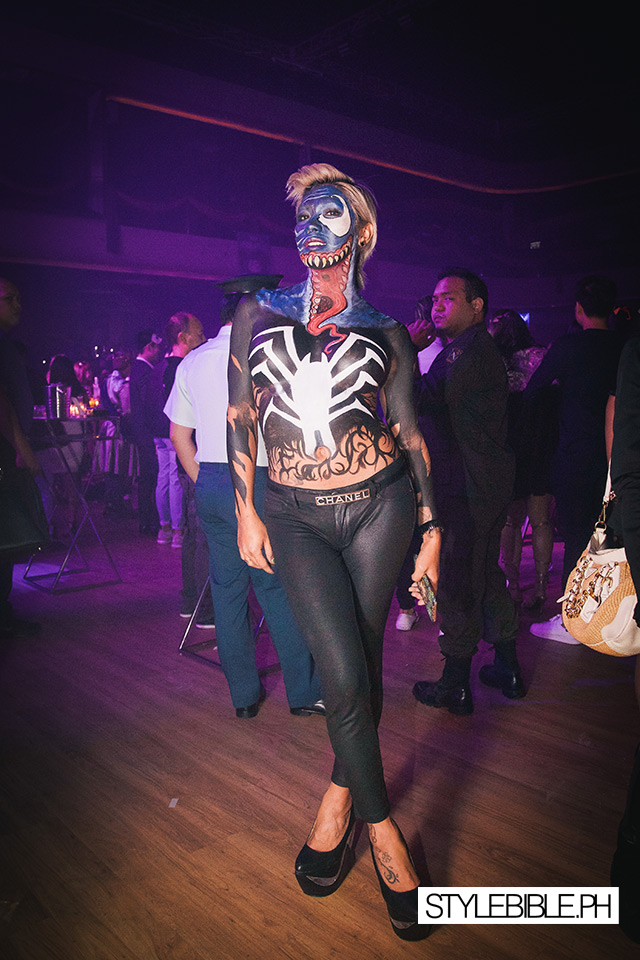 ADVERTISEMENT - CONTINUE READING BELOW
Tiffy Love as Venom
Now this is called commitment!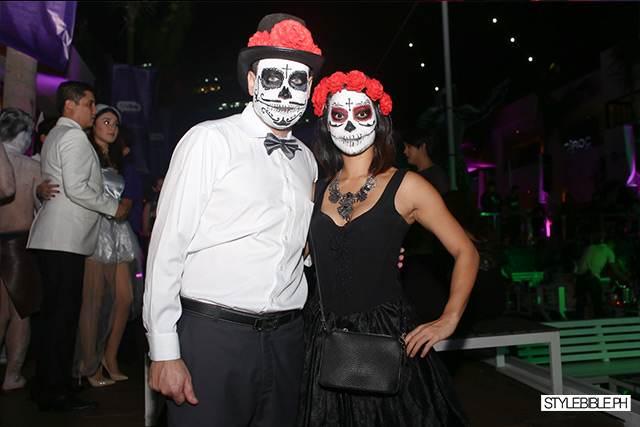 Floreian Pacquelin and Maria Tan as Sugar skulls
We spotted a couple of sugar skulls that night but their makeup were the most flawless!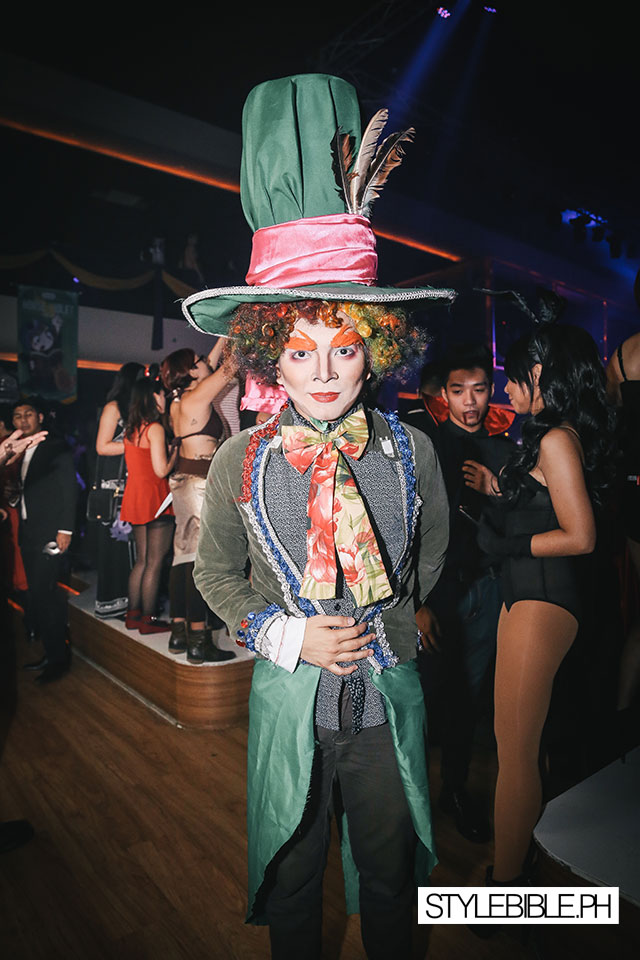 Thoman Autea as Mad Hatter
Dude, we love everything! 10 points for this guy here.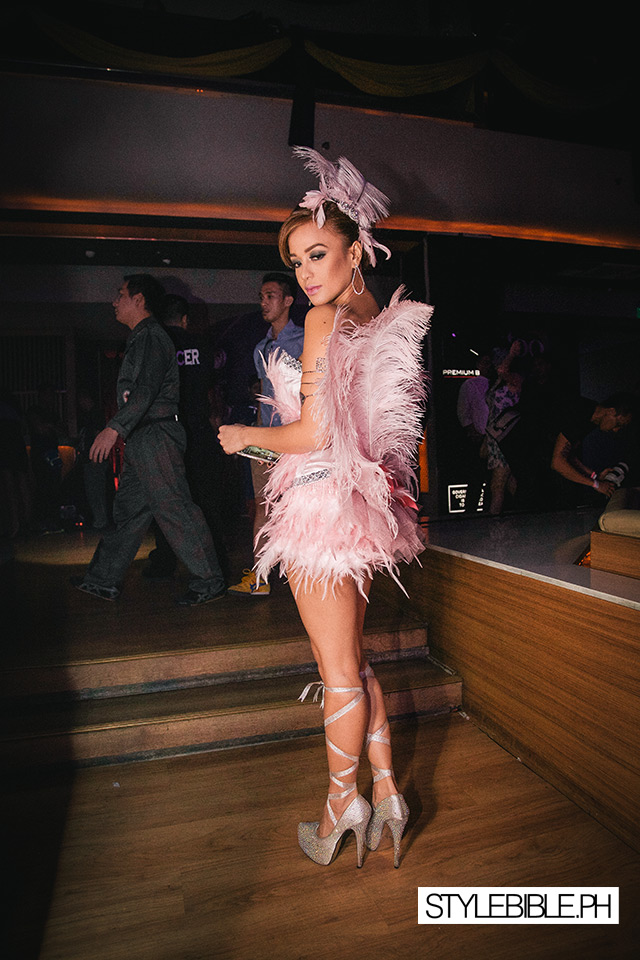 ADVERTISEMENT - CONTINUE READING BELOW
Amore Amparo as a flamingo
What a pretty flamingo.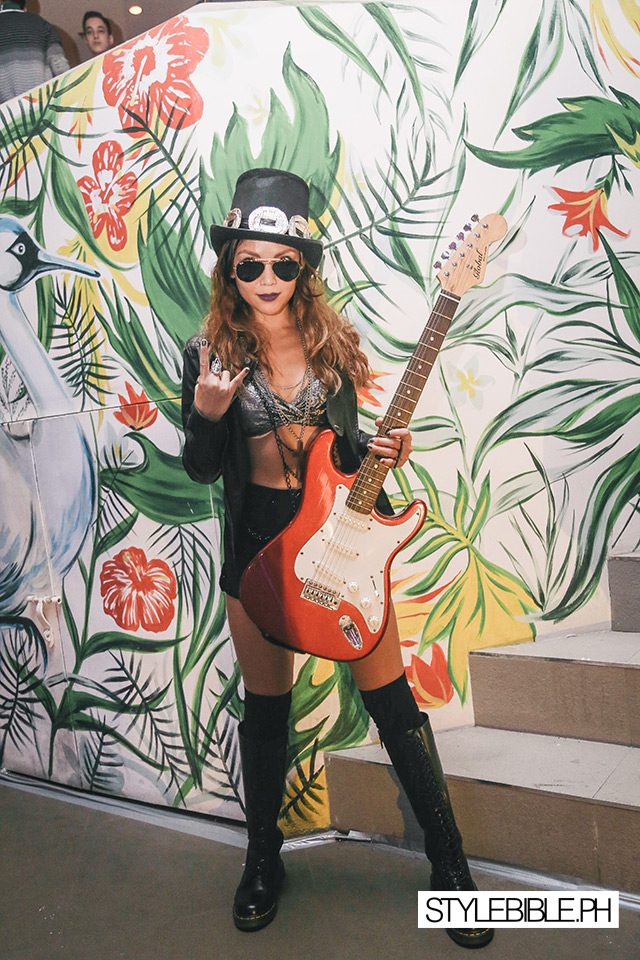 Trix Guevara as a Rock Star
Props to her for actually bringing, well, props.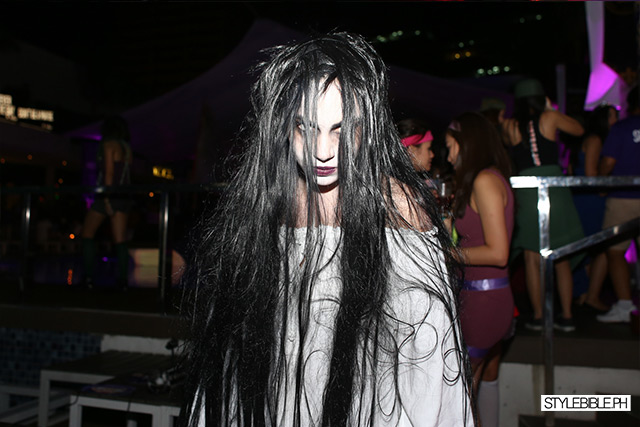 Anne Gauttier as Sadako
OMG! So freakin' good!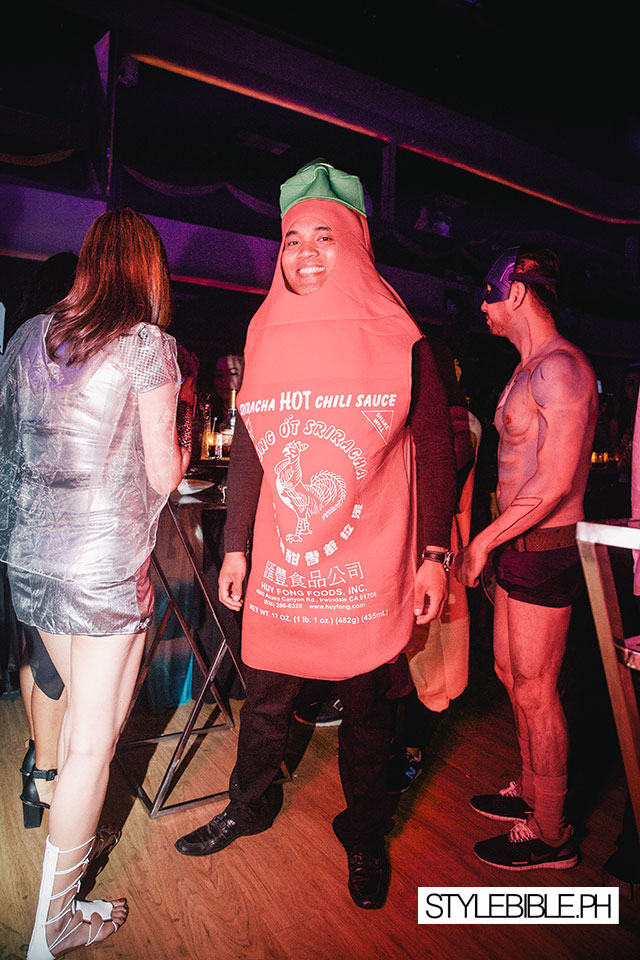 ADVERTISEMENT - CONTINUE READING BELOW
Ian Braza as a Sriracha Chili Sauce
One word: WINNER!
Looking for your photo? Head to the gallery to see if our style cam spotted you.
Photos by Majoy Siason
Photos by Angela Gonzalvo