If you guys remember, Dishwalla was supposed to be the main act of the three-day Soul Surf Festival in La Union. Sadly, the weather didn't quite cooperate and they were forced to move the party to Manila. After a month of waiting, it finally happened. On December 6, 2014, amidst the announcement that super typhoon Ruby was set to hit the country on the same day, fans of the '90s favorite band all trooped to Megatent Libis to satisfy their Dishwalla craving—this time around, no bad weather was getting in the way of music.
But that wasn't all that they got. Five bands got the crowd pumped and ready, giving them their money's worth. Autotelic, Brisom. Blue Jean Junkies, Up Dharma Down, and Wolfgang were delightful appetizers that prepared eveyone for the delectable main course.
Blue Jean Junkies rocking it out.
ADVERTISEMENT - CONTINUE READING BELOW
Brisom's soulful rock sound filled the tent.
Up Dharma Down got the crowd singing along to their music.
Wolfgang's lead vocalist Basti Artadi tearing it up.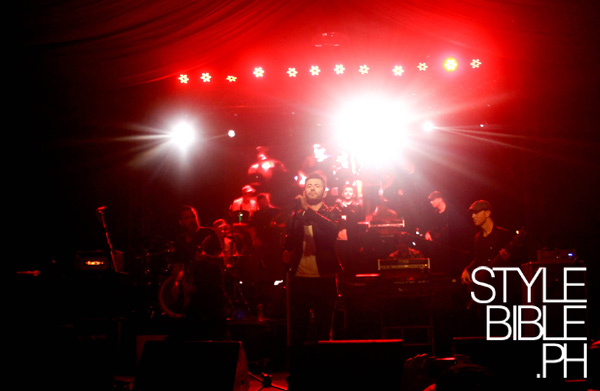 ADVERTISEMENT - CONTINUE READING BELOW
Before midnight, the main act, Dishwalla, brought the house down as they performed classic favorites as well as their more current medleys.
See the crowd who chose to spend their Saturday with these bands by clicking on the gallery.
See Day 1 of the Soul Surf Festival here.
See Day 2 of the Soul Surf Festival here.
Photos by Karlo Torio