In case you haven't heard, BJ Pascual's photography book fronted by four of this generation's hottest female celebs is flying off the shelvesas we speak. PUSH: Muses, Mischief, & How To Make It In Manila is proving to be such a hit in just a short period of time that a book signing was clearly in order. It wasn't like any other though, because yesterday, at the SM Mega Fashion Hall the fans were treated not only to signed books, but also to an interactive gallery, as well a chance to get to know the in-demand photographer - who likes saying "Ano naaa?" - himself. Here's a rundown of what happened.
1. Kelsey Merritt made her hosting debut.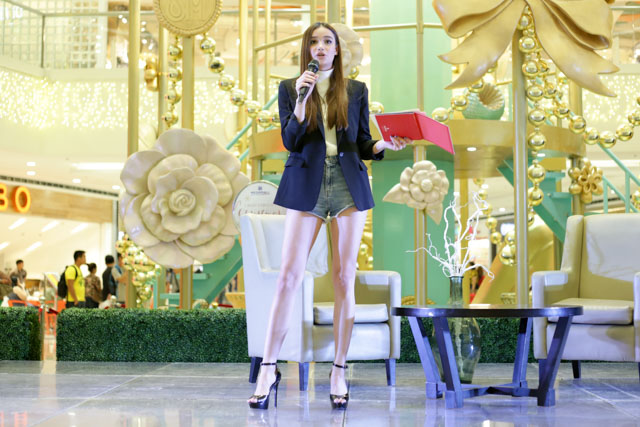 ADVERTISEMENT - CONTINUE READING BELOW
The event was hosted by his friend and muse, Kelsey Merritt. It was the It model's first hosting gig ever and she surely didn't disappoint.
2. There was a super fun interactive gallery.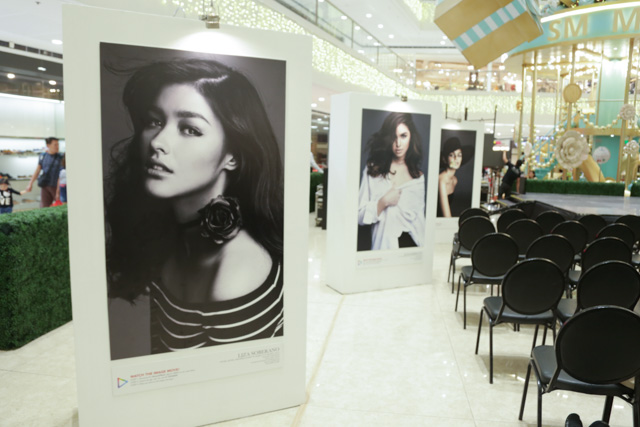 Random photos from the book were blown up at the event but they were not just there for décor. The guests were asked to download the app, iSmartPhoto, to get more juicy deets about the book. They simply had to launch the app and point it at the image to get exclusive access to behind-the-scenes trivia, photos, and videos. It was pretty cool, TBH. The same app can be used on some of the photos on the book itself.
ADVERTISEMENT - CONTINUE READING BELOW
2. A guy quit his job because of BJ.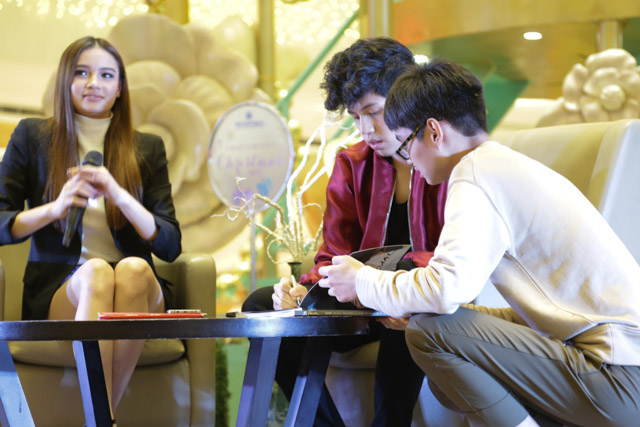 At the question and answer portion of BJ's interview with Kelsey, one fan who came all the way from Tarlac asked BJ the question: "Would it be wise to leave my profession to pursue a career in photography?" BJ simply said he should go for what he's passionate about and the next thing we heard was "I will quit my job tomorrow." We don't know if he meant what he said, but we're wishing that fan the best of luck, because if there's anything we learned from BJ from his book, it's that it takes guts and a lot of hard work to get to where you want to be.
ADVERTISEMENT - CONTINUE READING BELOW
Photos by Charles Rodulfo