Capping off Pride month, we seek to learn more about sexual orientation, gender identity and expression (SOGIE) with various members of the LGBTQIA community. Their stories are a glimpse of the diversity, beauty, and power of SOGIE and we hope that they empower you to find love, understanding, and acceptance for yourself and others.
"I'll only do the shoot if it's BJ Pascual," many a magazine editor has been told, Naomi-like, by potential cover subjects. Preview readers especially don't need an introduction to the photographer, who has lensed many of its print covers and was even part of its roster of the Best Dressed Men for 2017, stylishly iconic in blouses, mom jeans and high-heeled boots. BJ has the unparalleled skill of making his subjects look like they're glowing with magic hour light from within, even if he's just shooting with a phone camera. He's also easy to work with—diligent, disciplined, leaving the drama at the door. The photographer is also known for discovering the next great supermodel, and is a celebrity in his own right, endorsing big brands, amassing sizeable followers on social media, and landing magazine covers where, this time, he's on the other end of the camera.
ADVERTISEMENT - CONTINUE READING BELOW
CONTINUE READING BELOW
Recommended Videos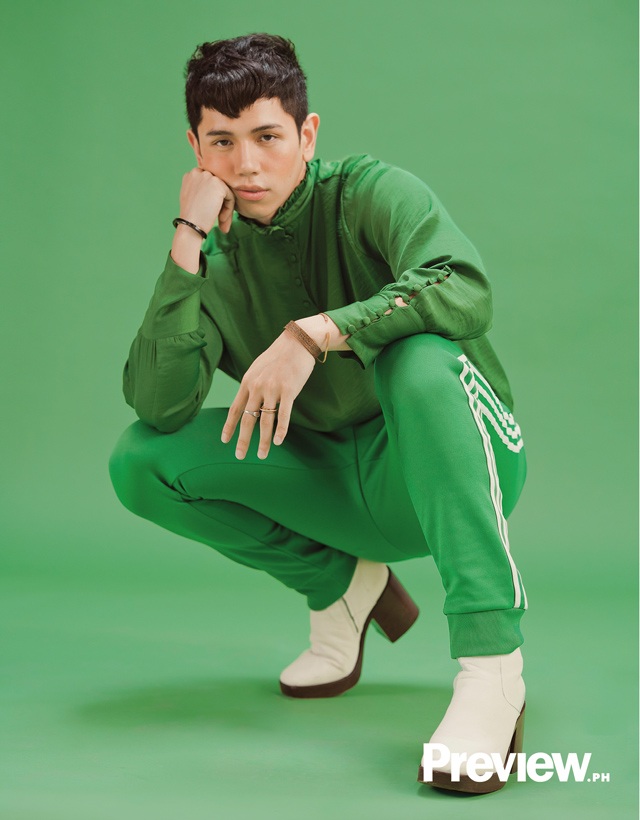 IMAGE Charisma Lico
On BJ: Top and shoes, model's own. Track pants, P3500, ADIDAS, Greenbelt 3
Two years ago, BJ came out on the cover of Team Magazine—in both senses of the phrase. He had just released his first book Push: Muses, Mischief, and How to Make it in Manila, a celebrity-laden photo book that serves more as a guide for young people looking to break into the industry than a retrospective of any kind. The response to the book was impressive, and his fandom was cemented. But, as he relayed on Twitter, he felt like he had something more to say, something that was left unsaid in Push.
ADVERTISEMENT - CONTINUE READING BELOW
"I've never denied it, in fact I've been very open about it in real life, but since a lot of you who only know me through social media still ask: for the record, I'm gay," he tweeted in March 2016. The interview he gave in Team was his "official" coming out to the public.
"I was very reserved before. I was afraid of being called out," BJ says about his early days as a young gay man. "At the time, being masc was more acceptable, at least in my mind." He wasn't aware that he was presenting as masculine on his Instagram, until people who met him in person would say that they didn't know he was gay, based on his pics. "I had to, feeling ko lang, put a statement, so gets na bakla nga ako."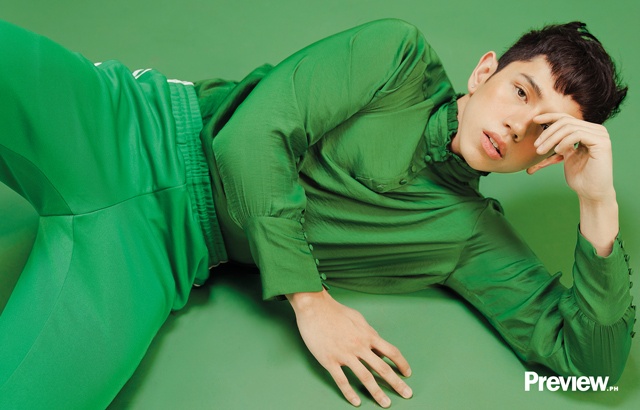 ADVERTISEMENT - CONTINUE READING BELOW
IMAGE Charisma Lico
Another incident that bothered him was when, during a meeting with a director of a reality show, the director happened to mention that he was "OK with gay people, as long as they're not faggots." BJ wondered whether the director thought it was alright to use the pejorative in front of him because he passed as straight. He eventually started to dress up and play with makeup, realizing that there was quite a lack of representation of effeminate guys who were not trans, and acknowledges that even in the gay community, masculine gays are more privileged. BJ wants that to change, believing that it's time for an "effem respect movement."
Produced and edited by Jae de Veyra Pickrell
Photographed by Charisma Lico
Art directed by Vince Uy
Styled by Loris Peña
Assisted by Ning Nuñez
Makeup by Apple Faraon
Hair by Mong Amado
ADVERTISEMENT - CONTINUE READING BELOW
Related Stories from Preview.ph
Related Stories from Preview.ph