Zayn Malik has mastered the art of nonchalance, a sartorial signature many aspire to cop. And as local brand Penshoppe's newest international ambassador, he proves once again that it's the easy, basic pieces that are truly essential to looking effortlessly chic and put-together. In an exclusive interview with Preview below, Zayn breaks down his go-to style equation, along with his favorites from Penshoppe's Spring 2018 collection.
How does Penshoppe resonate with your style and your music?
"I'm a big fan of casual looks when chilling, and I think Penshoppe really gets this. The hoodies and tops are the sort of thing you could wear most days just hanging at home with mates."
What was your first impression on the collection?
"I loved the collection when I first saw it—really simple and stylish. I'm a big fan of denim so it was great to see some really cool jeans in the collection."
ADVERTISEMENT - CONTINUE READING BELOW
Which look caught your eye during your Penshoppe shoot?
"I think I'd have to say [that] my favorite look was the ripped jeans and the yellow hoodie."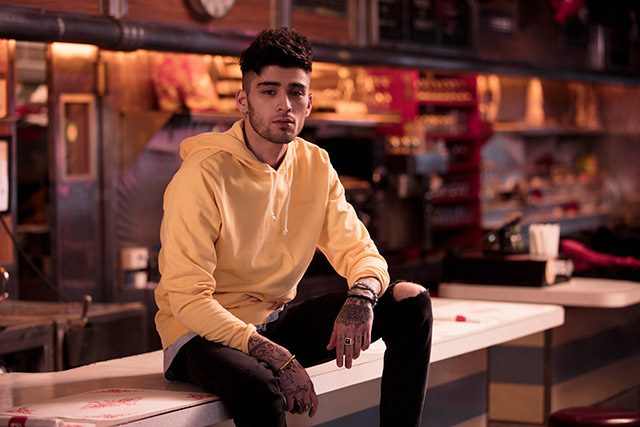 IMAGE Courtesy of Penshoppe
PENSHOPPE Old School - Men's Relaxed Fit Hoodie With Embroidery, P899, penshoppe.com
On days when you have "nothing to wear," can you describe to us your lazy go-to outfit that always does the trick for you?
ADVERTISEMENT - CONTINUE READING BELOW
"I'll go for a really simple crew neck t-shirt and classic black jeans, or a tracksuit."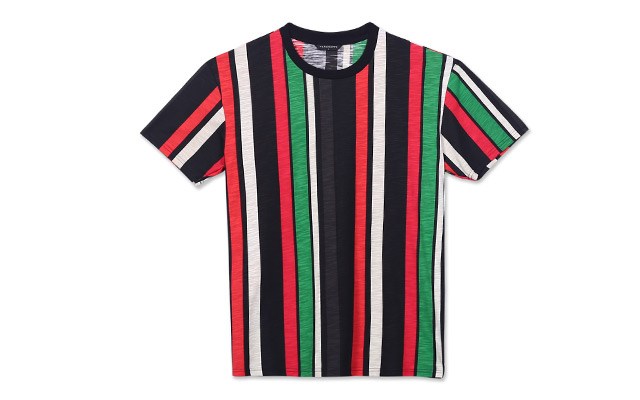 IMAGE Courtesy of Penshoppe
PENSHOPPE Men's Relaxed Fit Tee With Vertical Stripes, P499, penshoppe.com
How has your personal style evolved through the years?
"When I was a teenager, the trends at the time in Bradford were very sportswear heavy and I think there's a degree of that style which has stayed with me, although I've always tried new things."
ADVERTISEMENT - CONTINUE READING BELOW
We all have our fair share of embarrassing fashion moments. Can you share with us yours?
"I'm sure my mum put me in some questionable outfits when I was a kid!"
What's the one fashion trend that you'll never be caught dead wearing?
"Never say never…"
PENSHOPPE Men's Resort Shirt With Floral Print, P899, penshoppe.com

And the one fashion item you can't live without?
"Classic black boots or a cool leather jacket."
Describe your style in one word.
"I would have to say, just me."