It's crazy how most millennials out there are fighting the good fight and speaking out about the issues that concern society. Joining marches, discussions, and through expression in art are just a few of the ways the youth have been expressing their stands to fight for what they believe in.
Rea Santiago, an 18-year-old biology student from the University of the Philippines Los Baños, created Z+ Manila with her friends Hazel Terre (from UP Diliman) and Ron Dellova (also from UPLB). Their aim was to create a clothing line that wasn't only fashionable, but also represented what the current youth advocates. Z+ is a clothing line that follows streetwear culture and features simplistic embroidery. It is also a brand that commits in embodying the protests of the present generation.
Preview caught up with Rea, and she shared her insights on creating her clothing line. Read on!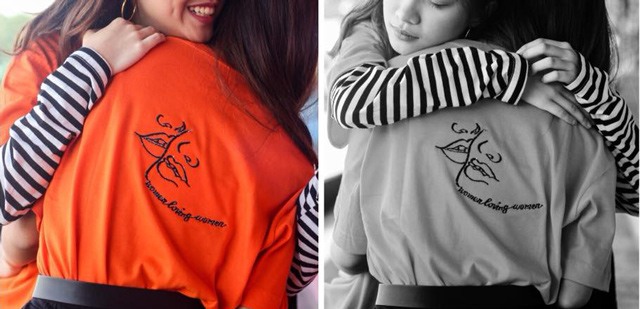 ADVERTISEMENT - CONTINUE READING BELOW
CONTINUE READING BELOW
Recommended Videos
IMAGE Courtesy of Z+ Manila
Can you give us a brief description of your clothing line?
"Z+ is a clothing brand that commits to concretize the many protests of our generation. This brand is a part of many different beginnings in my life that I so bravely chose to embark on. You can say it is a curation of raw talent from perspectives of thriving artists who rest their lives in the ability to question and to oppose, to rise above the standard, and correct the flawed system. Z+ is my outlet, which I envision to be ours. This streetwear brand, using embroidery as its print, seeks to educate others regarding the LGBTQ+ community and issues that concern our nation."
Was there a particular instance or event that moved you to create this clothing line?
"Yes! I was about to turn 18 when I realized that I haven't done enough for the many issues our generation faces. I wanted to do something. I couldn't let the idea rest, so I went on and just did it."
ADVERTISEMENT - CONTINUE READING BELOW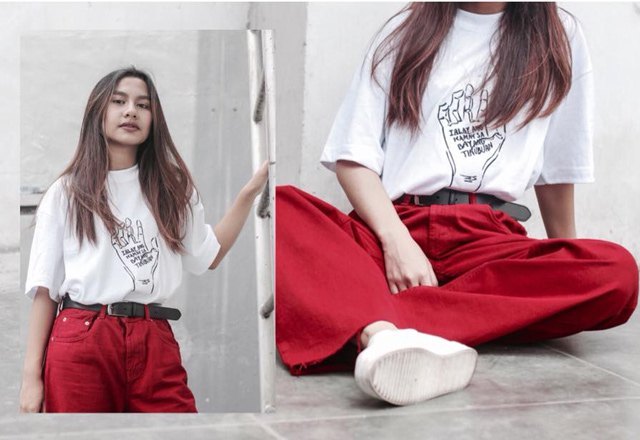 IMAGE Courtesy of Z+ Manila
How would you describe your clothing line's style?
"Z+ follows streetwear culture, embodying simplistic line embroidery. The brand aspires [to have] an edgy look. Some of our pieces are strong on the eyes, just like our Women Loving Women piece, which is bright orange in color."
ADVERTISEMENT - CONTINUE READING BELOW
Of all the shirts you've made, which one had the biggest reaction from your buyers?
"I think Women Loving Women made the biggest impression because of the huge back embroidery. Hazel made the design and she was really able to execute [it] well."
Why embroidery?
"To give a unique feel to the shirts. Z+ aims to render something different. In addition, not all shirt brands have delved into embroidery, so we chose to go with it."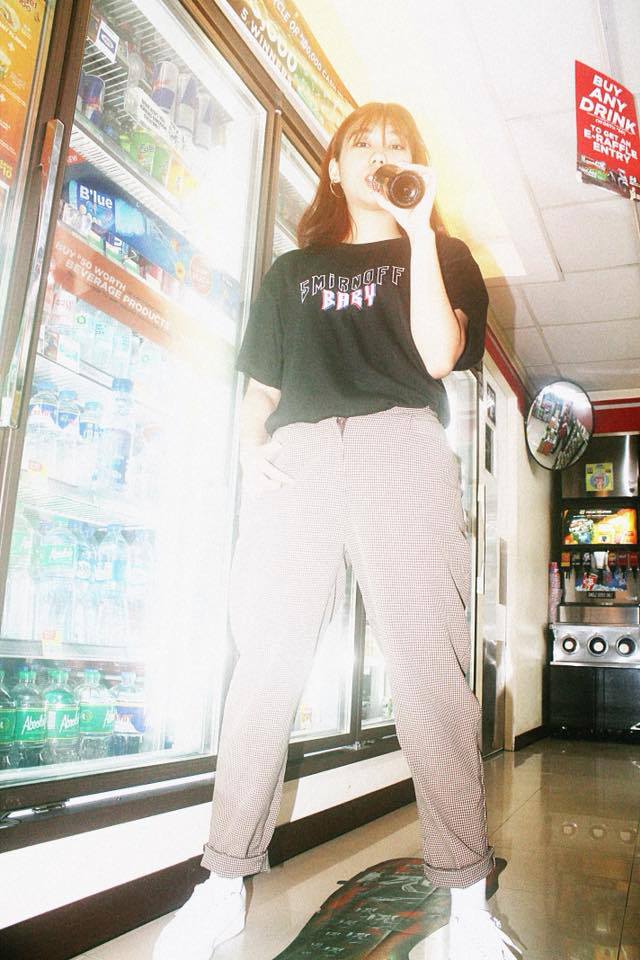 ADVERTISEMENT - CONTINUE READING BELOW
IMAGE Courtesy of Z+ Manila
What makes Z+ different from other clothing lines with their own statement shirts?
"Our designs are simple and direct. Z+ outrightly emphasizes what it wants to educate others about. With other brands, I guess, they focus more on how the shirt looks like, putting more streetwear details, adding more graphic [elements]."
Where do you see Z+ in the next few years?
"I still have other priorities to consider and attend to, like med school, so seeing Z+ survive in the years to come is already an achievement for me. It began as a mere idea, and to see it established both as an online and physical store in the next few years would really be a dream transformed into reality."