Updated, 12:10pm
4am. Yup, that's right—19-year-old student, Brent Yu, has been in line since four this morning. So yes, as of press time, there's actually a line outside H&M Magnolia.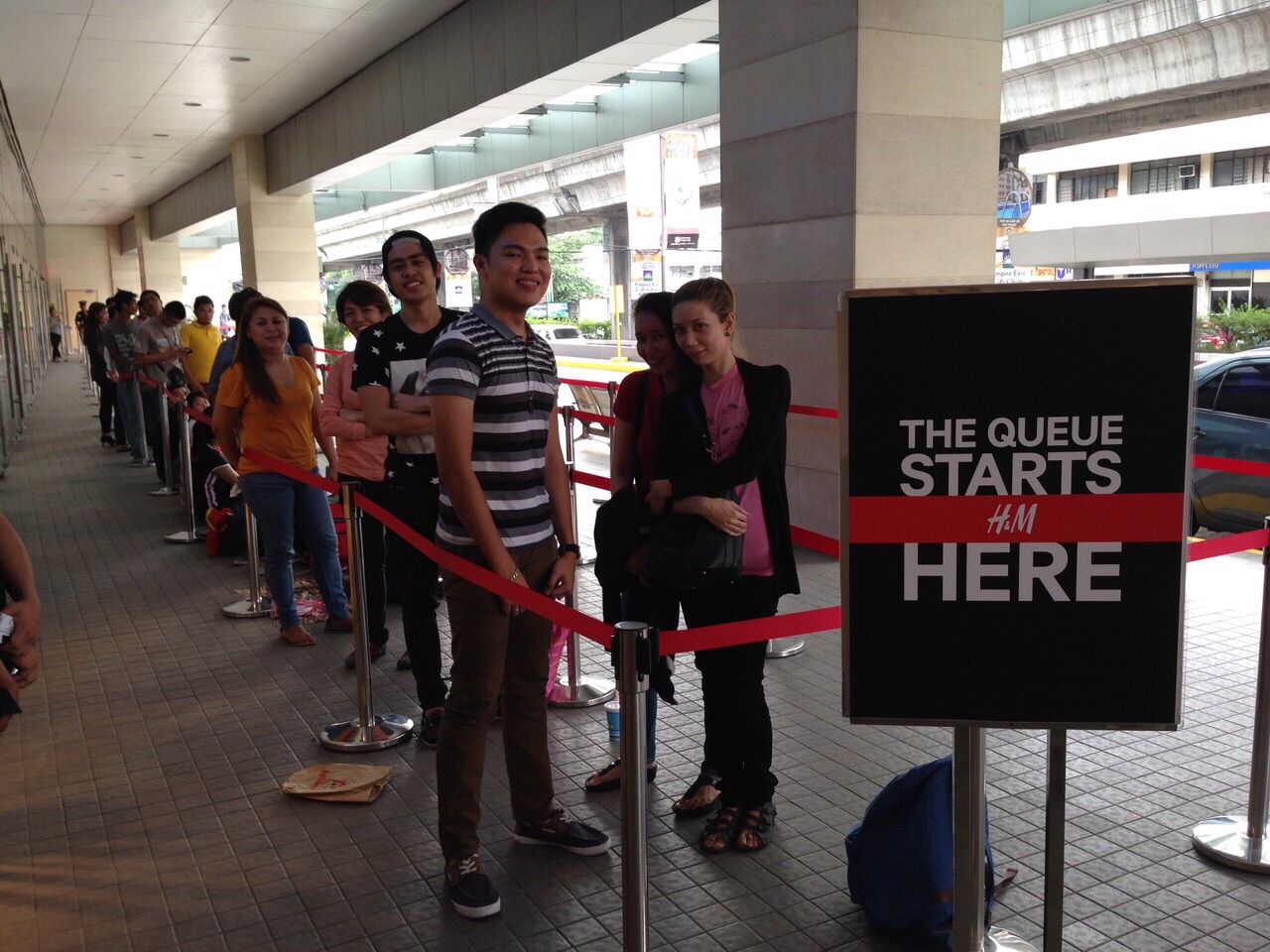 We're not so surprised, though. We've witnessed the frenzy twice already: first, during the opening of the flagship store in Megamall, and second, during the launch of the Alexander Wang X H&M collection. So if you're planning to come on opening day tomorrow, you more or less know what to expect. But to further help you with your shopping trip, we've listed the things that you can look forward to at H&M Magnolia here. Doors open at 11am. See you there!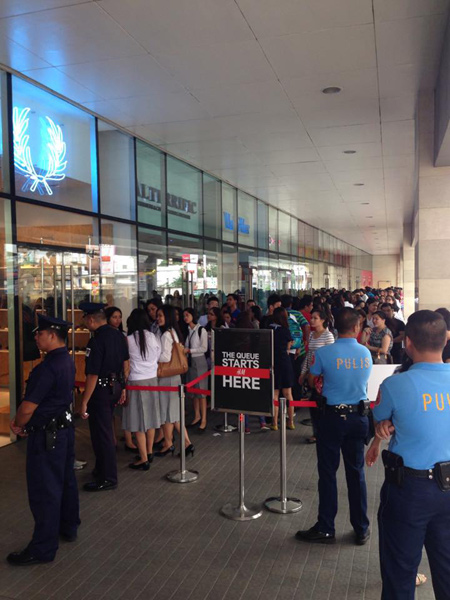 10am - The excited crowd gathered orderly outside Robinson's Magnolia even before the mall opened.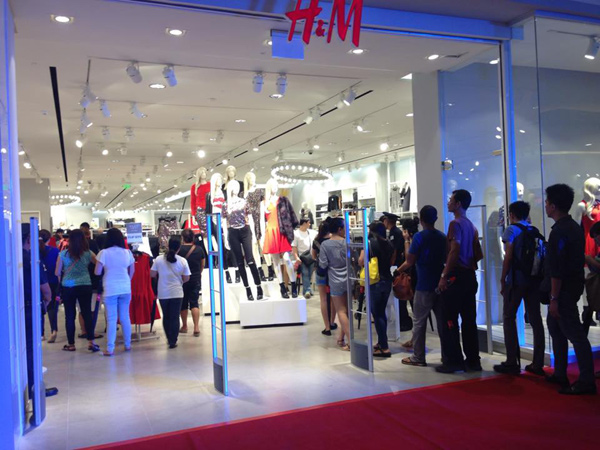 11am- H&M Magnolia is now officially open!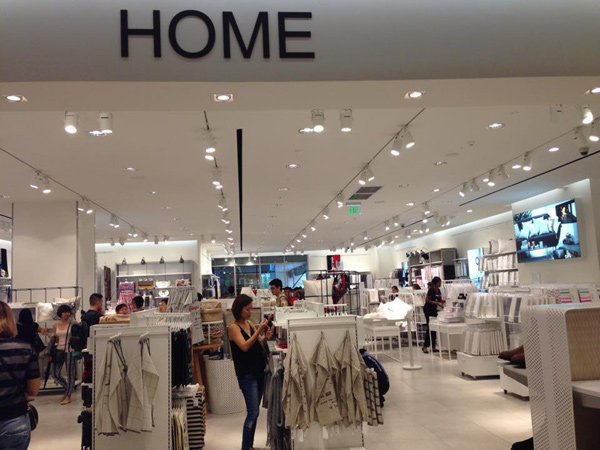 11:15am - Here's the first look at the much-awaited H&M Home.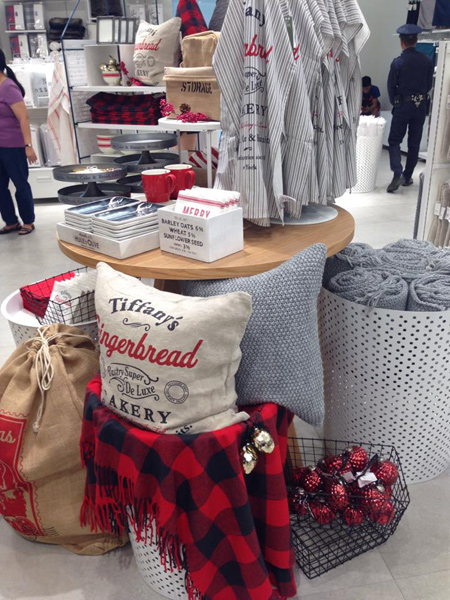 11:20am - We can totally feel Christmas with these pieces from H&M home.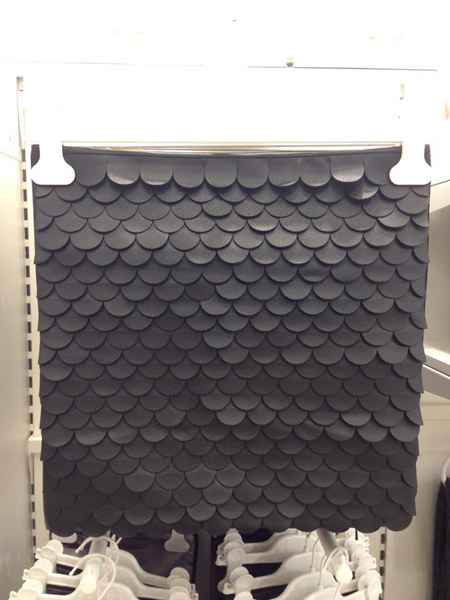 11:25am - Get this scaly leather pillow case for P1190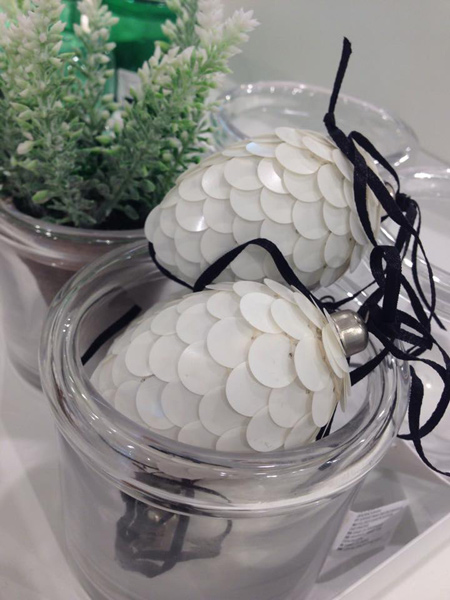 11:27am - Update your pile of Christmas decor with this find from H&M for P299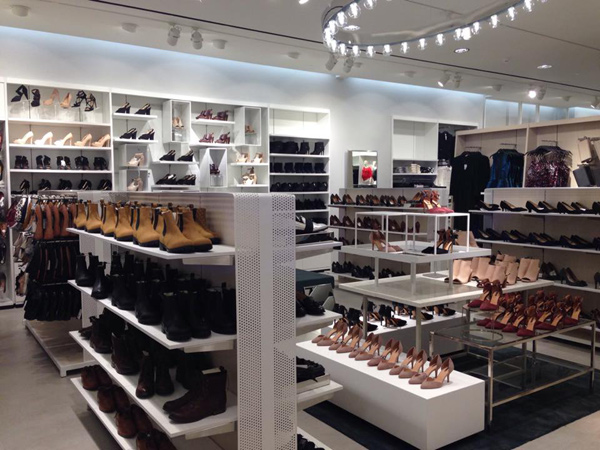 11:30am - We did promise you guys a more extensive selection of shoes from our 5 things to look forward to article, right?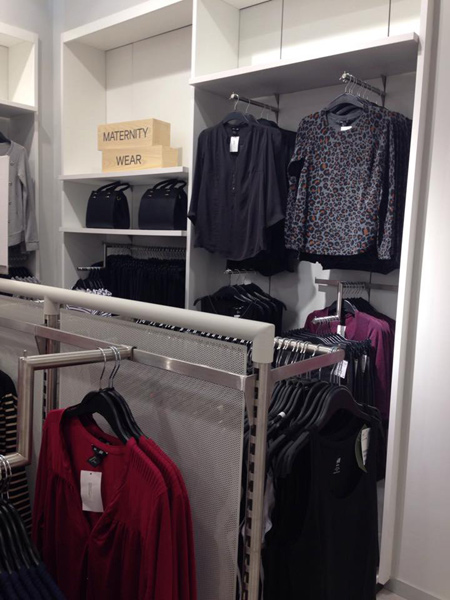 11:35am- Calling all the preggy beauties out there, check out their H&M Mama line.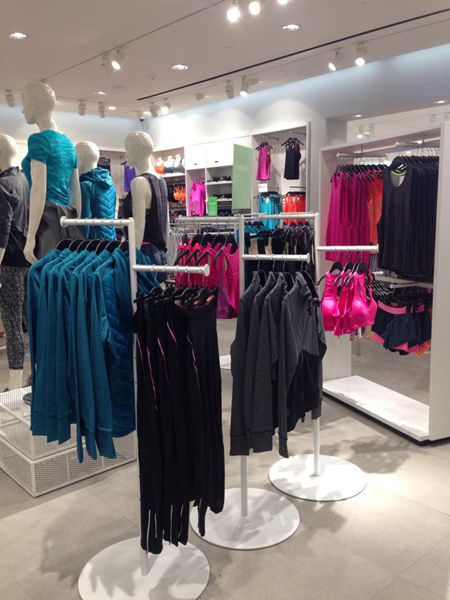 11:38am - Gym rats and newbies alike can relish on their selection of activewear from H&M Sports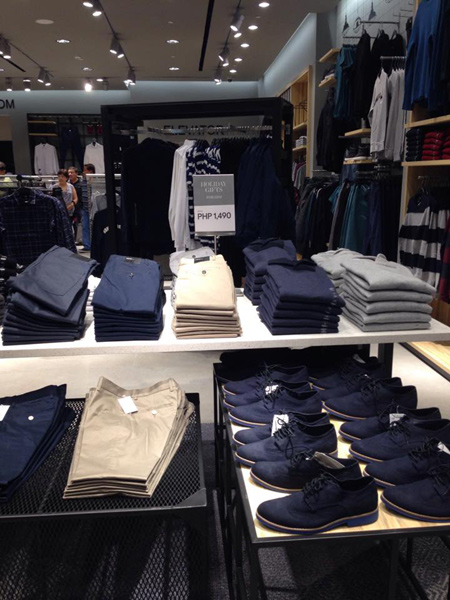 11:40am - Drag your dad, brother, or boyfriend to the store because there are a lot of finds for them, too!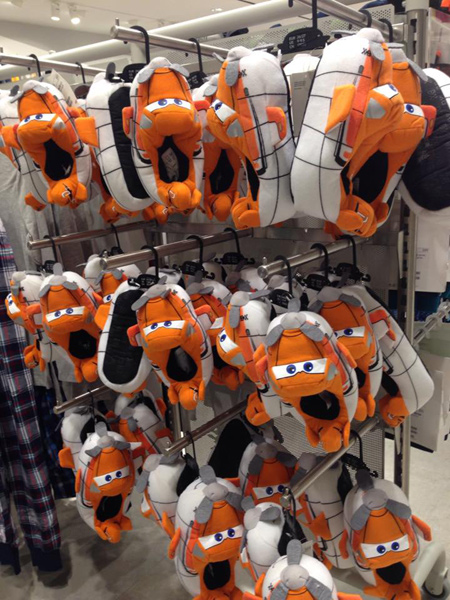 11:43am - How adorable are these kids' bedroom slippers you can get for P599?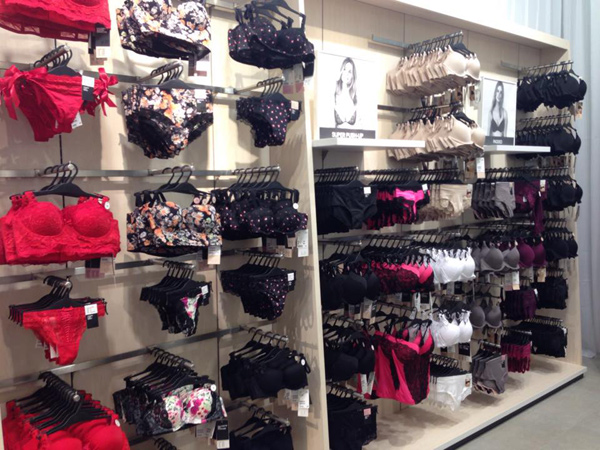 11:45am - Let's go lingerie shopping, shall we?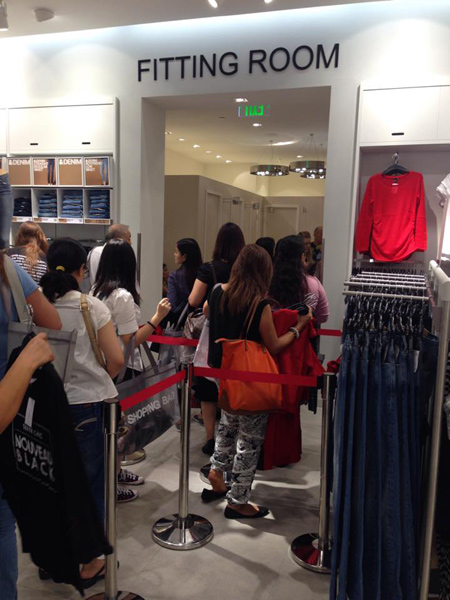 11:49am - The current fitting room situation in here.
11:53am- The first batch of shoppers happily purchasing their awesome finds.
ADVERTISEMENT - CONTINUE READING BELOW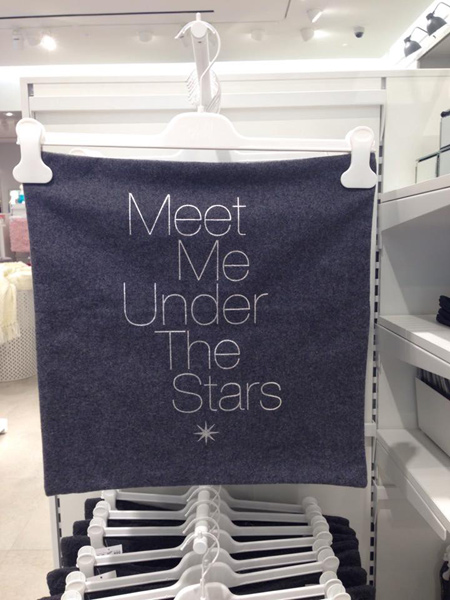 11:55am - We're calling dibs on this pillowcase! It's only P599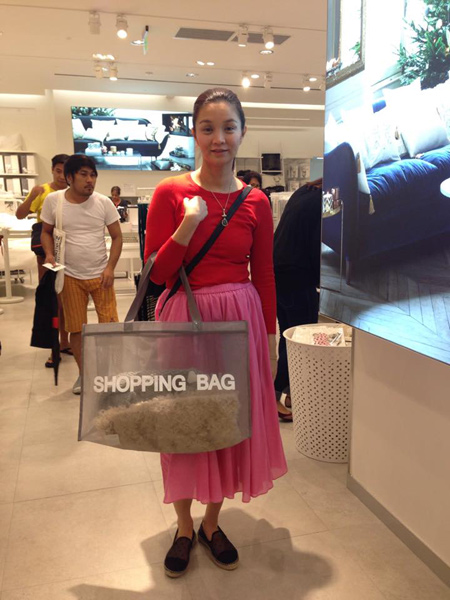 11:57am - Even Preview's editor-in-chief, Pauline Juan, couldn't help but shop, too!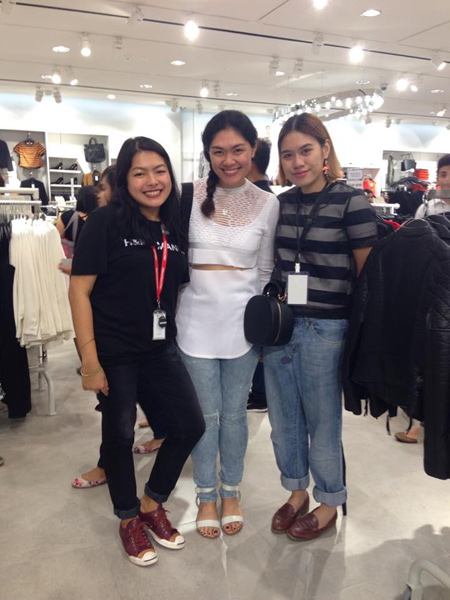 11:58am- H&M's Jacque de Borja and Nikki Verzo with Preview's Maui Rodriguez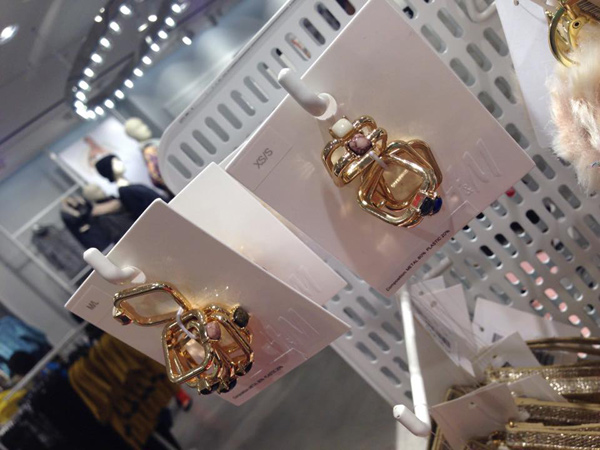 12:00pm- A bundle of joy you can get for only P399 at the accessories section.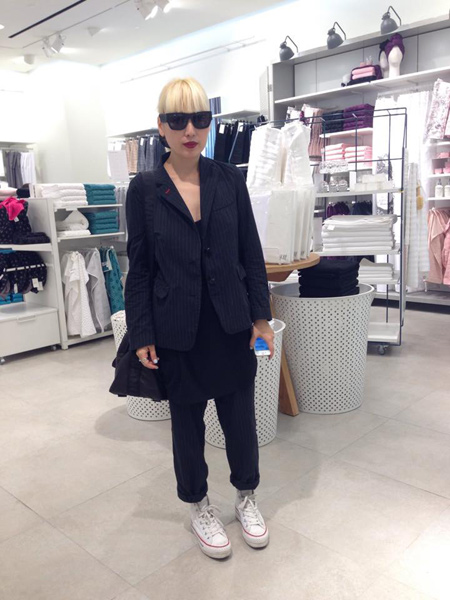 12:03pm- Of course, Preview's Daryl Chang wouldn't miss the party.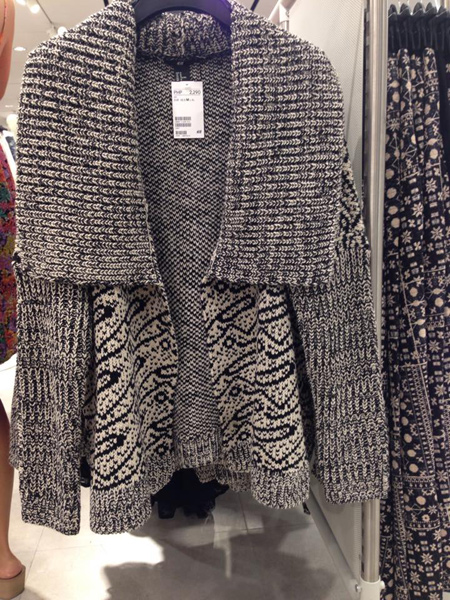 12:06pm - Feeling cold? Get this cozy cover up for P2290.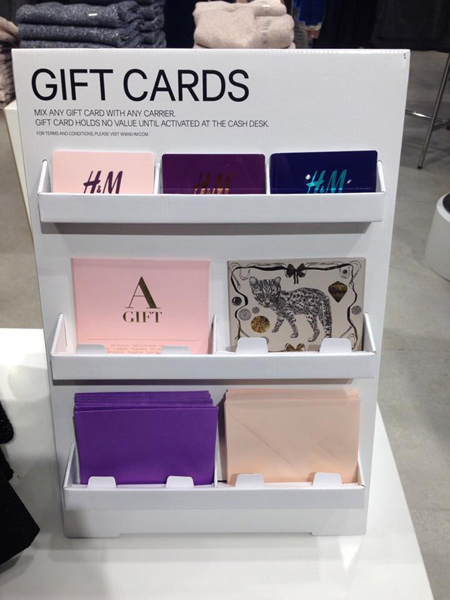 12:10pm- Exactly what we need this season, gift cards!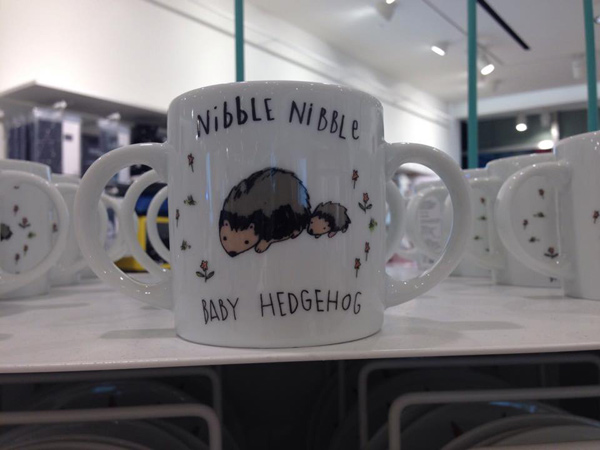 12:12pm- How about getting that coffee-addict friend of yours this mug sold at P299?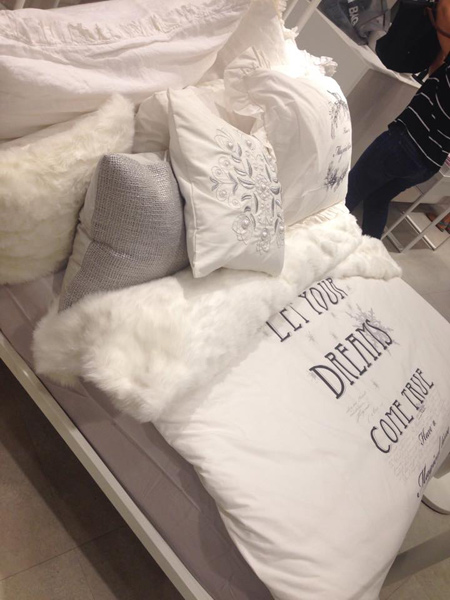 12:15pm- It will get harder to get up in the morning when your bed looks like this.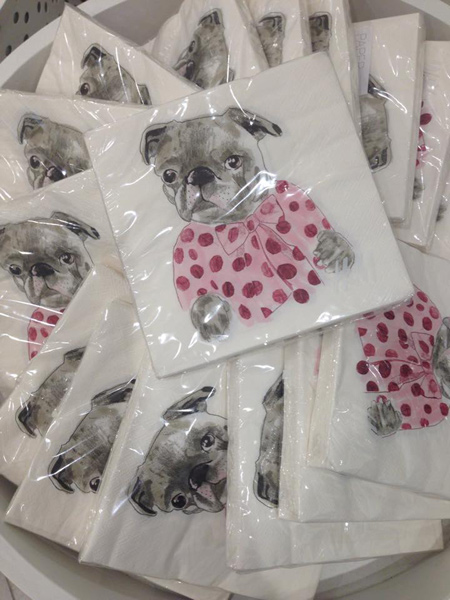 12:17pm - Add character to the next party you're throwing with these paper napkins sold at P99.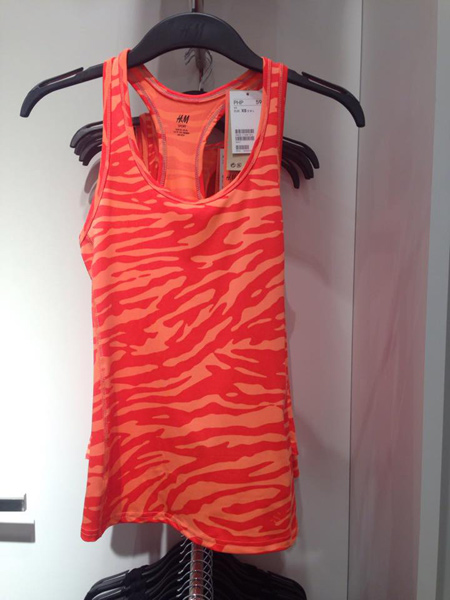 12:19pm - Get this punchy orange sports tank for only P599.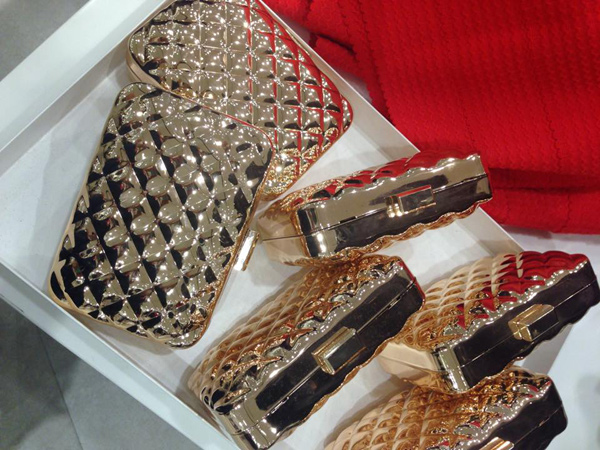 12:21pm - These metal clutches will be perfect for the countless Christmas parties you will be attending. Get them for P1190 each.