While the entire cast of Les Misérables was rehearsing one Saturday for the impending Manila opening this coming 11th of March, Style Bible was lucky enough to have been granted access to the dressing room backstage. We talked to costume supervisor, Judith Loxley, about her four-year relationship with the production and even got her to spill a few facts about costumes. Below are a few things we learned as we explored the treasure trove of 19th century garb while the powerful voices of the cast echoed from the stage a few meters away from where we stood.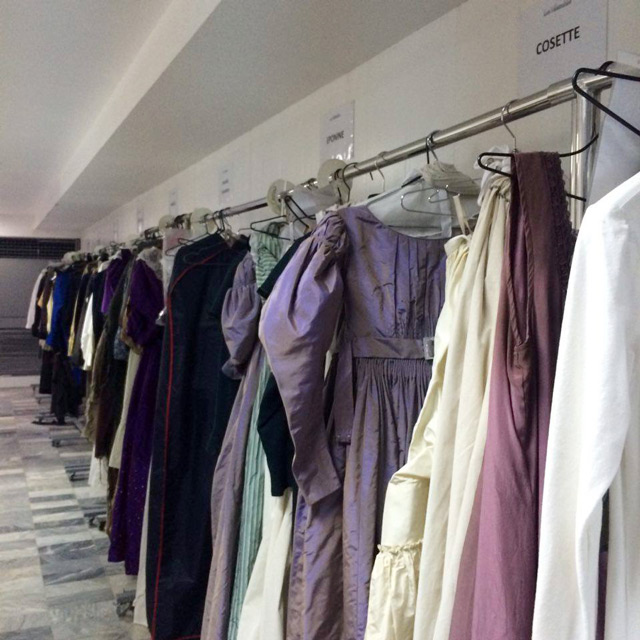 ADVERTISEMENT - CONTINUE READING BELOW
Wow, this is one big room! How many pieces are there in all and how long did it take to produce all the looks?
There are over 15,000 items in here for the entire production and it took 46 months to complete everything from start to finish.
Where were these manufactured?
All over the place. This production had a lot of tailoring done from the UK and Spain and Australia. Some are from New York as well. It's very communal (throughout all the shows done simultaneously across the globe) and everything here is historically accurate.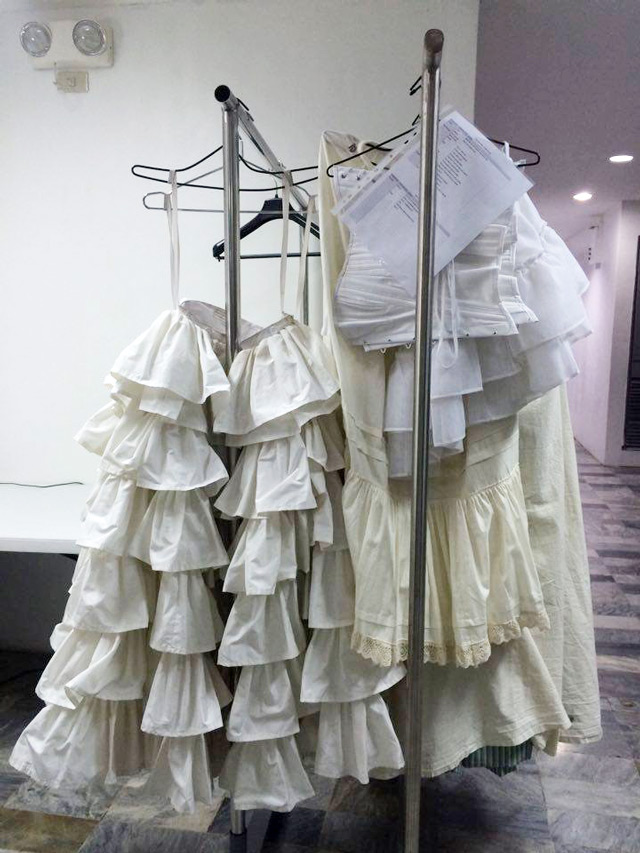 CONTINUE READING BELOW
Recommended Videos
Layers and layers of petticoats.
How so?
We still use the original petticoats they construct back in the day to get the authentic shape. We don't compromise the look at all. This Manila production is the same as what you'll see in the West End and on Broadway and in Australia.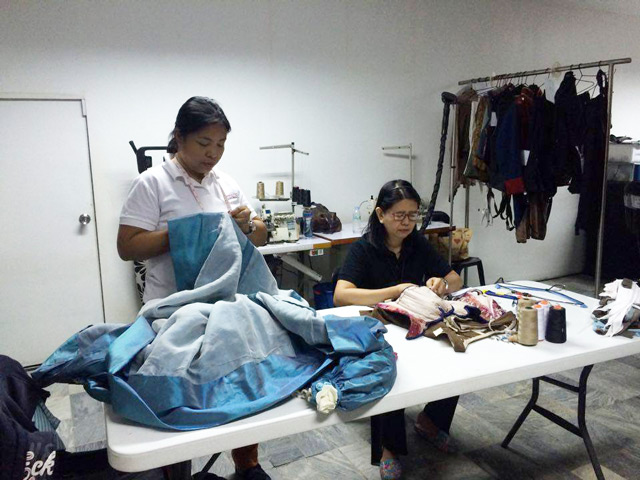 ADVERTISEMENT - CONTINUE READING BELOW
Filipina dressmakers also work with the production.
How many dressmakers does a production as big as this need?
There are 10 dressers and seven of them are local.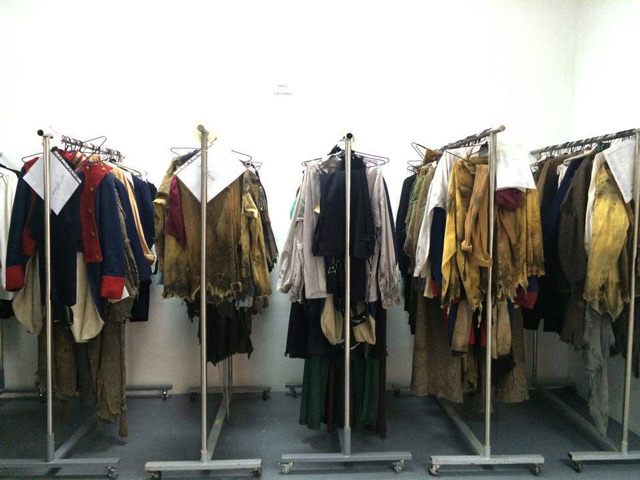 "Each one of those racks indicate the changes for one person."
Who has the most outfit changes in the show?
Some of them range from 8-12 changes within the show. Jean Valjean and Cosette have the most outfit changes. Valjean has maybe five to six changes, while Cosette has at least four.
ADVERTISEMENT - CONTINUE READING BELOW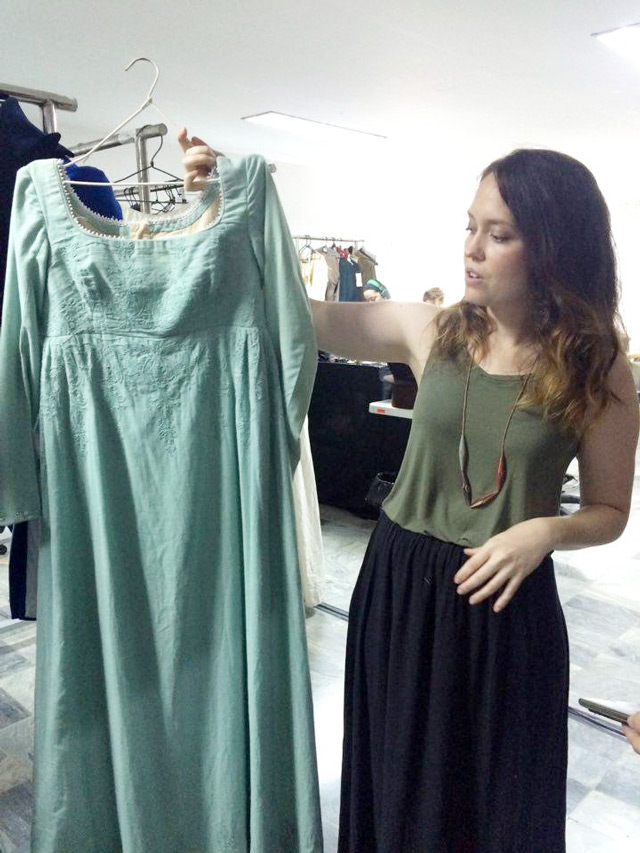 "This is the dress that Cosette wears in Paris. A lot of details put into the making of this."
What's the quickest costume change for the actors?
The quickest costume changes are in the first section of the show. People will be running in and out. I think they don't even have 30 seconds so we do a lot of underdressing in those parts.
ADVERTISEMENT - CONTINUE READING BELOW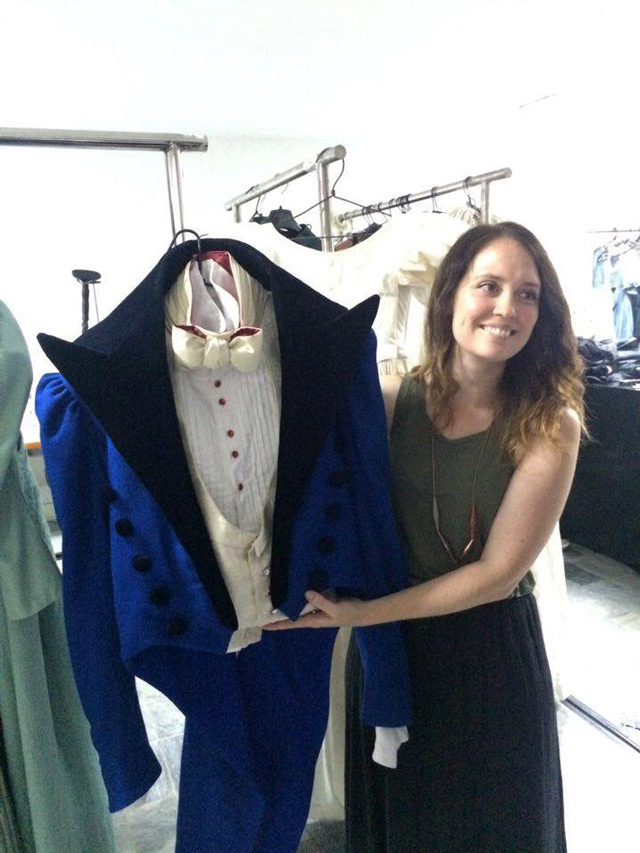 "Accentuated tailoring, a waistcoat, a jeweled shirt. This is probably one of the most detailed in the production."
What's the most complicated piece to make?
The pieces on the wedding scene.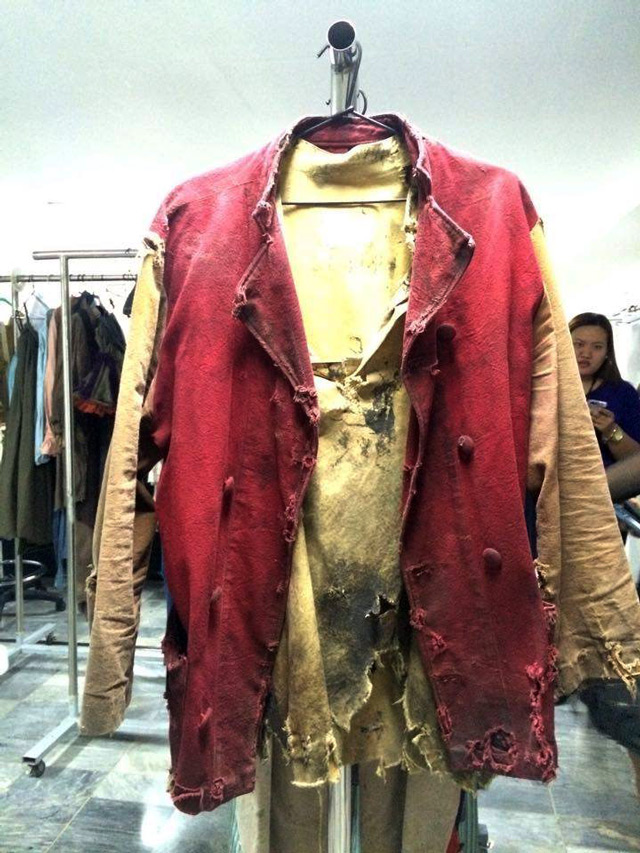 ADVERTISEMENT - CONTINUE READING BELOW
"It takes the same amount of time to make the convicts' clothes and the dresses."
How do you make these tattered costumes?
These were made with brand new fabrics and we broke them down with techniques. Yes they do get washed without having the fake dirt come come off, they're actually very clever.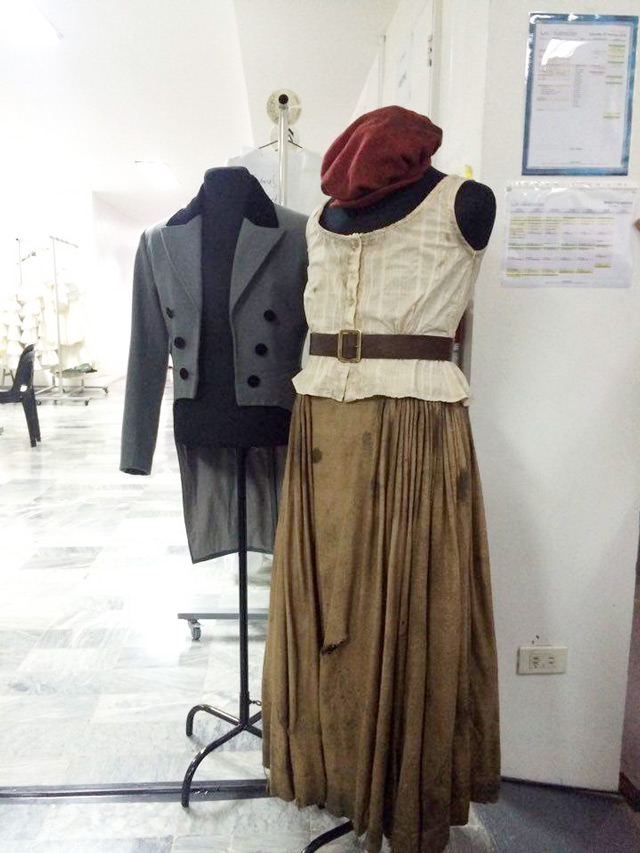 ADVERTISEMENT - CONTINUE READING BELOW
"This is what Eponine wears in Paris for the first time."
Ooh. How often do you launder these items given that your schedule is packed.
We do it every night through a lot of different things. Some are machine washed. Sometimes with the dresses that are silk, we send to the laundromat but we try our best to keep them in-house. Our team does it for us.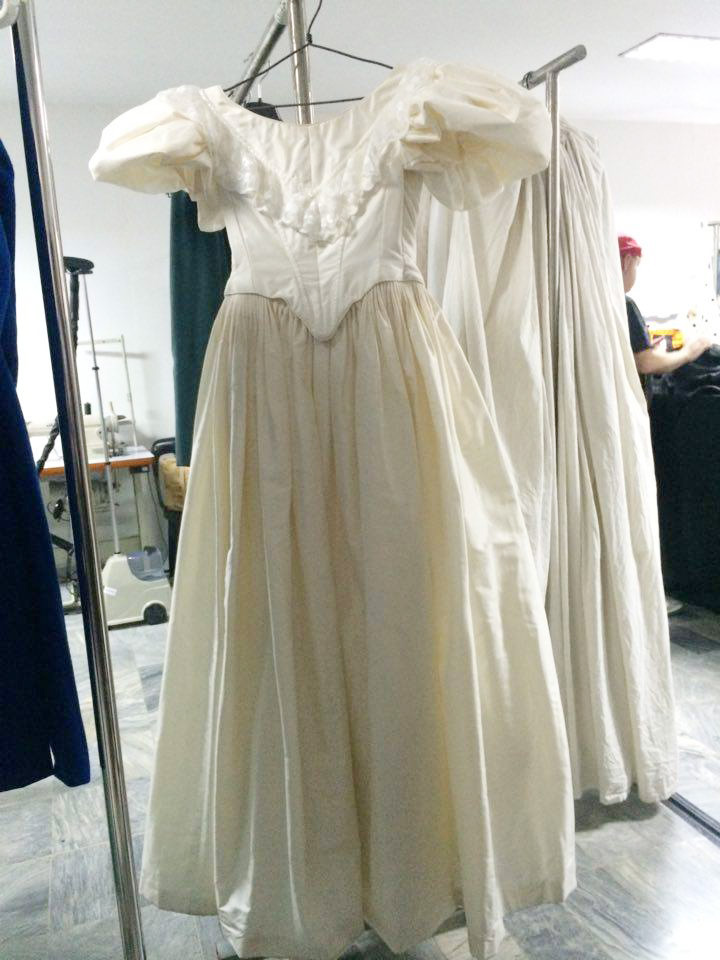 ADVERTISEMENT - CONTINUE READING BELOW
This is Cosette's wedding dress.
What's your favorite from the loot?
I don't have a favorite outfit, I have favorite moments. When the café opens, with all the boys dressed in their suits. The wedding is another beautiful moment. Those are probably my two favorite moments.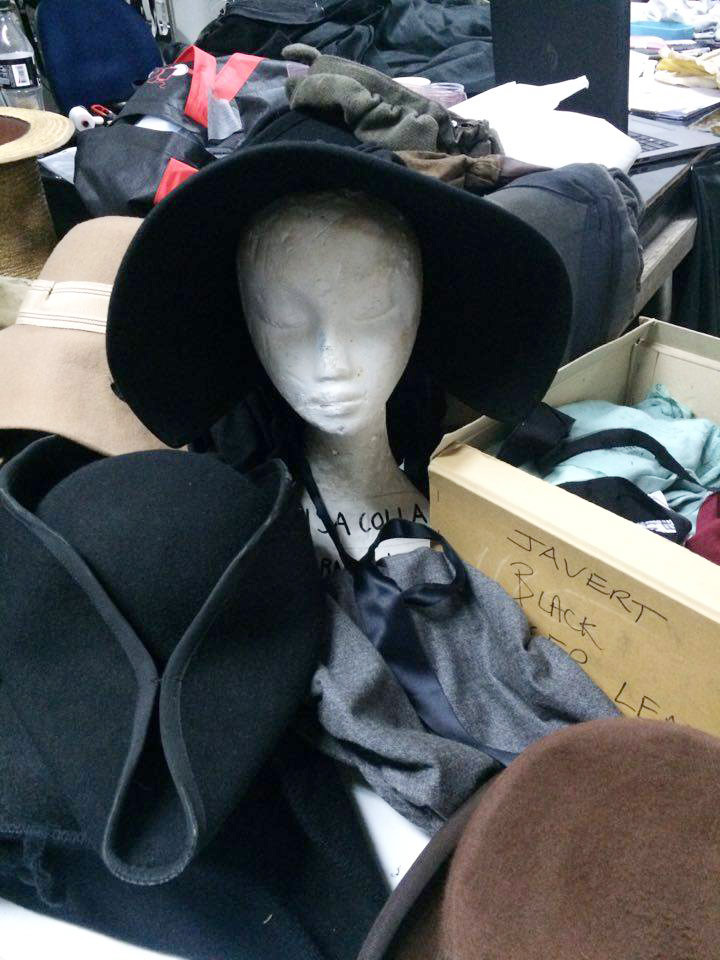 Accessories complete the looks.
ADVERTISEMENT - CONTINUE READING BELOW
What do you love most about your job?
I get to work with very talented people and just create a world from scratch and be able to share that with people. One of the greatest things is sitting in the audience and just listening to people enjoying and talking about the things you produced. It's really special so yes it's a very fortunate position.
See our very own Rachel Ann Go and the rest of the cast perform on stage beginning March 11th.
Related Stories from Preview.ph
Hey, Preview readers! Follow us on Facebook, Instagram, YouTube, Tiktok, and Twitter to stay up to speed on all things trendy and creative. We'll curate the most stylish feed for you!