Xylk Lorena just came from Paris. He and his business partner have been busy with pop-up events selling just one thing: laminated tote bags printed with photos of Hermès Birkins. A seemingly strange offering, and yet the reception has been wildly positive–all products on the website are sold out; the brand's posts are frequently flooded with comments asking for a restock; and photos of happy buyers are sprawled throughout Instagram.
"Someone sent me a photo of their mom at the supermarket wearing the Himalayan grocery bag with ginger, fish sauce, and spring roll wrapping paper inside, and I nearly cried. When I envisioned this project that's exactly what I [had in mind]," he shares with Preview.ph.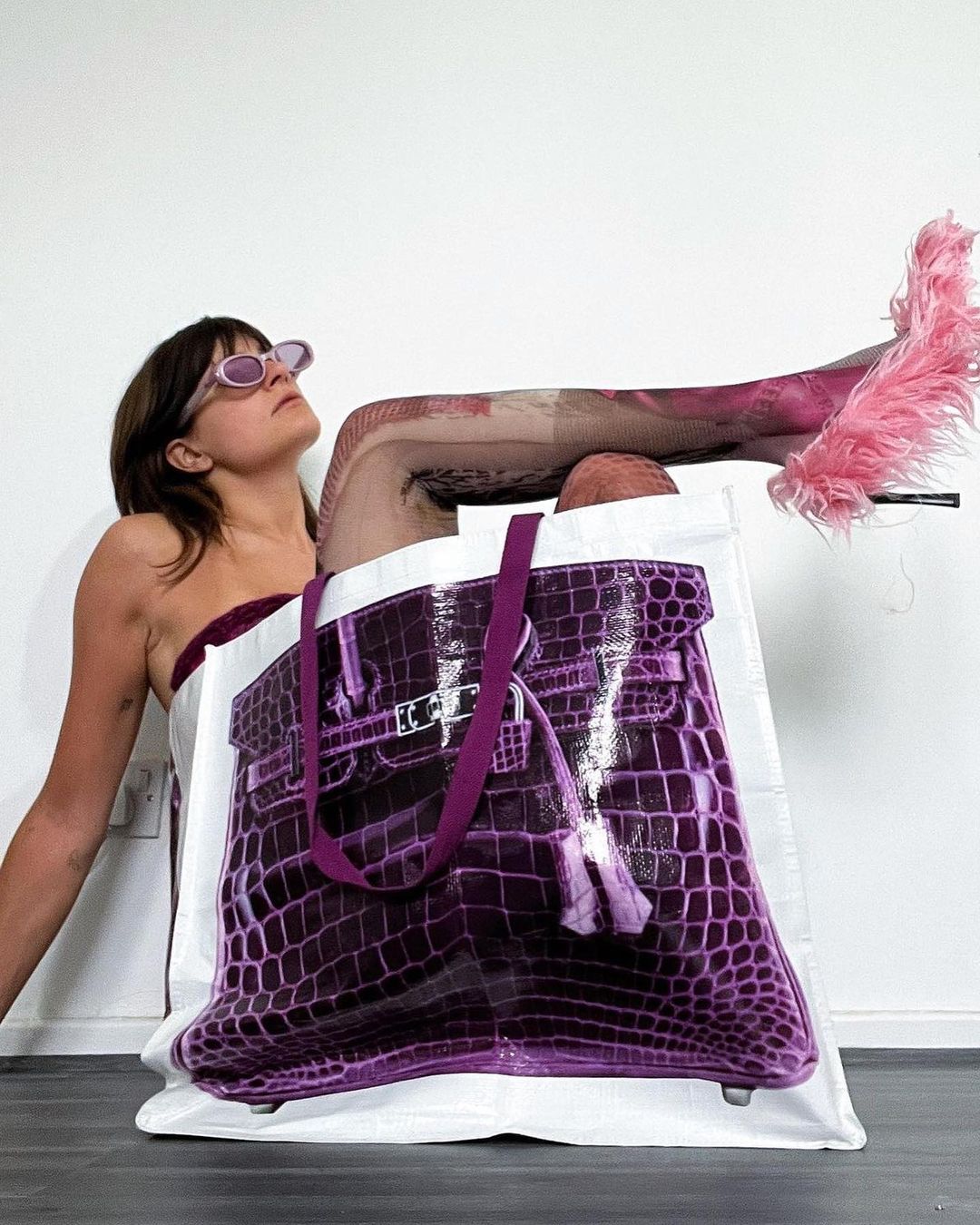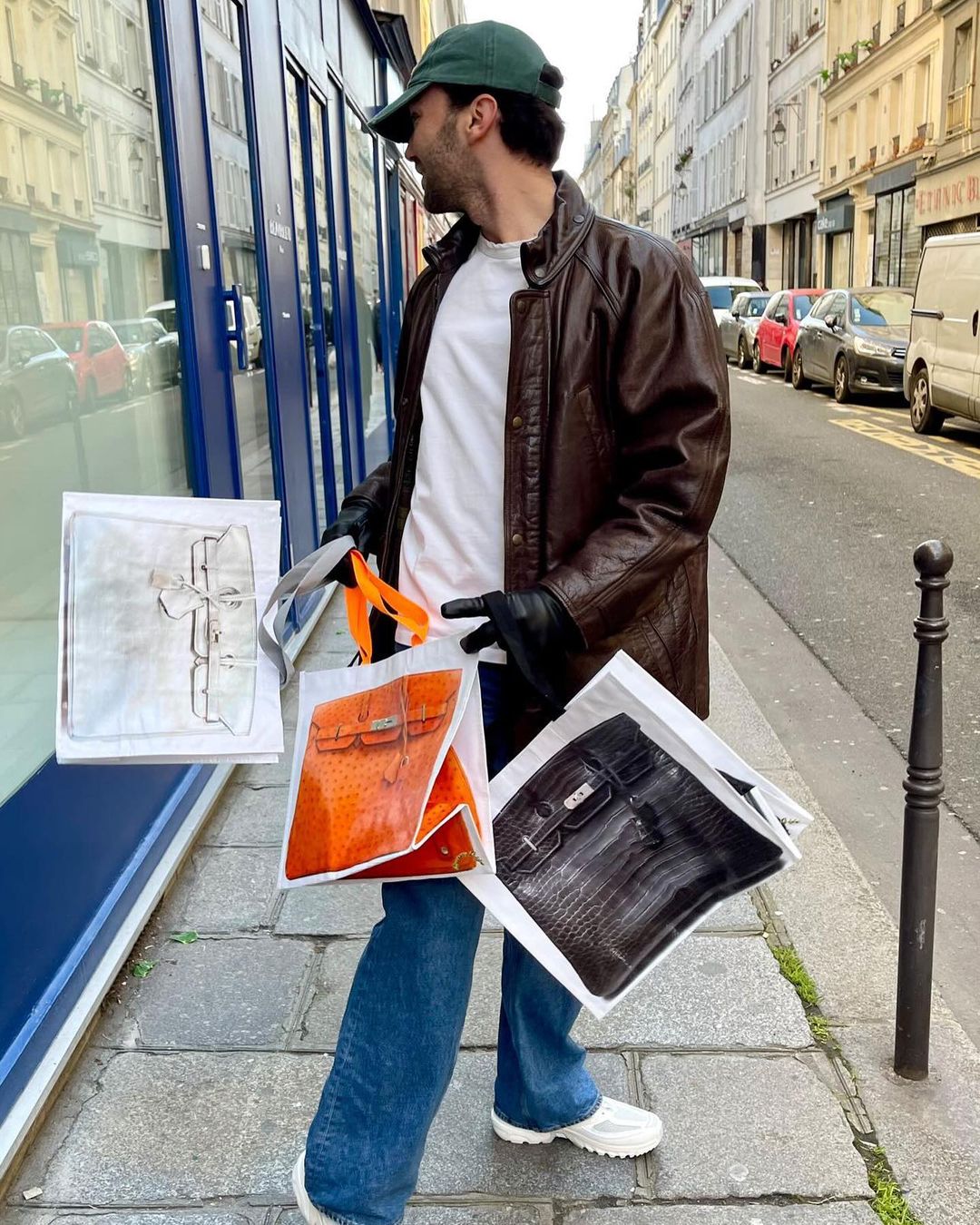 ADVERTISEMENT - CONTINUE READING BELOW
In a Dazed Digital interview, Xylk shared that a number of experiences have influenced the making of this now-popular item, such as the time he lined up for Yeezys to no avail (some masked folks stormed the store) and the time he fell in love with bags brandishing the face of one Barack Obama.
It's this use of fashion to express what one identifies with that partially informed the "Expensive Grocery Bag" which features prints of the highly coveted Hermès Birkin known for its elite cult following. Unlike counterfeit goods that mimic luxury items, the Expensive Grocery Bag mocks them. It's a social satire evident in the product's tongue-in-cheek names like "Yorkdale, Do You Know Who My Father Is?" and "I Know The Owner, Ostrich Orange."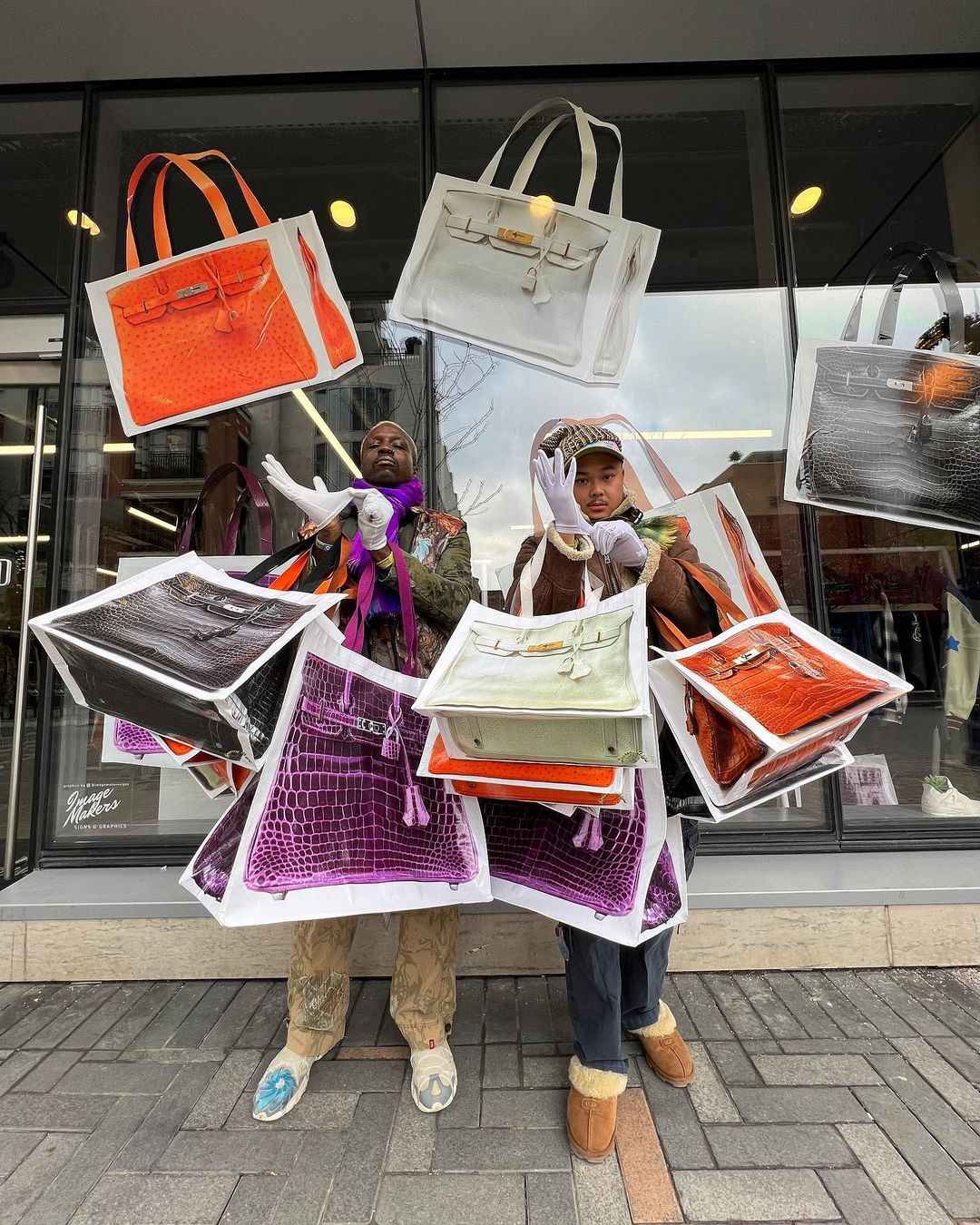 The message he wanted to relay? "Luxury is what you make it," he says. At a time when designers behind bigwig brands are coming up with all kinds of "luxury" items (from dirty sneakers to pigeon purses), Xylk flips the narrative on its side by highlighting that luxury is relative.
And people love it.
"It's simple and straight to the point. It works because it's an inside joke a lot of people understand. I also think everyone's looking for something to laugh about together. Also, timing is a big factor. We just happen to be in the meme era."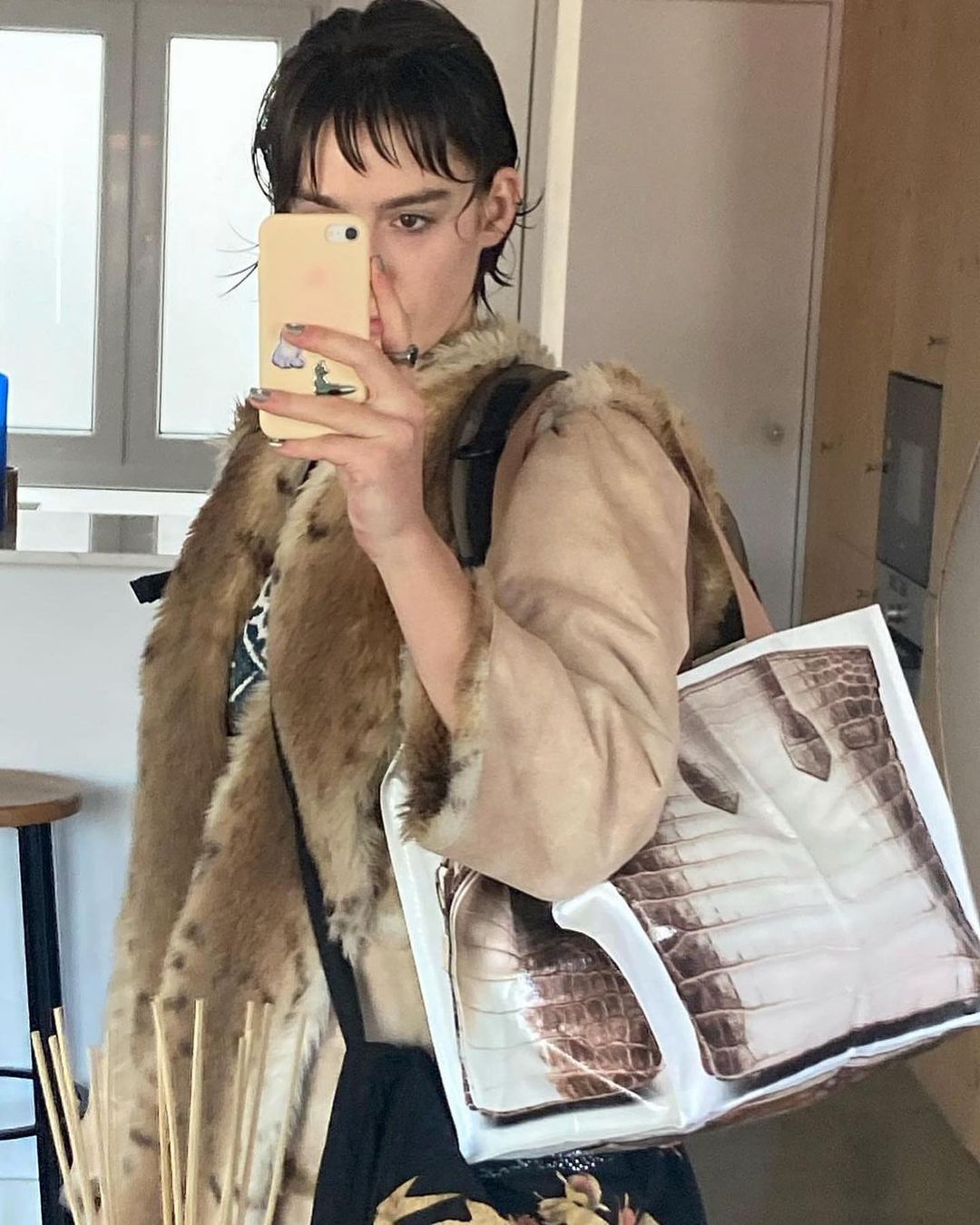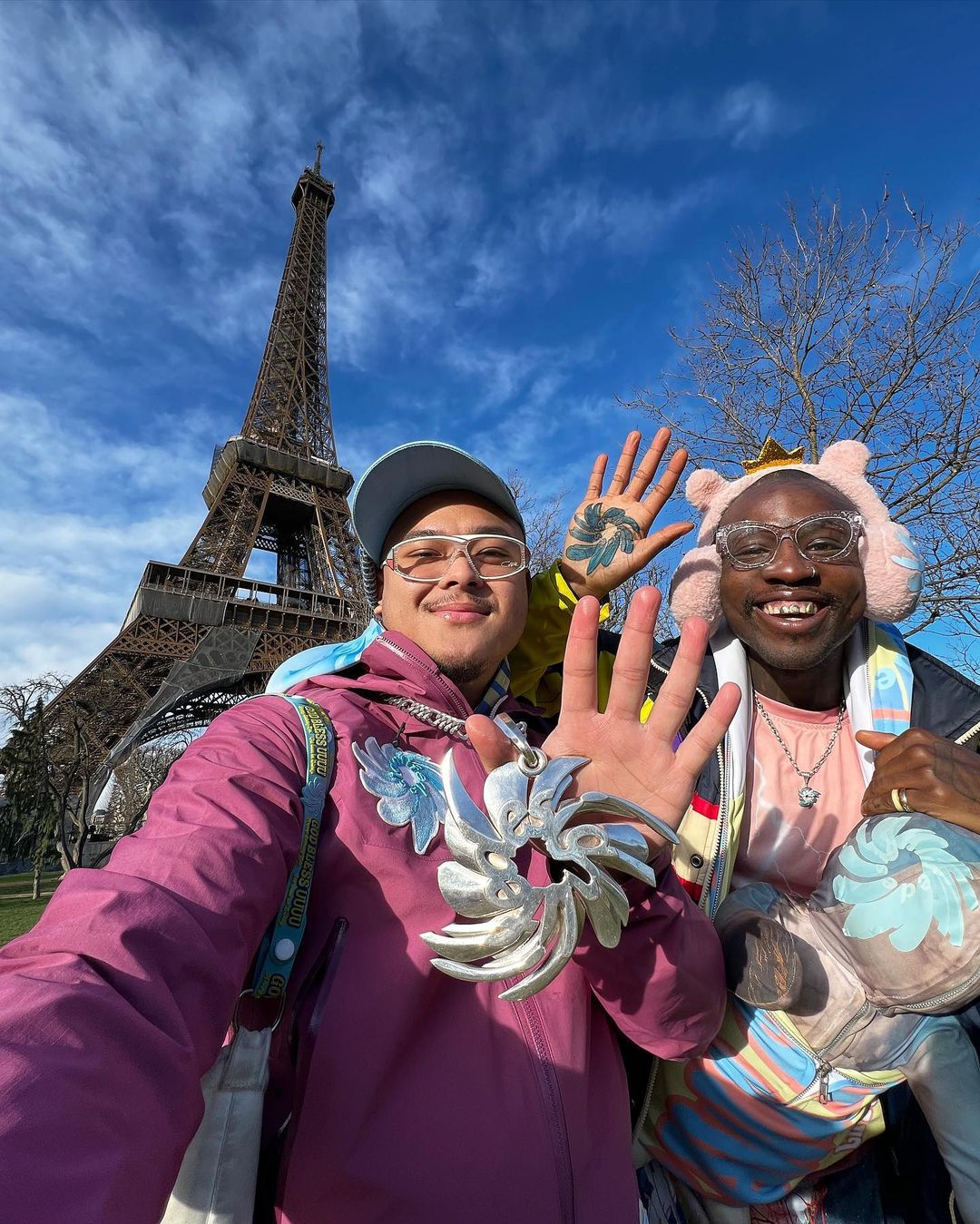 ADVERTISEMENT - CONTINUE READING BELOW
Although he's been selling the bags since 2019, comic relief has always been part of his design ethos which draws on the pillars of humor, emotion, and aesthetics. His Filipino heritage also naturally plays a huge role: "Inspiration? the obvious answer is the Philippines. I've been made to feel like I had to hide that but now it's all I think about. I don't think it's 'inspired' me in the traditional sense but rather I feel more possessed by the Filipino spirit and energy."
Xylk has been translating this cultural story through his brand LiFE DESiGN, particularly through his photo series which features Filipinos wearing his signature chain necklace–a celebration of everyday life and familial connections.
As he works on expanding LiFE DESiGN, he'll continue to produce new iterations of his Birkin memes, rendering past designs as one-off creations. Almost like the elusive Birkin itself.
"Everything is nothing until we place value into it. The idea of luxury fashion is just a big game of who can convince people they should care and prioritize this useless item the best and I think I kind of…like it?"
Hey, Preview readers! Follow us on Facebook, Instagram, YouTube, Tiktok, and Twitter to stay up to speed on all things trendy and creative. We'll curate the most stylish feed for you!