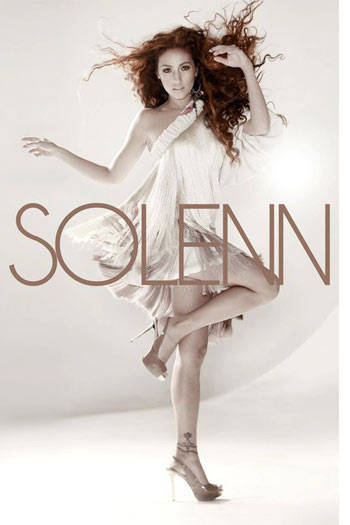 Solenn Heussaff seems set to take the entertainment industry by storm. She's finally released her first single, a remake of The Pointer Sisters hit track "Fire," and headlined her first concert "Solenn On Stage." Since we were already wowed by the fashion in her album jacket, we simply had to ask her about what she had planned for her show.
Read on to find out more about "Solenn On Stage" or click on the photo gallery to see Solenn in concert as taken by Anne Curtis. (Big thanks to Anne for lending us her front row view!)
Catch the second show of Solenn On Stage on Friday, August 26, 8:00pm at Teatrino Promenade in Greenhills. For ticket information click here >>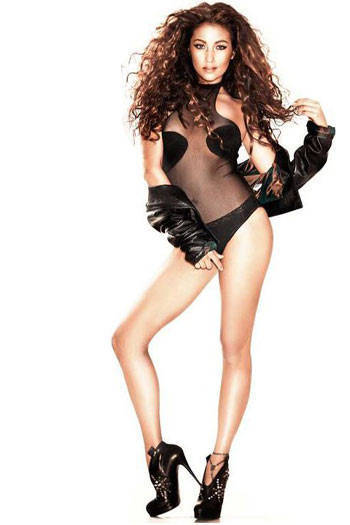 Tell us about your upcoming concert this Friday?
ADVERTISEMENT - CONTINUE READING BELOW
The last one [last August 19] was fun but I had a very bad sore throat and I could barely sing while I was rehearsing. Two days before my concert, I couldn't sing at all!
I'm looking forward to this weekend because there were a lot of things to improve on like interacting with the audience. It looks easy on stage but it's really not!
I also want to add a dancer because I felt like the stage was a little bare, just to add something so that it doesn't get boring. I won't be doing any choreographed dance numbers because my songs are mostly slow but there's going to be movement.
What are you planning to wear?
I picked out three outfits like last week and I'm going to change the look a bit. I had a skirt made by Martin Bautista and I designed three pairs of shoes, executed by Gold Dot and all my necklaces/chain accessories are of my own designs made by Adente. Last week I wore all three pairs of shoes, this week I might wear one or two.
What do you like about dressing up for performances?
It's supposed to be your show, so it's nice to play around with it and to make it bongga!
My mom complains because I'm half-naked most of the time but that's how Beyoncé
does it!
What's your favorite song to sing?
I like "Chemistry," the song I wrote with Rico Blanco. I also like singing "I Love Rock and Roll" onstage. And of course, the song I sang with my brother (Erwan), "Someone Like You by Adele."
What's your favorite song in your album?
"Kiss" by Prince.
Click on the photo gallery to see Solenn in concert as taken by Anne Curtis.
ADVERTISEMENT - CONTINUE READING BELOW
Catch the second show of Solenn On Stage on Friday, August 26, 8:00pm at Teatrino Promenade in Greenhills. For ticket information click here >>