That feeling of being challenged to accomplish a task entrusted by her mother was what started it all for businesswoman, Nikki Tang. It sounds like one of those nerve-racking initiations when joining a collegiate organization except that this would be the "mission" that built Nikki's very own company. Her mother's instructions were: Look for the skincare brand Neostrata and make it available in the Philippine market. Equipped with determination and a business-related college degree, she dove in and D Mark Corporation was born. Mission: Accomplished!
Nikki is currently the company's Managing Director responsible for the overall business strategy, business development, and marketing the medical aesthetics, beauty, and anti-aging range. Before you imagine an image of a busy woman—haggard, tired-looking, and all—we warn that she's far from that. Nikki is at the top of her game—pre-occupied with work, yes, but definitely looking fabulous while at it. At 39, her svelte figure puts many girls half her age to shame.
ADVERTISEMENT - CONTINUE READING BELOW
"[I love the fact that] I learn new things everyday and I meet various intelligent and interesting people like doctors and innovators. Plus it feels good that the products I market are clinically proven, effective, and are safe," she shares (and we can tell by just looking at her clear, poreless skin!) "Most of all, it is fulfilling to know that it helps make women not only look good but also feel good."
CONTINUE READING BELOW
Recommended Videos
Style Bible spent an afternoon with Nikki to learn how she manages to look great despite having to run around like a headless chicken at work. Read on!
Click on the photo gallery to know more about her style.
WHAT STYLES OR TRENDS ARE YOU GRAVITATING TOWARDS NOW?
I stick to classic pieces.
IS THERE ANY FASHION ITEM YOU COLLECT?
I collect sunglasses. [They] are not only functional but they also provide that put-together look to my outfits. I am also crazy about fragrances and playing with different notes. I'm also fond of collecting timepieces—from sporty to casual to formal.
ADVERTISEMENT - CONTINUE READING BELOW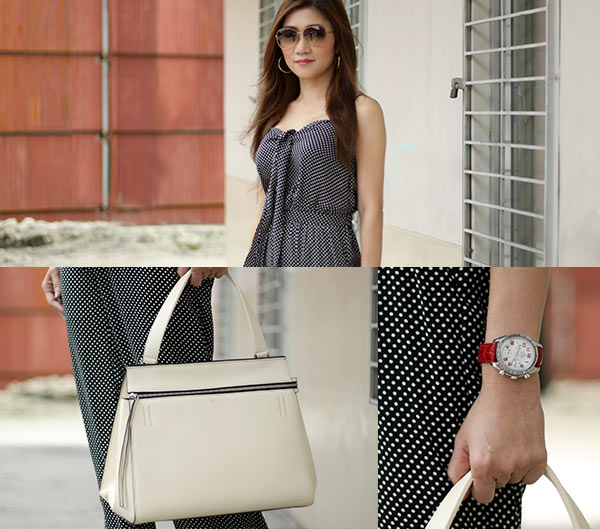 WHAT'S YOUR FAVORITE ITEM IN YOUR CLOSET?
Sexy slim cut denims are my favorites. They make me feel gorgeous. They're also fun to wear as I can dress them up or down.
WHERE DO YOU SHOP FOR CLOTHES?
I don't have one go-to store but I usually shop when I travel or wherever I chance upon something nice.
ADVERTISEMENT - CONTINUE READING BELOW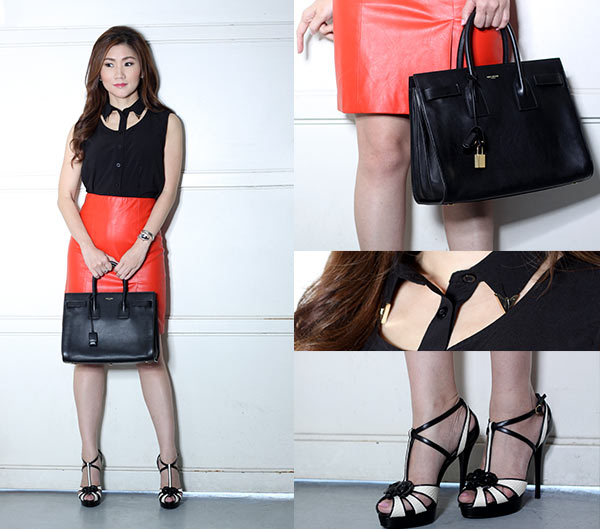 HOW LONG DOES IT TAKE FOR YOU TO GET READY FOR WORK?
About 30 to 45 minutes on the average with hair and light make-up
HOW DO YOU CHOOSE AN OUTFIT?
Most of the time, it depends on how I feel when I get up. There are times though it's more of a logical choice, meaning, what would work best and for the events of that day or night. Say, will I be attending a meeting, an event or simply just hanging out with family or friends. At times, I would also choose my outfit based on the choice of bag or shoes I prefer to wear that day.
ADVERTISEMENT - CONTINUE READING BELOW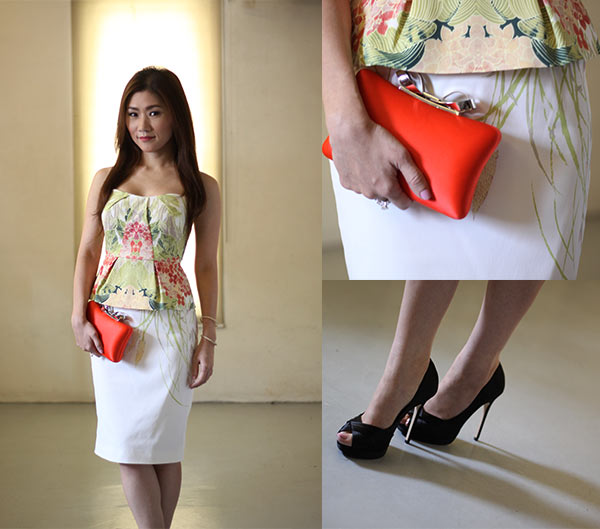 DO YOU HAVE ANY PARTICULAR DRESSING PHILOSOPHY/STRATEGY?
I try to imagine the people I'll meet or be with, as I do not want to come overdressed or underdressed. I make sure it will not be intimidating but still considered power dressing. More than being trendy, I always prioritize comfort and elegance.
ADVERTISEMENT - CONTINUE READING BELOW
WHAT'S YOUR RULE FOR REPEATING CLOTHES?
I am not afraid to repeat some pieces especially if you know how to mix and match them with accessories to create a totally different look. Also, if I'm meeting a different set of people, then I do repeat. Basics are always easier to work with if you want to repeat, especially if they're your favorite pieces.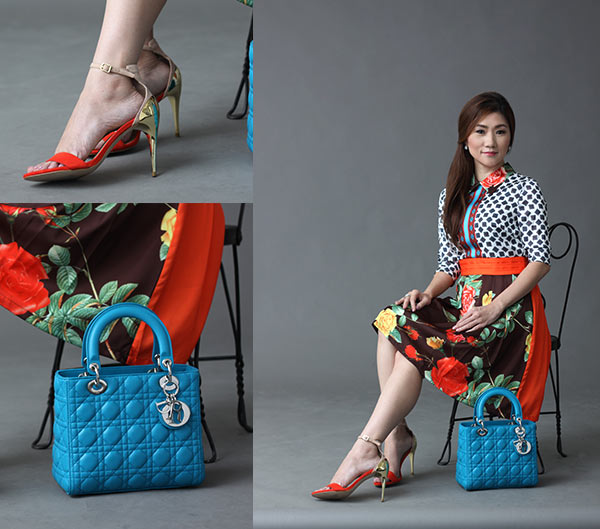 ADVERTISEMENT - CONTINUE READING BELOW
HOW MANY PAIRS OF SHOES DO YOU WEAR IN A WEEK?
Since I am much more comfortable with high heels or wedges, I would wear at least three different pairs within a week depending on my outfit and destinations. I try to wear flats during weekends just to rest my feet and legs.
HOW OFTEN DO YOU CHANGE BAGS?
I believe bags are meant as both functional and fashion statement. I have all kinds, big and small. The way I choose bags is dependent on both my outfit and activities for the day.
WHAT'S THE ACCESSORY THAT YOU CAN'T LIVE WIHOUT?
I have three: My cross pendant, earrings, and watch as I feel bare without them.
WHAT ARE THE FIVE WARDROBE PIECES THAT YOU WEAR CONSTANTLY?
Slim fit denims, shawls or cardigans, cocktail dress, high heels, a classic but statement bag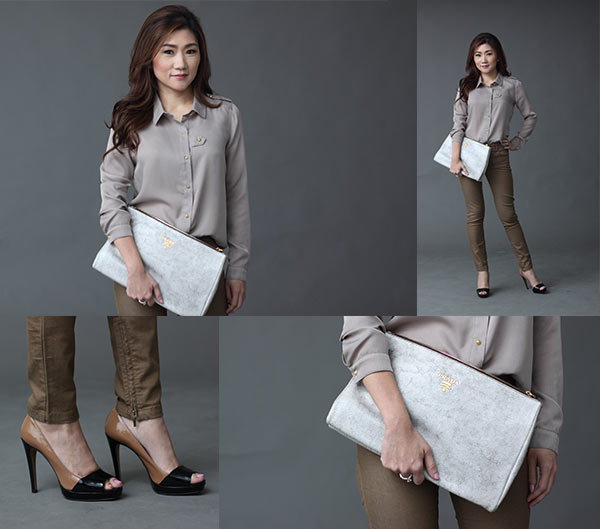 ADVERTISEMENT - CONTINUE READING BELOW
WHAT WOULDN'T YOU BE CAUGHT DEAD WEARING?
Neon pieces, elephant jeans, plunging necklines, bra-less top
FROM A FASHION/STYLE PERSPECTIVE, DO YOU FIND ANYONE PARTICULARLY INSPIRING?
One of my ultimate style icons is Jacqueline Kennedy Onassis as she truly inspires me with her simplicity, and grace. Gwyneth Paltrow also has this extraordinary sophistication, which for me makes her one of the world's best-dressed in this era.
OFFICE WARDROBE TIP:
Always go for a clean, crisp look that evokes simplicity and elegance, yet it commands respect.
Click on the photo gallery to view her full outfits.
Photography by Yayay de Castro
Makeup by Allen Rosales
Hair styling by Rowena Sonido