Created by Ryan Murphy, the same guy who introduced us to the Saint Laurent-clad witches from American Horror Story's Coven, Scream Queens is a stylish thriller comedy bound to change our Wednesday nights. We already know we'll be hooked.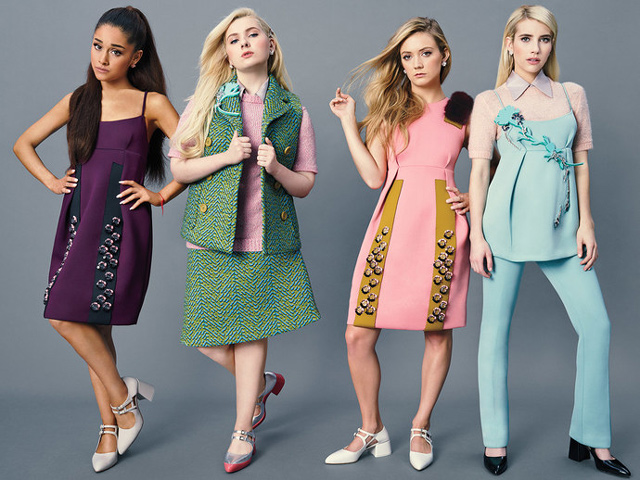 (@praisethelourd)
Can Scream Queens be our new Gossip Girl?
If the star-studded casting of Emma Roberts, Ariana Grande, Lea Michele, Jamie Lee Curtis, and cuties Nick Jonas and Diego Boneta already got you excited, just wait for the fashion. Basing on the trailer, the teasers released by Fox, and the names of the girls (members of the sorority squad are called The Chanels), we can already tell that this new show's right up every fashion girl's alley.
Related Stories from Preview.ph
We put our expert stalking skills to use combined with the Pop Sugar interview of the show's costume designer, Lou Eyrich, to give you everything you need to know about the fashion in the series.
ADVERTISEMENT - CONTINUE READING BELOW
1. First things first: pastels, fur, and pearls.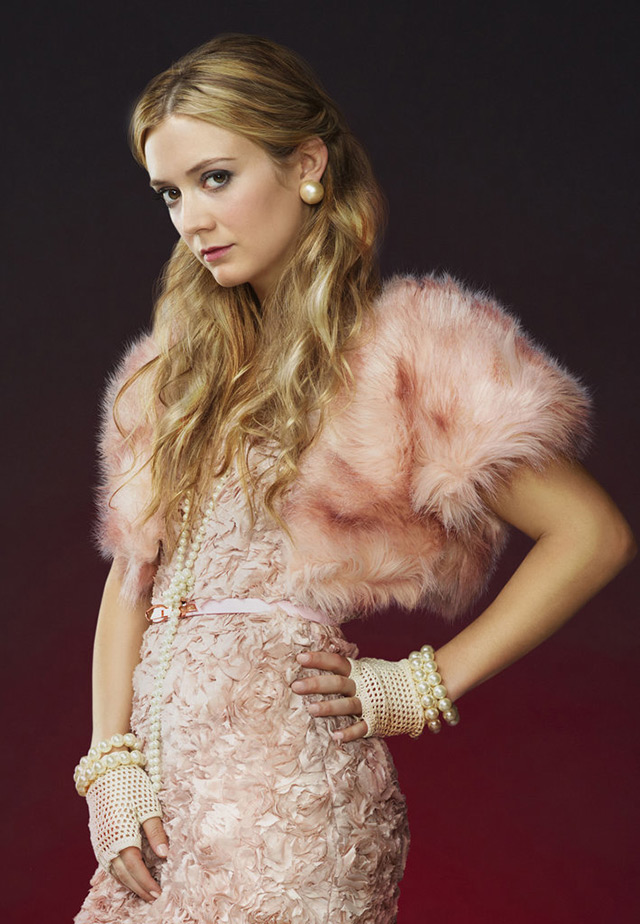 Billie Lourd is Chanel #3
Expect loads of the trifecta throughout the duration of the series- plus fingerless gloves! It's the Kappa Kappa Tau uniform.
2. The Chanels' outfits were inspired by macarons.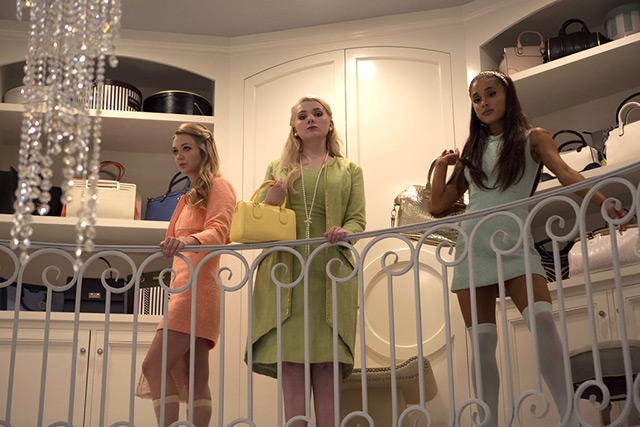 Yes, that's a bag closet behind them! (insert heart eye emoji here)
At first, we assumed that the pastel color palette was pegged after the classic film Heathers. But according to Lou, the real inspiration behind the Chanels' Powerpuff girl hues is a deliciously colored box of macarons. Expect the girls to sport a ton of designerwear from the likes of Fendi, Kate Spade, D&G, Furla, and more!
3. They're not actually wearing Chanel!
This show will definitely be our new source of #fashiongirl gifs.
Emma Roberts' character, Chanel Oberlin, may look like a walking-talking Chanel endorsement. But, surprise! The girls are not actually wearing anything with interlocking Cs (except maybe for the pilot episode and that one time Emma wore a Chanel pin). They couldn't afford it. "We couldn't afford Chanel and I didn't want to knock off Chanel, so I used it as my inspiration, where it's always perfectly put together," shared Lou.
4. Ariana Grande is playing Ariana Grande.
ADVERTISEMENT - CONTINUE READING BELOW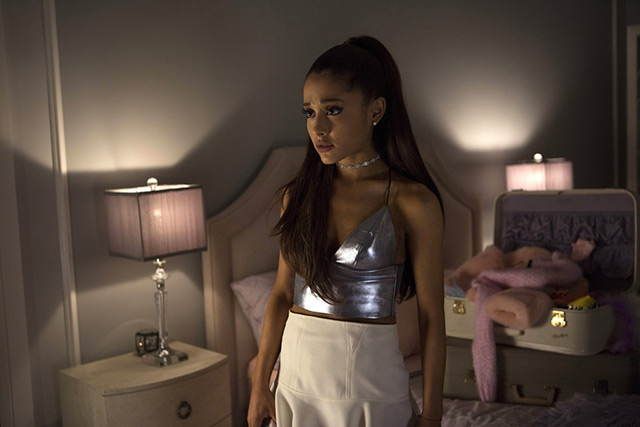 Ariana Grande in a Pippa Lynn Super Freak Vegan Leather top. It's something she'd totes wear to her concert, we bet!
She's Chanel #2 in the show, but just one look at her and you already know Ari had a say in her wardrobe. Lou revealed that the young girls like showing her what they like, keeping her updated with what's new in fashion. She then combines it with what she thinks would work for their characters.
5. Lea Michele's character is a classic tale of the ugly duckling.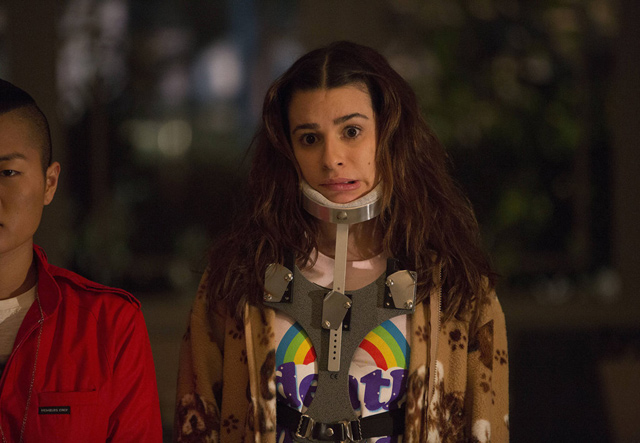 She's come a long way from Glee.
Lea's character may currently look like Katy Perry's alter ego from her video Last Friday Night, but come on, we're damn sure Hester "Neckbrace" Ulrich is bound to get a makeover. Sue us if we're wrong.
We wouldn't want to spoil anything before its 2-hour premiere today at 4PM/9PM on ETC. So while you wait, here's a short video from Vanity Fair to get you even more excited.
Hey, Preview readers! Follow us on Facebook, Instagram, YouTube, Tiktok, and Twitter to stay up to speed on all things trendy and creative. We'll curate the most stylish feed for you!