Nowadays, it seems like everyone owns something from Alessandro Michele's Gucci. The brand's patchwork details, embroidery, and grosgrain ribbon have seriously penetrated our style consciousness for the past few years. But there's a single piece that seems to be a standout from all of Alessandro's pieces—the ubiquitous Gucci belt. A mainstay on celebrity tabloids and our Instagram feed, the belt is having a major cultural moment. And with its large reworked GG emblem, it's a hard thing to miss. Thankfully, Gucci is producing their belts in full swing, so it's not as hard to get a hold of them these days.
TOP STORY: 10 Most Expensive Designer Tees Owned by Local Celebrities
Here's everything you need to know before purchasing a Gucci belt:
What's the history?
Let's go back to 2016, when Alessandro Michele was just appointed as the creative director of Gucci a year earlier. Already proving himself a force to be reckoned with through his uniquely maximal approach to design, Alessandro comes out with the Marmont collection. The series featuresd zigzag quilting, embroidery, and most notably, the large GG emblem. The emblem was placed as the large centerpiece of a leather belt et voila—the Gucci Marmont Belt was born! Before long, it was the item to have, seen on Instagram fashion influencers and high-profile celebrities on the street.
ADVERTISEMENT - CONTINUE READING BELOW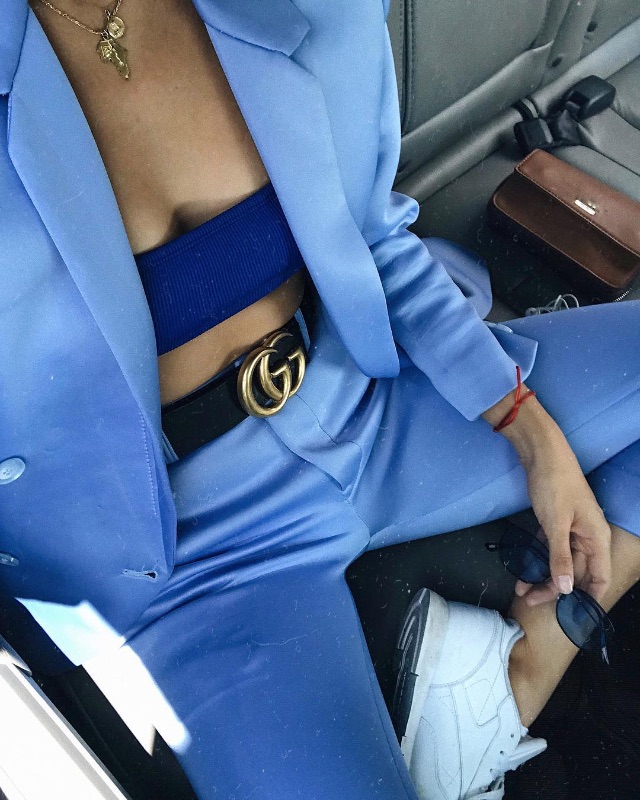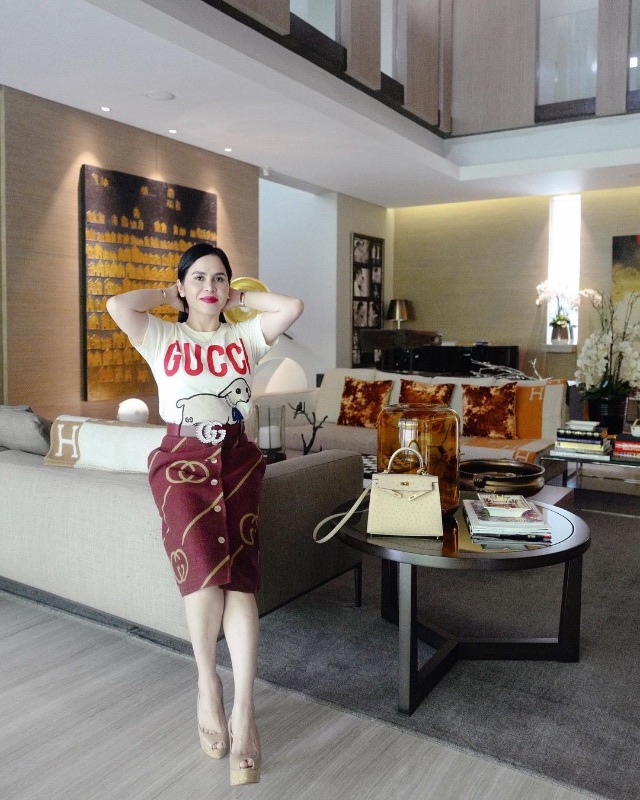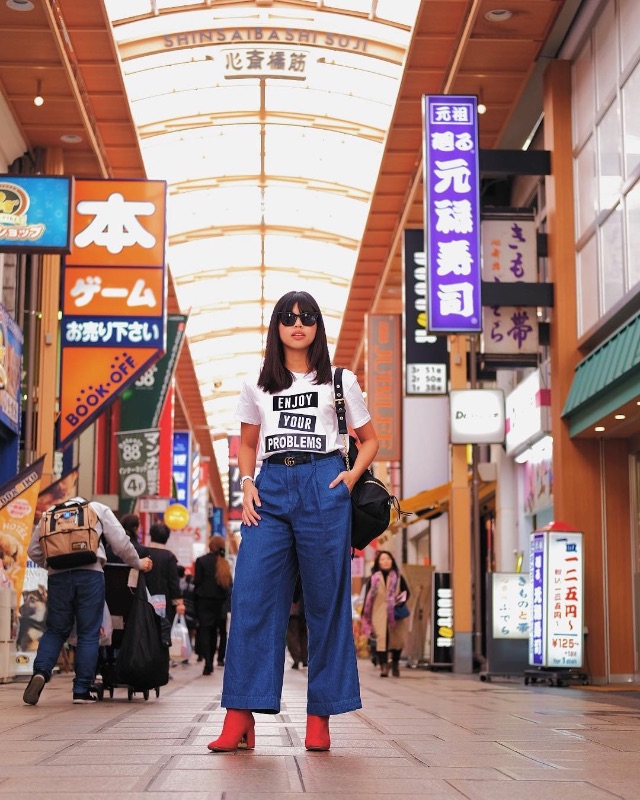 Who made it?
Gucci belts are made in Italy. And if there's one country known for luxury leather goods, it's the boot-shaped nation. So, you can bet your bottom dollar that the quality of the Gucci belt is excellent in everything from materiality to craftsmanship.
ADVERTISEMENT - CONTINUE READING BELOW
Why is it so expensive?
Gucci is one of the longest-running fashion houses in the world with almost a century in the industry. Throughout the years, they have consistently asserted their status as an empire for luxury goods. When you buy Gucci, you're buying into a brand that won't be passé anytime soon.
As mentioned earlier, Gucci pays attention to their quality. When you're investing in a leather belt, there's nowhere better to go than to a brand that pays close attention to their craftsmanship. What's more, Gucci's sudden rise to the top in the past few years cannot be ignored. Their consistent economic performance is a testament to the fact that their products are well worth their price tag.
What are the different kinds?
Gucci belts come in a variation of sizes, colors, and details. For the panel size, there is the wide at a one and one-half-inch width, narrow at a one-inch width, and narrow at a three-fourths-inch width. The most common colors you can get are black, tan, white, and dusty rose.
ADVERTISEMENT - CONTINUE READING BELOW


ADVERTISEMENT - CONTINUE READING BELOW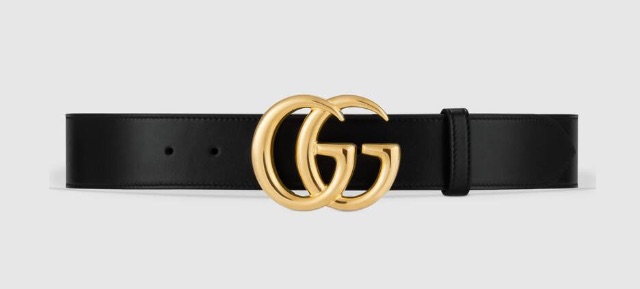 If we're talking about more eye-catching variations, the options are endless! Gucci produces its Marmont belts in a bevy of prints and textures, such as black crocodile, red and green web stripes, and Gucci's classic GG Supreme canvas.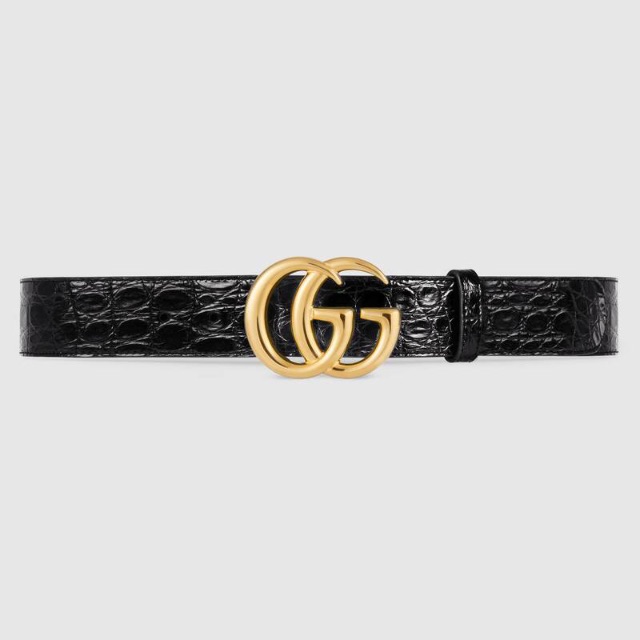 ADVERTISEMENT - CONTINUE READING BELOW
Black GG Marmont caiman belt with shiny buckle, 1200 USD (approximately P58,085), GUCCI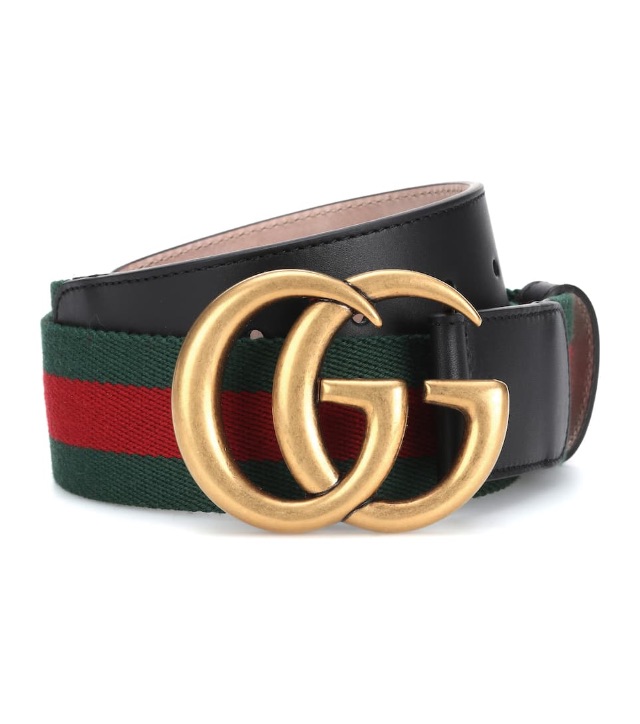 Web belt with Double G buckle, 450USD (approximately P21,782), GUCCI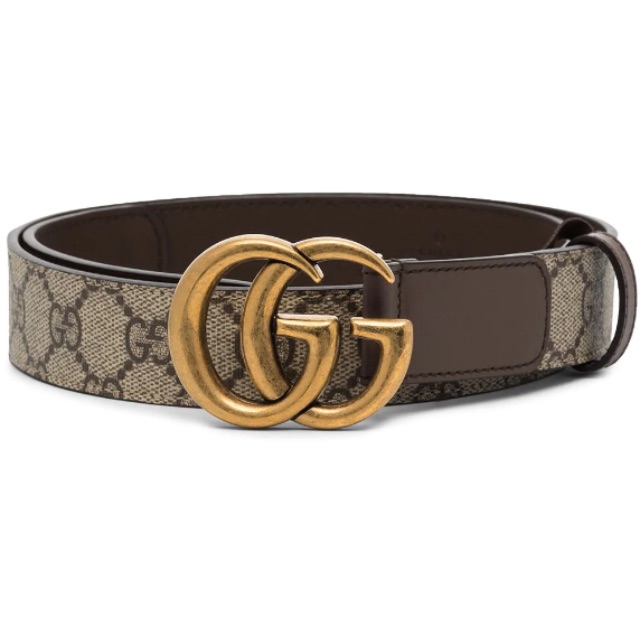 ADVERTISEMENT - CONTINUE READING BELOW
GG belt with Double G buckle, 370 USD (approximately P17,909), GUCCI
Additionally, you can also enjoy the Gucci belt without its imposing and mainstream GG buckle. The Italian house also offers a myriad of Gucci belts that bear different buckles like a minimalist square G buckle, the classic interlocking GG buckle, and more. In fact, you can also buy a Gucci belt that features the Dionysus buckle, a lionhead buckle, a horsebit buckle, and you can even score some Gucci chain belts!
How is the sizing?
Gucci belts are measured in centimeters from the end of the buckle to the center hole (each belt comes with five holes). Sizing ranges from 65 centimeters to 120 centimeters. Of course, one of the most important things to consider when choosing your size how you'll wear it—whether you'll have it low by your hips, or high by your waist.
Is it worth it?
One of the best ways to tell if a big purchase is worth it is if you can get your good cost per wear. You can ask yourself the following questions, too, to help you decide: Does it match my existing wardrobe and outfits? Can I wear it for different occasions? Will I wear it in the next year, the next 10 years, forever? If your answer is "yes" to most or all of these questions, then it should be worth it!
ADVERTISEMENT - CONTINUE READING BELOW
How much is it?
So how much does a Gucci belt actually cost? The cheapest Gucci belt you can buy today, based on the brand website is 350 USD or approximately P16,941. (1 USD = P48.40)
Where to get it?
Thankfully, over the years, Gucci met the fanatical demand for the Marmont belt in full gusto, producing enough for it to be easily accessible in their physicals stores, website, and stockists. Locally, you can find it in-store in Greenbelt 4, and Shangri-La Plaza Mall in-store, or online through personal shoppers.
Related Stories from Preview.ph
Hey, Preview readers! Follow us on Facebook, Instagram, YouTube, Tiktok, and Twitter to stay up to speed on all things trendy and creative. We'll curate the most stylish feed for you!