Typhoon Yolanda (Haiyan) has got to be the strongest storm that has hit our country leaving a lot of people with no homes and food to eat. In light of this, there are so many people helping out by donating relief goods and money to help alleviate their needs.
We show you a list of items that you can buy and donate to organizations that send relief goods to the affected areas. Feel free to share it to your friends and family too!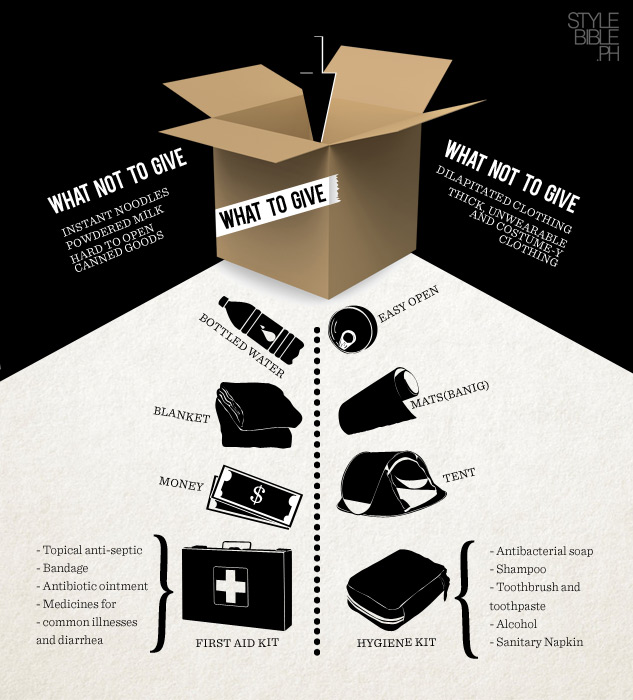 ADVERTISEMENT - CONTINUE READING BELOW
Make this weekend worthwhile.
#YolandaRelief - List of organizations and ways to help.
Its pay day weekend, want to know where to dine for a cause?
CONTINUE READING BELOW
Recommended Videos
We show you how P235 can help save lives!
Aid Couture: Shop for a cause in Alabang Town Center on November 16 and 17.