In 1987, when Nike debuted the Air Max, the brand was the first to showcase a shoe with visible Air-cushioning unit. This technology has evolved through the years and each iteration has played a critical role in fine-tuning the Air technology. On its 30th anniversary, Nike Air Max has taken a leap with a breakthrough that's built upon its legacy: the Nike Air VaporMax.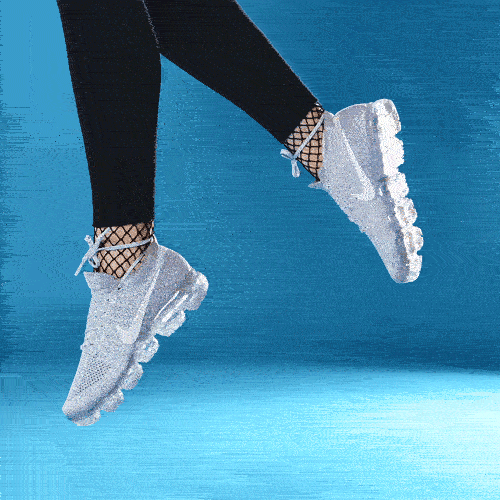 ADVERTISEMENT - CONTINUE READING BELOW
IMAGE Courtesy of Nike
What it is
The Nike Air VaporMax is a feat of engineering genius and is the purest expression on what is possible with Air. This innovation allows the Air unit to act as a standalone outsole that can independently maintain its given form with elasticity. The traditional foam midsole has also been eliminated, significantly reducing the weight and achieving greater flexibility and spring. That's Air right under your foot where you need it.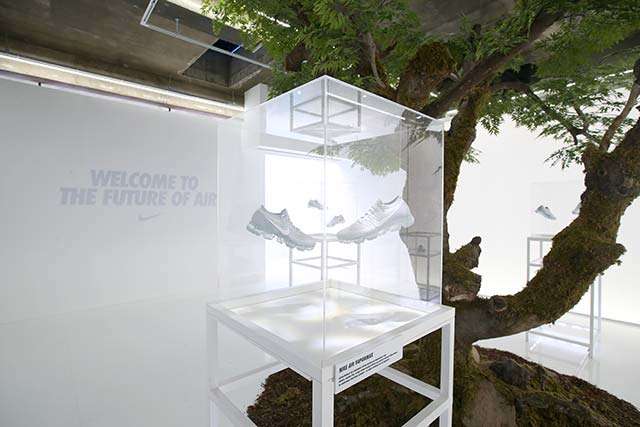 IMAGE Courtesy of Nike
The Nike Air Lounge in Seoul, Korea
This Air unit is paired with a Nike Flyknit upper, which is the most lightweight upper Nike has ever created. It's woven so there's zero waste; it's purely sustainable, very breathable, and extraordinarily strong.
The Nike Air VaporMax offers maximum cushioning and protection in all the right places. It delivers a soft, bouncy feel that's durable, with that same feel from the shoe's first kilometer to the last. In fact, more than 300 men and women athletes tried on the shoe and ran more than 200,000 kilometers to authenticate its performance. (Normal wear test is 500 kilometers.) And if you think about it: Foam compresses over time while Air doesn't lose its bounciness, making it truly resilient.
But apart from its functional structure, the VaporMax is aesthetically beautiful—it's a shoe that one can easily translate into the streets.
ADVERTISEMENT - CONTINUE READING BELOW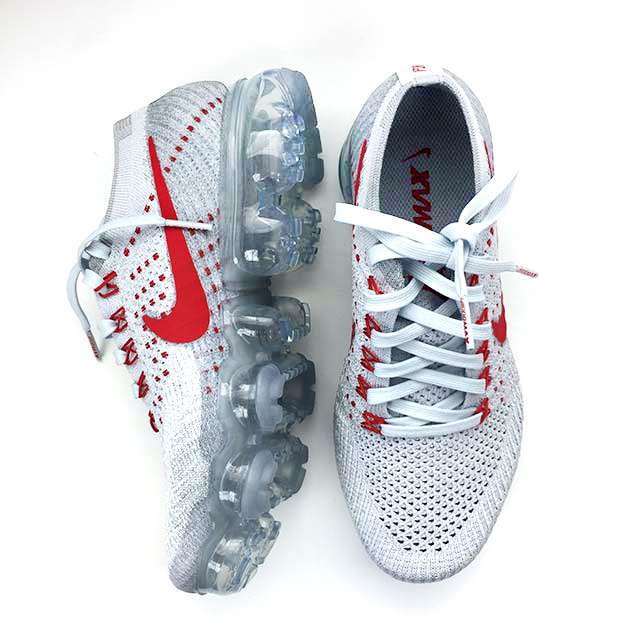 IMAGE Nikki Santiago-Rivera
Current condition
For more than a decade, I tried to stay in shape by actively and regularly engaging myself in the different sports I've been passionate about: football and surfing. However, after getting pregnant and giving birth a year ago, I found myself struggling to make time for either sports. But I didn't want to stop. I decided to take on a different route—notwithstanding, equally dynamic—that would allow me to be the best wife, mother, and career woman while maintaining a strong body. I started running and enlisted in the Nike+ Training Club.
ADVERTISEMENT - CONTINUE READING BELOW
Since then, I've been running at least once a week and working out at home three to four times a week using the app.
How I used it
At the Nike Air VaporMax's launch in Seoul, Korea, I took the VaporMax for a five-kilometer run around the streets of Hongdae, which meant pounding pavement and running up and down hills.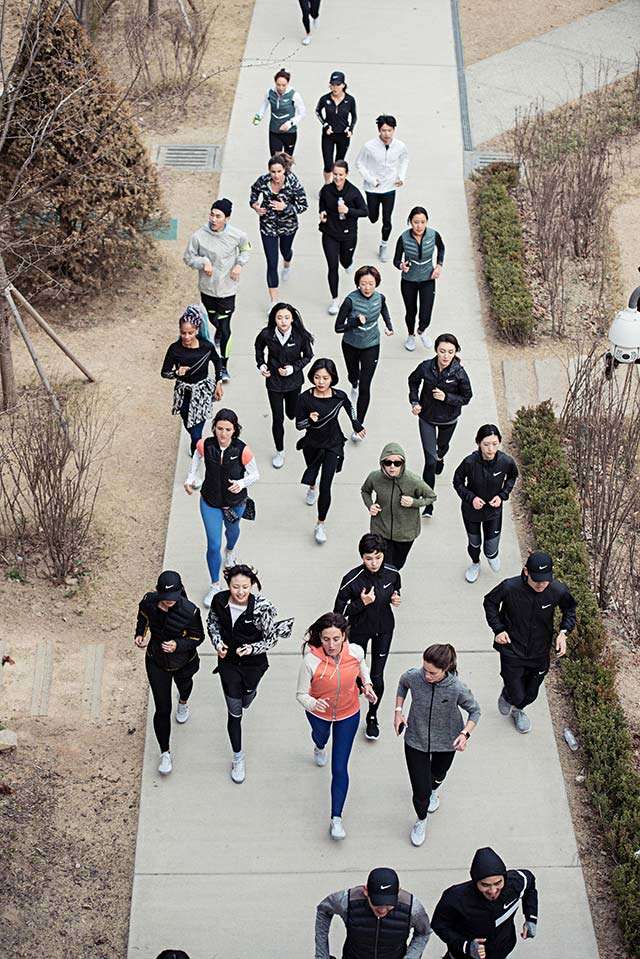 ADVERTISEMENT - CONTINUE READING BELOW
IMAGE Courtesy of Nike
Conclusion
The Nike Air VaporMax has a sock-like fit and feel around my feet, thanks to its Flyknit upper, which is about as thin as it can get. It was incredibly comfortable to wear. The shoe was also true to size, although this might vary for those with wider feet.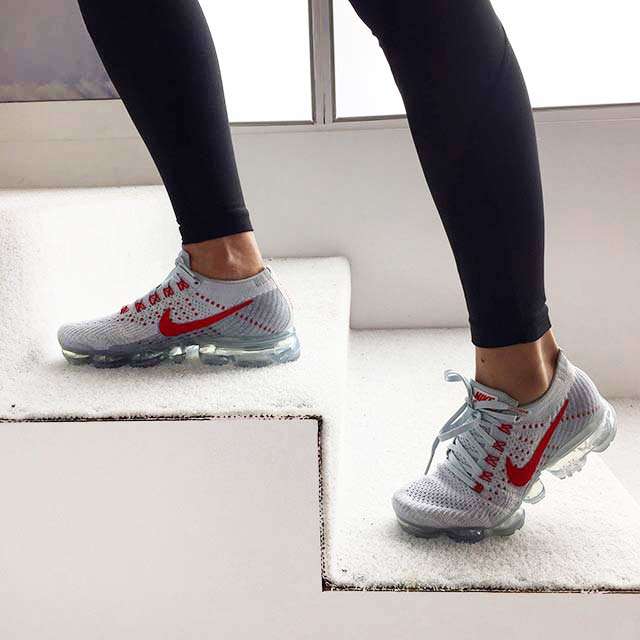 ADVERTISEMENT - CONTINUE READING BELOW
IMAGE Nikki Santiago-Rivera
Here's how they look on my feet.
Just like any shoes I try for the first time, I did some breaking in before running in them—I walked in them, jumped in them, and flexed my toes and soles while wearing them. And just by doing these, I could already tell how flexible the shoes were.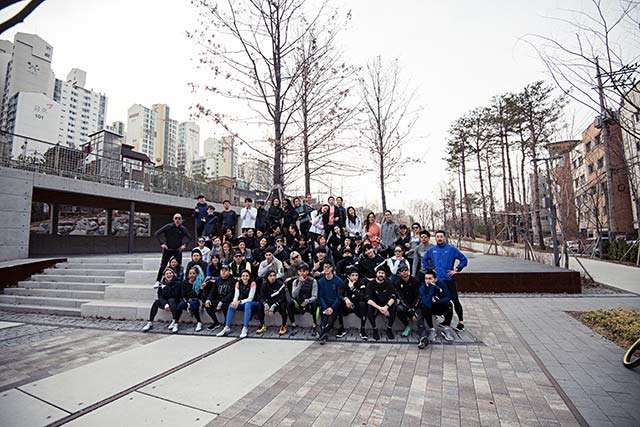 ADVERTISEMENT - CONTINUE READING BELOW
IMAGE Courtesy of Nike
Class Picture: Participants of Run by Rebels lead by the Private Road Running Club (PRRC)
My first impression of the VaporMax the moment I took it out for a run was that the foot strike on the pavement wasn't as jarring as I have almost always experienced in other shoes. It was bouncy and flexible yet undeniably stable. I'm a mid-foot striker and my feet felt right at home in these shoes as the impact seemed evenly distributed while running. As I continued my run, I could actually feel the shoes spring me into my next step and that for me was remarkable.
The look of the shoe has completely blown me away—the entire sole being filled with air and is completely see-through, paired with a sleek upper—but what really stood out for me was the grip. Hongdae's hilly course tends to shift one's foot strike, which in turn increases the braking forces. This is where the shoe's traction has shone and was particularly helpful.
ADVERTISEMENT - CONTINUE READING BELOW
Overall, the Nike Air VaporMax is a winner for me. It looks cool and actually feels cool. After all, this shoe is backed by 30 years of product innovation. These darlings will surely get a lot of, er, air time.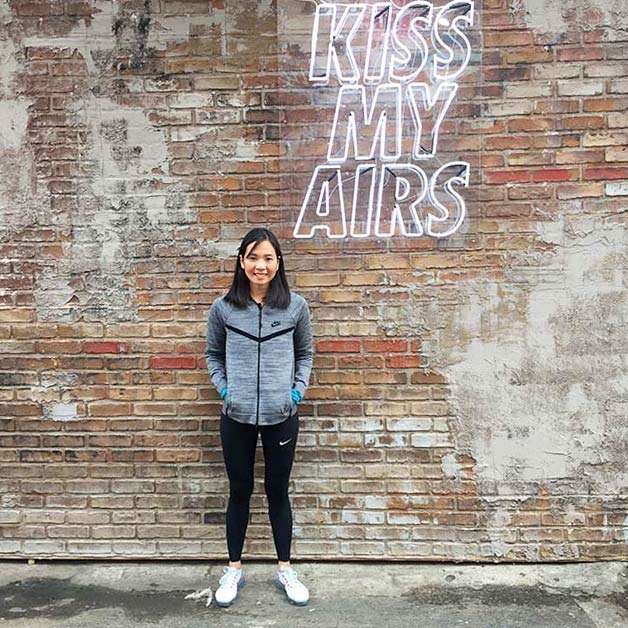 IMAGE Nikki Santiago-Rivera
The Nike Air VaporMax will retail for P9445. However, you'll have to wait until around July to be able to get yourself a pair in Manila.
ADVERTISEMENT - CONTINUE READING BELOW
Related Stories from Preview.ph
Hey, Preview readers! Follow us on Facebook, Instagram, YouTube, Tiktok, and Twitter to stay up to speed on all things trendy and creative. We'll curate the most stylish feed for you!