When you think of the term "It bag," you'd probably picture a taut top handle carrier, preferably with a visible brand marking, like a carved buckle or monogram. But that's not always the case. Sometimes an It bag can be wonderfully simple, like, say, a dumpling-shaped clutch.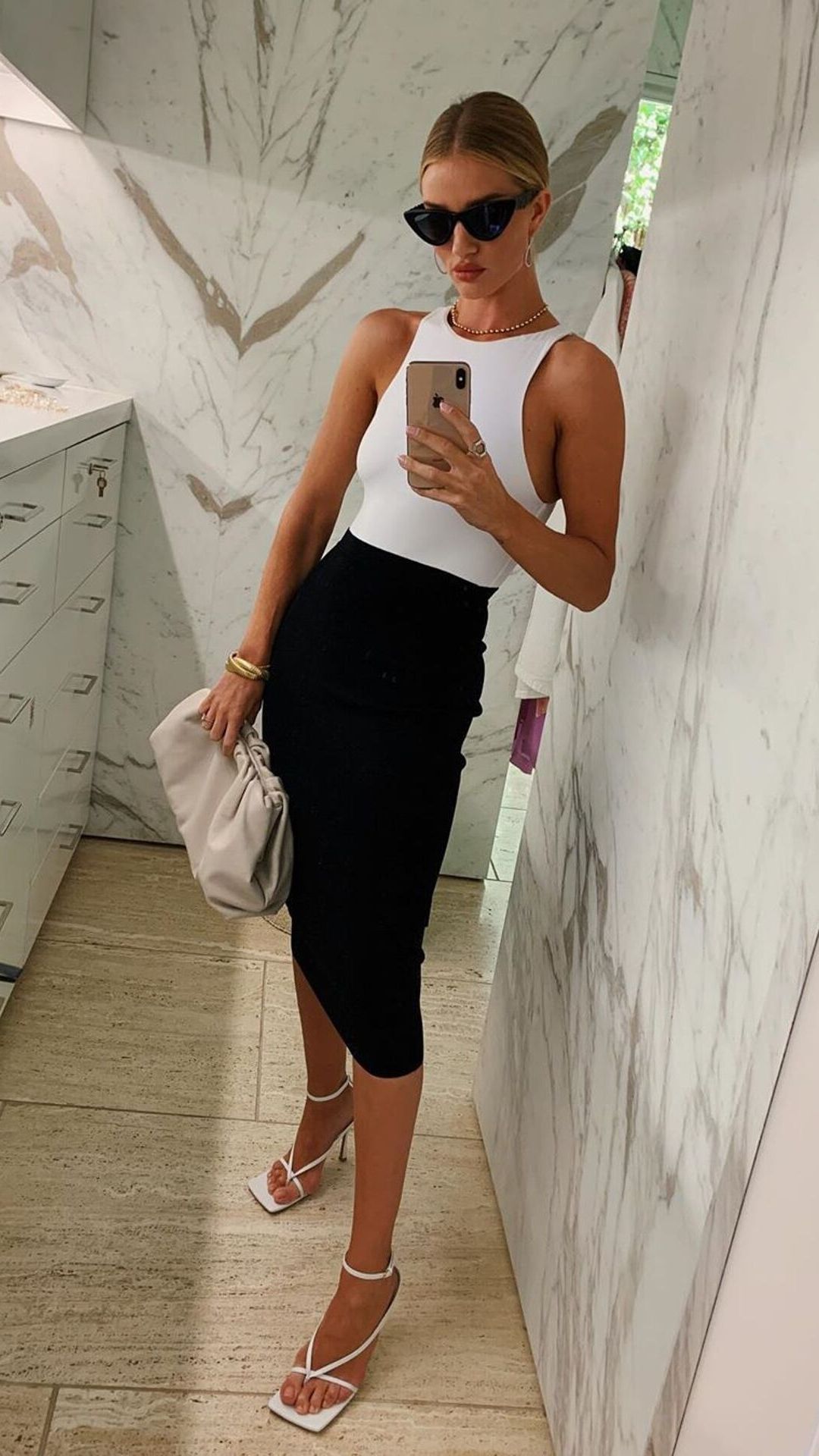 Fashion enthusiasts and casual Instagram observers are sure to have encountered The Pouch, a formidable Bottega Veneta offering that has skyrocketed to bag stardom since its launch in 2019. Widely considered to be the strongest It bag to have entered the fashion set's radar in recent memory, The Pouch embodies the contemporary aesthetic pulse which resists the conventional idea of what's sleek.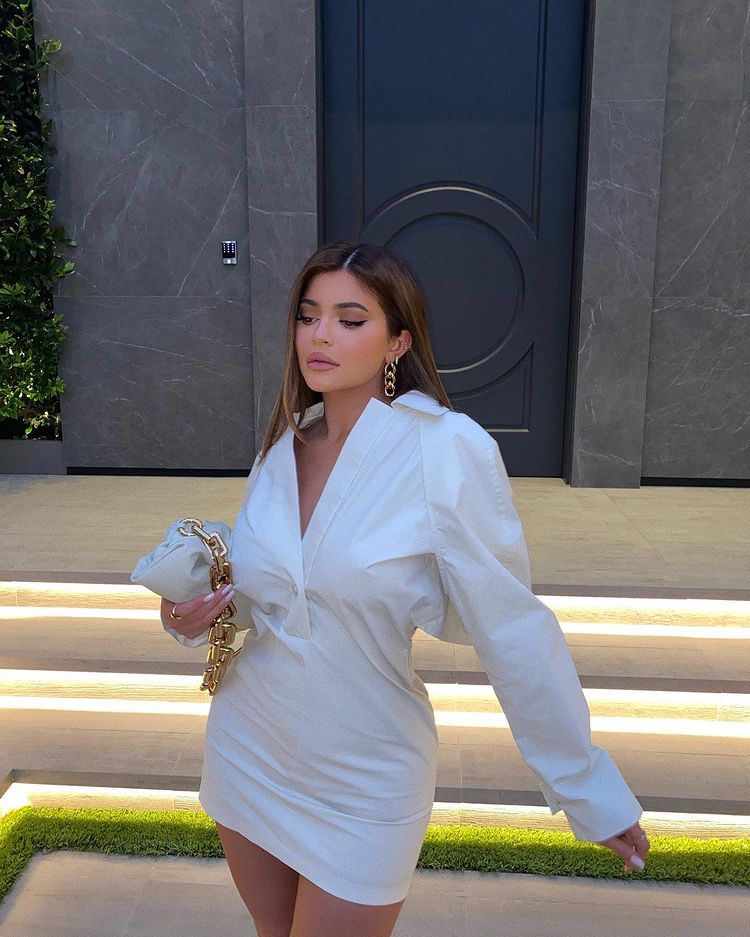 ADVERTISEMENT - CONTINUE READING BELOW
You'll know the Pouch by its doughy body, whose sculptural virtues come from its outright rejection of a clean form. Its kooky shape has a slightly irreverent appeal: While the conventional instinct is to protect luxury leather bags from creasing, The Pouch wrinkles thickly, like a pug. There's no way to shield the touchpoints of The Pouch with twillys or bag covers—you tuck it beneath your armpit or clasp it in your hands as you go about your day, enhancing its unimposing, lived-in shape.
Below, we outline everything you need to know before investing this widely-loved modern classic.
What is The Pouch by Bottega Veneta?
The Pouch is a Bottega Veneta clutch bag that is almost synonymous with the brand's stratospheric rise. It was inspired by the clutch bag Lauren Hutton toted in the 1980 neo-noir film American Gigolo; the brand revisited the general idea of that clutch design and adapted it for the modern palette.
It arguably set the tone for the current era of Bottega Veneta (referred to by the fashion set as "New Bottega"), which seems committed to producing bags that look like they're ready to be set on a tray and popped in an oven. (Think the equally lovely Casette and Jodie).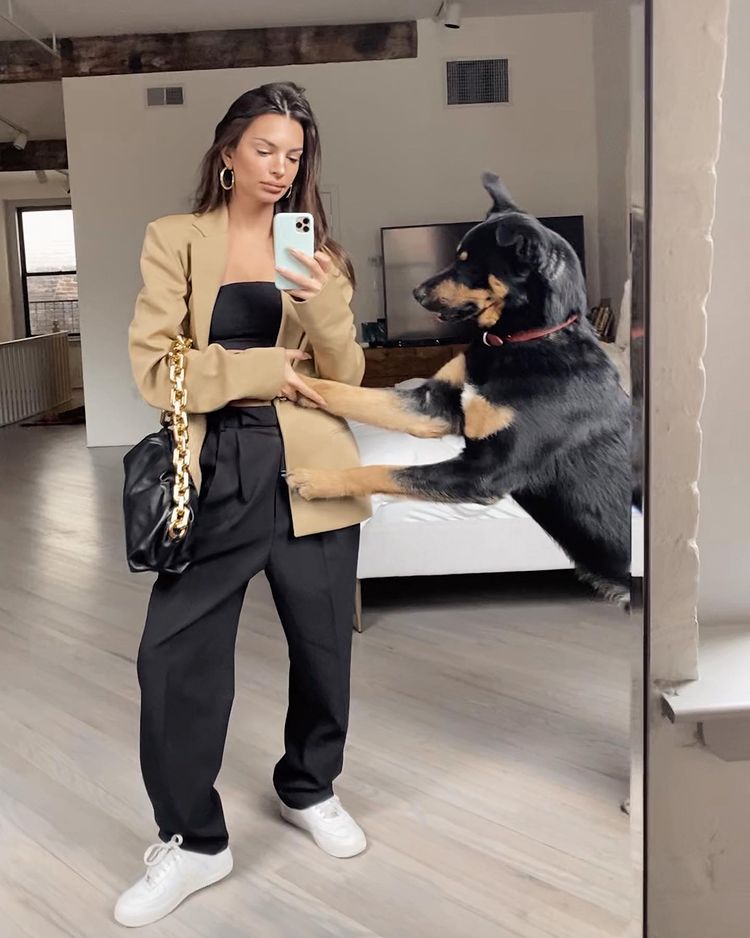 ADVERTISEMENT - CONTINUE READING BELOW
Over the last three years, The Pouch has become a hero piece for Instagram-era pop culture superstars. Kylie Jenner, Rihanna, Emily Ratajkowski, Rosie Huntington-Whiteley, and others have worn it on multiple occasions. Hailey Bieber famously has at least eight Pouches in a wide range of colors and textures, and uses them in the bulk of her OOTDs.
In its 2019 annual report, luxury group Kering (which owns Bottega Veneta, Balenciaga, Gucci, Alexander McQueen, and Saint Laurent), tagged The Pouch as the fastest-selling bag in Bottega Veneta's history.
Who designed The Pouch?
A then 33-year-old Daniel Lee unveiled The Pouch during Bottega Veneta's Spring 2019 collection, his debut since joining the fashion house as its Creative Director in 2018. After a spectacular three-year stint at the brand, Lee left his post in November 2021.
Bottega owner and Kering chief executive François-Henri Pinault described The Pouch's success in an interview with The New York Times. "It was the time when there was a lot of logos," he said. "Everyone was making a frame bag. Everyone said you needed to have a hand free to carry your phone and text or whatever. He [Lee] absolutely went against the trend. He made this soft thing you had to carry instead of your phone. It was a brilliant idea."
ADVERTISEMENT - CONTINUE READING BELOW
During the 2019 Fashion Awards, Lee took home a record-breaking total of four awards for his work. He won the following accolades: Brand of the Year, Accessories Designer, British Women's Wear Designer, and Designer of the Year.
What are the different kinds of Pouch?
There are three main Pouch designs: The Pouch, the Chain Pouch, and the Shoulder Pouch. The Pouch is the classic soft clutch. The Chain Pouch has the distinctive chunky chain for hands-free wear, while the Shoulder Pouch is crafted with a continuous leather handle.
Each of these three designs come in various sizes, colors, and textures. You'll find them in classic leather, the brand's signature intrecciatto weave, shearling, cotton, nylon, paper, cork, and others.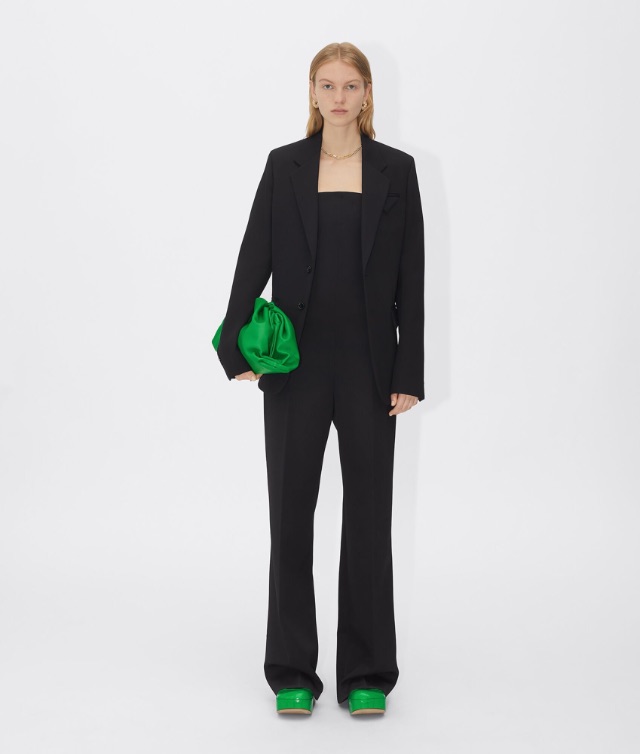 ADVERTISEMENT - CONTINUE READING BELOW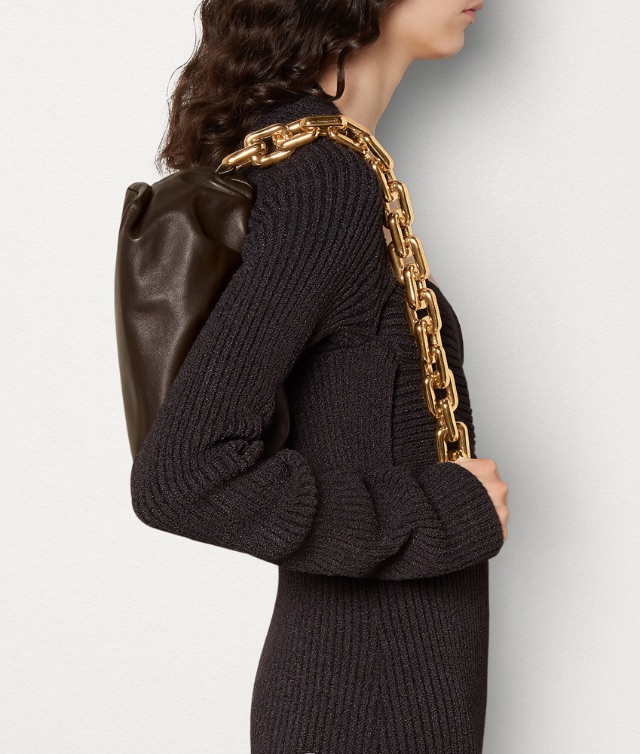 The Shoulder Pouch has a continuous handle, and retains the organic, doughy shape of the original bag.

ADVERTISEMENT - CONTINUE READING BELOW

The Mini Pouch in metallized fabric.

ADVERTISEMENT - CONTINUE READING BELOW

The Mini Pouch in mop-effect twisted chenille.

ADVERTISEMENT - CONTINUE READING BELOW

The Pouch in Kraft paper.

How much is The Pouch?
Like all other luxury bags, the price points depend on the size and material of The Pouch. Below, we list the current starting prices of each type to give you an idea.
Pouch: $3,000 - $3,500 (approximately P153,523 - P179,110)
ADVERTISEMENT - CONTINUE READING BELOW
Teen Pouch: $2,750 - $3,000 (approximately P140,729 - P153,523)
Mini Pouch: $1,450 - $2,350 (approximately P74,202 - P120,259)
Chain Pouch: $3,800 - $4,100 (approximately P194,462 - P209,815)
Teen Chain Pouch: $3,300 ((approximately P168,875)
Shoulder Pouch: $2,800 - $3,700 (approximately P143,288 - P189,345)
Is The Pouch worth it?
Bottega Veneta is renowned for their finely crafted leather goods, which ensure a lifetime of wear. The Pouch is also steadily becoming a definitive fixture of contemporary fashion, which will situate it in fashion history as a coveted and unique piece. And now that Lee has left Bottega, there is also a chance that the designs released under his sparkling tenure will endure as high-value collector's items in the years to come. Lastly, luxury trade authority Rebag has hailed Bottega Veneta as a low-risk investment brand. As of 2021, the Chain Pouch has an impressive 80% value retention rate, making it a solid buy for bag enthusiasts.
How do local celebrities wear The Pouch?
Not sure how to style The Pouch? Refer to the stylish outfits of these local personalities for inspiration.
ADVERTISEMENT - CONTINUE READING BELOW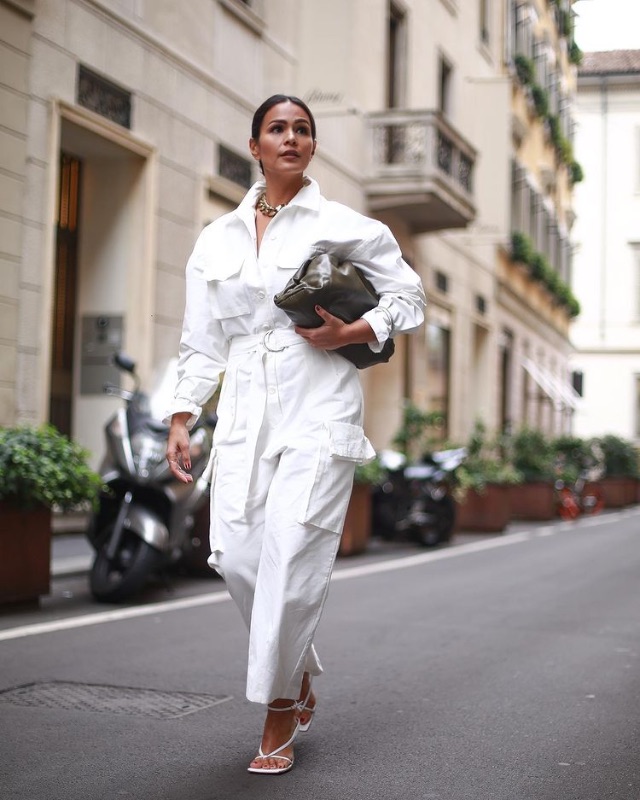 2. Stylist to the stars Liz Uy wore a Pouch in the plaster hue with a black blazer, pleated trousers, and thick-soled boots.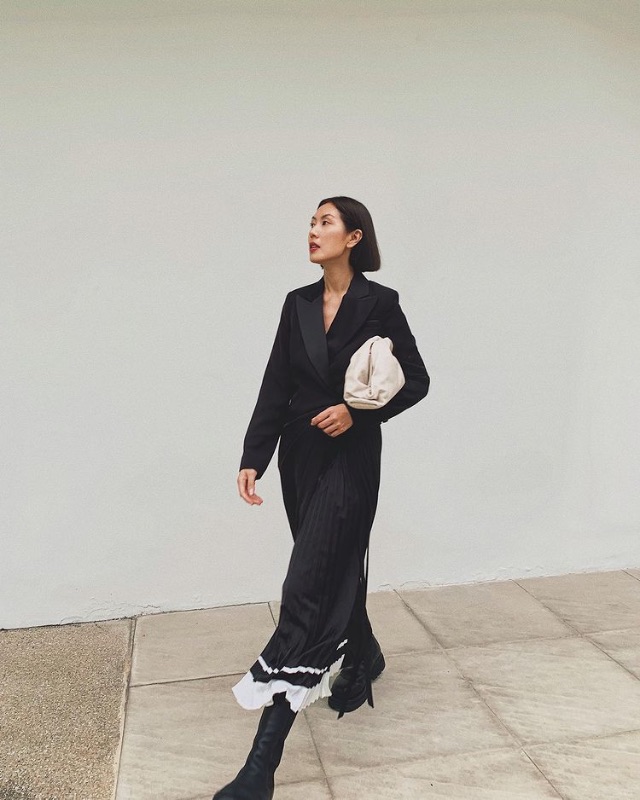 ADVERTISEMENT - CONTINUE READING BELOW
3. Kelsey Merritt wore her Chain Pouch with a head-to-toe black outfit consisting of a padded tank top and leather pants. To match her bag, she layered gold necklaces.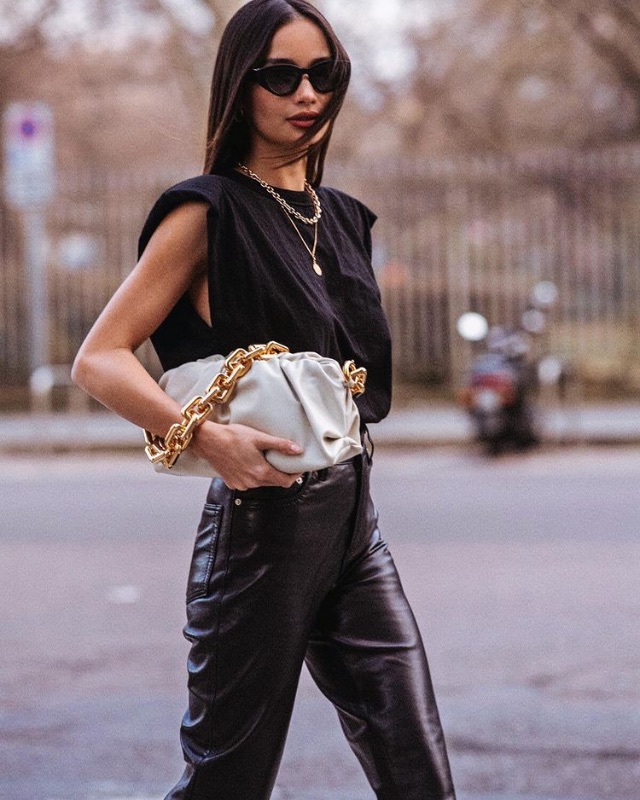 4. Fashion designer and influencer Renee de Guzman wore hers with an alabaster top, fawn coat, black trousers, and white boots.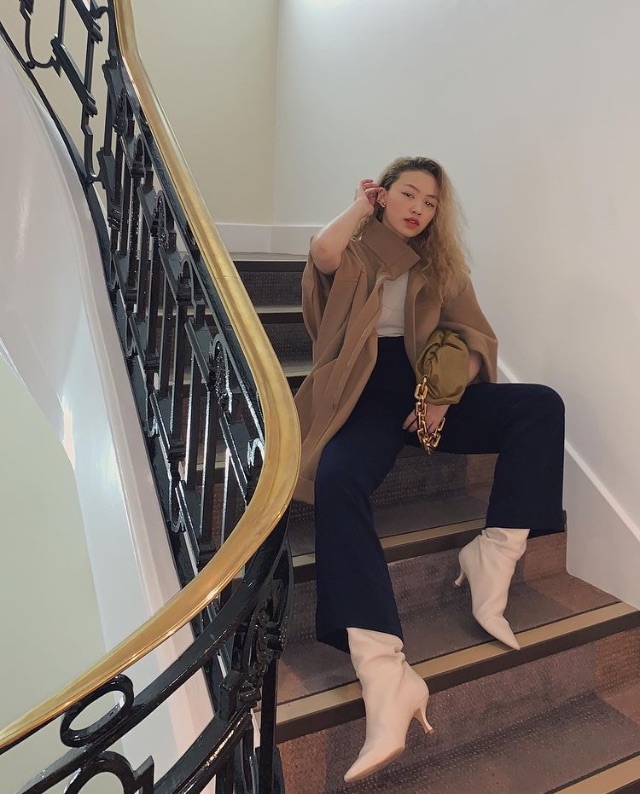 ADVERTISEMENT - CONTINUE READING BELOW
5. Nicole Andersson toted a purple Pouch while clad in a green Simonett Nanu top, mom jeans, and matching lilac heels.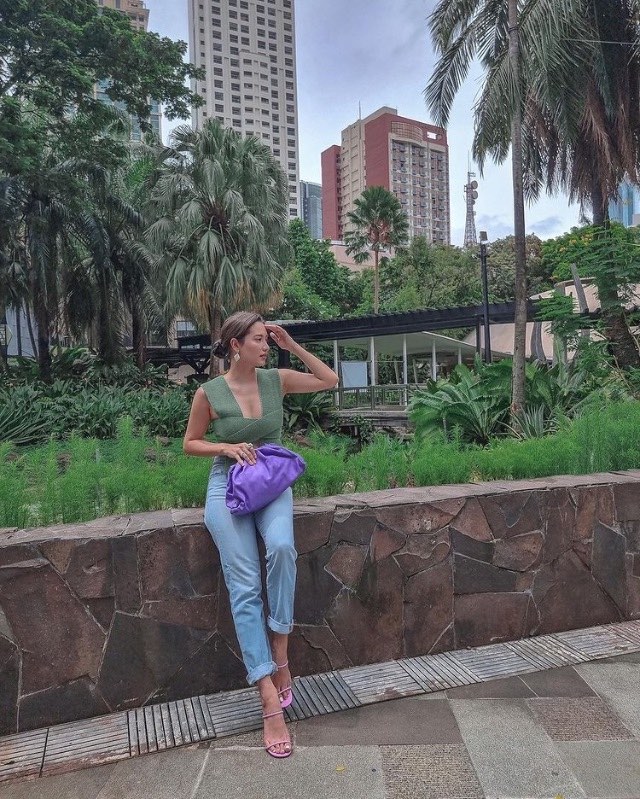 6. During a tour around Europe, Camille Co brightened up her gingham Love, Bonito set with a lemon yellow Chain Pouch.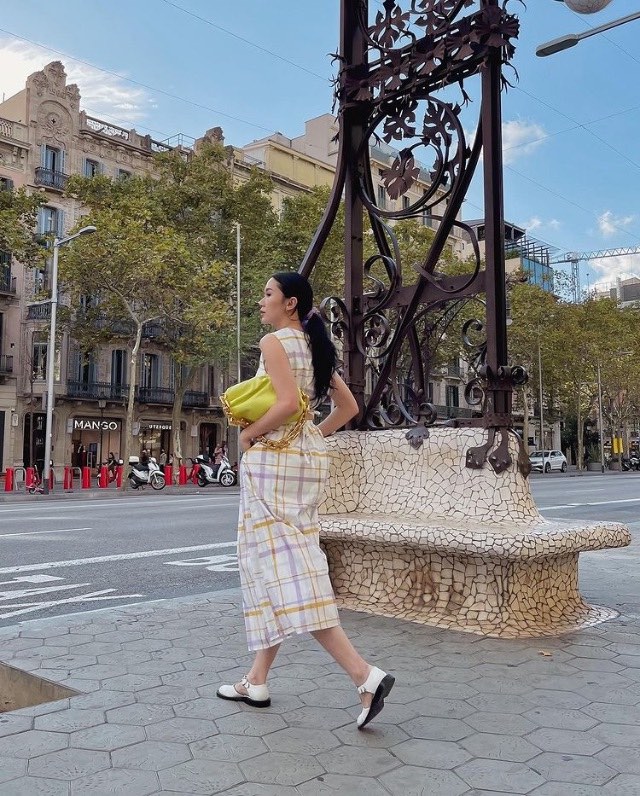 ADVERTISEMENT - CONTINUE READING BELOW
Related Stories from Preview.ph
Hey, Preview readers! Follow us on Facebook, Instagram, YouTube, Tiktok, and Twitter to stay up to speed on all things trendy and creative. We'll curate the most stylish feed for you!