The launch of Thousandfold was in the form of Foto Semana Manila---a week-long micro festival of contemporary photography for both amateurs and experts in the field. To see what this had in store for us snap-happy Filipinos, Style Bible decided to go behind the lens.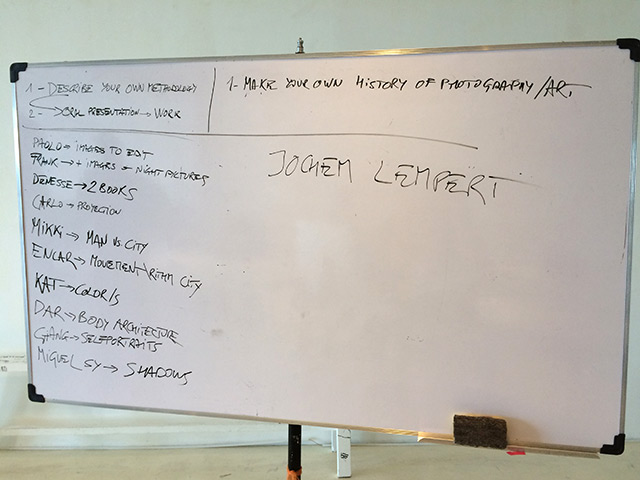 On Photography
-- Nicole Cruz
ADVERTISEMENT - CONTINUE READING BELOW
I'll admit it, I take photos for the sake of social media. This obsession probably stemmed from the unspoken modern belief that your feed really does represent who you are. In this fast-paced world wherein the number of likes apparently measure your self-worth, do we really just snap for the double-tap?
At the opening of Fotosemana Manila, the founder of Thousandfold, Wawi Navarozza and her mentor Nicolas Combarro introduced the concept of Fotografia de Autor. In the 50s and 60s, the focus was on photo journalism—purely external. Contemporary photography then flowered into something reflective, something that was "self-reflexive", even. Fotografia de autor are self-searching works of photographers that look within. Yup, a photo not meant for others, but simply for one's self. How beautiful is that? "Instead of looking for the subject, just affirm what is there," Navarozza explains. Take things for what they are, and just leave the rest to thought.
CONTINUE READING BELOW
Recommended Videos
Thousandfold is here to create a community, and to encourage transparency between photographers. "We have a little seed here in Fotosemana Manila. And everyone is invited to make it grow into something good," Navarozza said. Thousandfold is a space where photographers can come for production assistance, workshops, slideshows, and soirees (not your high school soiree though).
So be your own autor and take photos of your messy hair, your "artsy" foodie meal, or maybe even that weird crack on the street that caught your attention. Do it for yourself, and don't give a damn what they think.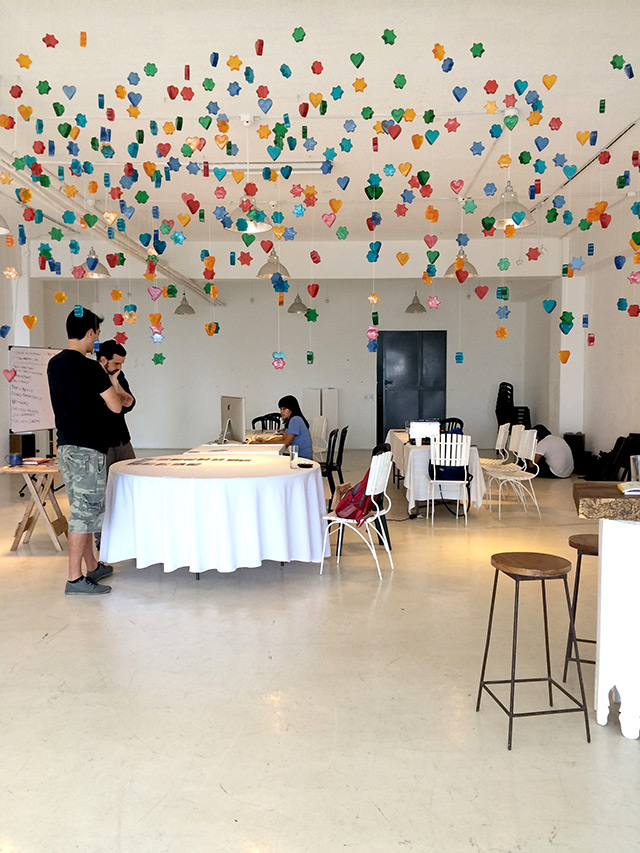 ADVERTISEMENT - CONTINUE READING BELOW
On Perspective
--Nicole Yu
In one of the masterclasses on photography, Combarro stressed that photography has to create a story. Like any artist, a photographer should have a clear vision and direction of what he or she wants to portray instead of just shooting aimlessly. Creating a series of photographs with a common thread (say, Wawi Navarozza's abandoned landscapes) is also vital to the artist's growth to keep creative juices flowing.
Student Mikko Luistro admitted that he's hoping to get a better understanding of photography as he usually just shoots random stills without a defined purpose. He says, "When I do photography I usually just click and click. Like I don't really have anything in mind. But Nicolas here is telling us that we have to start develop our process. That's what I'm realizing now."
Others on the otherhand just want to gain a fresh perspective. Photographer Gian Cruz told me, "It's more of a refresher. You know, seeing things from a different angle. It's also a great way to meet other photographers with different point of views as well."
ADVERTISEMENT - CONTINUE READING BELOW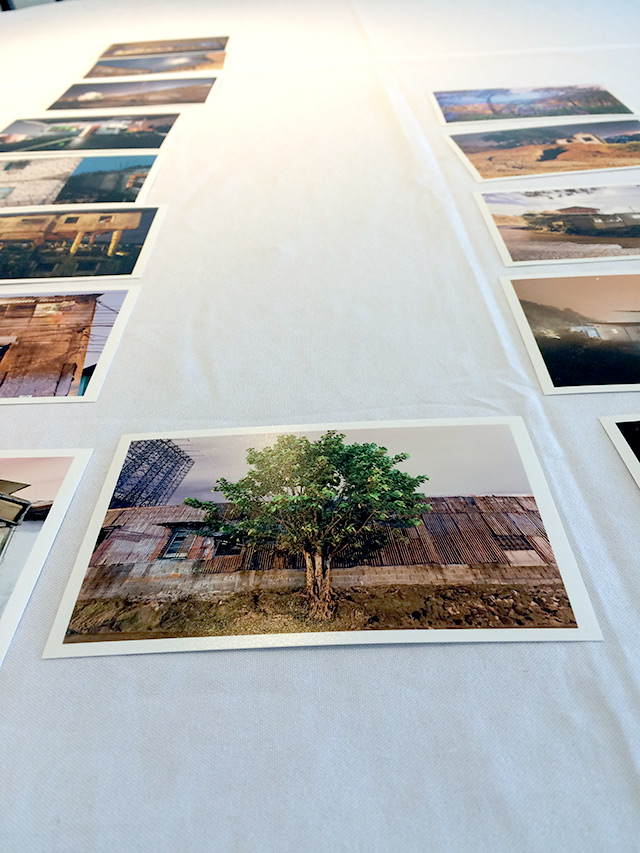 On Progress
---Maia Puyat
So, what exactly does all of this mean? What does the launch of Thousandfold in the Philippines and this overall movement hope to accomplish in the long run?
In a talk about the "The Rise of Spanish Photography," Cambarro presented a list of influential Spanish photographers and photography tomes that sparked the evolution of the Spanish photobook. From Ricardo Casas and his exploration of "neighborhood beauty," to Fosi Vegue and his snaps tackling the dark world of prostitution, each had a message to show, that inspired other photographers to create striking photobooks of their own.
ADVERTISEMENT - CONTINUE READING BELOW
Spanish photographer Oscar Monzon in his photobook Karma staged all his photographs in cars. His choice, however, rather than limiting his perspective, allowed him to show what is happening around him. His work focused on cars and how people are affected by them, like how they use it for transport and close ups on the passengers–one such image was a couple arguing in the front seats. This miniscule and seemingly limited view presented a larger social reality.
The power that these images have in presenting social problems in a subtle way, like small peeks and snaps of a corner in a train station, helps spread change before people know they're aware of it. That's what Fotosemana hopes to bring to the Philippines and Philippine photography–a big change in small glimpses.
Hey, Preview readers! Follow us on Facebook, Instagram, YouTube, Tiktok, and Twitter to stay up to speed on all things trendy and creative. We'll curate the most stylish feed for you!