After its debut in 1937, the Hermès scarf has not slowed down in popularity among the world's most sophisticated women. It has been seen on everyone from old Hollywood superstars (draped as headscarves as the wind blows from the outside of their top-down cars) to fictional characters such as Mia Thermopolis from The Princess Diaries. Remember that scene when the scarf was used as a training device to learn princess dining etiquette of sitting up straight? It's almost as iconic as the brand's Birkin bag, except the scarves are relatively more affordable and a lot more accessible.
Whether you plan to knot it around your neck, wear on top of your mask, or twirl around a Birkin, the Hermès scarf turns any ensemble into an image of sophistication. If you're planning on getting one, here's everything that you need to know:
What's the history behind the Hermes scarf?
In 1837, Thierry Hermès started his company in France. Originating as a workshop for equestrian needs, Hermès grew from making harnesses and saddles to leather goods and clothing.
ADVERTISEMENT - CONTINUE READING BELOW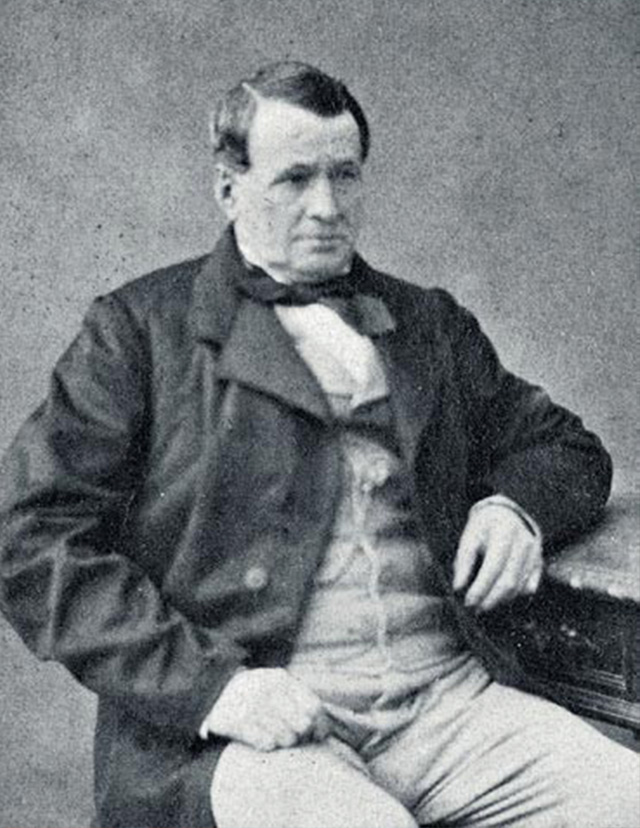 A good one hundred years after its founding, Hermès introduced the scarf. They called it carre, meaning square in French. The very first design was made by Robert Dumas, a member of the Hermès family. Since then, the company has produced thousands of silk scarves, all bearing the iconic colorful designs and luxurious quality.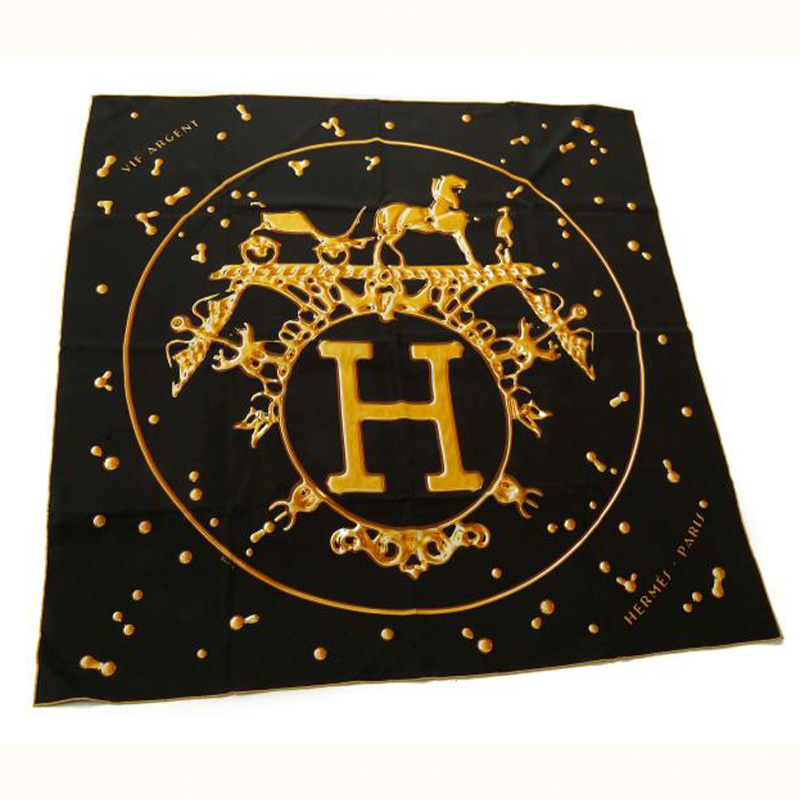 How is the Hermes scarf made?
Hermès is a brand known to honor tradition. Up until this day, the company rejects modern means of manufacturing silk scarves, even if it means keeping their production hours long. Artisans make each scarf by hand using silkscreen printing, hand-rolling, and hand-stitching to complete one piece.
ADVERTISEMENT - CONTINUE READING BELOW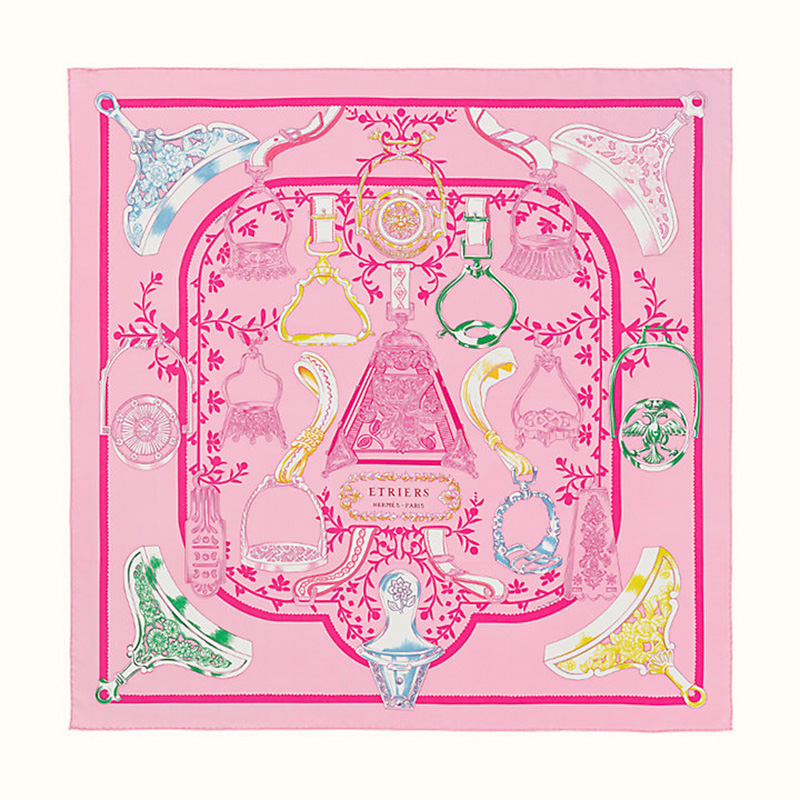 Silkscreen printing is an age-old process which involves placing the color of the design one by one . Mind you, this is quite the task because an Hermès scarf has an average of 27 colors. Hand-rolling and hand-stitching are the final steps to secure that the hems are finished impeccably!
ADVERTISEMENT - CONTINUE READING BELOW
With such traditional methods in practice, one Hermès scarf can take six months to produce.
Who makes it?
Hermès keeps their production line small, with a number of artisans working in their atelier in France. One has to undergo ten years of apprenticeship (No kidding!) to become a Hermès artisan; he or she has to go through hours of training to learn the traditional techniques Hermès uses to create their products.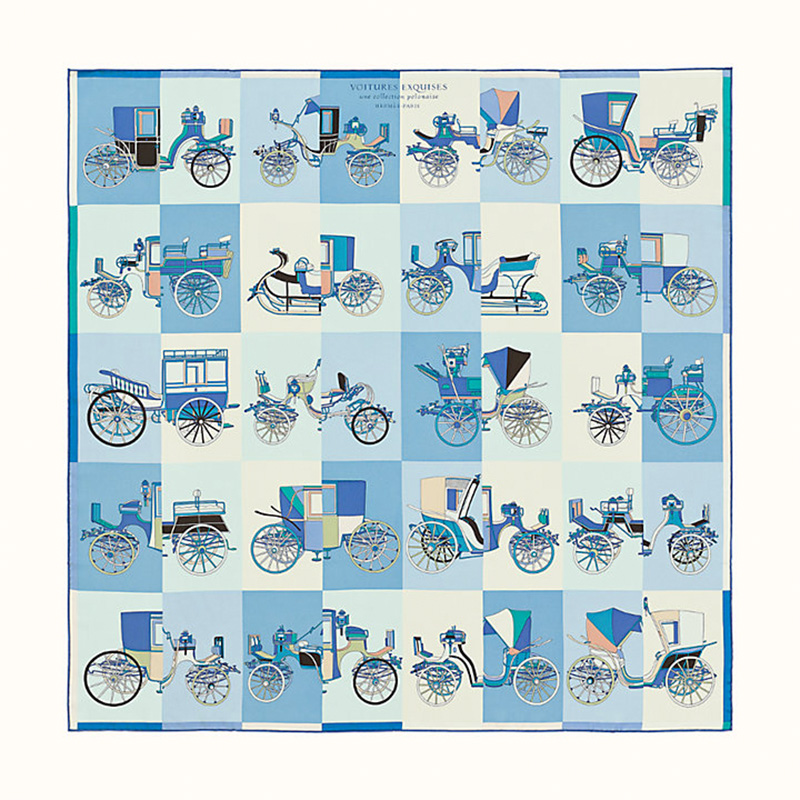 ADVERTISEMENT - CONTINUE READING BELOW
Who designs it?
Perhaps the most captivating feature of the Hermès scarves are the unique prints, which are always colorful and full of life. Hermès collaborates with numerous artists from all around the world to create their unique scarf designs. They often feature elements that borrow from equestrian, botanical, celestial, and mythological motifs. Although the designs are being constantly refreshed through the years, there still runs a common vein of playfulness, whimsy, and imaginativeness in every piece.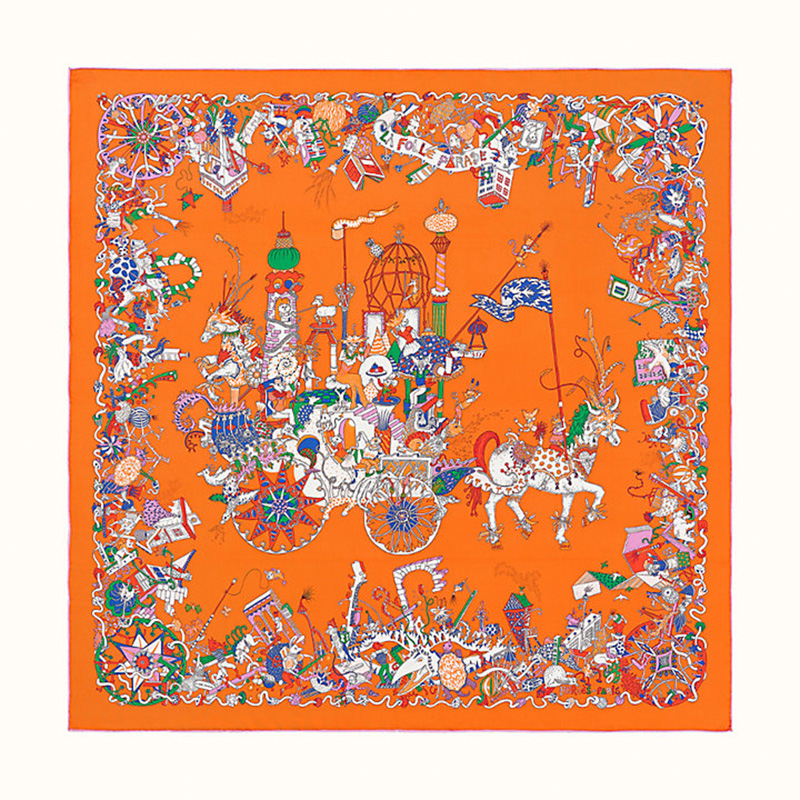 ADVERTISEMENT - CONTINUE READING BELOW
How much does it cost?
The Hermès scarf starts at upwards of 400 USD or approximately P19,352.
Why is it so expensive?
There are several key factors as to why the Hermès scarves cost a premium. Here's a short rundown:
1. Brand Reputation
There's no brand that is as synonymous to luxury as Hermès. When you purchase an Hermès product, rarely are you ever just buying a product; instead, you are buying an image of luxury, affluence, and sophistication. A piece from Hermès is often considered the status symbol.
2. Exclusivity
For a brand establish itself as one of luxury, they need to present a sense of exclusivity; and Hermès has this practice down to a T. They are known to have infamously long waiting list for their Hermès bags, keeping their clientele to a select elite. The prices of their products is simply a matter of keeping to their uncompromising exclusivity.
ADVERTISEMENT - CONTINUE READING BELOW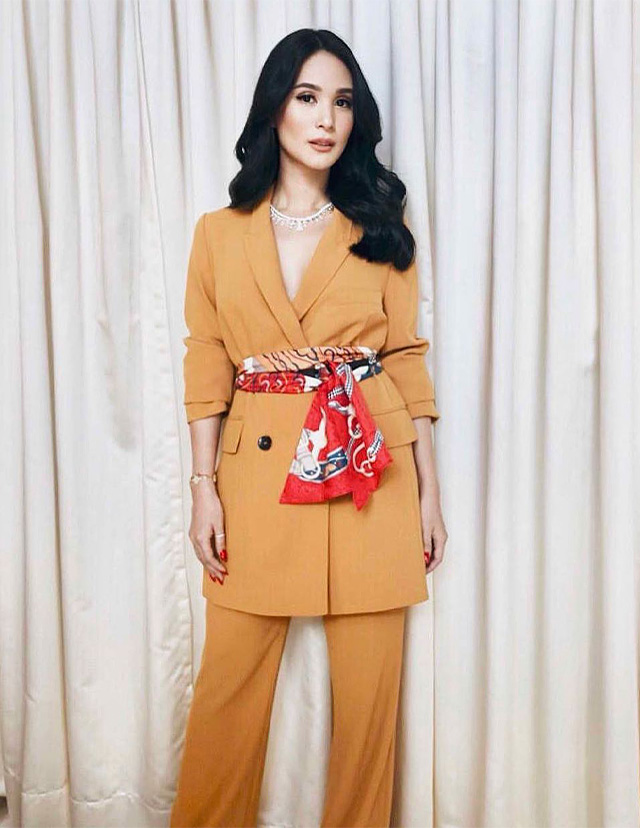 3. Time of Production
In a time of fast fashion, the hours it takes to create one Hermès scarf is unimaginable. After hours of silkscreen-printing, the scarf goes through hours of hand-rolling and sewing. With that much time put into the scarf, it feels like it deserves to be a masterpiece placed in a museum!
ADVERTISEMENT - CONTINUE READING BELOW
4. Quality of Materials
Hermès is known to work with only the finest quality of materials when it comes to their rare bags, but they also apply the same stringency with their selection of materials for the scarf. To create an Hermès scarf, the material is imported from Brazil.
What are the different kinds of Hermes scarf?
Hermès scarves come in 16" by 16," 36" by 36," and 55" by 55." There are endless ways to wear each one (from delicate bag accessories to framed art work), so you're sure to get a versatile piece no matter which size you decide on.
Related Stories from Preview.ph
Hey, Preview readers! Follow us on Facebook, Instagram, YouTube, Tiktok, and Twitter to stay up to speed on all things trendy and creative. We'll curate the most stylish feed for you!