You can spot a Dior Saddle bag from a mile away.
That's how iconic it is. Since its first runway debut around 20 years ago, the funky-shaped bag retains its it bag status as it continues to be slung and carried by today's hottest stars. But what is it exactly about this bag that make it a must-have in every fashion girl's closet? More importantly, why is it worth our hard-earned bucks?
What is a Dior Saddle bag?
The Dior Saddle bag is one of Dior's iconic bags and has become a must-have bag for girls all over the world. It features an "emblematic 'D'-stirrup magnetic clasp and saddle flap with the signature 'CD' structure on both sides of the handle, giving it an instantly modern feel," according to the brand website.
Why is it called a Saddle bag?
The bag owes its name to the equestrian saddle, and was said to be inspired by Helmut Newton's Saddle I which features a model on a bed wearing a saddle.
ADVERTISEMENT - CONTINUE READING BELOW
Who designed the Dior Saddle bag?
Designer John Galliano created the bag for his first collection as the brand's creative director. The bag first graced the Dior runway in 2000s and captured the designer's penchant for subversive fashion gimmicks. The bag is said to demonstrate equestrian classicism and the popular logomania fad. Others claim that the designer pulled inspo from the sultry photo by Helmut Newton that romanticizes the equestrian accessory.
CONTINUE READING BELOW
Recommended Videos
How did Maria Grazia Chiuri bring back the bag into the spotlight?
In 2018, designer Maria Grazia Chiuri reissued the bag. Dior, then, staged a massive, almost sudden Instagram blitzkrieg that involved the most popular fashion personalities all over the world posing with their gifted Saddles. Their clever marketing blitz proved to be effective in bringing up the intrigue and interest on the bag. Fashion search engine Lyst says that the web search for the bag shot up to 1000%, says Katy Lubin, communications director of the site.
ADVERTISEMENT - CONTINUE READING BELOW
How did the Saddle gain it-bag status?
The bag's popularity came in waves. John Galliano's freshest bag creation quickly appeared on TV, as Carrie Bradshaw's (Sex and the City) fave arm candy. A few years later, the bag hushed into oblivion until John designed a 12-piece Saddle line and dubbed the bag as a "classic." But by 2007, it bags were not as popular anymore and the interest on the Saddle bag continued to wane and completely disappeared from the runway. But as John would have it, the Saddle bag is a classic and would later come back in 2014. By then, John has already exited the House of Dior.
The bag regains its it-bag status when Beyoncé dusted off hers and was seen with the bag again. At the time, the Saddle bag was 14 years old, and in fashion years, it is already considered vintage. Since then, more stars followed suit until Maria Grazia Chuiri sat on the helm of Dior and made the storied bag's return official.
ADVERTISEMENT - CONTINUE READING BELOW
How can I customize a Dior Saddle bag?
1. Size
The Saddle bag comes in two sizes - the original and the mini. The fashion house has also released other pieces with the same silhouette that are more affordable.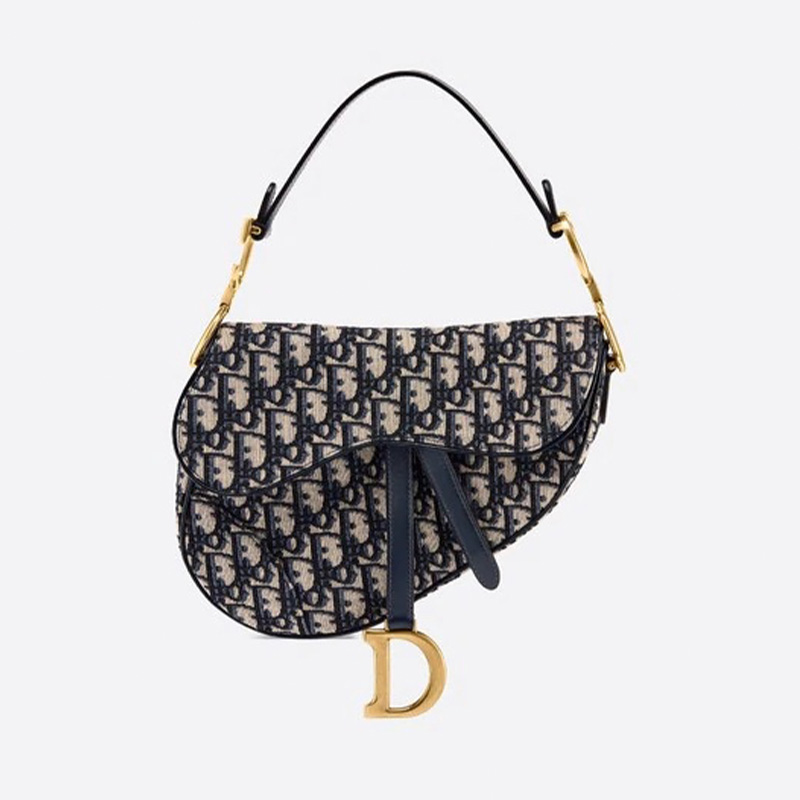 ADVERTISEMENT - CONTINUE READING BELOW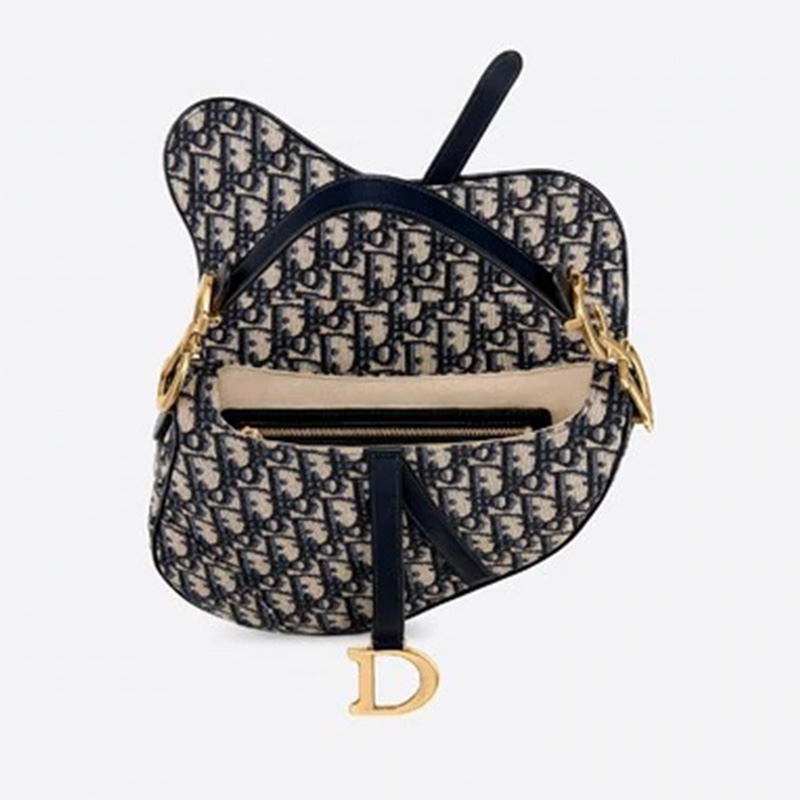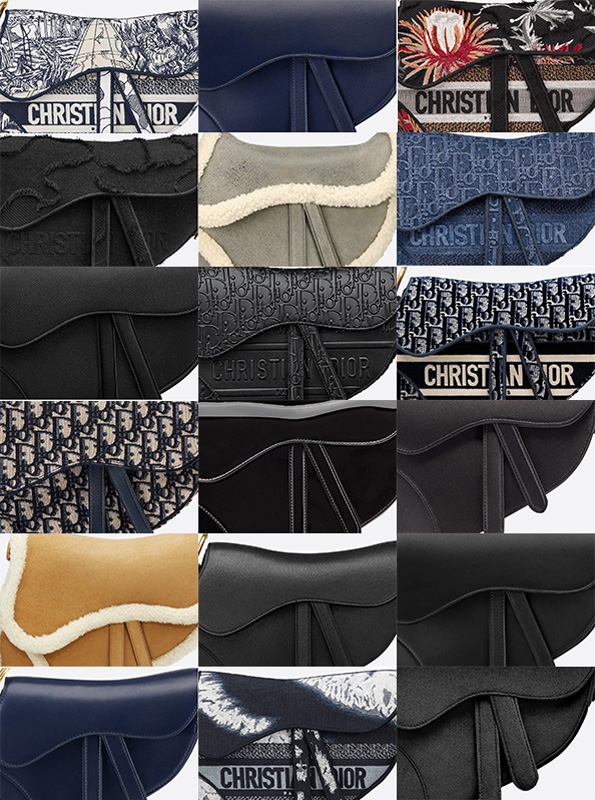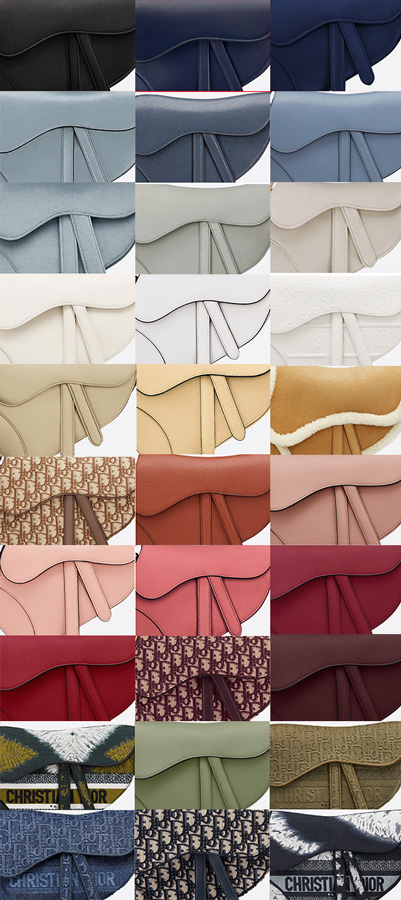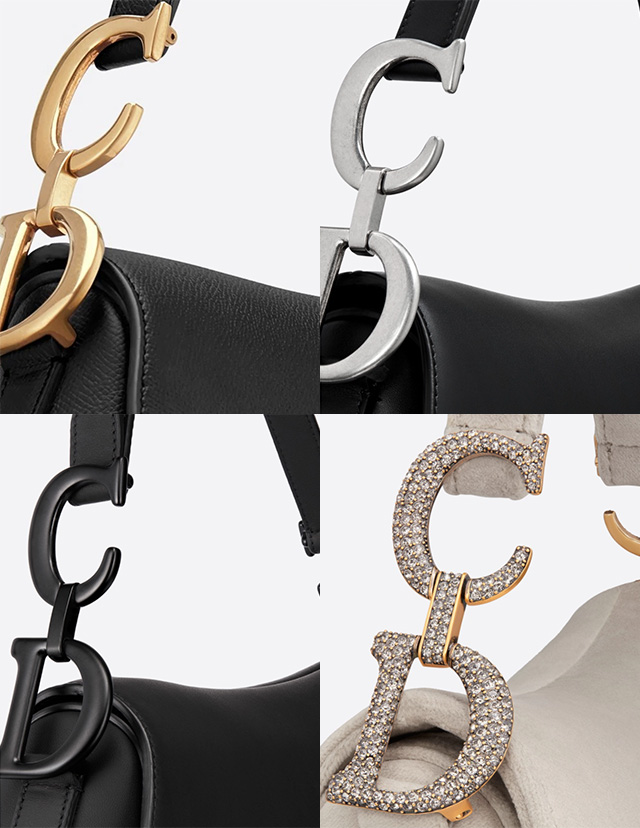 There are different colors, widths, lengths, and even embellishments to choose from! Keep in mind that the embellished straps are non-adjustable. The price of a shoulder strap starts at 1100 USD (approximately P53,317) and goes up to 1950 USD (approximately P94,517).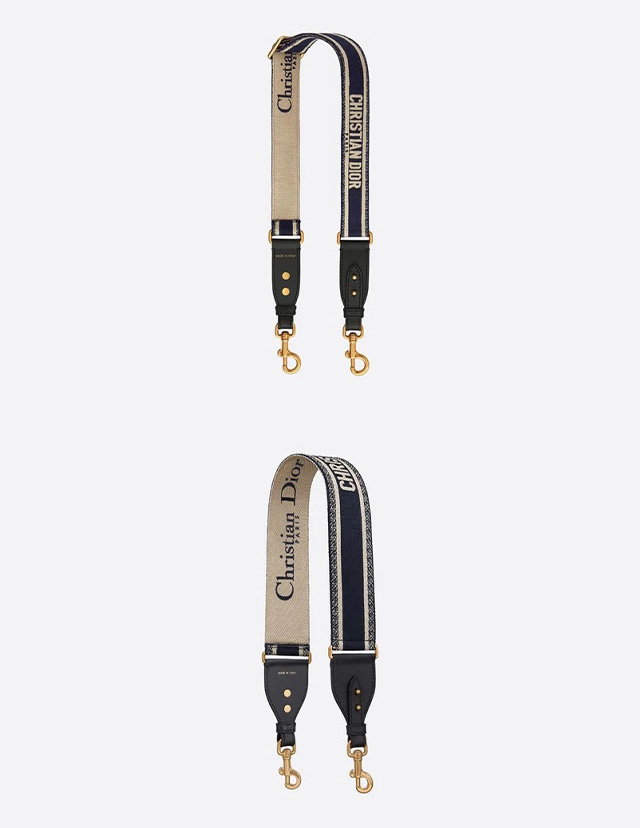 How much is a Dior Saddle bag in 2020?
The price of a brand new Saddle bag from Dior starts at 2700 USD (approximately P130,869) and goes up to 4100 USD (approximately P198,727), depending on the bag's make and customizations.
However keep in mind that, like Chanel and Louis Vuitton, Dior's iconic silhouettes will increase in price yearly. From 2450 USD (approximately P118,752), the Mini Saddle in Oblique Canvas went up to 2700 USD (approximately P130,869) in 2020—that's a whopping 10.2% increase from 2019!
Where to buy a Dior Saddle bag?
Dior offers the Saddle and almost all of its variants on their website, however it does not cater to all countries (like the Philippines). Although, there is a Dior branch in Solaire Resort & Casino in Parañaque City where you might be lucky enough to spot the Saddle of your dreams!
ADVERTISEMENT - CONTINUE READING BELOW
The best place to buy the Saddle or other Dior bags is abroad, specifically the United Kingdom, Europe, and the U.S.A.! You will be able to utilize VAT refunds and even find the specific bag you want that will not be available in other countries due to high demand. Another option is tohed the help of luxury personal shoppers on Instagram—they are most likely to know where to source your preferred Saddle bag!
What are the other kinds of Dior Saddle bag?
The Saddle bag is quite pricey and if you're not willing to splurge (yet!) or even thinking of expanding your collection, Dior offers other styles of the Saddle you can cop!
1. Saddle Belt Pouch
This pouch is fitted with a removable belt, so the pouch can be used as a clutch too!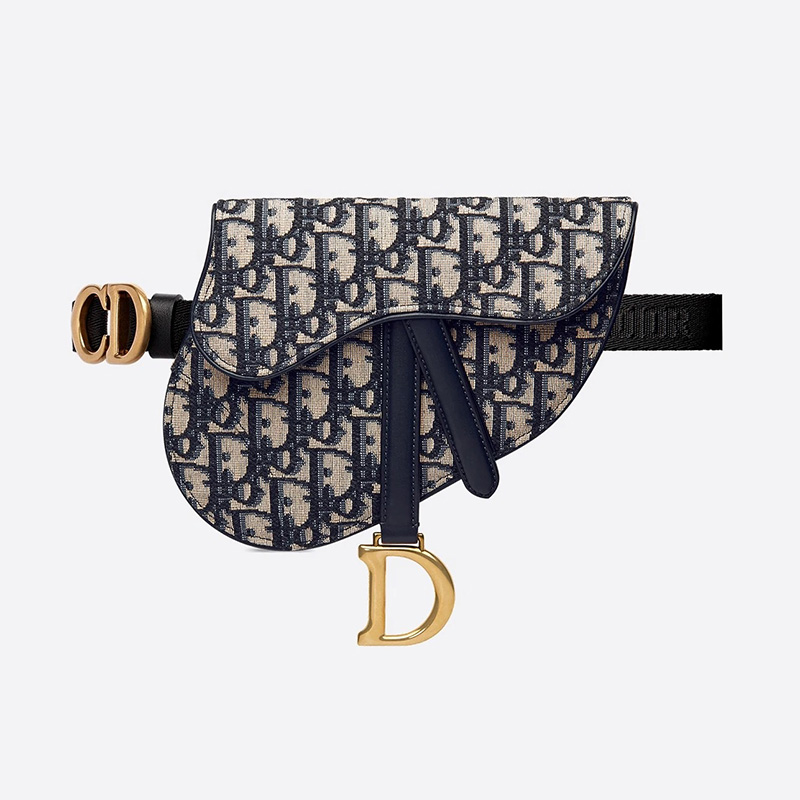 2. Saddle Flat Belt Pouch
This comes with a detachable "CD" belt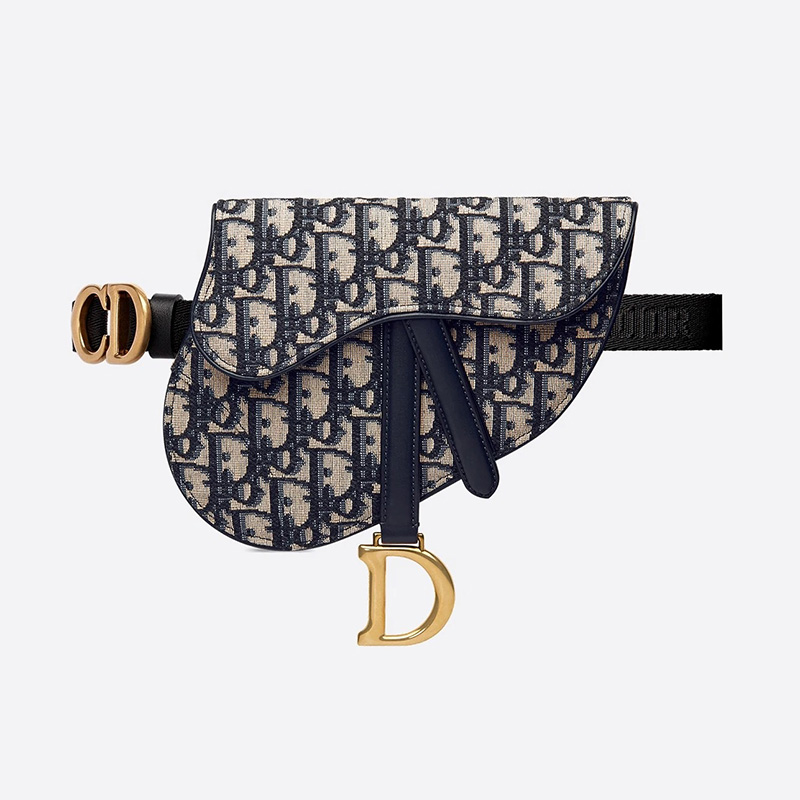 3. Saddle Flap Card Holder
It has a gusseted compartment, two card slots, and two patch pockets.
4. Saddle Wallet on Chain
It is fashioned with a removable chain, four card slots, one patch pocket, and one zipped pocket.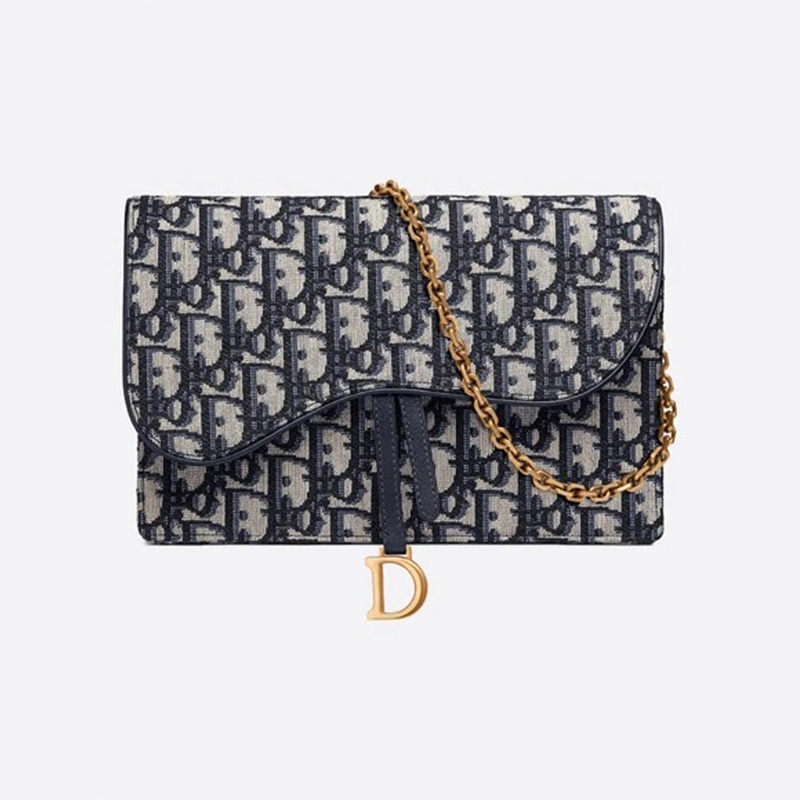 Related Stories from Preview.ph