UPDATED 12:47PM, 2/27/2015
Ever been on Tumblr? If yes then you ought to know that "yes" means "yes" and "no" also means "yes." Quite complicated, right? What isn't complicated, though, are the colors on this dress right here: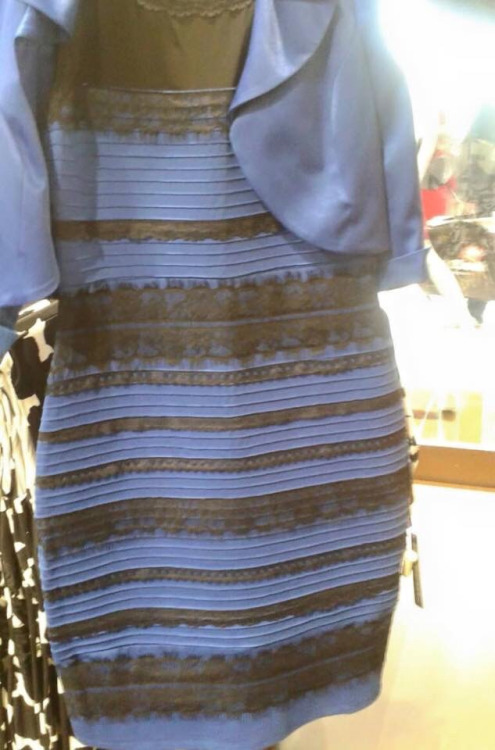 Everyone from Mindy Kailing to Taylor Swift are debating on whether this dress is blue and black or white and gold. TBH, we couldn't care less.
ADVERTISEMENT - CONTINUE READING BELOW
For those of you who just simply can't get over it, tech site Gizmodo explains that what you see probably has something to do with your color perception. Buzzfeed says, "It's about how your brain is interpreting the light coming into your eyes."
CONTINUE READING BELOW
Recommended Videos
But the more important question people should be asking: is it even is a pretty dress? Our answer: No. That bandage body-con paired with a hideous bolero is just so 2000-and-late!
Get back to us when you find a prettier dress.