Fashion loves the new. Pop culture thrives on a juicy story. These two primal desires often intersect and then cross-pollinate. So when Jaden Smith, progeny of Hollywood power couple Will Smith and Jada Pinkett Smith, rocked a skirt in a Louis Vuitton womenswear ad, it was hailed as a cultural milestone, and admittedly, made for a striking image. When Justin Bieber sported an embroidered dragon Balmain jacket (with real gold thread) on the Met Ball red carpet and when Harry Styles wore florals by Gucci (not even during spring; groundbreaking, as Miranda Priestley herself might quip), these were seen as paradigm shifts. Taking the idea a step further, that masculine and feminine clothing should no longer even have distinctions, Zara launched a completely genderless line.
Related Stories from Preview.ph
But is the use of clothing to take on a gender marker just a modern cultural statement?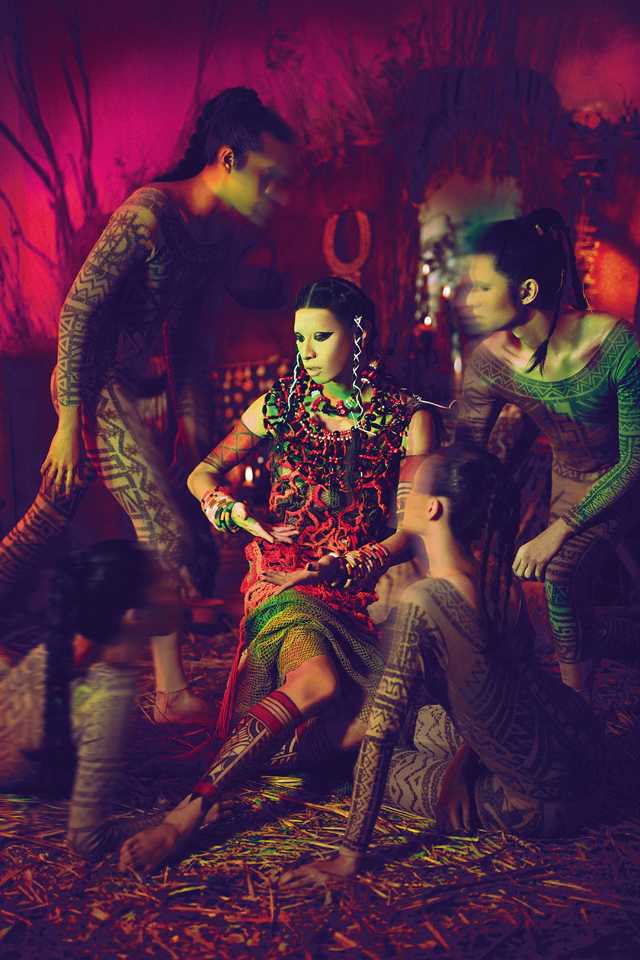 ADVERTISEMENT - CONTINUE READING BELOW
THE STORYTELLER
The babaylan memorized and retold the songs, old poems, stories and beliefs that bound the tribespeople together.
Not on these shores. Before the Spaniards came to the Philippines, we already had complex social structures and trading traditions. The babaylan was the precolonial female power figure, but males who longed to take on her duties were not denied the chance. As long as they dressed and lived as females, they were accepted as babaylan.
In a full-circle moment worthy of the divine Miss Oprah herself, when we were in the midst of a brainstorming/briefing for this story, I suddenly remembered that the first time I actually encountered the word babaylan was when I was still editing Preview back in the '90s. Our back page used to be a section called A Page of Her Own, a nod to the Virginia Woolf classic A Room of One's Own, and every month, we featured an essay that tackled the complexities and conundrums of being a woman. For the February 1998 issue, feminist, writer and activist Marra PL. Lanot declared: "The future Filipina will be what she truly is: babaylan, priestess, diyosa, bruha, witch. Whatever happens, she will not pull out from life."
CONTINUE READING BELOW
Recommended Videos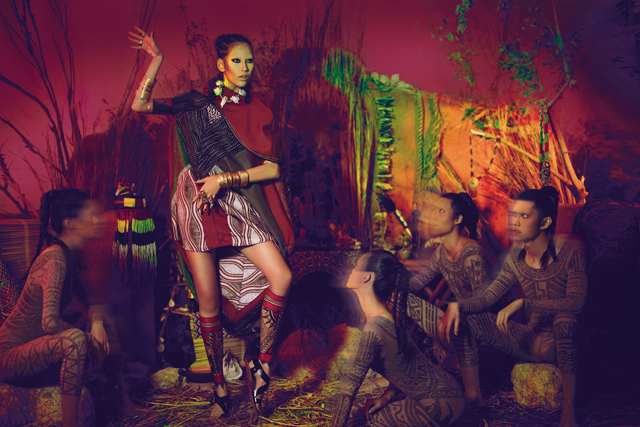 THE PRIESTESS
An important component of Filipino precolonial religion was dance, and women were seen as more graceful, and so the role of priestess was a pillar of communal worship, as embodied by the babaylan.
Time to backtrack: What exactly was the role of the babaylan in our precolonial societies? The historian Zeus Salazar enumerated: "The babaylan was the central personality in ancient Philippine society; the spiritual and political leader; a proto-scientist who was the vanguard and bearer of knowledge in the fields of culture, religion and medicine who took care of the religious ritual and mythology of the barangay; and an administrator who also assisted the datu, the political leader in running the barangay's political and economic affairs." As the late, lamented (gay icon) Whitney Houston sang, she was every woman, it was all in her.
ADVERTISEMENT - CONTINUE READING BELOW
Though babaylan can literally be translated as "only a woman," it was no wonder that even males aspired to the role of babaylan, and would take this multifaceted and powerful figure as their "peg for life" or #lifegoal. As the esteemed essayist, gender studies professor and Ladlad party list group founding member J. Neil Garcia narrated in a paper called Nativism or Universalism, "Local men dressed up as and acting like women were called, among others, bayouguin, bayok, agi-ngin, agog, bido and binabae. The Spanish thought them remarkable not only because they effectively transitioned from male to female, but also because as spiritual intermediaries, they were revered figures of authority." But politically, socially and economically, this center could not hold.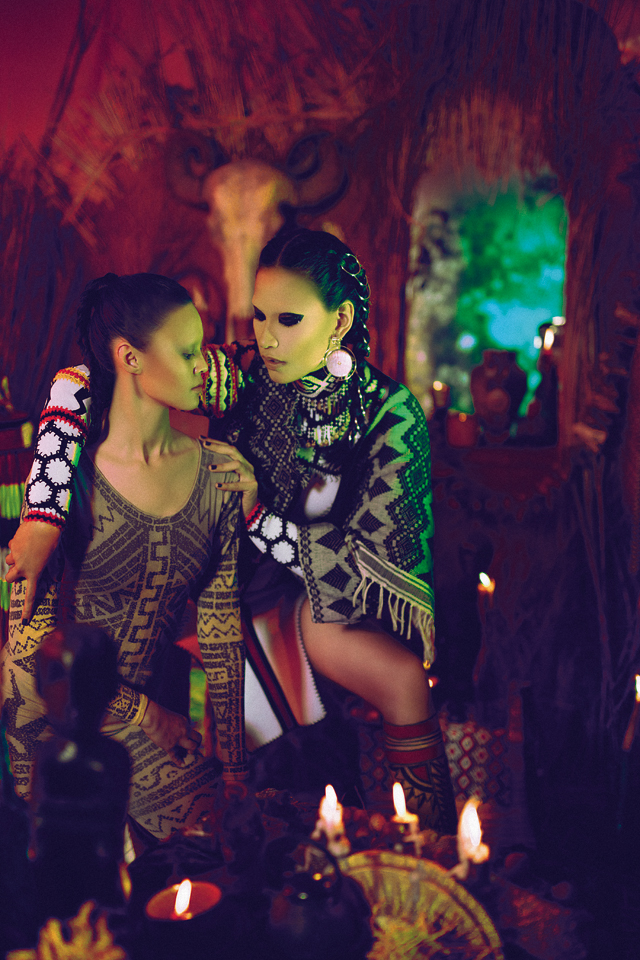 ADVERTISEMENT - CONTINUE READING BELOW
THE TEACHER
As the keeper of ancient lore and knowledge, the babaylan had the responsibility of passing on tribal secrets to the next generation.
Indigenous Sikolohiyang Pilipino, commonly shortened to SP, cites kapwa, or seeing the self in others, as a pillar of the kalooban, or inner life of Filipinos. We embrace all genders because we don't see their otherness but our universal humanity.
No amount of colonialism can ever completely eradicate our roots as people. The act of cross-dressing and even of taking on an entirely new gender identity is embedded too deeply in our collective psyche. We may have taken on the external trappings of our colonizers, but, like a hardy wild grass that seeps through concrete, we maintain traces of our tribal lineage. And its imprint on our national soul can most easily be discerned in our pop culture.
More about the Babaylan inside our June issue here.
Photographed by Melson Bolongaita
Styled by Andre Chang
Produced by Hannah Lazatin
Makeup by Brigz Aricheta
Hair by Mark Familara for Kiehl's Stylist Series (Bruce, Christine and Patrick) and Mong Amado (Anna, Daryl and Kim)
Body paint by Sari Campos, Julius Cabanisas, Maws Diaz, Pamm Merrera, Lei Ponce and Jinky Ureta for Make Up For Ever
ADVERTISEMENT - CONTINUE READING BELOW
Production design by Rooster Production Design
Nails by Beth Buñon of Dashing Diva. Models: Anna Buquid of PMAP; Kim Bunanig, Christine Ilumin, Daryl Reynes and Patrick Villalobos of Yeoh Models; and Bruce Venida of IM Agency
Photographer's assistants: Christopher Gideo Estella and Iko Salas
Shoot assistants: Teresita Gabat and April Lozada
Special thanks to Blackpencil Manila, Kat Limchoc, Reu Fermin and the Carl Jung Circle Center
Related Stories from Preview.ph



Hey, Preview readers! Follow us on Facebook, Instagram, YouTube, Tiktok, and Twitter to stay up to speed on all things trendy and creative. We'll curate the most stylish feed for you!