At one point or another, we've all struggled to put together an outfit in which we won't look like a paperbag. So when you think about it, falling in love with the trend now is a little ironic. It just goes to show how well we were schooled by the Spring 2016 runways of Public School and Tome, followed by Stella Mccartney who took the style direction up a notch with its modern take on the trend. Well, we're already in love with wide-leg trousers and high-waisted clothing anyway, so it doesn't make this much of a stretch.
Here are some of our favorite ways to wear it:
1. Suit up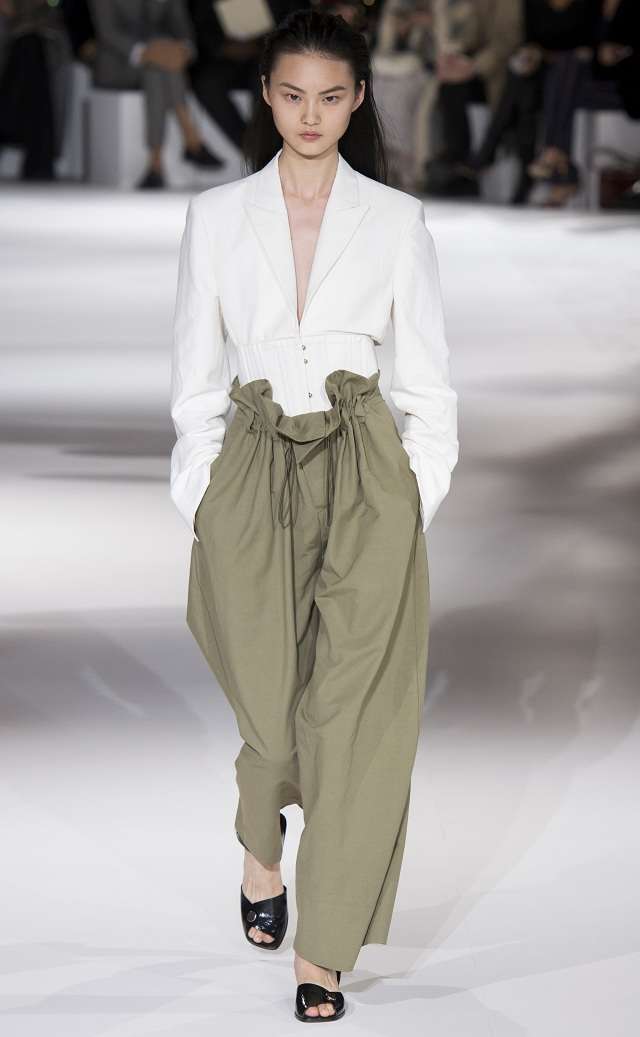 IMAGE Yannis Vlamos of Indigital via Vogue
Stella Mccartney Spring/Summer 2017
Take the paper bag bottom out of the supermarket by suiting it up for work. If your suit jackets are on the loose side, cinch your waist with a corset before donning the baggy pants.
2. The Sleepyhead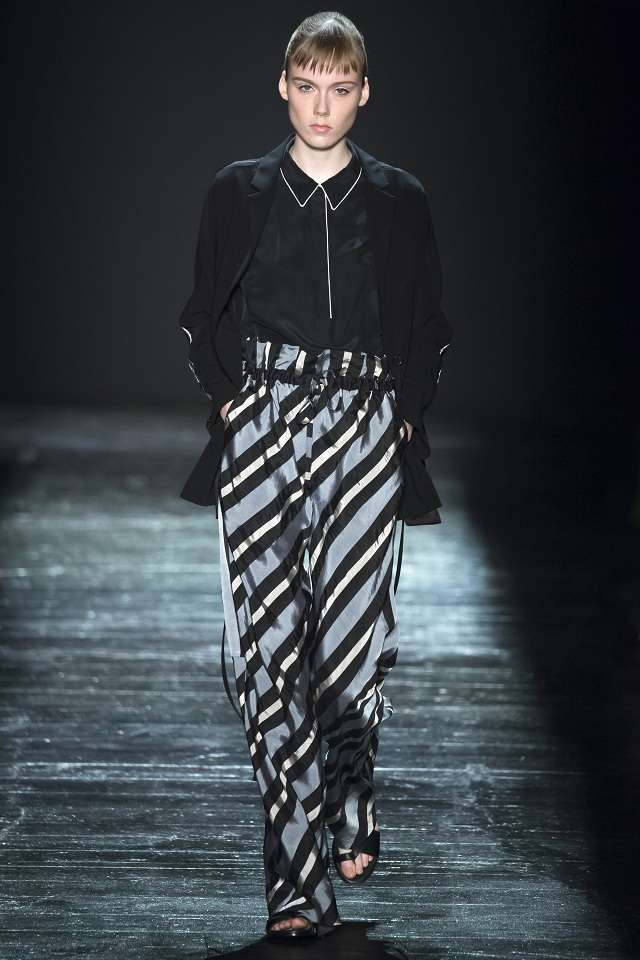 ADVERTISEMENT - CONTINUE READING BELOW
IMAGE Yannis Vlamos for Indigital via Vogue
Public School Spring/Summer 2016
Your silk pajama tops will complement the baggy silhouette of this bottom perfectly. Its obvious advantage though is the cinched waist, which will hug your figure and prep you for a day out than a night in. For footwear, opt for everything but sandals if you're aiming to wear this look in the office.
3. Security check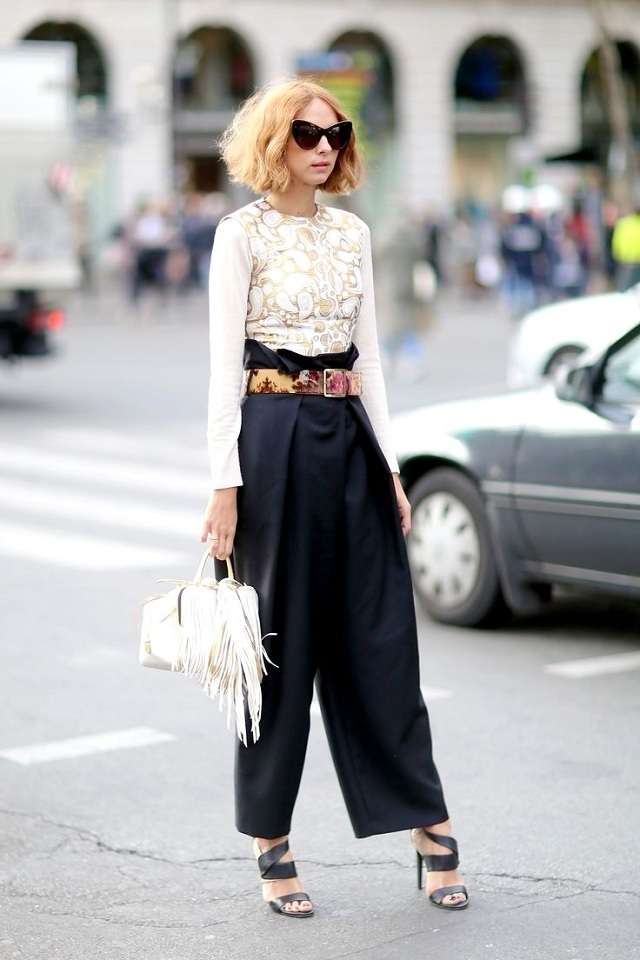 IMAGE Jessie Bush of We the People
If you don't feel secure with just a bow holding your pants together, maybe opting for a belt would be a better option. But while you're at it, choose a waist-cincher in a playful pattern to add dimension to your outfit.
4. Easy breezy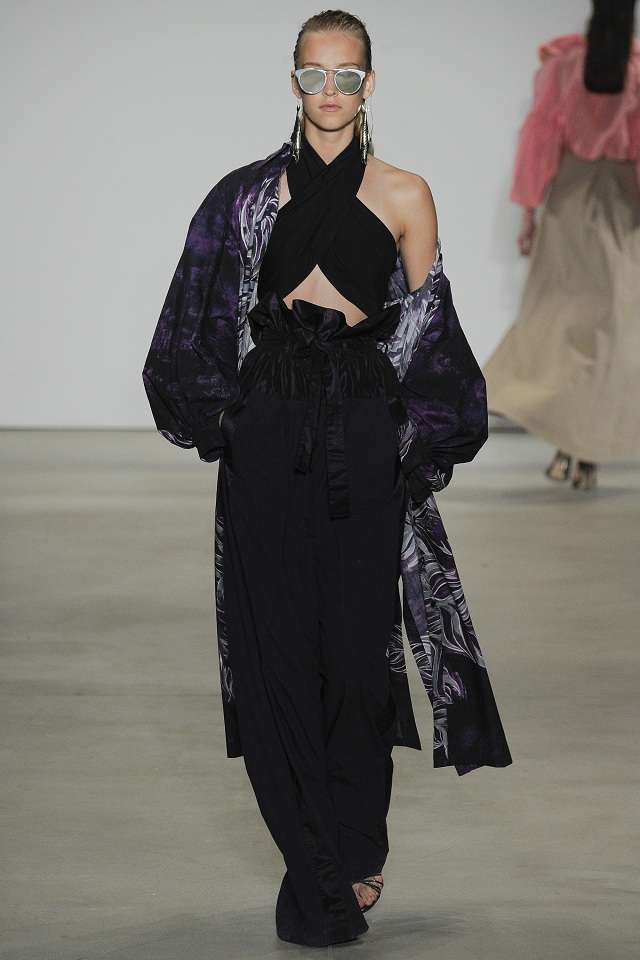 ADVERTISEMENT - CONTINUE READING BELOW
IMAGE Yannis Vlamos for Indigital via Vogue
Tome Spring/Summer 2016
Broaden your crop tops' horizons with a little drama that's still easy to wear. In this case, choose wide-leg paper bag trousers to suit up your lower half and then add some statement earrings to beckon a touch of playfulness.
5. Show some skin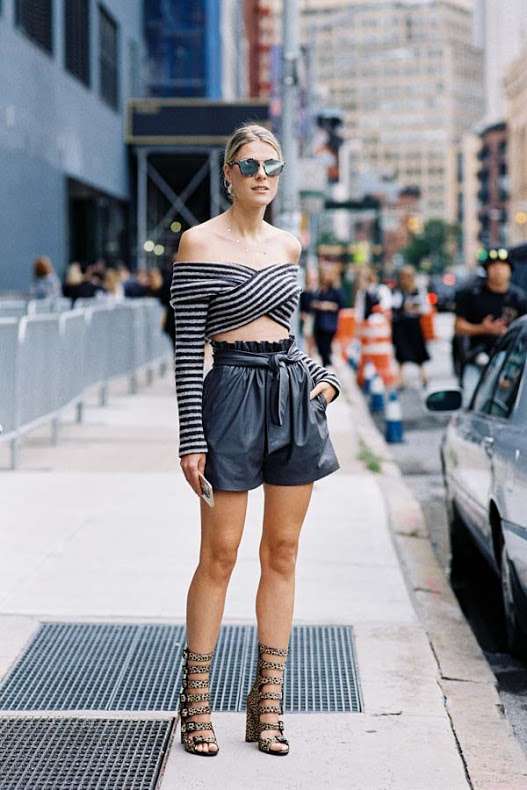 IMAGE vanessajackman.blogspot.com
For the summer, switch out your denim cutoffs for high-waisted paper bag shorts to look extra polished while wearing midriff-baring pieces. Faux leather makes for a good choice for casual elegance!