Portfolios are crucial and in this digital day and age, having it online means being more recognizable and searchable. We put the spotlight on five nominees with the best online presence when it comes to their online portfolios. We feature design collective, a multimedia duo, and of course, photographers.
Get to know more about Everywhere We Shoot, Shaira Luna, Sandro Paredes, Thursday Room, and Bjorn Manila.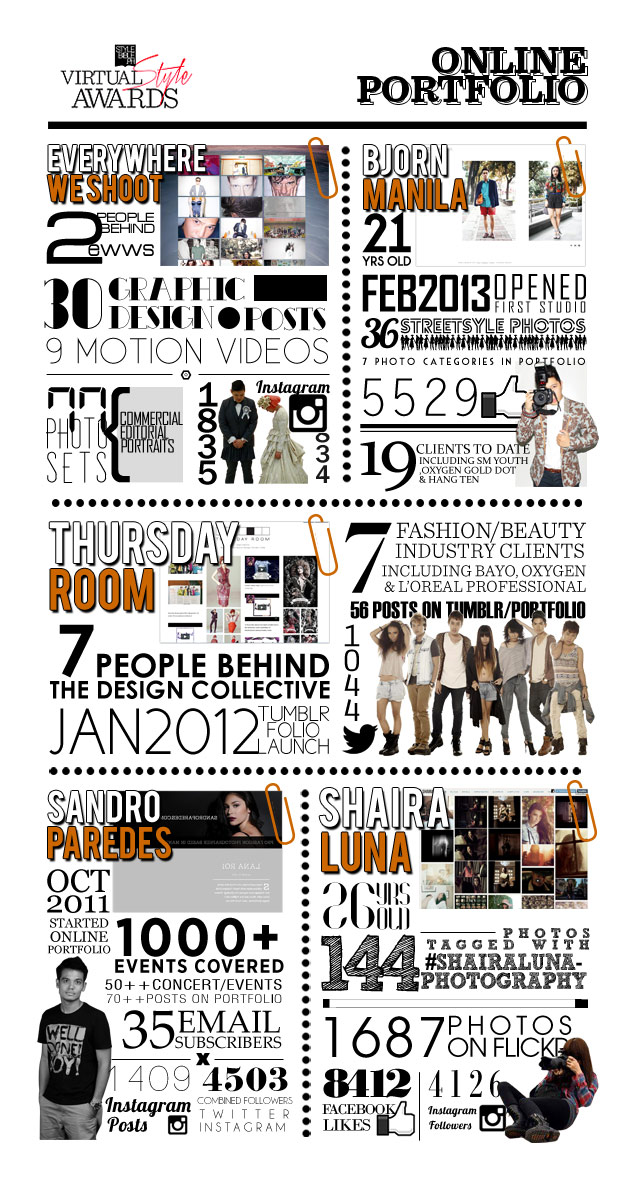 ADVERTISEMENT - CONTINUE READING BELOW
Let us know who you think is worthy! VOTE here!