Vogue – the famous American glossy that has stood firm through the course of its 121 years in print. Apart from its numerous covers that range from illustrated figures to models and reality stars (yes, were looking at you, Kim Kardashian), it has also hatched two documentaries and a major Hollywood film to cement its status as the "bible" of fashion.
Happy birthday, Anna!
Sitting in her corner office at the Condé Nast building is Anna Wintour who has been at the helm of the magazine since 1988. Anna is the seventh editor-in-chief and has become an icon herself. Even infamous reality stars (yes, Kim, we're still talking about you) have tried to cop her signature bob for their Halloween costumes. But today, Anna gets all the treats and zero tricks as she celebrates her 65th birthday. In celebration of that, we give you the numbers that make Vogue the well-oiled machine that it is. From Anna's clothing allowance to the number of animals that has appeared on fashion spreads, here's a look at Vogue by the numbers.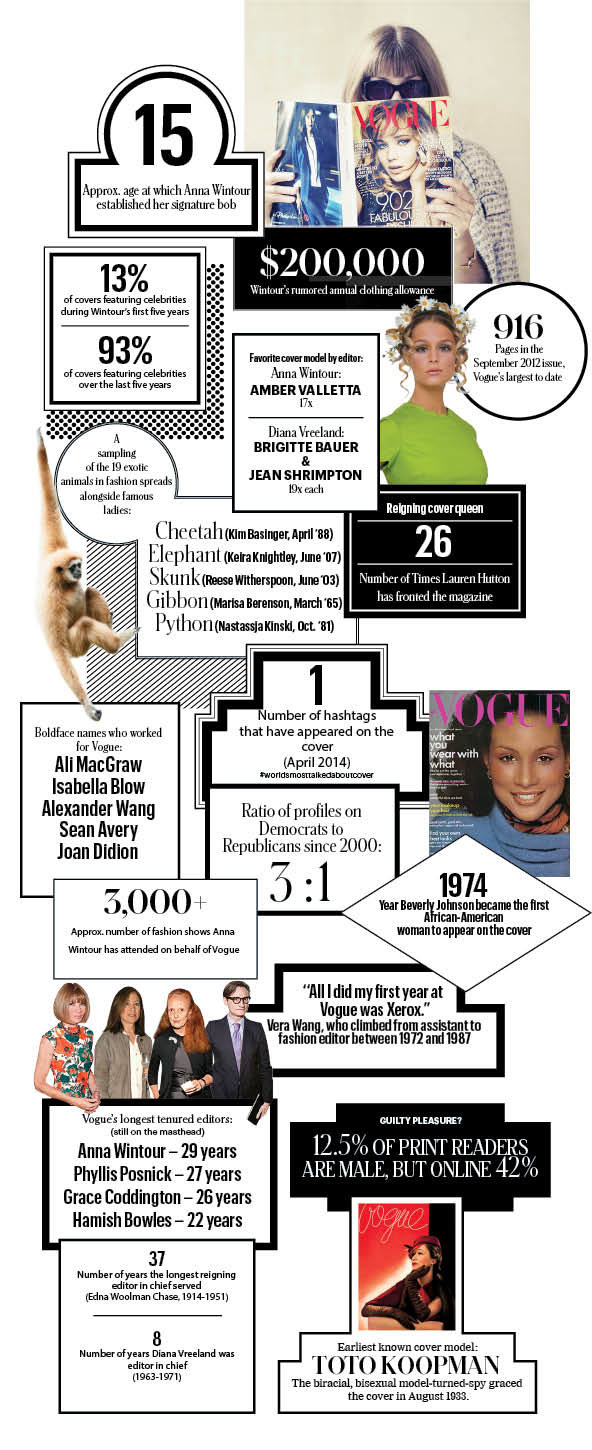 ADVERTISEMENT - CONTINUE READING BELOW
Infographic from Nytimes.com, Gif from Judgementalanna.tumblr.com