Aside from giving recognition to those supplying us with some aural goodness to face our daily grind, the MTV Video Music Awards is also known for throwing smashing musical performances. This year was no different as the best of the best serenaded us with their newest hits in rare collabs that can only be seen on the annual show. As always, we use our eyes and not our ears to decipher the winners when it came to style. While these people in our opinion rocked the red carpet, the stage was a different story. Not including Adam Levine's LA Lakers jersey, see if these lady powerhouses brought the house down.
BARELY THERE BOTTOMS FROM JESSIE J, ARIANA GRANDE, AND NICKI MINAJ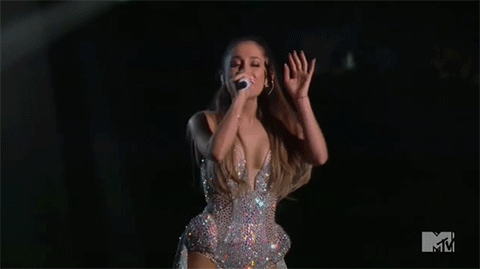 Ariana Grande kicked off the show with her hit single Break Free in a studded bodysuit with an equally sparkling and matching knee-high boots. Channeling Beyoncé? We can't blame the kid for trying.
ADVERTISEMENT - CONTINUE READING BELOW
Singing her hit single Anaconda, which is now considered to be the most watched music video in the span of 24 hours on Vevo, Nicki Minaj (t)werked it alright. Her ivy-green, sequined two-piece paved way for what was, according to her, her most suggestive performance yet.
ADVERTISEMENT - CONTINUE READING BELOW
Recommended Videos
Jessie J came out last, opening the diva trio's catchy single Bang Bang. From Jessie J's mini pencil dress with waist high splits, Ariana's striped bodysuit, and Nicki's peek-a-boo (malfunctioned) LBD, these ladies were all about exposing their gams.
SPIDER WOMEN
From the divas came out bad ass chicks Rita Ora and Iggy Azalea who wore matching outfits while performing Black Widow. Who knew spider webs and rhinestones could look so good together?
ADVERTISEMENT - CONTINUE READING BELOW
T-SWIZZLE'S SHAKE SHAKE FRINGE
What comes close to our favorite shake shake fries? Taylor Swift shaking her heart out at the first live performance of her new hit Shake It Off, of course. Not everyone can dance, and yes, haters are gonna hate. Though Taylor knows she can't dance like Beyoncé, she did it like nobody's watching. Her shimmering fringe was the perfect attire for such a fun and carefree song.
ADVERTISEMENT - CONTINUE READING BELOW
WHITE ON BLACK
Nicki Minaj came out for another round of derriere bumping, and this time Usher noticed. With everyone dressed in all-white ensembles for his new song She Came To Give It To You, we feel like it was the perfect mid-show palate cleanser.
BOW DOWN TO THE QUEEN
ADVERTISEMENT - CONTINUE READING BELOW
If you haven't heard, Beyoncé, the ultimate diva, closed the show with what seemed like a 20-minute(!) performance of songs from her latest album.
There was hip shaking, hair flipping...
ADVERTISEMENT - CONTINUE READING BELOW
and a whole lot of grooving, which was exactly the type of steamy we like!
Wearing a dazzling Tom Ford bejeweled mosaic bodysuit, Beyoncé showed everyone how you end a night with a bang. Well, if we're being honest, she's never really one to give a mediocre performance anyway, so if you haven't seen the performance yet, check out the video below:
ADVERTISEMENT - CONTINUE READING BELOW
Get More: 2014 VMA, Artists.MTV, Beyonce, MTV VMA Video Vanguard (Medley), Music, More Music Videos
GIFs from giphy.com
Hey, Preview readers! Follow us on Facebook, Instagram, YouTube, Tiktok, and Twitter to stay up to speed on all things trendy and creative. We'll curate the most stylish feed for you!