Whoever said that marriage marks the end of life as we know it (youth-and-beauty-wise), is obviously a bitter being. If you still haven't heard, Maroon 5's dreamy vocalist / The Voice mentor, Adam Levine, and his fiancée Behati Prinsloo, tied the knot just this weekend and they looked as gorgeous as ever. The truth is, people who are in love are often noticed for being blooming because of the simple fact that they are happy. If you still don't agree, well then you might want to scroll down to see a list of strong, iconic, and incredibly smokin' women who have turned into wives, moms, and homemakers right before our very eyes—without losing their supermodel status! Of course, it doesn't hurt that they also chose their mates well. Could these women be our life pegs? Why not!
Behati Prinsloo and Adam Levine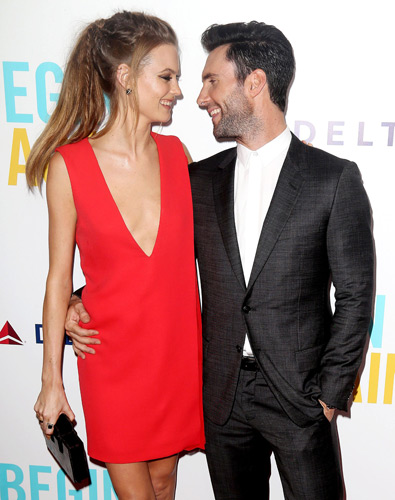 ADVERTISEMENT - CONTINUE READING BELOW
The It couple, Adam and Behati, broke hearts all over the world with the news that they are officially off the market. The hot pair got hitched just this weekend and we're all still waiting for the photos from the Mexico wedding and of course, her Marchesa gown.
Lindsay Ellingson and Sean Clayton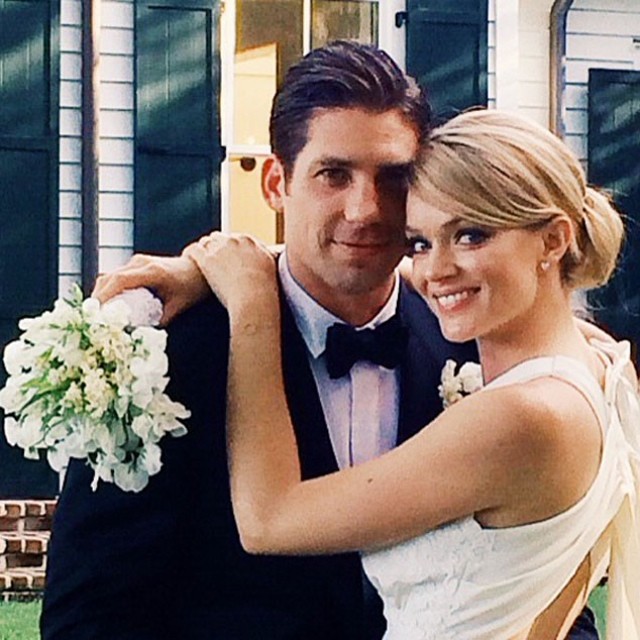 Behati is not the only July angel bride. Just a few days before the more popular couple tied the knot, blonde angel, Lindsay Ellingson and his medical sales rep fiancé for seven months, Sean Clayton, said their vows in front of 85 guests in South Carolina.
Miranda Kerr and Orlando Bloom
ADVERTISEMENT - CONTINUE READING BELOW
Okay, so this couple is no longer together and technically, she's no longer an angel, but hey, we're still hoping they would get back together and she's still one of the all-time faves! Cute little Flynn needs both his perfect parents back together so we do hope to see a reconciliation.
Heidi Klum and Seal
ADVERTISEMENT - CONTINUE READING BELOW
We've seen them both on the Victoria's Secret runway a couple of times—him serenading her as she struts down the catwalk both looking into each other's eyes with all the love in the world—but alas, maybe all good things must come to an end indeed. They already have three kids (and we've seen Heidi get her body back in time for the annual show every single time!) but sometimes things just don't work the way we want them to. At least she still has her kids and her svelte figure!
Gisele Bundchen and Tom Brady
ADVERTISEMENT - CONTINUE READING BELOW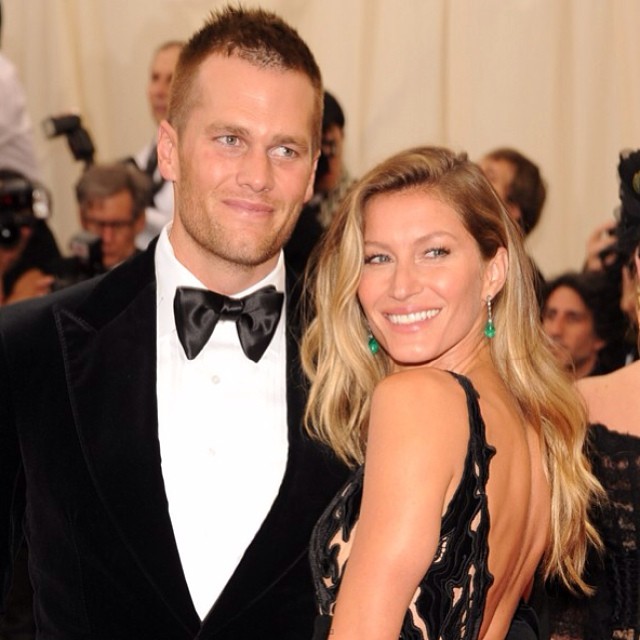 This year, the Brazilian model and the football quarterback celebrate their fifth wedding anniversary! They now have two kids and are obviously, happily married. See! True love exists!
Adriana Lima and Marko Jaric
ADVERTISEMENT - CONTINUE READING BELOW
Just this May, the super angel called her five-year relationship with the former NBA player quits. They have two lovely daughters and Adriana still holds the title for being the longest-serving Victoria's Secret angel (she's been walking since 1999!). Beat that!
Doutzen Kroes and Sunnery James
The athletic angel, Doutzen, married DJ Sunnery James back in 2010 and they are still happy and very much in love. They are actually expecting their second child soon! No doubt, Doutzen will have her body ready for this year's annual show, which we hear will take place in London!
Lily Aldridge and Caleb Followill
ADVERTISEMENT - CONTINUE READING BELOW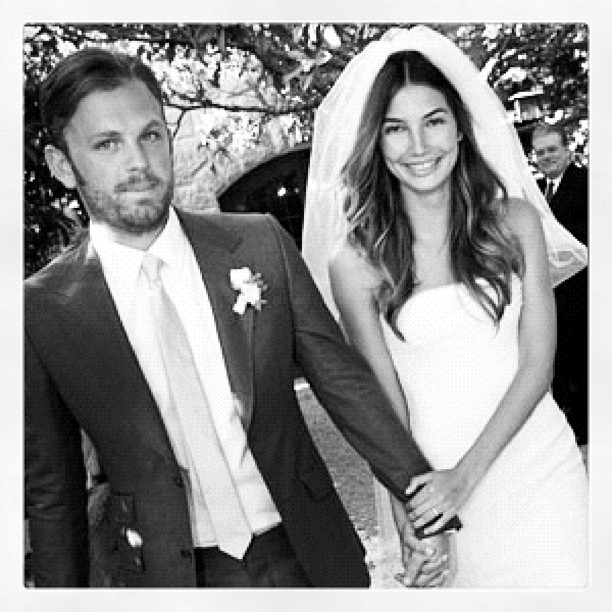 Lily is known as the rock angel mainly because her husband, Caleb, is the lead of Kings of Leon. They met in Coachella back in 2007 and have been inseparable ever since.
Alessandra Ambrosio and Jamie Mazur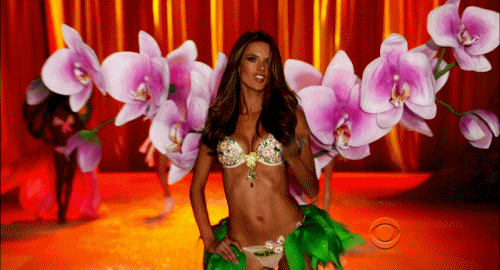 ADVERTISEMENT - CONTINUE READING BELOW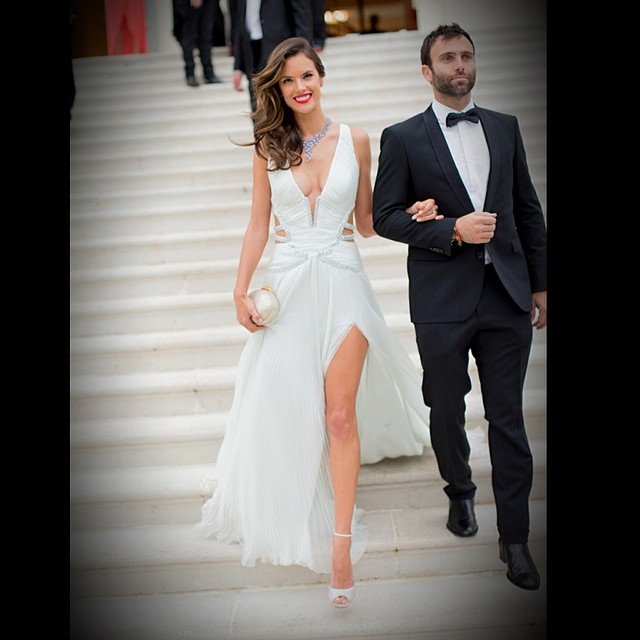 Who says engagements have a deadline? Everyone's favorite angel and her millionaire businessman fiancé, Jamie, have been engaged since 2008(!). They now have two kids and are still going strong, we just hope to hear the wedding bells soon.
Hilary Rhoda and Sean Avery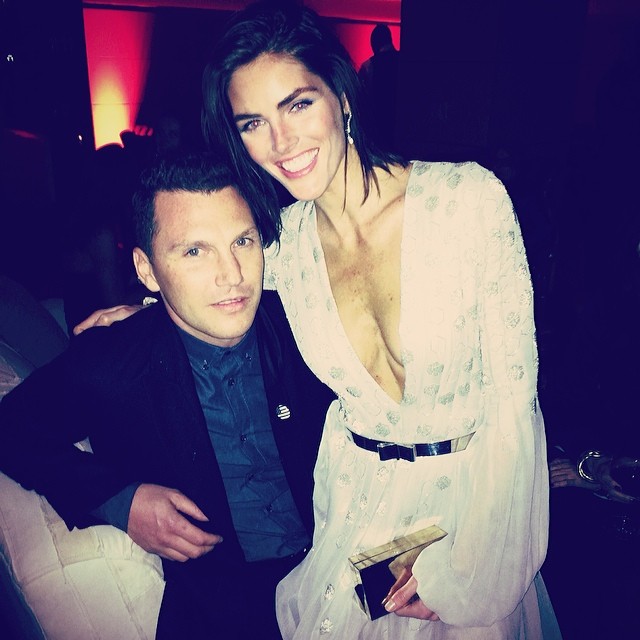 ADVERTISEMENT - CONTINUE READING BELOW
What is it with angels and athletes? Is it because they perfectly complement each other physically? Maybe, but all we know is that the former NHL star is madly in love with this angel and that he doesn't want her in a white dress on their wedding day. Now that's new.
Gifs from giphy.com, photos from rex features and the Instagram accounts of @alessandraambrosio @hilaryhrhoda @doutzen @giseleofficial @calebfollowill @lindsellingson @markojaricfan, Twitter account of Heidi Klum.