Posh Spice reveals a photo of the the dress she wore to her first date with David Beckham on Twitter. Quite sentimental, huh? The piece was a short suede dress that has a buckled belt attached around the hips. The same piece, apparently, had been worn by the former Victoria Adams in one of the Spice Girls' Spice World promo posters. How's that for a first date outfit?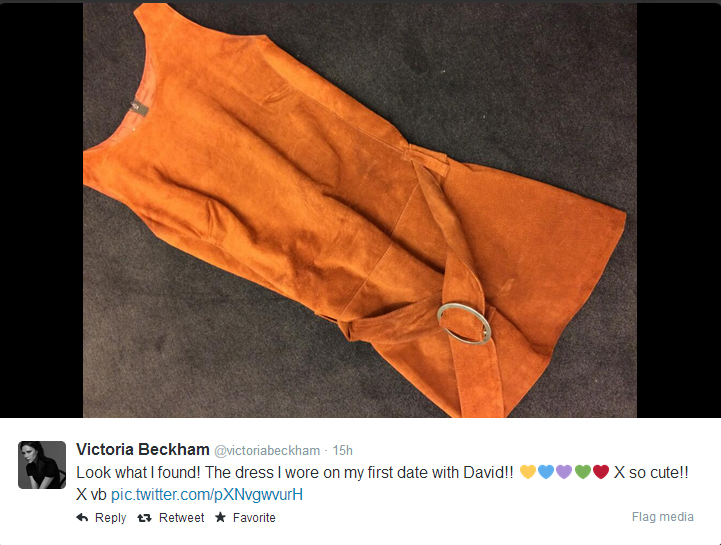 ADVERTISEMENT - CONTINUE READING BELOW
Tell us what you think by tweeting us at @stylebibleph!