Last January 23, University of the Philippines Diliman's Batch 2016 of BS Clothing Technology proved that they have a lot to show for. Caveat, the beautiful collections that walked up and down that runway did not just sprout out of nowhere. "They dreamed about this. They planned and worked hard to make tonight happen," Monica Rayala, the Department Chair, said during the opening remarks.
Well, it's clear that those sleepless nights paid off.
Collection after collection showed each student's unique aesthetic (be it summer-inspired, Japanese, or cool girl) and excellent craftsmanship. Each one had their own way of showcasing their special skills via stylishly draped dresses, lasercut details, and even origami-like folds. Despite the nuances in themes and designs, one thing's for sure: they're driven with passion.
Watch out for these 13 up-and-coming designers:
1. "Yolked" by Jamie Naval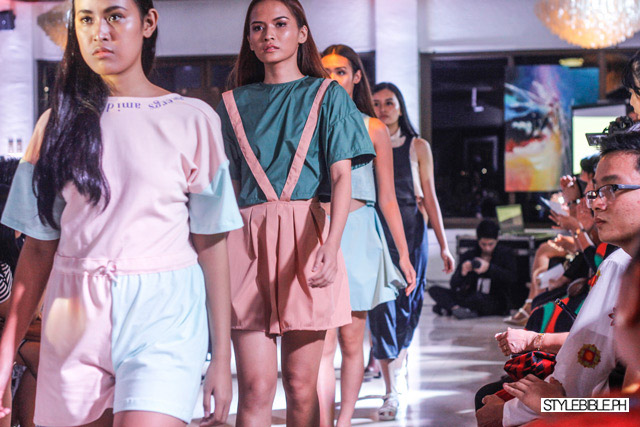 Inspired by 1930s-1950s, Jamie created a fun and youthful collection of sportswear and urban resort wear featuring a Grand Budapest Hotel color palette—so cute! The playful colors, soft shapes, and chill attitude were played out with V-shaped lines. Wes Anderson would be totally thrilled to see this!
ADVERTISEMENT - CONTINUE READING BELOW
2. "Clean Slate" by Jessica Siapno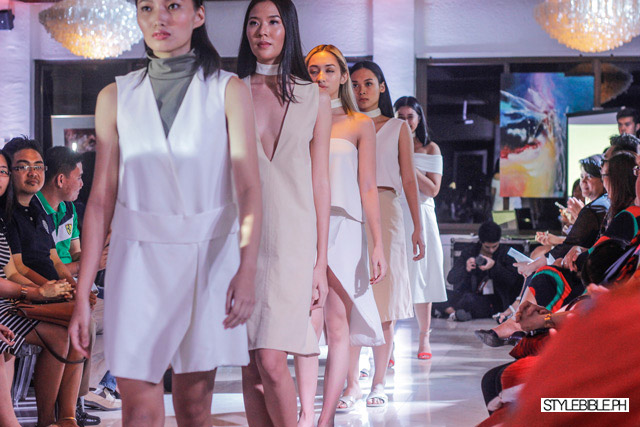 As the title suggests, Jessica's clothes offered simple yet highly sophisticated glamor for the low-key girl. The clean lines and nude tones were punctuated with chokers, turtle necks, low v-backs, and high slits. Demure yet daring is the name of her game. We also love the slides she matched her looks with!
3. "La Peau" by Angel Peralta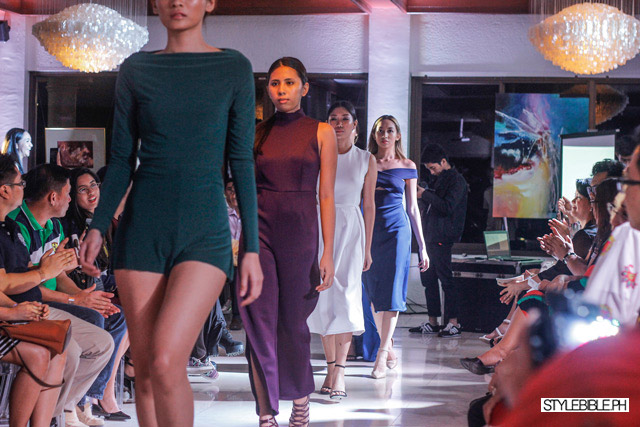 If there was one word to describe Angel's collection, it would have to be showstopper. The body-hugging dresses and jumpsuits were a toned-down kind of sexy fit for a Preview girl—showing just the right amount of skin in off-shouldered styles, high slits, and strappy back details.
4. "Slaves of Slumber" by Paola Lazatin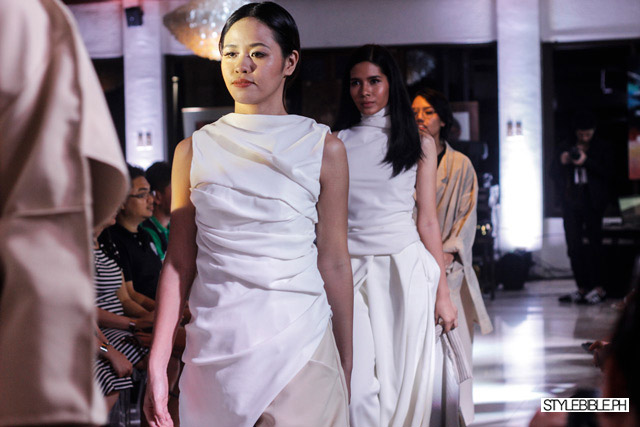 A first look at Paola's collection could remind one of bed sheets. Well, that's because it's precisely what her inspiration was. The love of sleep (and lack thereof) in her "college life" moved her to design blanket-like cover-ups, floaty pants, and draped tops. She even used an actual bed sheet as an accessory!
5. "Autumn Haze" by Leni dela Cruz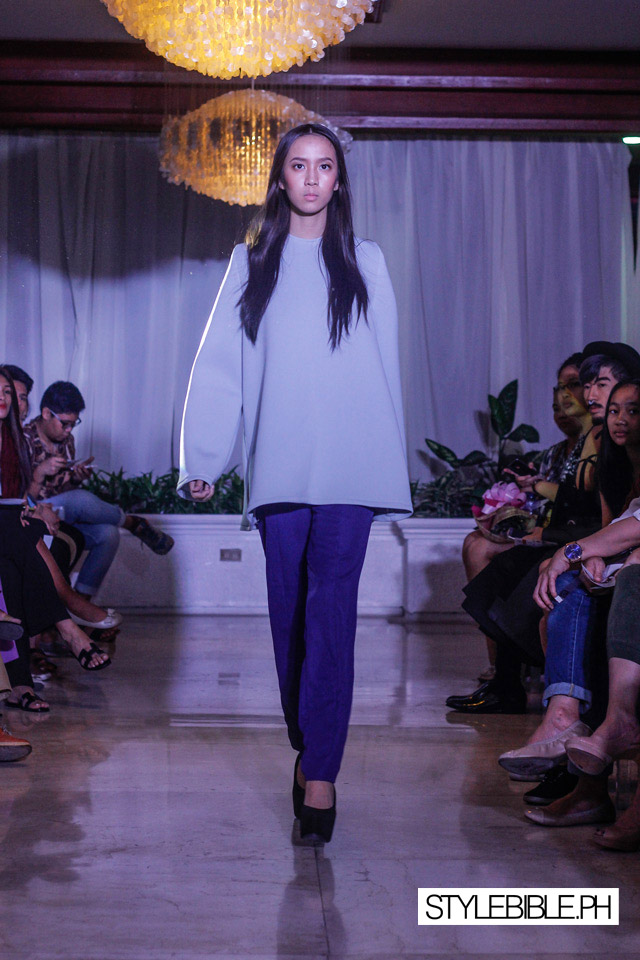 ADVERTISEMENT - CONTINUE READING BELOW
Although we don't experience autumn here in the Philippines, that didn't stop Leni from concocting a mix of cozy separates in interesting proportions. She says that the season represents a sort of paradox: it's bittersweet because it's the "end of something and the start of something else." We love how the muted colors of grey and blue lend a strong touch to the collection's soft lines.
6. "Sunkissed Sophistication" by Arj Navarro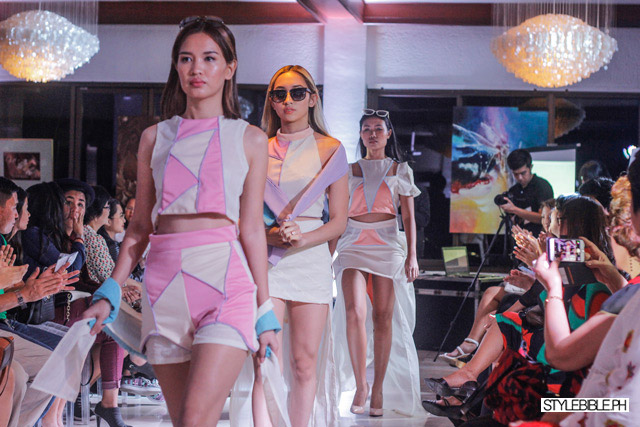 Demi Lovato's Cool for The Summer played in the background as Arj's models walked down in sweet colors reminiscent of sorbetes. The acid-bright clothing made of piña jusi-like fabric was made even more fun with cool geometric paneling. And, of course, what's summer without a pair of sunnies? Through her collection, she aims to promote Filipino culture.
7. "Dream Avenue" by Dinah Alivio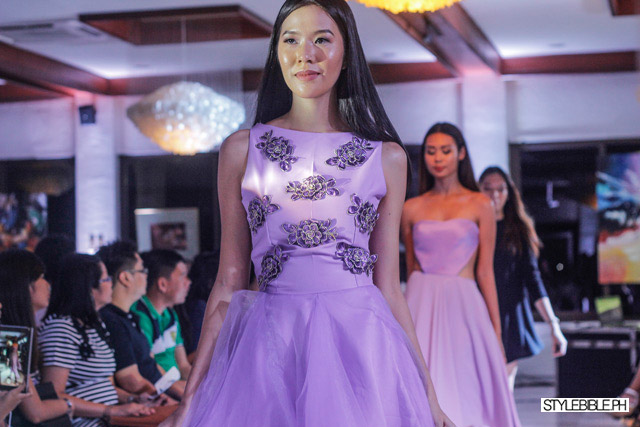 As her title goes, the runway definitely was an avenue to step out of a dream. Dinah's pastel confections were full-on romantic—it left us with nostalgic prom night vibes. The long silhouettes and light and airy dresses with frothy cotton candy-like tulle whipped up sweet dreams that were too good to be true.
8. "Sweet Nightmare" by Tentay de Leon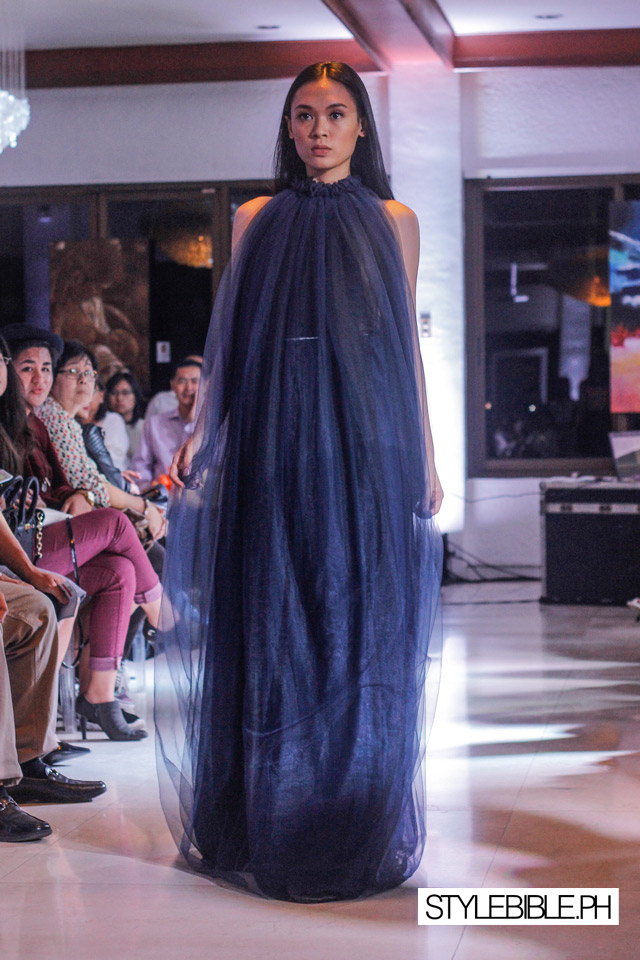 ADVERTISEMENT - CONTINUE READING BELOW
After a series of designs on the lighter side of the color spectrum, the runway finally got a taste of the dark side thanks to Tentay. The pieces—what with the use of cool necklines and thick tulle skirts—were a brilliant contrast of angelic and devilish personas. One look featured a black bodysuit, while another showed off a shocking crimson tulle skirt that looked as if the model was walking in flames.
9. "Lady Kitana" by Ella Chicano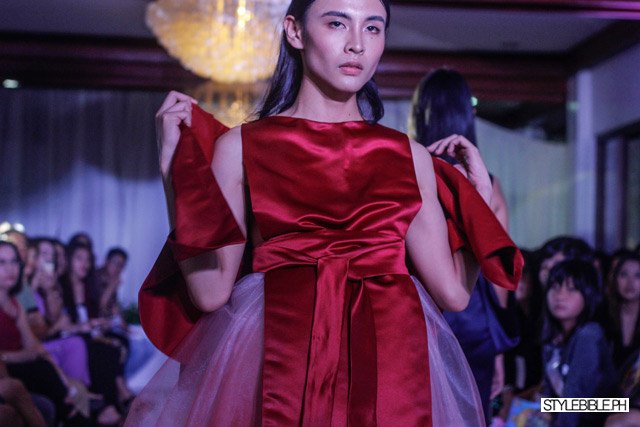 As a fan of Japanese culture, Ella looked to the land of the rising sun for inspiration. Models came out in interesting kimono-esque pieces with the oriental vibe punctured with a little show of skin through higher hemlines. According to the designer, the balanced sultriness that trickled throughout her collection is for empowered women who believe they could change society. Her dream client? Why, Miss Universe, of course!
10. "Lost Duckling" by Kim Baydo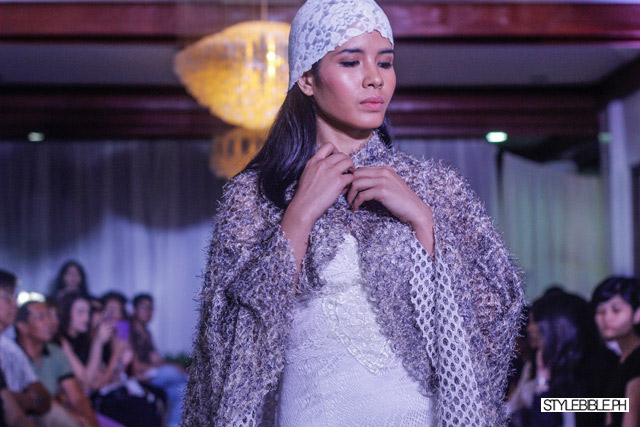 The fresh whites that dominated Kim's collection made for a visually arresting masterpiece. That's not the only thing unique about it though. Everything was in lace! Imagine a high fashion doily or your grandma's Sunday's best, or perhaps a cool Valentino lace gown (then top it off with a bonnet!). We loved how the designs transported us into another era where glamor didn't mean having to bare a lot of skin.
11. "2.0" by Janel Mondejar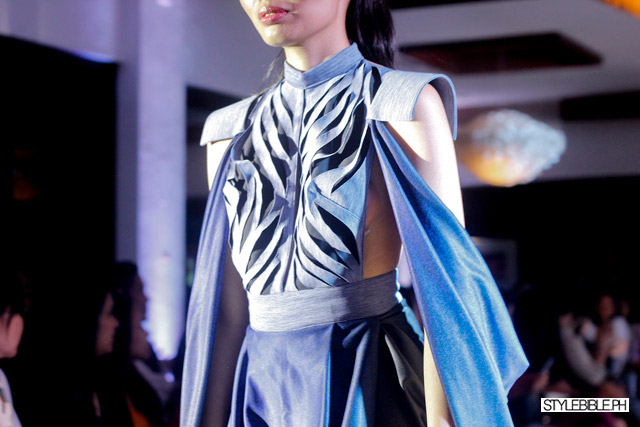 ADVERTISEMENT - CONTINUE READING BELOW
The hyped up beats that started blaring from the speakers signaled a new coming. As the music played, look after look presented a mix of warrior-like designs. Janel's color palette of black, white, and grey monotones was given the extra oomph with graphic prints. She infused lasercut details like slashes for a ribbed effect and even played out the strong pieces with billowy dresses, proving that the collection had both style and rhythm.
12. "Symmetry Within" by Shej Pascua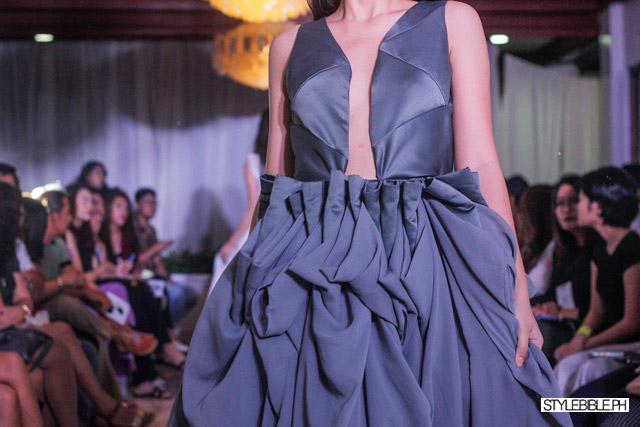 Nude colors may have permeated Shej's collection, but in all its simplicity, that didn't make it any less intelligent in design and craftsmanship. The subtle shapes spotted in the tops of dresses, the men's jacket, and the use of heavy trains as a contrast showed a restrained kind of design that let the clothes speak for themselves.
13. "Elements of Elizabeth" by Carina Bailon
With obvious references to an era of opulence and grandeur, Carina's collection was definitely fit for the modern-day queen. Regal red reigned supreme, while the princes trailed off in charming outfits. What made the ladies look more current, however, were the fun patterns that adorned their dresses.
Want to see more? Launch the gallery to see the full collections.
Makeup by Makeup Madness Philippines
Photos by Karlo Torio
Hey, Preview readers! Follow us on Facebook, Instagram, YouTube, Tiktok, and Twitter to stay up to speed on all things trendy and creative. We'll curate the most stylish feed for you!