The two-piece swimsuit—almost everyone's summer wardrobe staple but also one of the most intimidating articles of clothing. From its modest beginnings that would barely reveal a sliver of skin to the sexier, more daring version of a two piece that we all know now, this swimsuit cut has come a really long way since its conception in the 1930s.
Today, the bikini has made its way to magazine covers, runways, and every social media feed. It has evolved into many different styles and designs but the two-piece still echoes the same freedom and confidence it exuded decades ago. The idea of trying on a two-piece swimsuit may be scary for some, but hear us out. It's all about finding the right cut for you! Based on your body type, there may be some styles that work better than the ones you've previously tried and decided to never wear again.
ADVERTISEMENT - CONTINUE READING BELOW
If you're still unsure about bikinis, here is a list of some styles you can try that might convince you to sport a two piece the next time you hit the beach.
The Best Two-Piece Swimsuit Styles to Shop, According to Body Type
BODY TYPE: HOURGLASS
Ladies with an hourglass figure have shoulders that are proportionate to their hips and a tiny waist. Get a two piece set that would allow you to boast these assets!
1. Triangle bikini top and bottom
This classic cut would work so well on an hourglass body. Not only does it show off your shoulders and hips, it also displays your highly-coveted waist!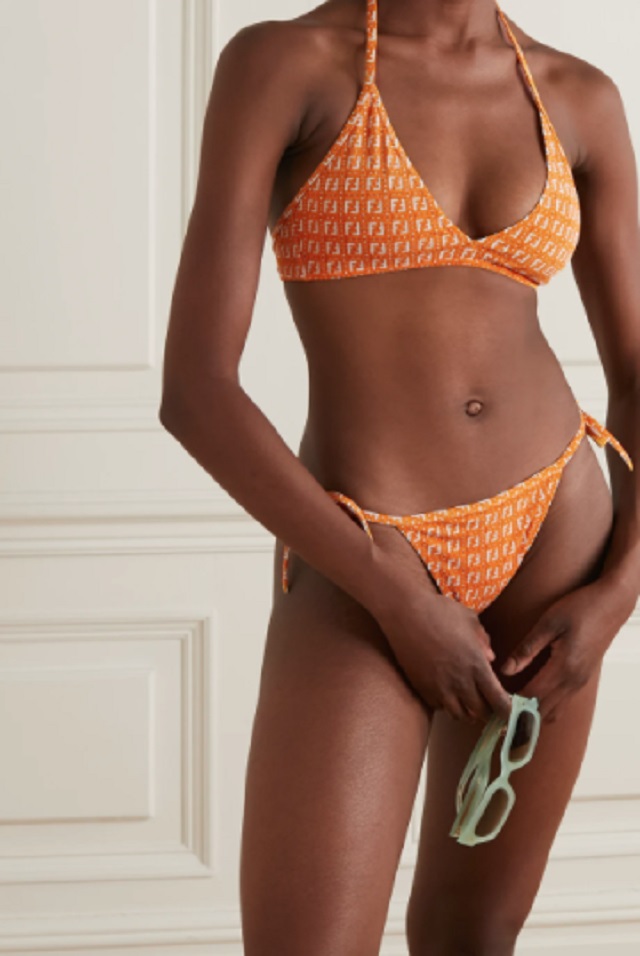 CONTINUE READING BELOW
Recommended Videos
2. V-neck bikini top + High-cut bottoms
This style of top brings the attention down to your mid-section while bottoms that sit just above your hips do a really good job of showing off your figure.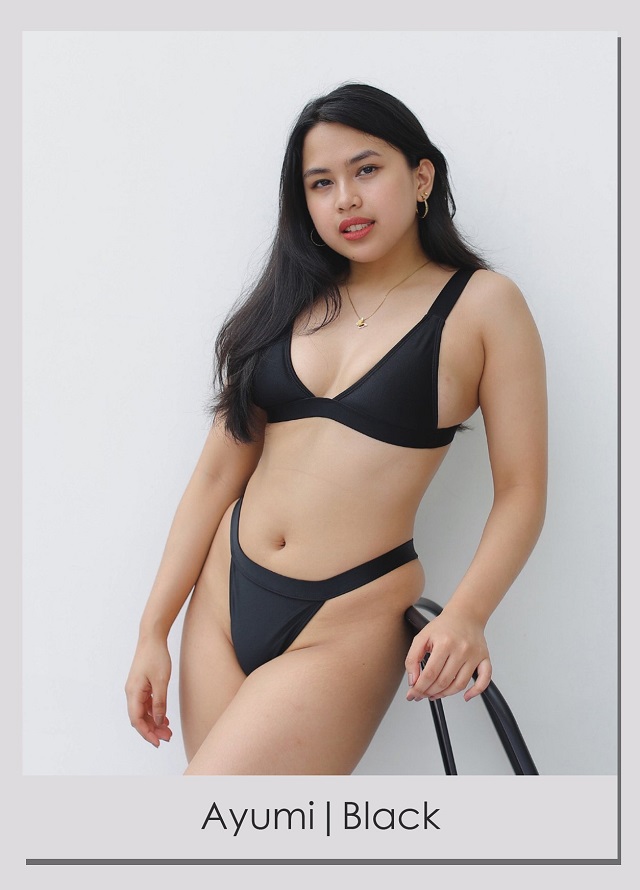 3. Scoop neck top + High-waist bottoms
This neckline will showcase your beautiful chest area at the same time, while these bottoms will hug your figure and display your curves.
ADVERTISEMENT - CONTINUE READING BELOW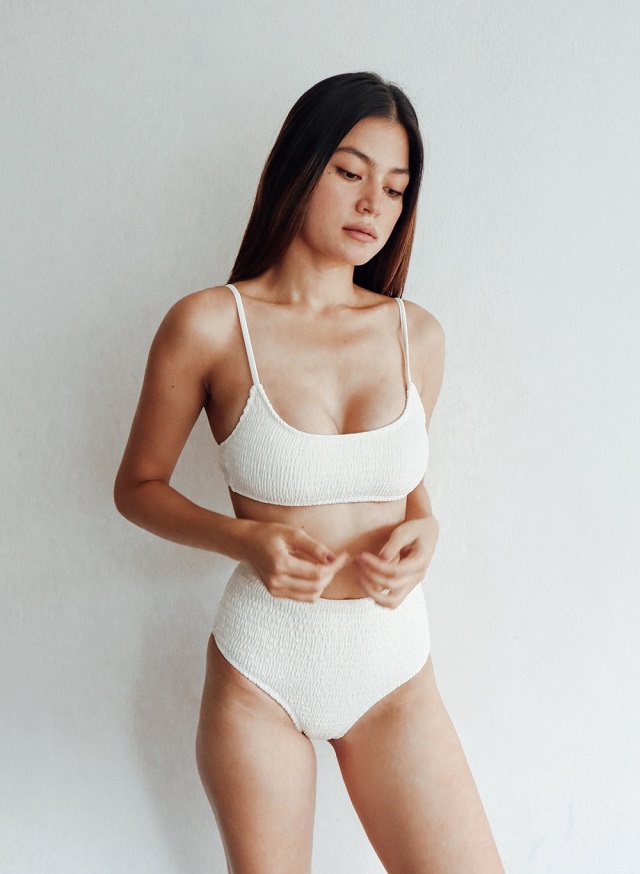 BODY TYPE: TRIANGLE
This body type is also called a "pear," which means that your hips are wider than your shoulders. If you fall under this category, just remember that balance is key! Move attention from your hips and up to your upper body.
1. Square neck bikini top with sleeves + high-waist bottoms
Effortlessly make your shoulders appear wider with this type of top. It will make your body look more proportionate.
ADVERTISEMENT - CONTINUE READING BELOW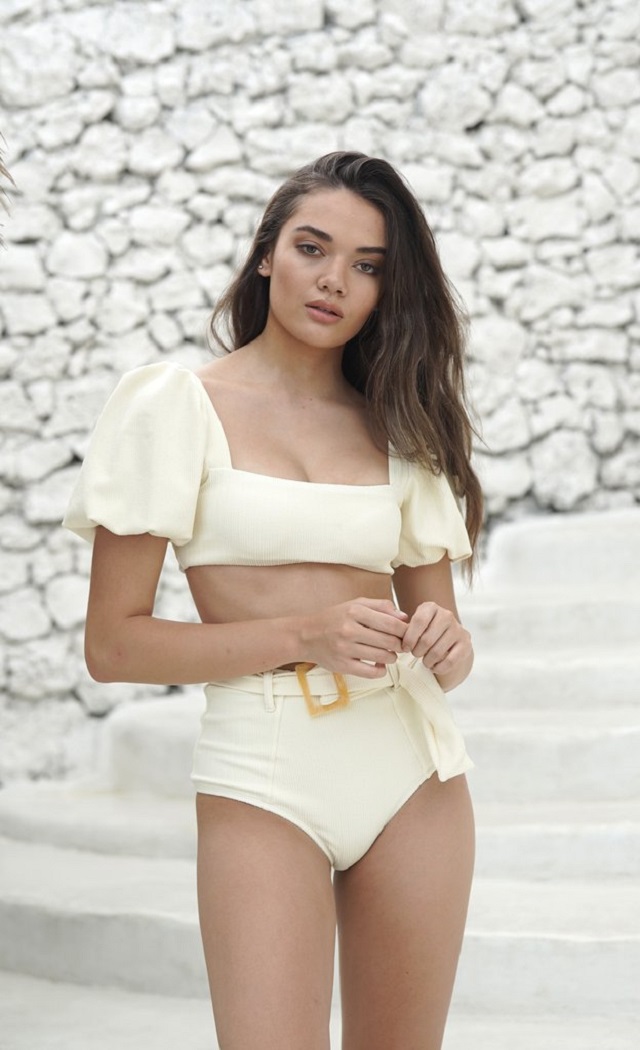 2. Halter bikini top + boyleg bottoms in dark colors
Pick out bottoms that hug your figure and at the same time, make your hips appear narrower than they are. Boyleg or even cycling shorts do well especially in darker hues.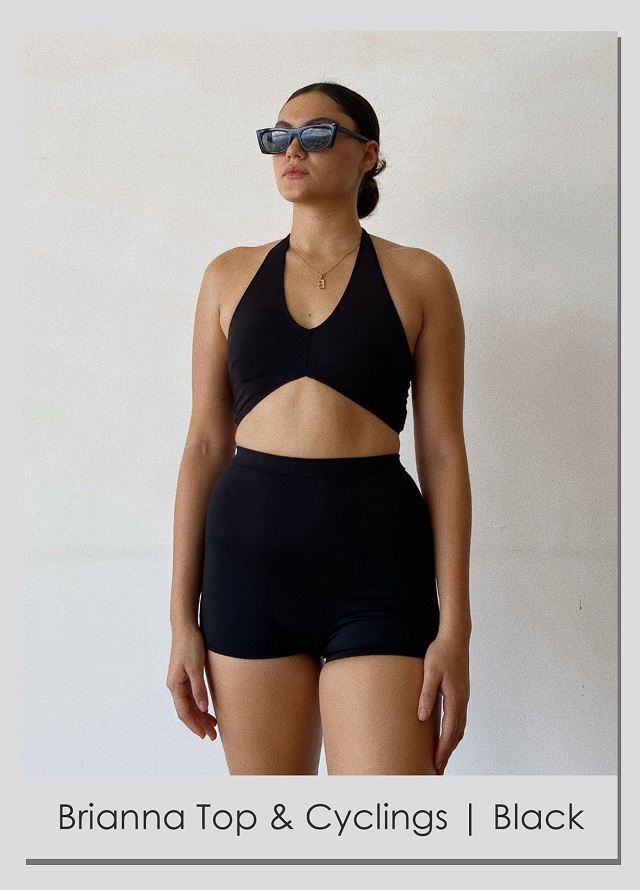 ADVERTISEMENT - CONTINUE READING BELOW
3. Ruffled bikini top + high waist bottoms with ruching
You can't go wrong with pieces that have extra details up top. It draws the eyes to your shoulders in the cutest way possible!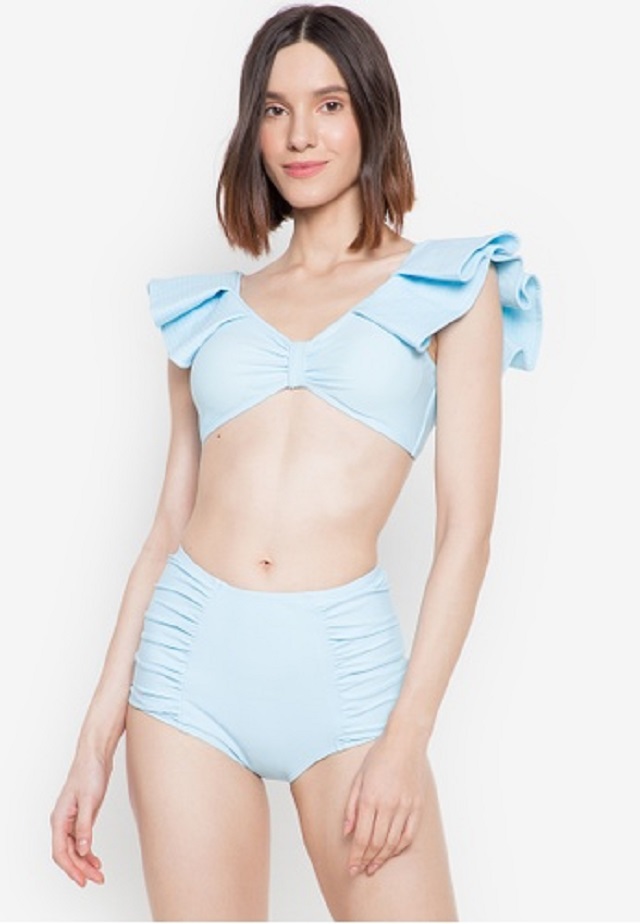 BODY TYPE: INVERTED TRIANGLE
This body shape is basically just the opposite of a triangle. You have shoulders that are noticeably broader than your hips so you tend to appear quite top heavy. Don't fret, though! Just like triangles, the trick is to find balance in your proportions.
ADVERTISEMENT - CONTINUE READING BELOW
1. Halter bikini top + low rise bikini bottom
It's no secret that halter necklines look very flattering to women with this body type. Since this top draws your shoulders inward, it allows you to flaunt your asset without any worry.
2. Deep-V bikini top + High Cut Bottoms
Try on bikini bottoms that are cut high up. It will give the illusion of wider hips and will cinch your waist, too!
ADVERTISEMENT - CONTINUE READING BELOW