If you love dressing up in skirts more than pants, we don't blame you. Skirts can be both comfy and cool, yet chic and sexy at the same time. Not to mention, the right one can turn any plain T-shirt into something dressy and stylish. The key is to find the fashionable formula that works even on lazy days.
Here are 10 outfit combinations that will surely turn heads on Instagram and IRL.
TOP STORY: 10 TV Shows and Movies to Watch on Netflix After "Emily in Paris"
White T-Shirt + Plaid Mini Skirt
Get preppy and dress up your favorite white tee with a fun plaid mini skirt that screams after school chic!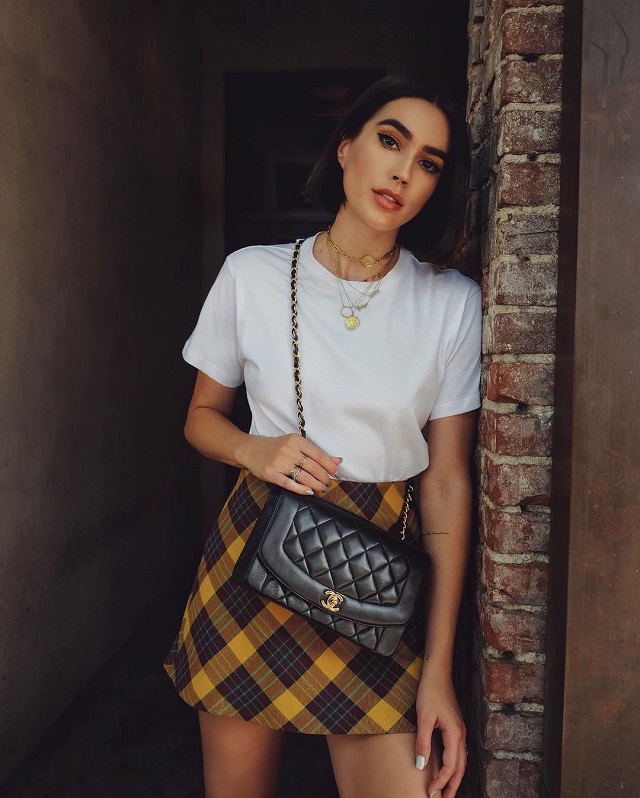 ADVERTISEMENT - CONTINUE READING BELOW