We caught up with Troye Sivan during his campaign shoot for SM Youth a few weeks ago. Our car pulled up by the studio entrance and we casually saw Troye outside taking a break. He greeted us with a smile and a very friendly "Hey," something we honestly didn't expect from the rising 22-year-old singer whose been on the covers of V Magazine and Teen Vogue.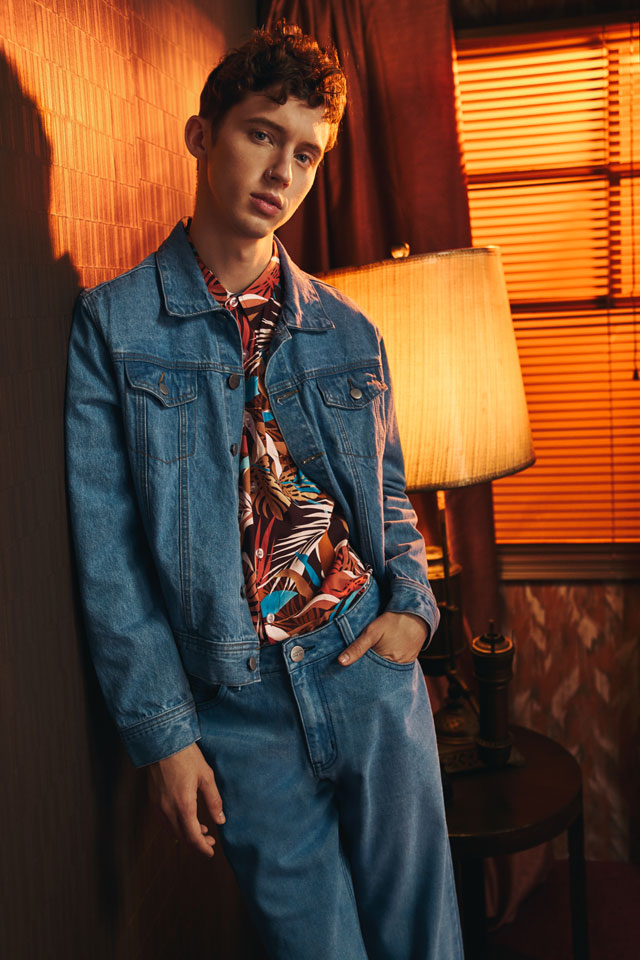 IMAGE Courtesy of SM Youth
Troye does denim-on-denim as the new face of SM Youth!
Chirpy, warm, and absolutely down-to-earth, SM Youth's new ambassador is a cool creative spirit and a true lover of fashion. Read on as we ask him a few questions about his personal style and how fashion plays a huge part in the LGBTQ community.
Hi Troye! Welcome to Manila! We know you've got this really cool sense of style. How would you personally describe it?
"That's tough, I don't... I mean, I think I really enjoy having fun with my style. The only struggle is that I live out of a suitcase so I end up wearing like a uniform of sorts most days which is this–it's just like white t-shirt and blue jeans. 'Cause I can get away with wearing it a bunch of times, so all I brought to the Philippines [are] white t-shirts and blue jeans. But yeah, if I had a closet, and if I had it my way, I would definitely be more diverse. I think the most important thing about style is just being explorative."
So what are your closet staples? Pieces you can't live without?
"Just like really good shoes, blue jeans, black jeans, and, yeah, some great t-shirts."
When did you fall in love with fashion?
"I think, all that I have to say is that I let myself enjoy fashion after I came out. I used to be really scared about it. I used to think that people would think I was gay if I liked clothes. And so, I used to try not to think about it and stuff like that. And then once I came out, I accepted myself and everything else like, 'Okay, I can like this now and not be ashamed of it.' Which is in hindsight, was a stupid way of thinking. It was like little closeted me was trying to protect himself, I think."
ADVERTISEMENT - CONTINUE READING BELOW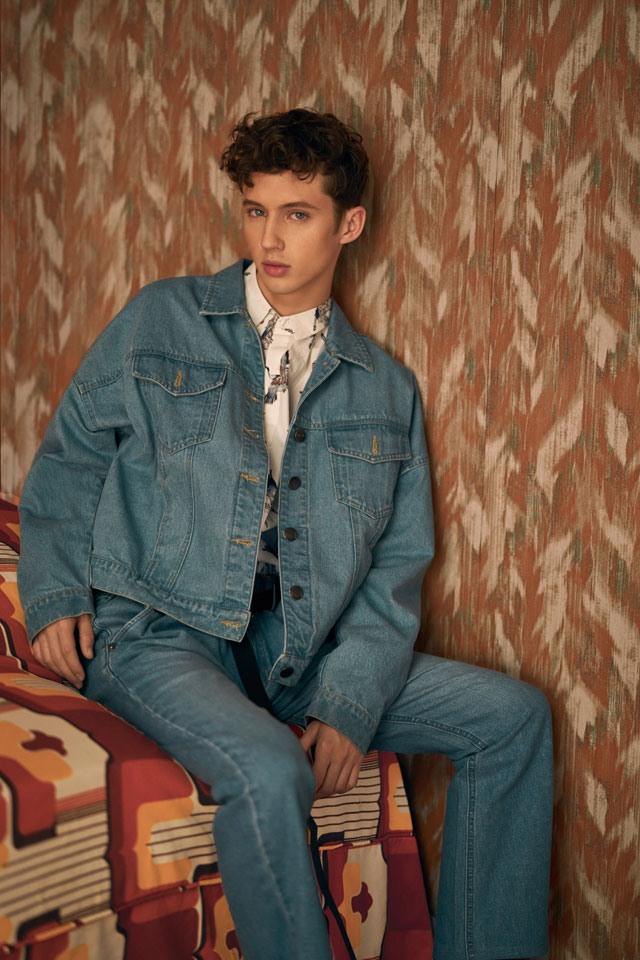 IMAGE Courtesy of SM Youth
"The LGBTQ community really finds a home in fashion and wouldn't be where it is today without it. "
So how important is fashion to the LGBTQ community?
"I think fashion is such an integral part of the LGBTQ community. Just self-expression in general has always been such a chant of people who are like 'different' from everyone else. And so, the LGBTQ community really finds a home in fashion and wouldn't be where it is today without it. As is fashion wouldn't be where it is today without LGBTQ people. So it's really a lovely relationship."
How do you find SM Youth's new collection?
"I loved all the clothes. And the way the shoot was styled was interesting as well. It was a really really good time. I'm like taking all clothes [from today] so I had to buy extra suitcase. So I'm gonna take them all home."