We're at the final stretch of Fall Fashion Week in Paris, and as the fashion capital of the world, it didn't disappoint. From Chanel launching a live rocket ship on its runway, the Louis Vuitton extravaganza at the Louvre, to Celine's rotating seating, the City of Light reminded us where fashion is best celebrated. The just-concluded fashion week left us inspired with the following trends we're sure to see everywhere later in the year.
1. Shining, shimmering, silver
Liquid, languid metallics ruled the runway. Get ready to shine!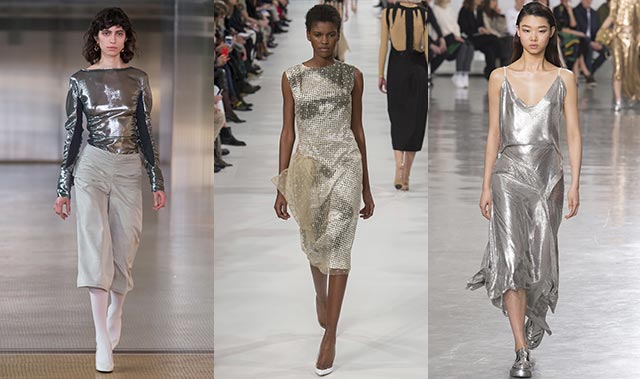 IMAGE Vogue.com
Lemaire, Maison Margiela, Paco Rabanne
2. Pastel perfect
Princess cuts in soft colors and fabrics are still in style. We're just roughing them up a bit this season.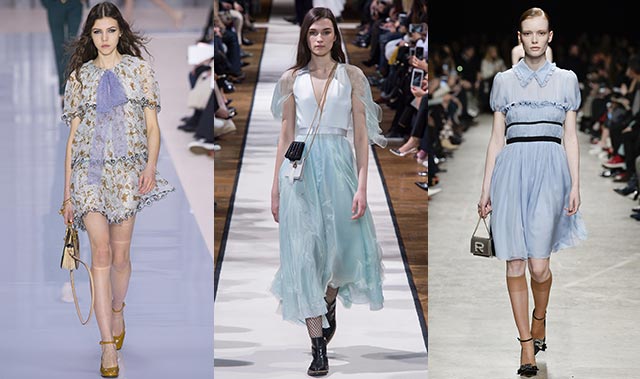 ADVERTISEMENT - CONTINUE READING BELOW
IMAGE Vogue.com
Chloé, Lanvin, Rochas
3. Ready for red
PFW cements the red hue as the year's trendiest color.
IMAGE Vogue.com
Chloé, Givenchy, Valentino
4. Back to the '80s
Get ready to raid your mom's closet for one-shoulder tops, shoulder pads, and anything that's shiny!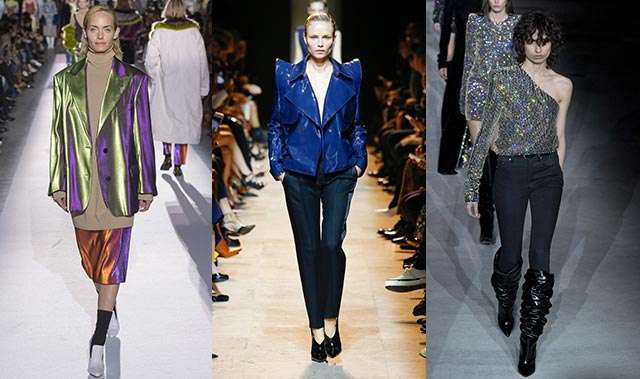 IMAGE Vogue.com
Dries Van Noten, Mugler, Yves Saint Laurent
5. White walkers
Nostalgia hits the catwalk as white boots popularized in the '60s refresh this season's color palette.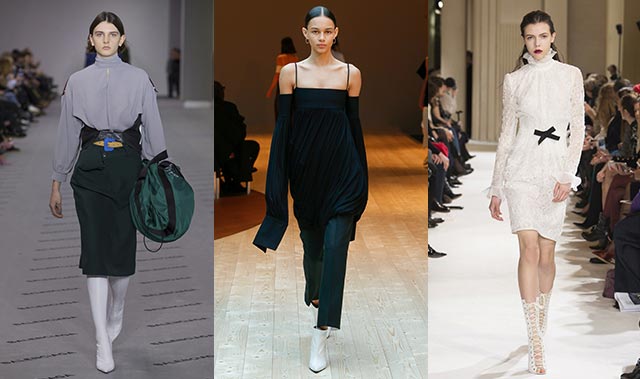 ADVERTISEMENT - CONTINUE READING BELOW
IMAGE Vogue.com
Balenciaga, Giambattista Valli, Céline
6. Waist watchers
When stuck with a boring outfit, designers have the easiest solution for you: buckle it up. Waist-cinching belts aren't just for outfit accents but will also highlight your curves.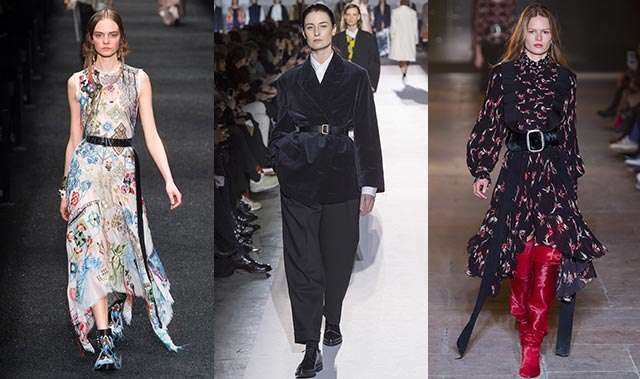 IMAGE Vogue.com
Alexander McQueen, Dries Van Noten, Isabel Marant