While the rest of the world is savoring the Resort 2015 collections coming out, the recently concluded Philippine Fashion Week Holiday 2014 has solidified the end of the season we all know and love, summer. But, as always, the ending is bittersweet because as Spring/Summer closes its doors, the new season gives us something to look forward to. Scroll down to see the trends we spotted from #PhFW.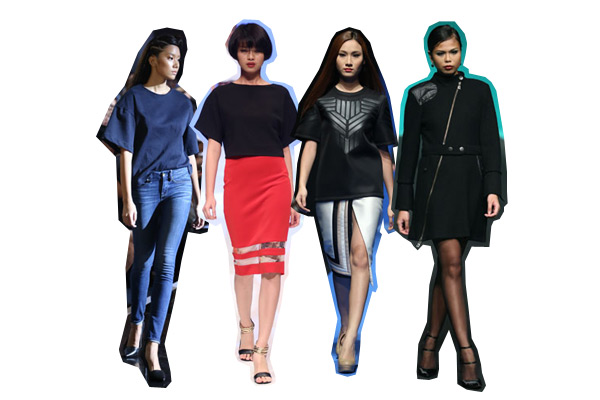 ALL BOXED UP
Call it shapeless all youwant, but the current fashion conundrum made numerous splashing appearances at Fashion Week. From retail brands SM Woman and Lee, to Xernan Orticio, Yevgeniya Yushkova,Chris Diaz, and Arnold Galang's different interpretations of the trend, you'll surely go gaga over boxy.
Click on the gallery to see more boxy tops from PhFW Holiday 2014.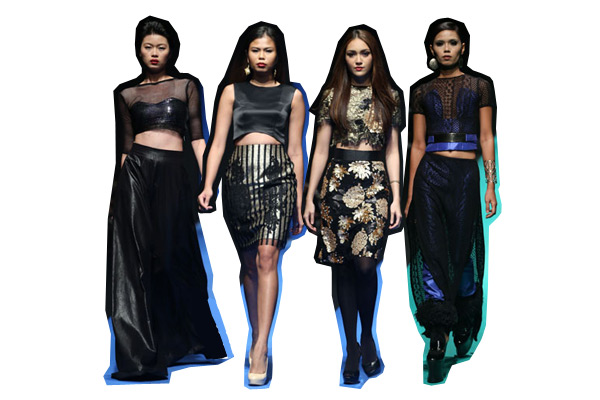 THE STRONG CROP
The breed of the ab-baring variety is still very much intact and here to stay. Designers Tina Daniac, Eric Delos Santos, Roland Lirio, Dave Ocampo, and more show us how you can wear the alluring trend sans summer's florals and stripes.
Click on the gallery to see more crop tops from PhFW Holiday 2014.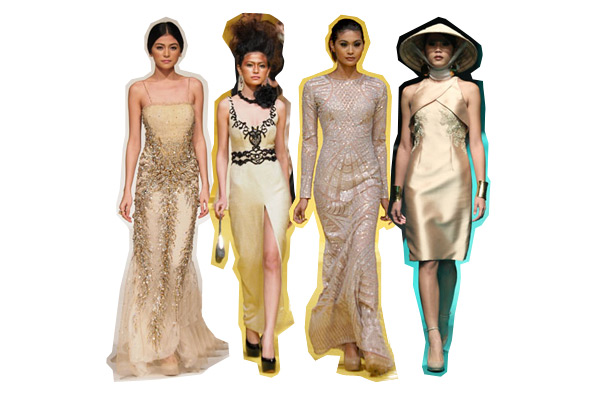 NUDES and Es
A number of gorgeous evening frocks walked the Philippine Fashion Week runway and more than a handful were in nude or gold hues that either had embellishments or embroideries. Designers Albert Andrada, Cherry Veric, Boyet Dysangco were a few who chose to go all-out glam.
Click on the gallery to see more fabulous gowns from PhFW Holiday 2014.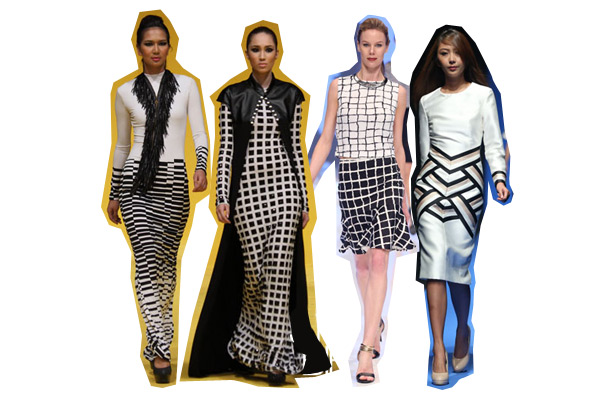 WHEN THERE'S BLACK THERE'S WHITE
Diverging from Spring/Summer's burst of colors, SM Woman, Xernan Orticio, and Raoul Ramirez showcase an array of graphic dark and light mashup that are definitely printed art.
Click on the gallery to see more graphic prints from PhFW Holiday 2014.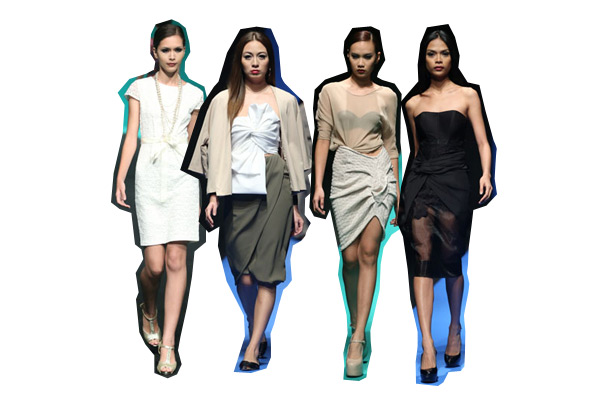 KNOT WHAT YOU EXPECTED
Intricate twist and ties in tops, skirts, and frocks didn't go unnoticed at the shows of Vania Romoff, EsAc, Dexter Alazas, and Jun Jun Cambe. The knots offered texture and variety to the otherwise basic silhouettes, stat!
ADVERTISEMENT - CONTINUE READING BELOW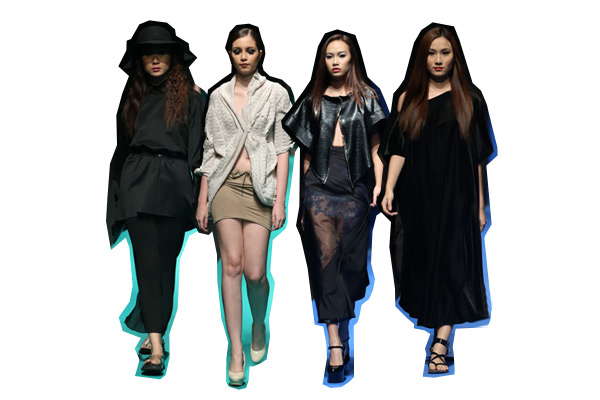 SHOP SLOUCH
Easily stylish, we are obsessed with the slouchy offerings that graced the fashion week showcases of Arnold Galang, Alodia Cecilia, and Anthony Ramirez to name a few. These days, slouchy doesn't automatically translate into PJs or sleepwear (although they still offer the same comfort level). We're talking about loose, almost drape-y jackets, tops, and dresses that are everything but tacky.
Click on the gallery to see more crop tops from PhFW Holiday 2014.