Eating a huge, freshly-caught meal post-swim is one of the best things about hanging seaside. The subsequent bloating, however, is not. That said, there's a way around everything! Below, we list 10 shoppable swimsuits you can wear mere minutes after that seafood binge, perfect for snapping that after-lunch OOTD shot. At the end of the day, though, it's best to keep it real the way Bela Padilla does—no one ever said you can't enjoy heaps of food by the shore, so just stay chic and let any haters talk to the hand.
Savannah maillot, P1800, SUNDAE SWIMWEAR, wearsundae.com
Vertical stripes are the oldest hack in the book to trick the eye into seeing a slimmer figure.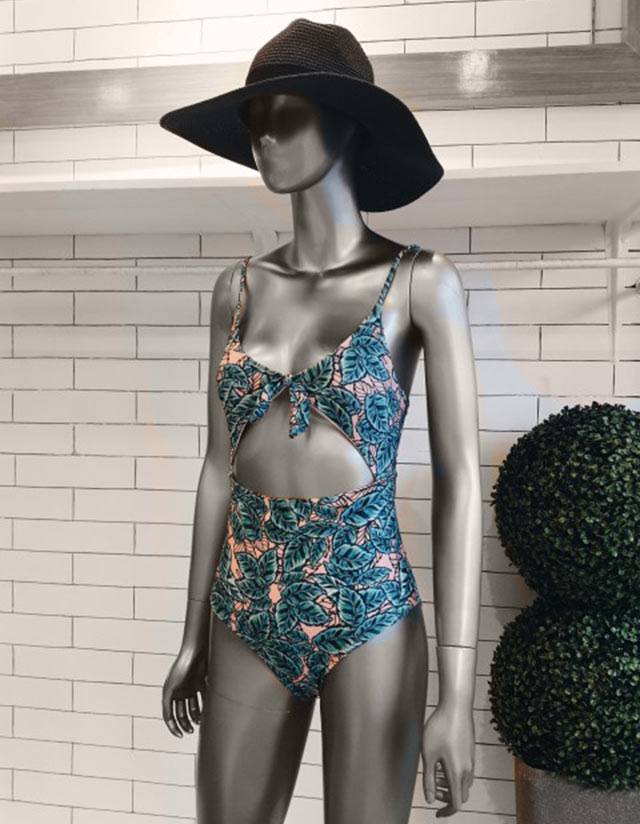 ADVERTISEMENT - CONTINUE READING BELOW
IMAGE Soak Swimwear
Sol tie-front monokini, P1500, SOAK SWIMWEAR, soakswimwear.com
The print on a high-waisted suit easily distracts from any tummy lines you might want to conceal.
Blaire maillot, P1699, WAVE SWIMWEAR, instagram.com/waveswimwear_
Of course, you can always count on a sleek, dark one-piece to help out. It's a timeless option, and this midnight-hued version comes with a pretty ribbon detail to further accentuate your waist.
Malcapuya maillot, P2580, CESA, cesaph.com
A cool alternative to stripes? The chevron print! The downward-pointing strokes effectively mask that food baby and create an optical illusion of curves.
Mantigue peplum maillot, P2580, CESA, cesaph.com
You can always go for a dainty peplum number. Play the ballerina and choose one in classic leotard-esque hues like black or pale pink.
Teacher's Pet bikini set, price unavailable, SANDY CHEEKS, instagram.com/wear_sandycheeks
Adorable! Go for this glam, vintage-inspired bikini to channel serious Marilyn Monroe vibes...all while disguising the heavy breakfast you just had.
ADVERTISEMENT - CONTINUE READING BELOW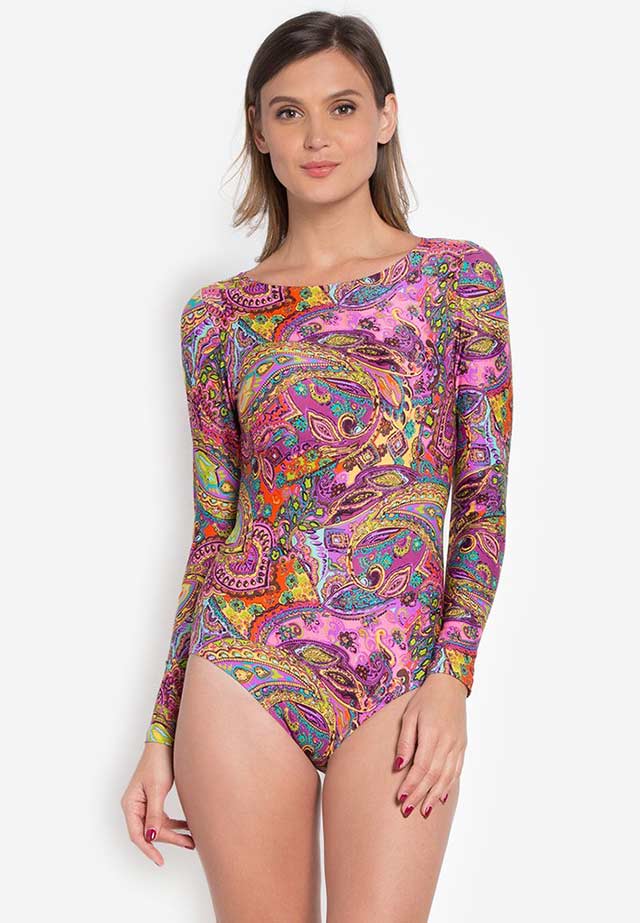 IMAGE Naked Sun Swimwear
Natalie printed maillot, P2399, NAKED SUN SWIMWEAR, nakedsun.myshopify.com
This funky paisley number has got us head over heels for a ton of reasons—optimum coverage and serious '60s style points being the top two.
Lauren maillot, P2199, SALT SWIM, saltswim.com.ph
Consider camouflaging yourself against the big blue sea. Such a cool concept.
ADVERTISEMENT - CONTINUE READING BELOW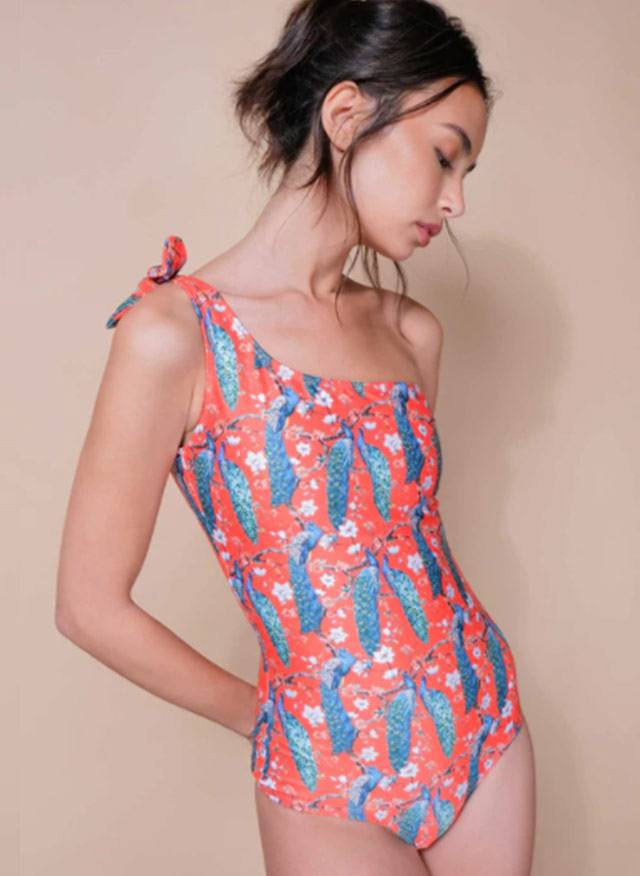 IMAGE ShopLCP.com
Tokyo printed maillot, P13,100, VERDE LIMON, shopLCP.com
Distraction really is our very best friend, ladies. Divert attention to this suit's sweet ruffled asymmetrical neckline or its quirky peacock print. You choose.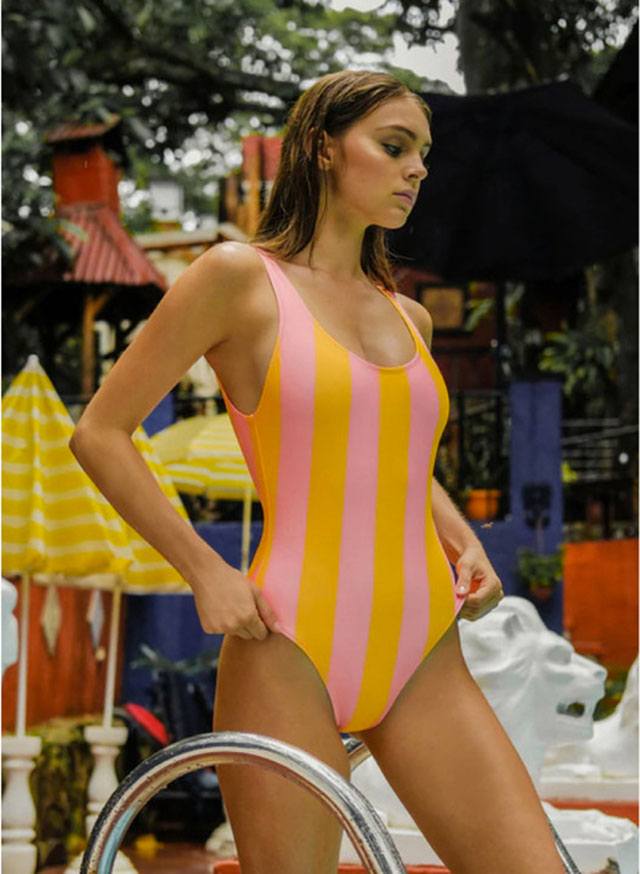 ADVERTISEMENT - CONTINUE READING BELOW
IMAGE ShopLCP.com
The Anne Marie maillot, P14,600, SOLID & STRIPED, shopLCP.com
A punchy, colorful spin to the vertical stripes hack! Now that's summer fun.