Fun fact: Handbags were only created in the famed house of Yves Saint Laurent (now just Saint Laurent thanks to Hedi Slimane) during Tom Ford's tenure as creative director in the 2000s. Despite its relatively young bag heritage, Saint Laurent was quickly able to establish its clout in the realm of luxury handbags, resulting in a slew of covetable pieces that any fashion girl would love to have. Just like its clothing, Saint Laurent arm candy is sophisticated and oozing with sexuality. And of course, they're well-crafted, too—you can't expect anything less from this esteemed brand.
Whether you're looking to beef up your collection or interested in making your first designer purchase, here are Saint Laurent's timeless treasures you have to consider:
1. Sac du Jour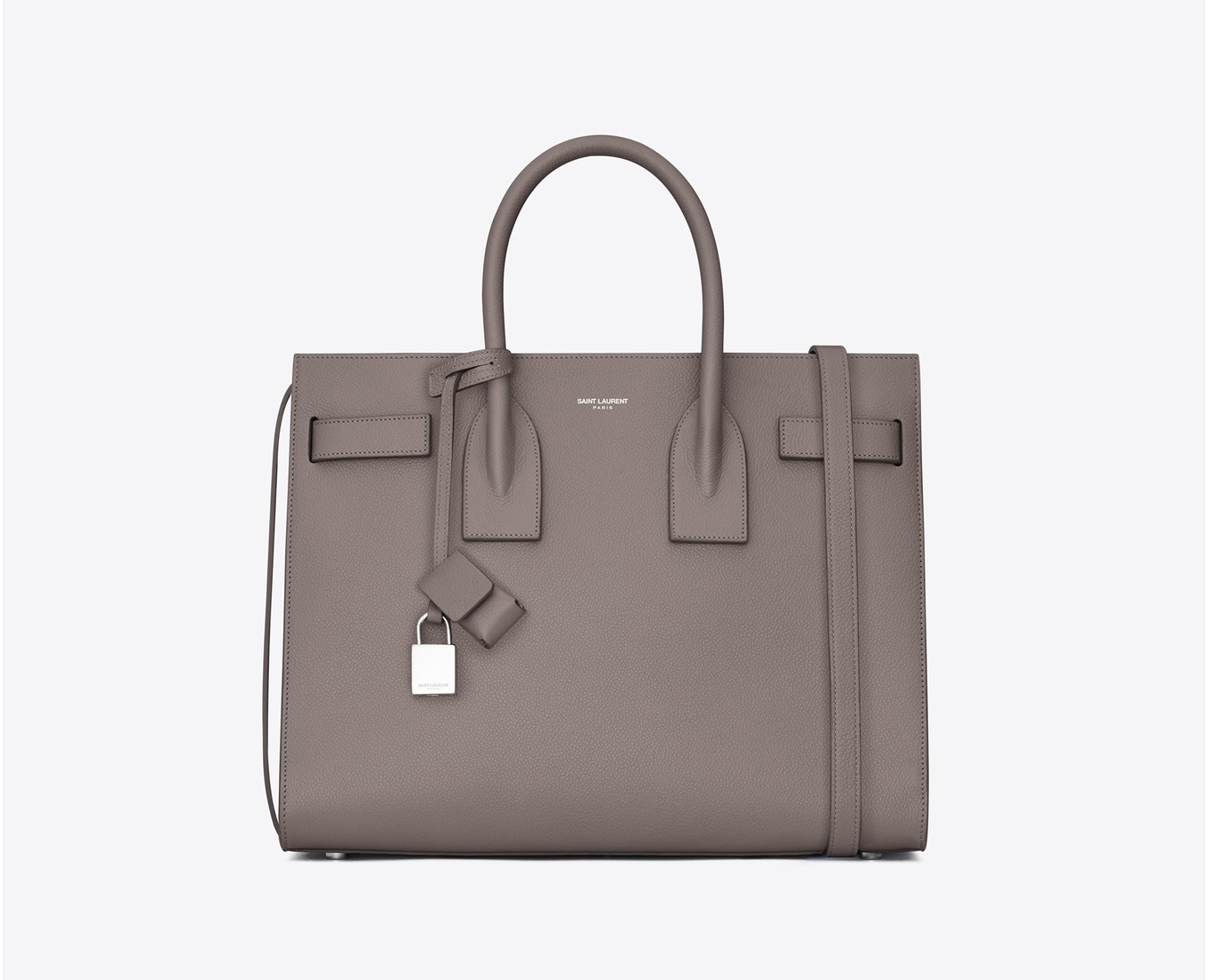 Classic Sac de Jour Small in Grained Leather, $2850 (approximately P138,260.62), SAINT LAURENT, ysl.com
Saint Laurent's answer to the many Birkins and Kellys of our time is the Sac du Jour, built to literally become your daily companion. Featuring a simple rectangle shape, top handles, and a detachable shoulder strap, the Sac du Jour is a foolproof choice for work and daytime affairs. It's even got a chic padlock and a stamped logo on the front for a luxurious touch—perfect for those who want a discreet designer bag.
ADVERTISEMENT - CONTINUE READING BELOW
2. Shopping Bag Saint Laurent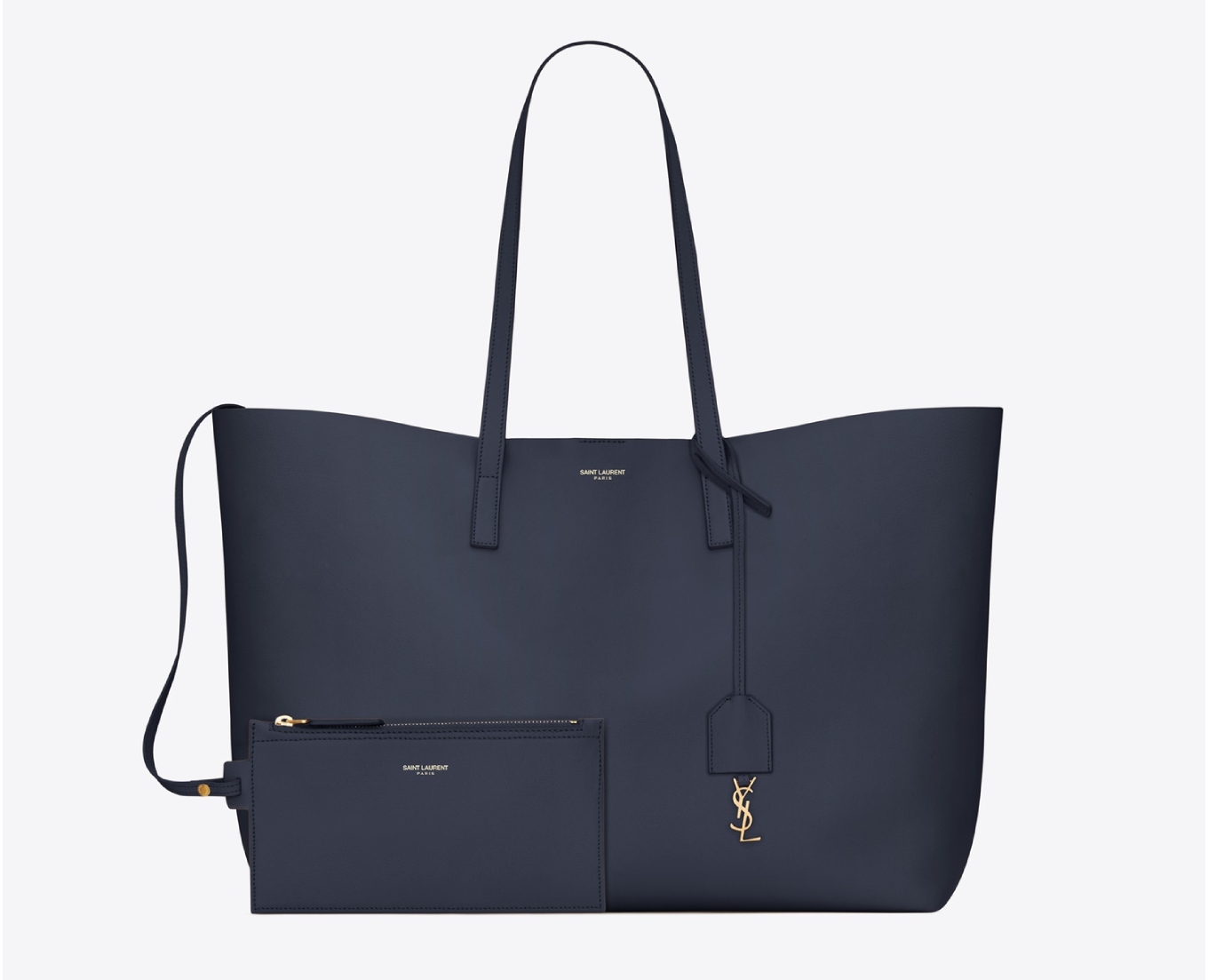 Shopping Bag Saint Laurent E/W in Supple Leather, $1090 (approximately P52,878.62), SAINT LAURENT, ysl.com
Sure, there are plenty of minimalist leather totes in this world but few are as impactful as the Shopping Bag from Saint Laurent. Made with supple leather, this unstructured tote bag is incredibly roomy and features nothing but a golden stamped logo and dangling charm as accents. A great option for those who love a fuss-free everyday bag that can take you from the office to the gym pronto. It comes in wide rectangle shapes or tall versions so you can choose whatever suits you best.
3. Manhattan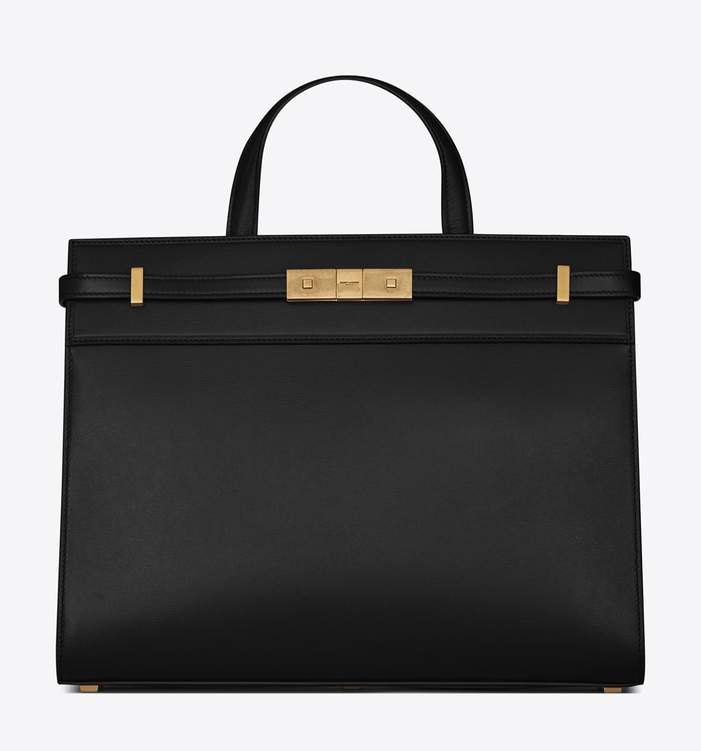 Manhattan Shoulder Bag in Smooth Leather, $1990 (approximately P96,539.88), SAINT LAURENT, ysl.com
For those who like their bags with a little more hardware, consider the classic Manhattan. Featuring a good old rectangle shape, the bag opens with a flap locked with flashy gold hardware that matches the buckle on the adjustable strap. Smaller than the Sac du Jour and Shopping Bag, the Manhattan shoulder bag is great for casual affairs around town, but there's also the larger version if you need more room.
4. Loulou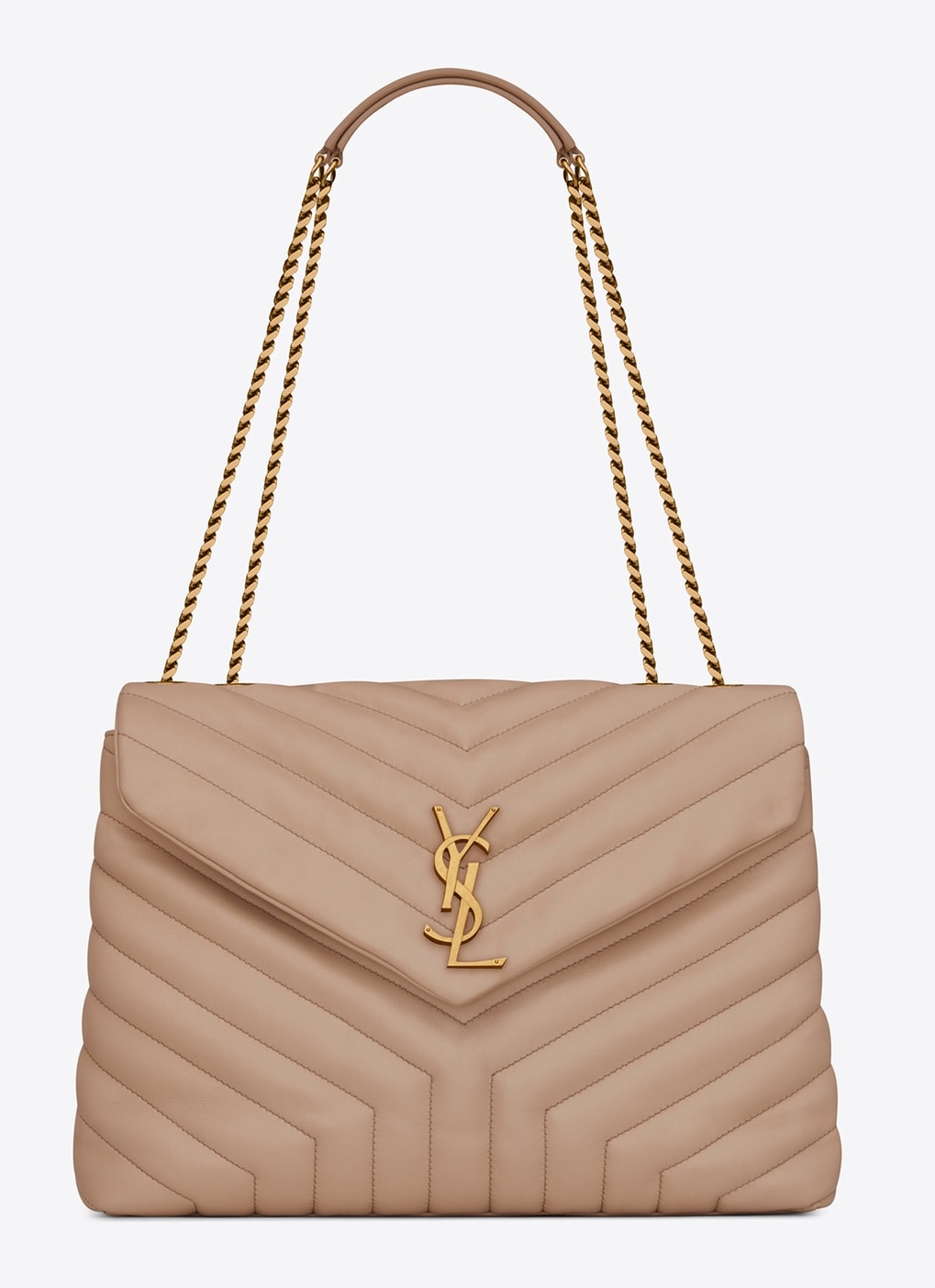 Loulou Medium Bag in Y-Quilted Leather, $2150 (approximately P104,334.13), SAINT LAURENT, ysl.com
This wouldn't be a Saint Laurent bag story without any one of the brand's chain-strapped designs. First up is the iconic Loulou, a spacious square-shaped bag crafted with quilted leather. It's handy and convenient thanks to the magnetic closure and padded shoulder straps, but the best thing about it is the YSL emblem smackdab in the middle. Quintessential YSL! If you prefer something that isn't quilted though, you can get the Niki instead—it still features that covetable chevron pattern on the lambskin.
ADVERTISEMENT - CONTINUE READING BELOW
5. Sunset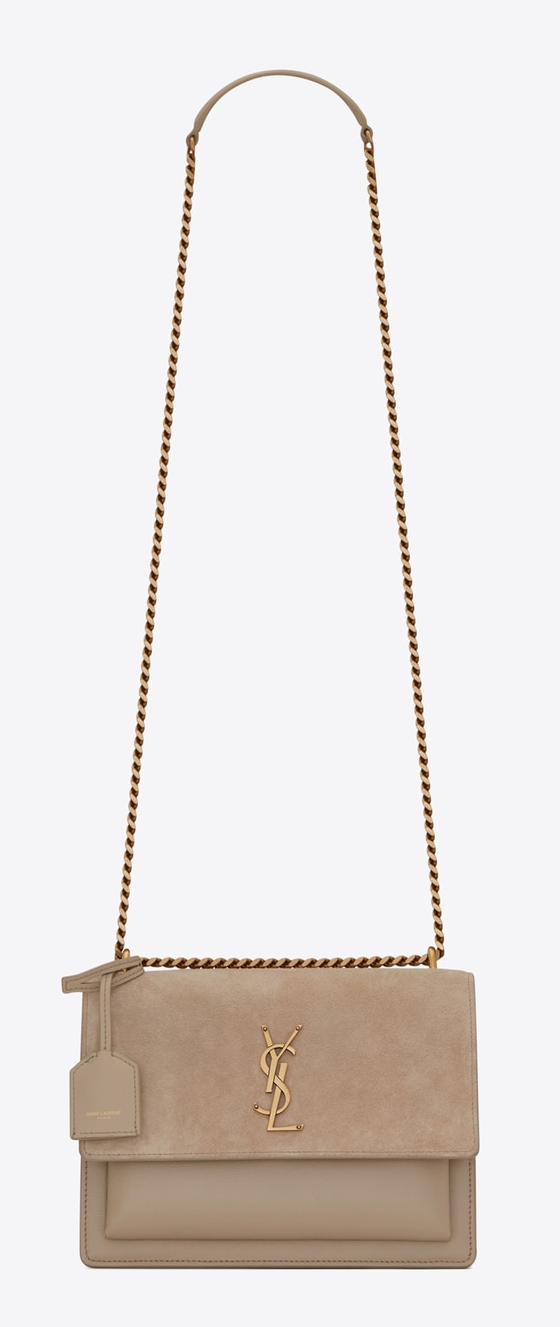 Sunset Medium in Crocodile Embossed Shiny Leather, $2350 (approximately P114,039.63), SAINT LAURENT, ysl.com
Another chain-strapped purse worthy of your attention is the Sunset, a boxy bag with an accordion body that opens up using the magnetic flap closure. Aside from its head-turning YSL emblem, what's so great about the Sunset is the adjustable straps that can be worn either crossbody or as a shoulder bag. Perfect for those who want a bag that can transition from busy daytime activities to fancy evening affairs—hence the name Sunset.
6. Envelope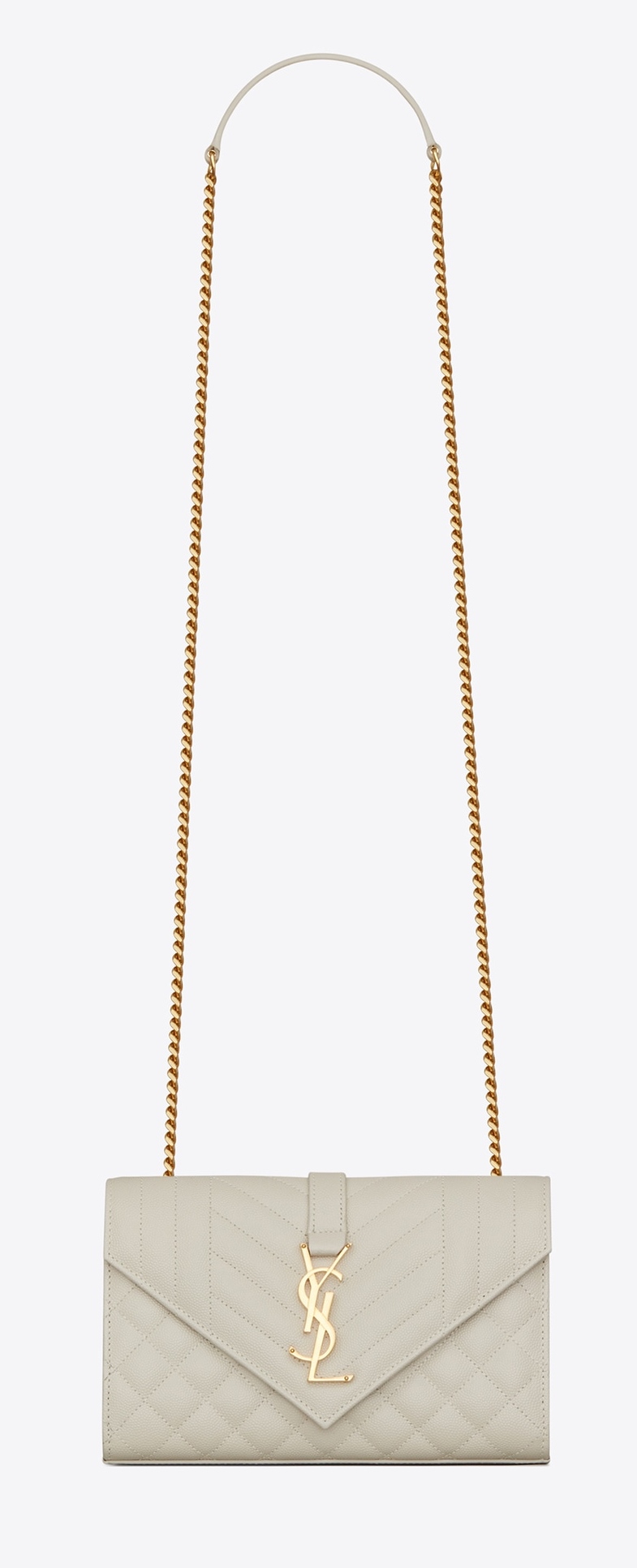 Envelope Small in Mix Matelassé Grain de Poudre Embossed Leather, $2050 (approximately P99,481.38), SAINT LAURENT, ysl.com
Another recognizable Saint Laurent bag is the Envelope, which, as the name suggests, features an envelope-like closure tipped with the iconic flashy monogram. Featuring classic quilted leather and the brand's signature chevron pattern, it's a must-have for those obsessed with designer chain bags.
7. Lou Camera Bag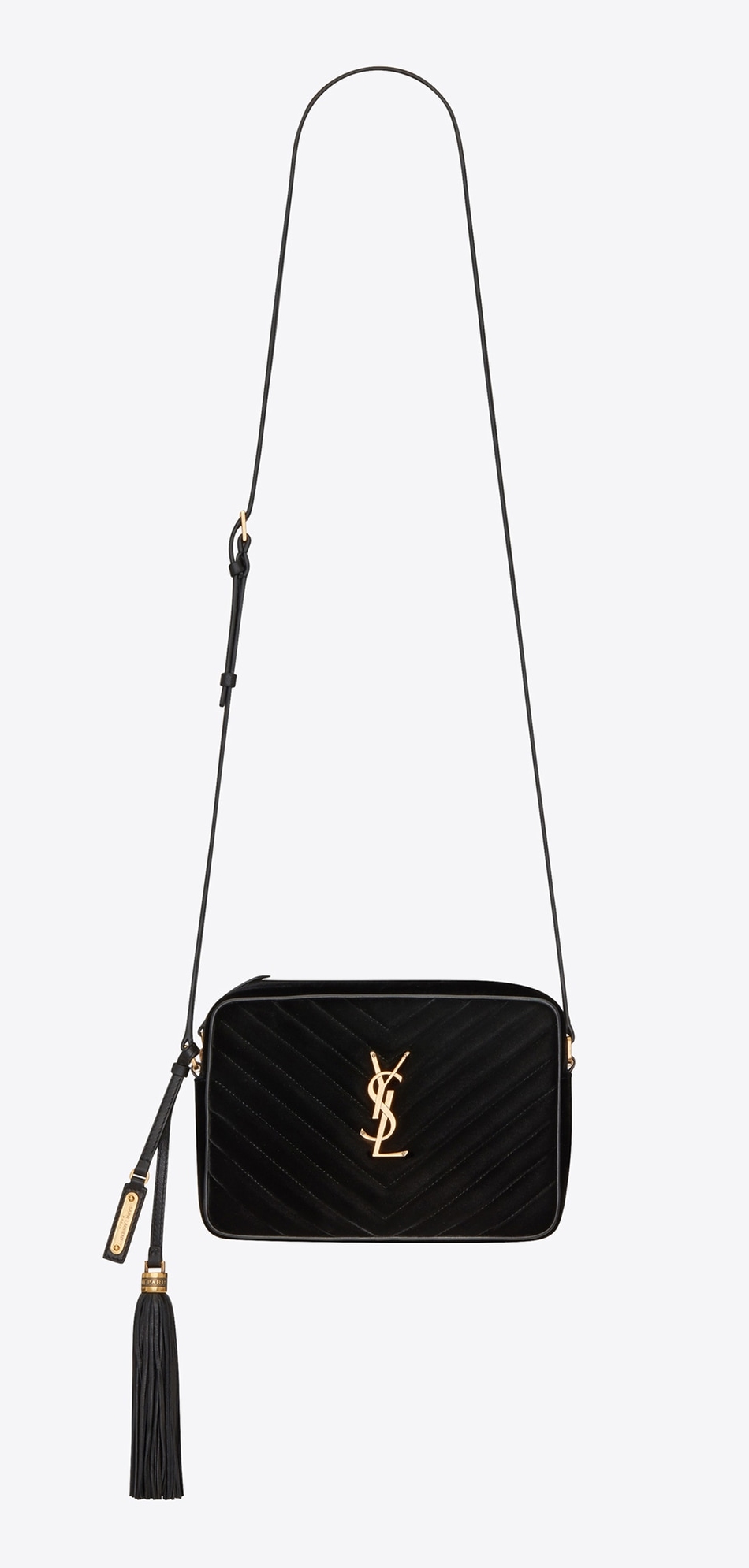 Lou Camera Bag in Quilted Velvet, $1290 (approximately P62,600.48), SAINT LAURENT, ysl.com
Ahhh, you probably saw this coming! Saint Laurent's Lou isn't one of the most covetable camera bags in the market for no reason. Featuring a good old spacious square interior, what makes this tiny but mighty purse a worthy investment are these luxe details: the brand's signature chevron matelasse stitching, the YSL emblem, and that chunky tassel that elevates this piece from simple to high fashion.
ADVERTISEMENT - CONTINUE READING BELOW
8. Le Carre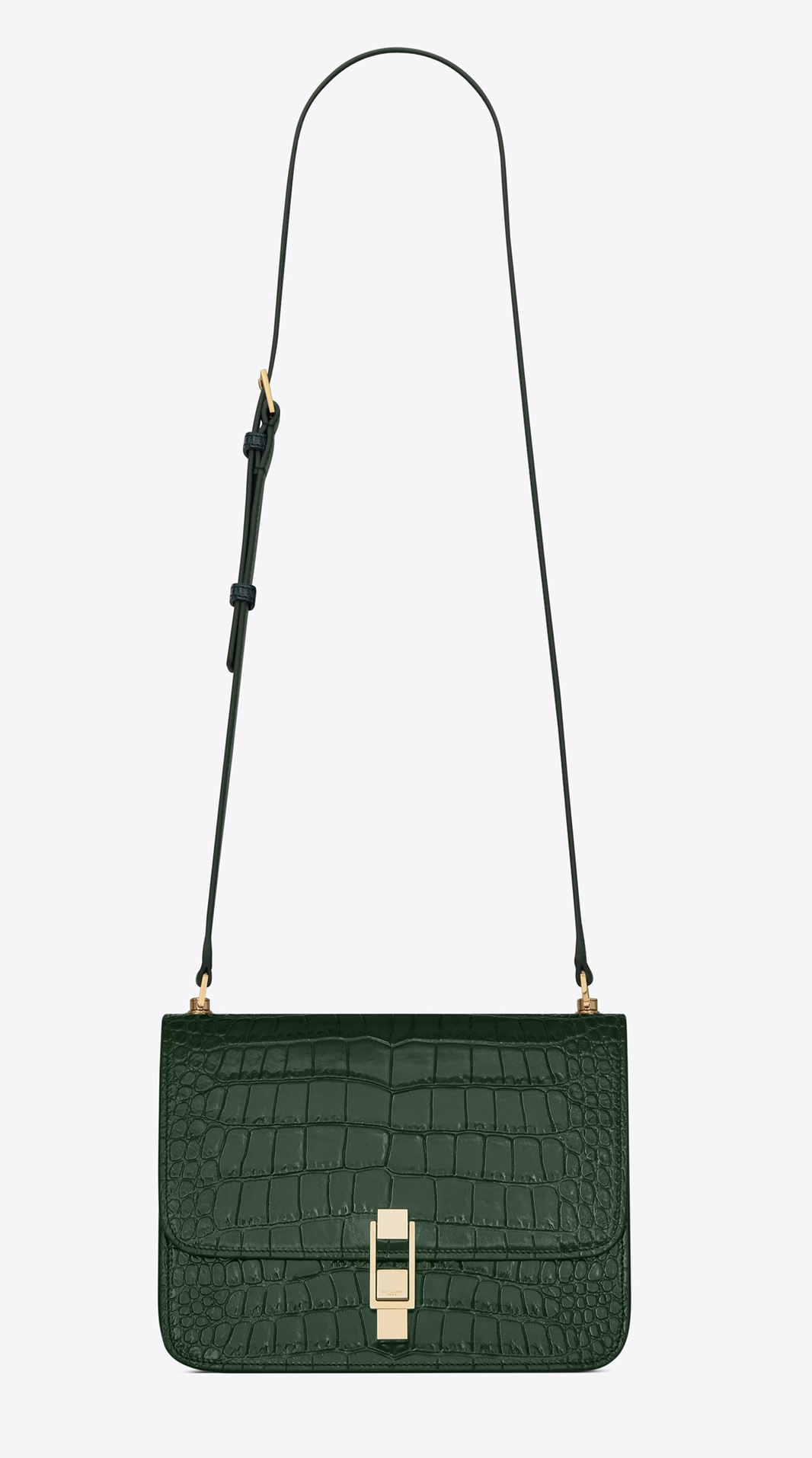 Carre Satchel Alligator Embossed Shiny Leather, $1990 (approximately P96,569.72), SAINT LAURENT, ysl.com
Don't underestimate the house of Yves Saint Laurent because it's not just famous for those famous initials—this bag is pure proof! Le Carre is one of Saint Laurent's most popular shoulder bags even without that iconic emblem. Featuring a unique square lock and simple box structure, this bag has become a must-have because of its minimalist power. Great for those who prefer designer arm candy without the logomania.
9. Cassandra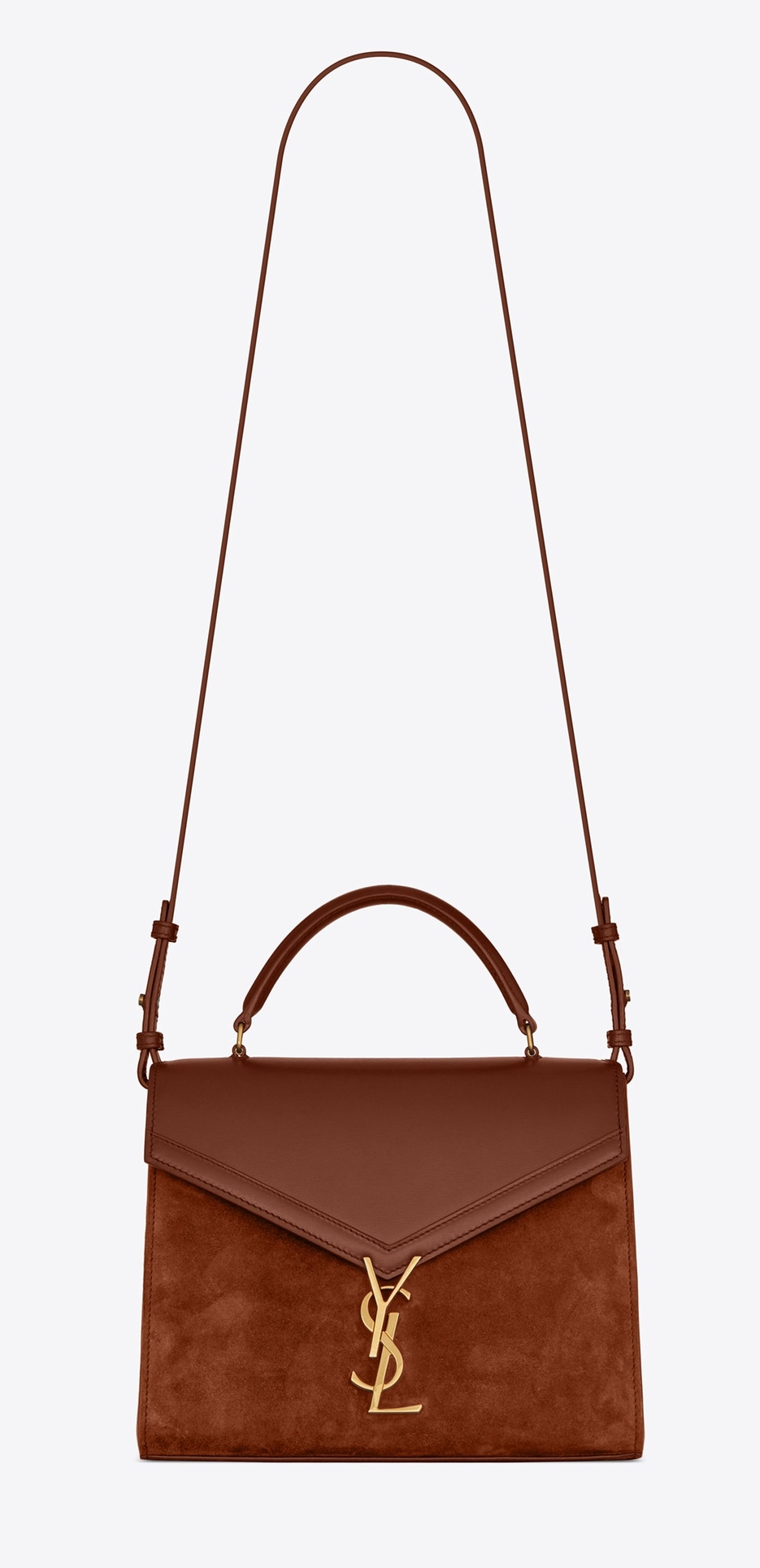 Cassandra Medium Top Handle Bag in Smooth Leather and Suede, $2550 (approximately P123,745.13), SAINT LAURENT, ysl.com
There's something about top handles that make any outfit look a little smarter. However, if you aren't into bulky top handle bags, you can always go for downsized ones that are easier to tote around. Your best bet from Saint Laurent would be the Cassandra. It features that distinct flap of the Envelope but only more square in shape. Given this, it's not only great for evenings out with friends but for quick errands, too.
10. Kate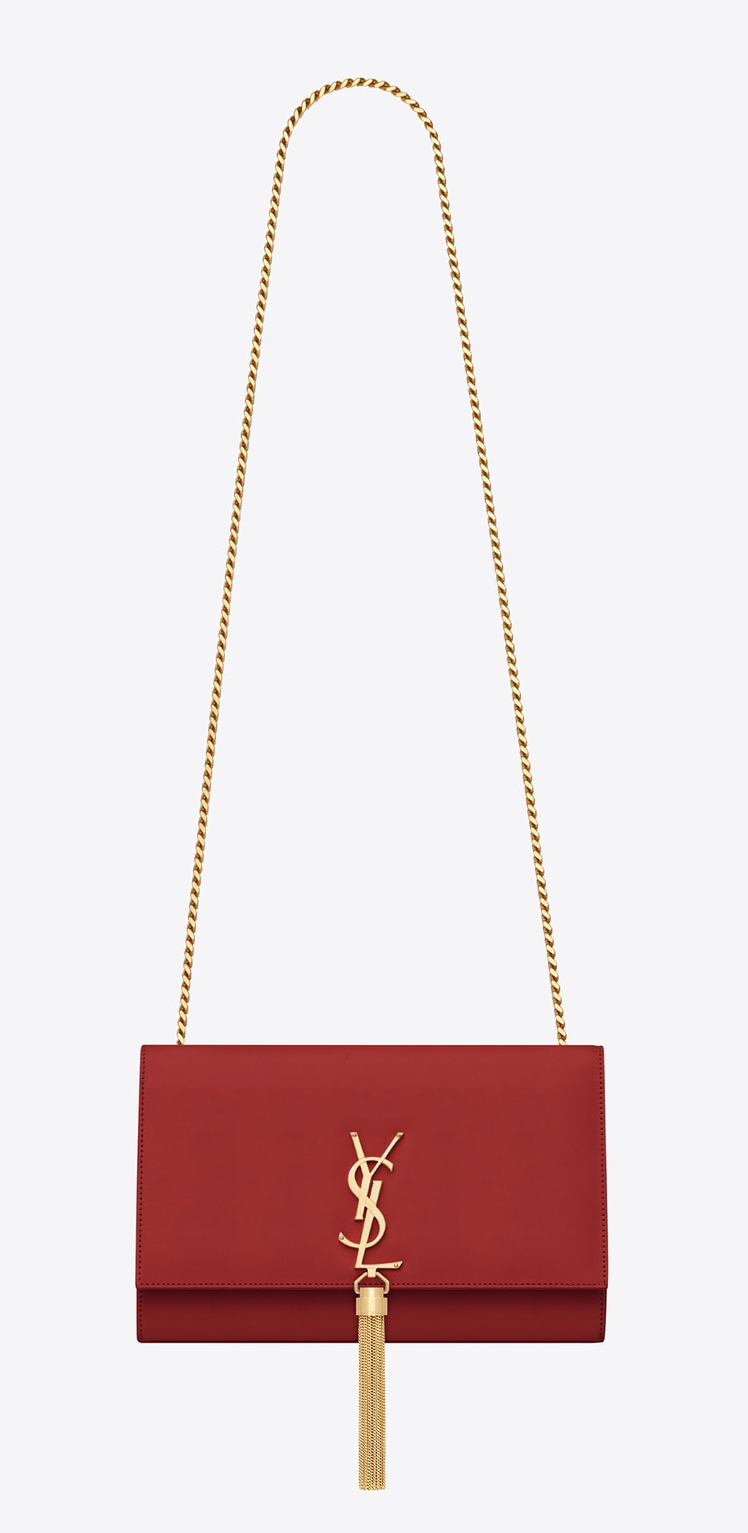 Kate Medium With Tassel in Smooth Leather, $2290 (approximately P111,127.98), SAINT LAURENT, ysl.com
ADVERTISEMENT - CONTINUE READING BELOW
Last but not least is a purse that perhaps best embodies the spirit of the house of Yves Saint Laurent, the Kate. Marked by a classic rectangular shape, the Kate puts a sexy spin on the typical shoulder bag via chain strap and signature YSL logo, while other variants even include a lavish golden tassel. Consider it the ultimate evening bag any fashion girl could ever hope for.
Hey, Preview readers! Follow us on Facebook, Instagram, YouTube, Tiktok, and Twitter to stay up to speed on all things trendy and creative. We'll curate the most stylish feed for you!