It's payday weekend once again and while you're itching to shop what with all the mallwide sales happening left and right, we're pretty sure you're also very much aware of the pain and suffering that our country is going through due to super typhoon Yolanda. Before you even think that you don't have that much money to spare, well, think again. Do you know that the amount you normally spend on a cup of coffee and a bagel can actually buy a survival kit?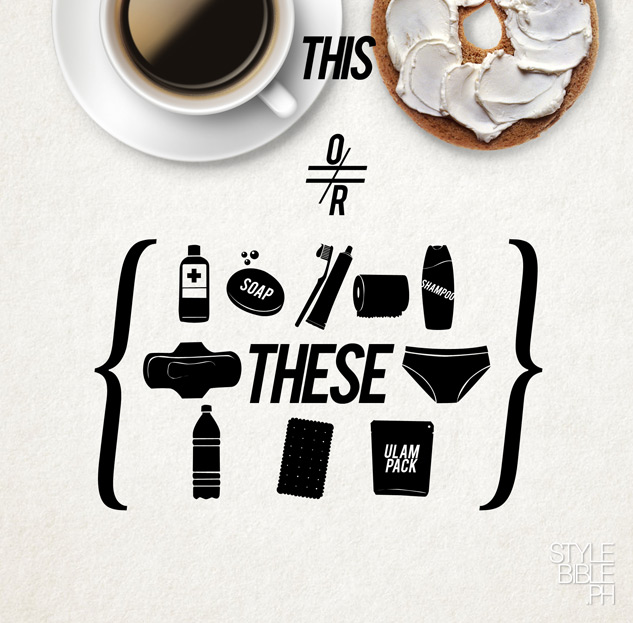 ADVERTISEMENT - CONTINUE READING BELOW
We went grocery shopping earlier to find out where our usual coffee shop budget (approx P235) can go. Check the breakdown below:
CONTINUE READING BELOW
Recommended Videos
Water (1.5 liters), P24
Ulam pack, P13.95
Crackers, P23.50
Soap, P13
Shampoo (6 sachets), P31
Toothpaste (2 sachets), P6.25
Toothbrush, P14
Sanitary napkin (pack of 6), P16
Bathroom tissue (1 roll), P8.25
Alcohol, P29
Disposable undies (pack of 6), P56
TOTAL: P234.95
That's a whole lot of stuff, right? So before you splurge on your cravings this weekend, please think twice. Your money is worth a lot and can actually save a life. They really need our help, more than you'll ever know. Remember: Kindness never goes out of style so act now and be a blessing to others.