Who doesn't have the dream of getting paid to shop? For one girl, that dream is a reality. Better yet, she doesn't just shop, she decides what ends up on your favorite retailer's racks the next season. Meet Roni Palad, a 26 year old Merchandising Manager of Forever 21, and listen to her advice on how to make it in the biz.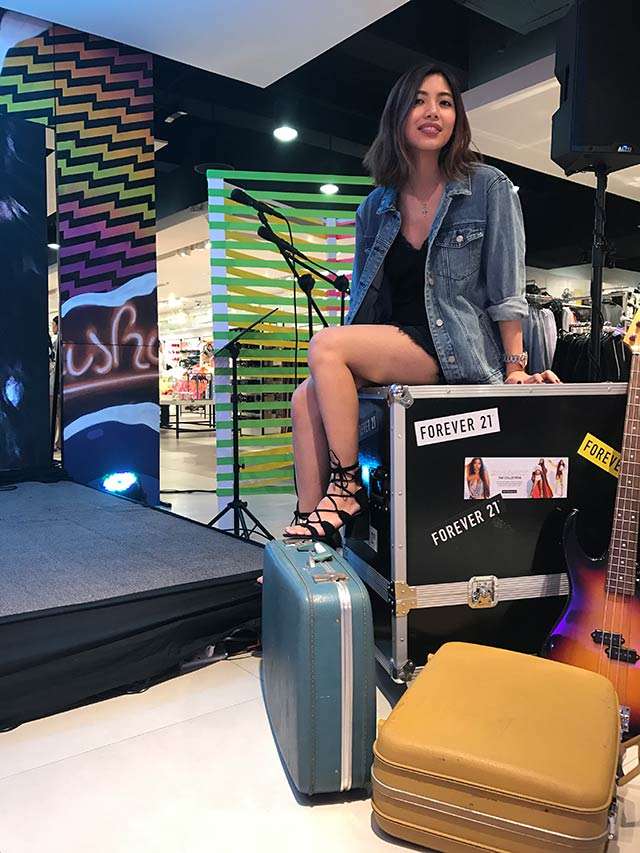 ADVERTISEMENT - CONTINUE READING BELOW
IMAGE Courtesy of Roni Palad
1. Your job sounds so glamorous, but what does it actually entail?
"Basically a merchandiser is responsible for making sure that the brand's offering matches its consumers. This means having the right quantity and styles at the right time, for the right market.
I've gone on a buying trip to our brand headquarters in Los Angeles—this really is one of the most fun parts of the job! It's like shopping for what you want...to put in the stores. Of course, it entails a lot of market study, budgeting, and math, too! And the responsibility doesn't end there; these items need to sell. We also do frequent store visits all over the country. As a merchandiser, I need to make sure our products are displayed well to get the customers shopping. These visits also help us understand the consumer and how to better reach them—and how they differ per location."
CONTINUE READING BELOW
Recommended Videos
2. How does seeing trends months in advance affect your own style and tastes?
"Being part of a large fashion retailer with countless trends and styles allows me to explore and be inspired by different identities, but I think the most iconic people in fashion are the ones who remain true to who they are, as cliché as it may sound. My closet right now is 80% black and white, 10% denim, 5% navy blue and gray, and 5% olive. Most of the time, I stick with my tastes and just update my wardrobe with trends that are closest to my personal preferences."
3. Is that the way you've always been? Have you always wanted to get in fashion?
"If you saw how I dressed as a kid, you really wouldn't have known that I was someone who wanted to get into fashion! I was more into art in general—painting and drawing—than I was into fashion.
ADVERTISEMENT - CONTINUE READING BELOW
I was heavily influenced by my mom who loves to shop and my aunt who's in the jewelry business. I went to many of her trade shows, and I read a lot of magazines. I knew I eventually wanted to be a designer, but going into these shows helped me understand the business behind the creative front of fashion; and this was something I knew I had to learn. Creativity is always there because inspiration is everywhere, and the passion to create something is innate in many of us. But knowing how to make fashion reach a consumer or a market is something else."
4. How did you get your start in fashion?
"In college, I took an internship with Saga Events. We worked on Philippine Fashion Week, and did all sorts of things from brainstorming to getting coffee to staying late for fittings and rehearsals. I didn't take a fashion course, so I was doing it out of the desire to stay connected to what I really wanted. My goal was to learn as much as I could about all the sides of fashion. That internship really made me realize a lot of things not just about the fashion industry but of work itself. Mahirap, girl! But with passion, patience, and creativity, you can make things happen for yourself."
ADVERTISEMENT - CONTINUE READING BELOW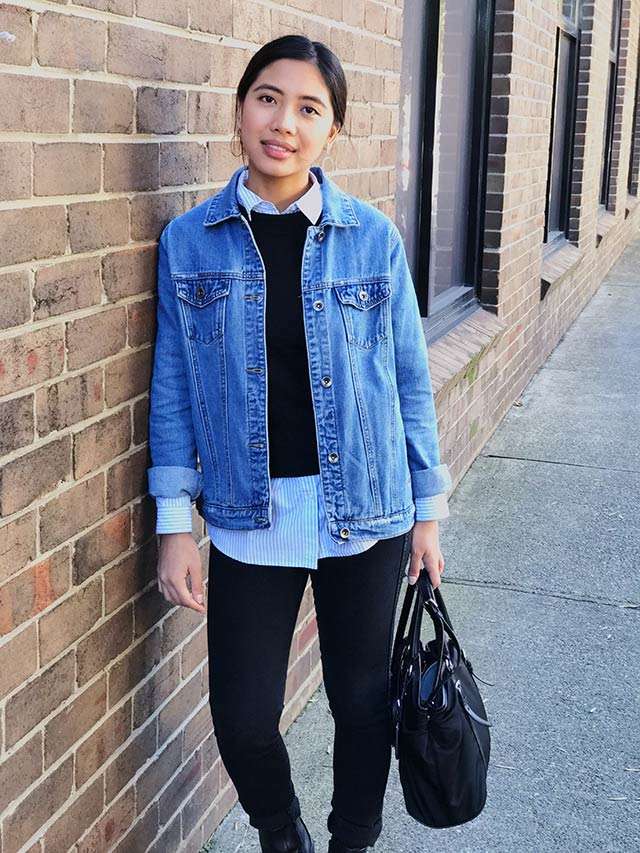 IMAGE Courtesy of Roni Palad
5. Any The Devil Wears Prada-esque stories?
"I had the chance to take classes in the Fashion Institute of Technology. While there, I was got an internship with the Stella McCartney PR office. It was one of the hardest but also the best experiences of my life. We coordinated with a lot of magazines, stylists and celebrities. And because we were interns, siyempre kami magde-deliver ng samples, steam ng damit, clean the showroom, cut out magazine features, things like that. It seemed so glamorous because the setting was New York, but it really taught me how to hustle. I kept telling myself, 'You have to start somewhere.'
ADVERTISEMENT - CONTINUE READING BELOW
Like 'yung first day ko! First time ko 'yun sa New York. Una pa talagang pinagawa sa'kin was 'Here's a credit card, take a cab and bring this [dress] to Harper's [Bazaar].' And in my mind, I was like, 'Where in the world is Harper's? It's my first time here!'. I just wanted to cry. So you know what I did? I called my mom and asked her to look it up on Google. This was pre-mobile data!
But my most memorable experience talaga—and that was when it hit me, I'm in New York, doing this—was when I had to deliver clothes to Vogue. My PR Coordinator said bring these things to Conde Nast and nakasulat doon [sa package] 'Vogue.' So I went to the Times Square office and gave the clothes. As I was on the elevator ride down—I'm not even kidding—I was crying. I got so emotional! It sank in: I'm in the Vogue office. It wasn't a fancy moment at all, like I wasn't even talking to the editors or anything but the fact that I was there, made me really happy. You need these little triumphs in your career—this is your fuel to keep going."
ADVERTISEMENT - CONTINUE READING BELOW
6. What were the hurdles you had to overcome?
"Coming home was always part of the plan. So when I got here, I knew I had to look for opportunities in fashion pa rin. I eventually worked as the Merchandising Assistant at Tommy Hilfiger. That time, we were opening the first store in Manila, so we did everything from managing the construction of the stores, to sourcing construction materials, to buying merchandise, to visual display, to operations, and sales. My direct boss was really a great influence! She was patient and guided me through everything. Unfortunately, the entire work load took a toll on my health. I spent many weeks in the hospital due to fatigue and pneumonia which forced me to take a long rest. I had to leave after that."
7. Any advice for those who also want to work in the industry?
"Just like any other job, there are good, bad, and the worst days. The good days you always have to take note of, and the worst days always call for some cocktails with friends. (laughs)
ADVERTISEMENT - CONTINUE READING BELOW
Be patient but always hustle. Just because you are patient doesn't mean you can laze around. Always keep your goals in mind and work hard towards them. And never bite the hand that feeds you! Fashion is a big industry but a small world. And let us be honest, connections still play a pretty big role in your career. Learn to appreciate the people you meet along the way and all the lessons you get from them. Most of all, stay classy."
Related Stories from Preview.ph
Hey, Preview readers! Follow us on Facebook, Instagram, YouTube, Tiktok, and Twitter to stay up to speed on all things trendy and creative. We'll curate the most stylish feed for you!