In order to make it in this fast-paced world, one has to be multi-talented. That's exactly what Olivia Lopez of Lustforlife.com has to offer. A blogger, photographer, writer, and model all rolled into one stylishly petite body, meet Olivia. She's 23, super fit, and basically living the life all millennials dream of having.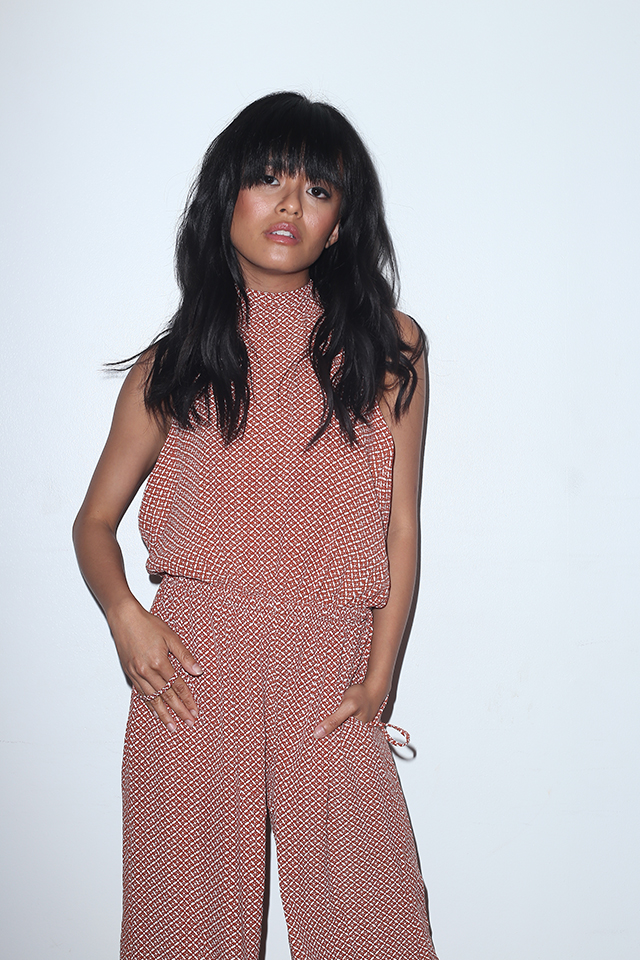 Olivia's life as Cali girl all started when her family migrated to the US when she was seven years old. "We honestly came to California for a summer vacation, we had a dog and everything, and we just never came back." She started her blog at age 14, but what separates her from other bloggers is the fact that a) she has good taste, b) she actually loves writing and editing photos, and c) she can do it all. "I was doing a lot of journalism in Orange County which is kind of how I got my footing. I worked as a fashion buyer and I did a ton of freelance styling jobs in between. By the time my blog gained a lot of traction, I kinda already had a network that I could tap into and an online portfolio."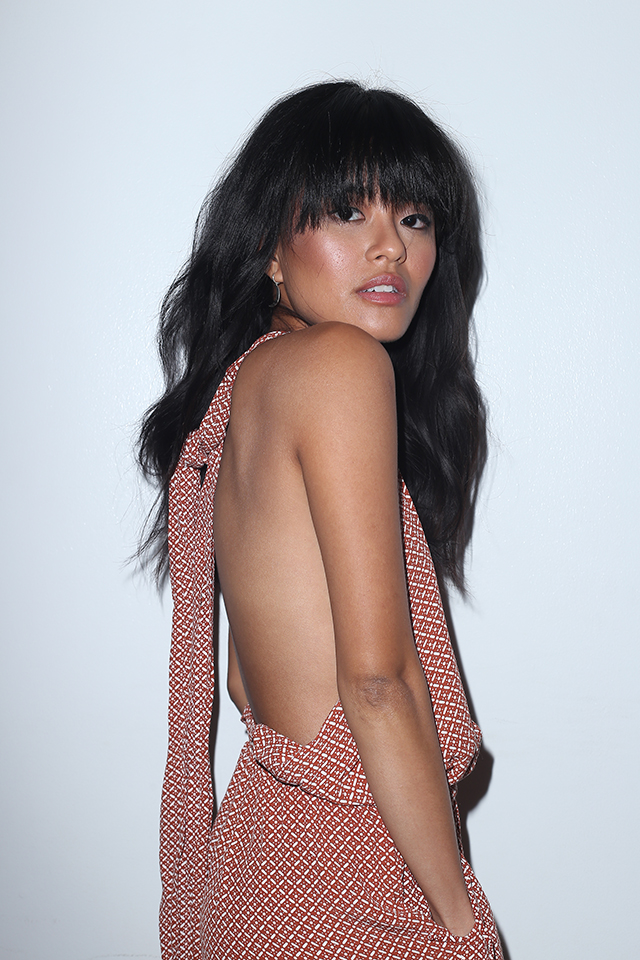 ADVERTISEMENT - CONTINUE READING BELOW
In the past three weeks, Olivia has been in three different countries…for work. "I love the versatility of work I can get and projects I do. And literally my day and week are so different. With each country I've visited, I've done a huge range of activities with local brands and magazines. And it's so fun to be able to work with a different team on a frequent basis."
We met Olivia who came straight from an overnight (!) Palawan trip with Martine Cajucom. It was the fourth day of her short five-day stay here in the Philippines and her schedule was cray packed. But Olivia is used to it. A day after our shoot she flew to Fiji to shoot an island campaign for OPI. Living the fast-paced life jumping from one country to another, we were dying to get to know more about the girl who looked like an Asian Pocahontas.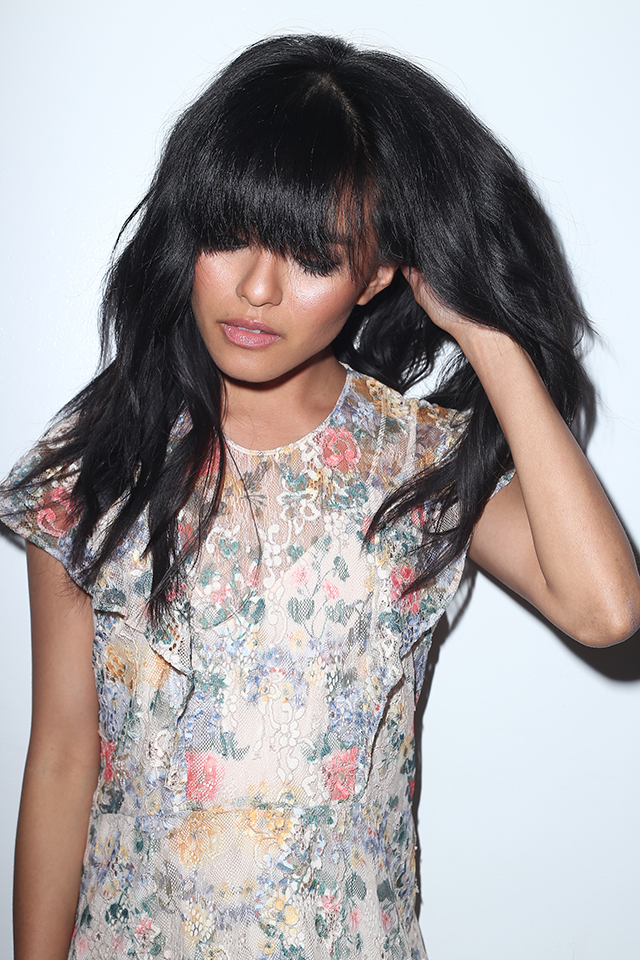 What's the best thing about living in California?
"I love the lifestyle a lot. Specifically the neighborhood I live in, which is going through a renaissance. It has become a creative hub in LA. You can pretty much pursue your dream job there. Everyone in LA doesn't have a normal job, almost like it's harder to find someone with a normal job. A lot of my friends are photographers, art directors, writers, screen writers. My boyfriend works at an ad agency, he just worked on Beyonce's last music video. Everyone sort of does something in the arts, or entertainment or media."
ADVERTISEMENT - CONTINUE READING BELOW
You do everything that a millennial would hope to achieve. Can you share us what do you do exactly?
"I have a blog. But aside from that I shoot a lot of interior and travel photography for a lot of different magazines. One of my last shoots was for Travel and Leisure. Umm, last fashion week in Paris I shot for Wall Street Journal Magazine. So I do both. But I also do a lot of campaign work where I'm in front of the camera. But 50% of it is also behind the camera."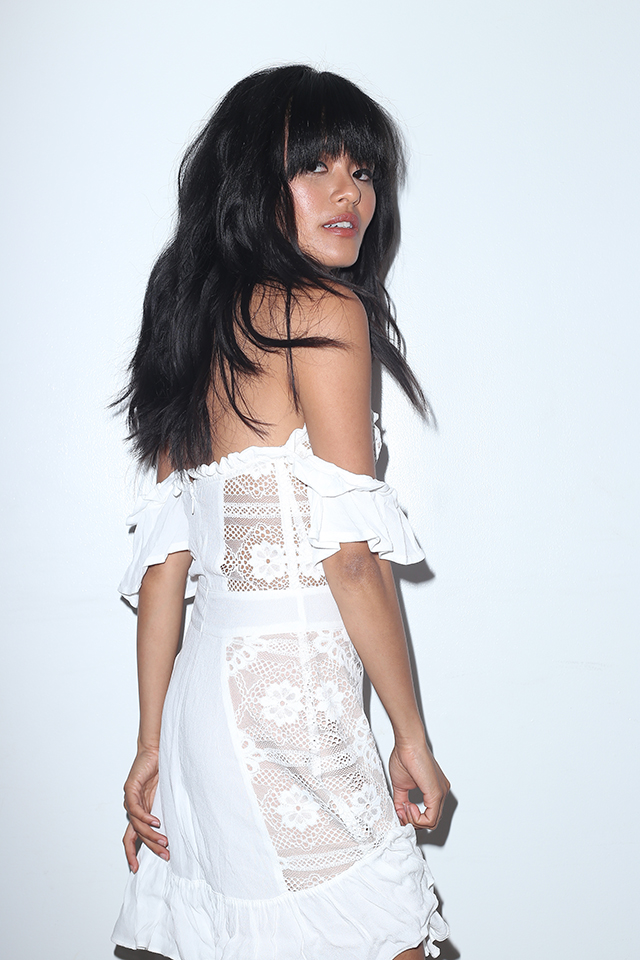 ADVERTISEMENT - CONTINUE READING BELOW
What do you enjoy more? Writing or taking photos?
"I enjoy shooting more. I love every part of it except for carrying the camera. Laughs. I love color editing. When I'm at home I literally don't leave my cave. I'm just editing. People are like, you should hire someone to do that, but I'm like, that's my favorite part of the process!"
Love how you always look so effortlessly put together, please describe your personal style.
"I think it's extremely versatile and timeless. I feel like, at least my ideal style, because I live in an airplane and I'm in a new city every three or four days I usually wear pieces that can go from day to night. And also can work in different cities."
What are your go-to brands?
"I love Faithfull the brand, it's this Bali label that does resort wear. I love Loewe, they're my favorite for accessories right now. Proenza Schouler and I love Cos. Cos is great."
ADVERTISEMENT - CONTINUE READING BELOW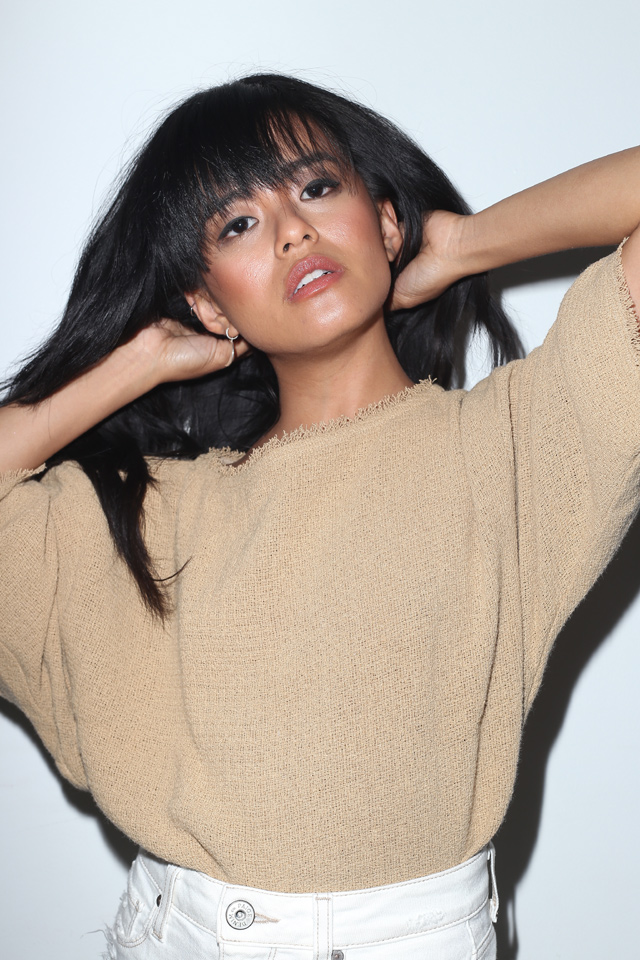 From all your travels, can you share with us your favorite shopping spots?
"France for sure. Every June everything goes on sale in Paris, all of the French brands are like 50-60% cheaper than anywhere else in the world. In terms of small markets and stuff I really love Tulum in Mexico. There are a lot of awesome local designers there. I know this sounds biased but LA has so many independent boutiques. A lot of little small brands that have cool pieces that you can't really find anywhere else."
ADVERTISEMENT - CONTINUE READING BELOW
You basically live in a suitcase, please share with us some travel tips.
"I pack really light. I just don't like carrying a lot. I feel like it creates a psychological barrier when you're constantly lugging so much stuff. This also means you have room for shopping. And oh! Always ask locals where to go because they know best."
Plane rides can be very taxing on the skin, can you share a few beauty tips with us?
"My gosh! I've become such a beauty junkie just because the plane is like your worst enemy. So I do the Korean skin care regimen. If I'm going to be on a long flight, I will always put a hydrating mask after. And right before I board a flight I will put a serum and then oil. Then towards the end of the flight I put on face mist. Don't ever put makeup on a flight! It will make you break out. Drink tons of water."
ADVERTISEMENT - CONTINUE READING BELOW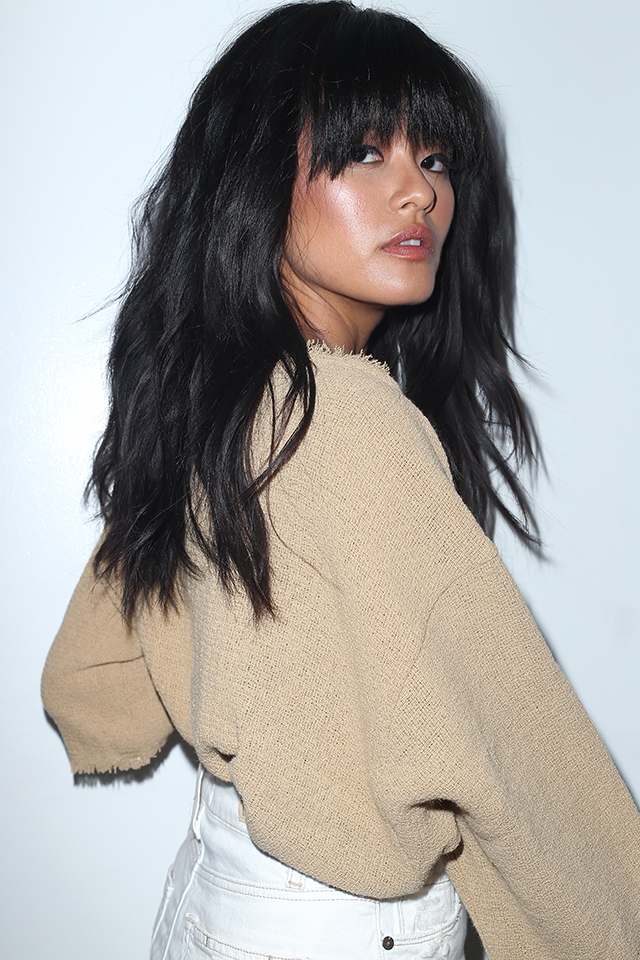 Style tips?
"Dress for your body type. People think I'm so much taller just because of the way I dress. Also if you're a tiny girl, find a seamstress because it will change your life."
How do maintain such a svelte figure?
"I don't do diet but I'm a workout junkie. I do all the seasonal sports, so surfing and skiing. When I'm home I do pilates, yoga, barre, and boxing. I just have a lot of energy."
ADVERTISEMENT - CONTINUE READING BELOW
After roughly eight or nine years in the biz, you're still at the top of your game. What do you think is the secret to staying relevant?
"I think for me, blogging was never my main focus in the sense that I always worked on projects outside my blog. And it has allowed me to use my blog more as a portfolio than just a platform and I think when you do a lot of creative projects outside your platform you will always be relevant because you will always have more to offer than just a website."
We told you she pretty much does everything, right?
Photography by Meet Keso
Makeup by Ara Fernando
Hair by Toni Lyn Santos
Hey, Preview readers! Follow us on Facebook, Instagram, YouTube, Tiktok, and Twitter to stay up to speed on all things trendy and creative. We'll curate the most stylish feed for you!