Meet Lyn Slater, a 63-year-old law and child welfare professor whose OOTD game will blow everyone else's out of the water. More popularly known as the Accidental Icon, this New York-based fashion blogger is a living proof that style knows no age and therefore shouldn't be boxed by stereotypes.
Having been in the blogosphere for only three years, Lyn has already managed to become a favorite subject among street style photographers, earning herself an automatic invite to big-ticket fashion shows and events. She's also previously collaborated with several beauty and fashion brands and has landed on the pages of Harper's Bazaar Brazil, Vogue Mexico, and the likes.
In an exclusive Q&A with Preview, get to know more about the Accidental Icon below.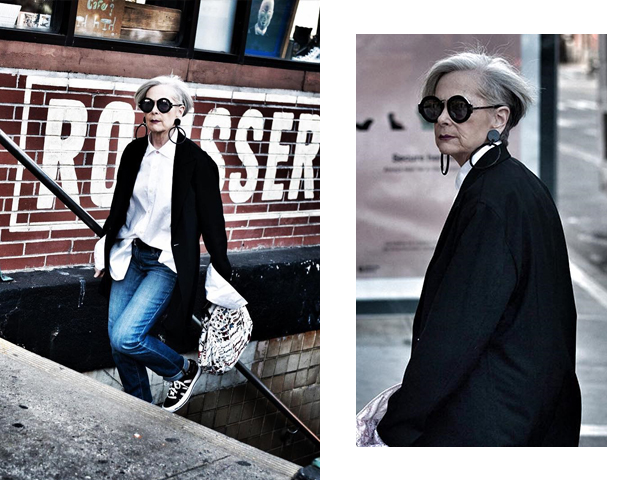 ADVERTISEMENT - CONTINUE READING BELOW
IMAGE INSTAGRAM/iconaccidental
How did you come up with the name Accidental Icon?
"The last year that New York Fashion Week was held at Lincoln Center, I was meeting a friend who had come in from Canada for the shows on the plaza. I was wearing a vintage Yohji Yamamoto suit and carrying a very unique Chanel bag. All of sudden these photographers started to take pictures of me because they thought I was some fashion person. Seeing that, [even the] tourists started taking pictures, and my picture ended up in a magazine and that is how it all started…accidentally, and thus the name."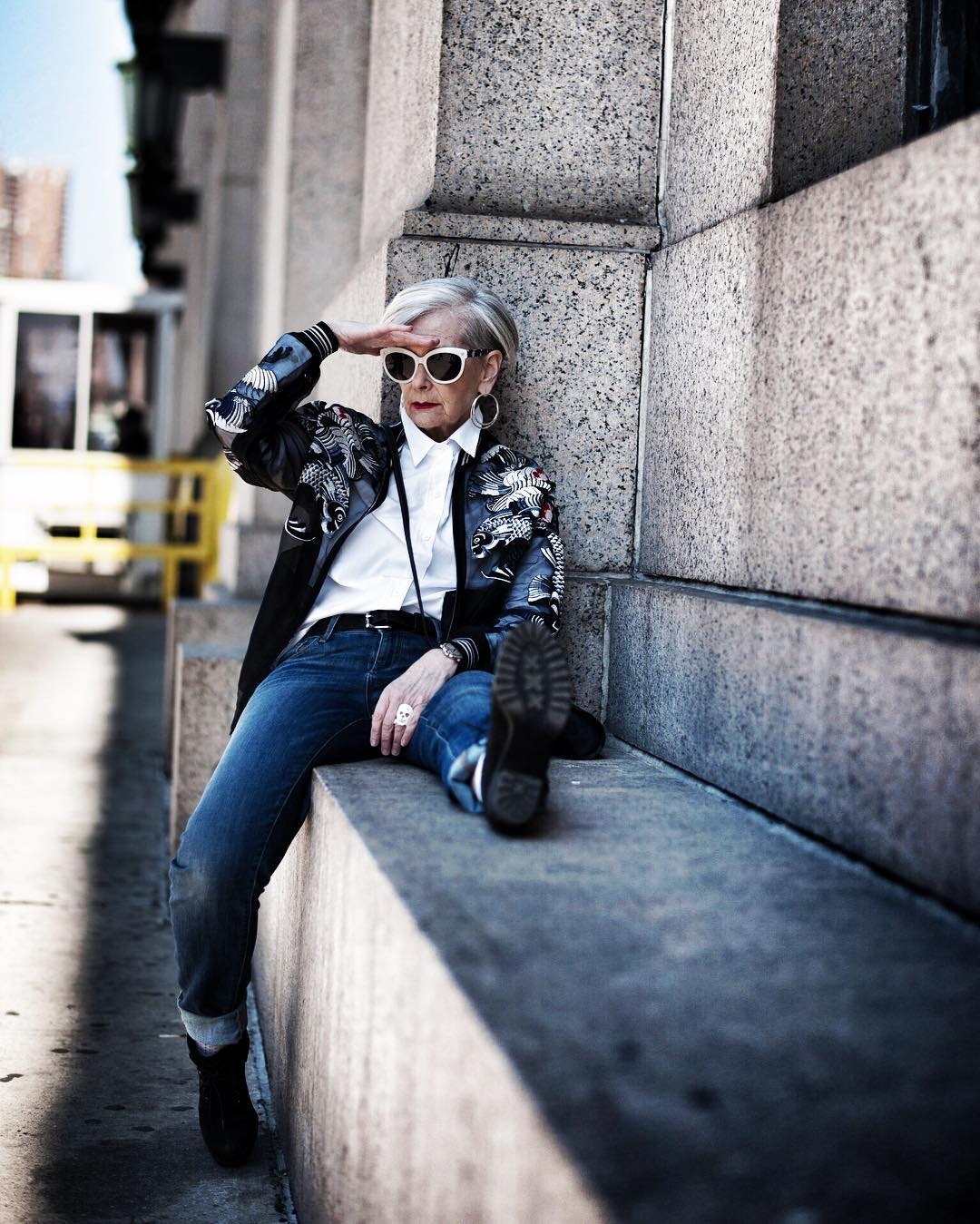 CONTINUE READING BELOW
Recommended Videos
IMAGE INSTAGRAM/iconaccidental
We heard that you have a full-time career as a professor at Fordham University. How are you managing your schedule now that your blog is already gaining more followers and recognition?
"It has indeed become harder and harder. However, I manage to post only three times per week. I do my main essay and photo on Monday, give details about the look and write an addendum on Wednesday, and on Friday I do my 'Fashion Bibliography,' which is a series of links to articles and interesting videos I have read and viewed during the week about fashion. The blog is the easiest part; what takes up more time are the other activities that come along with the blog—like photo shoots, collaborations, attending events, and responding to many emails. So I think I will need to get some interns to help."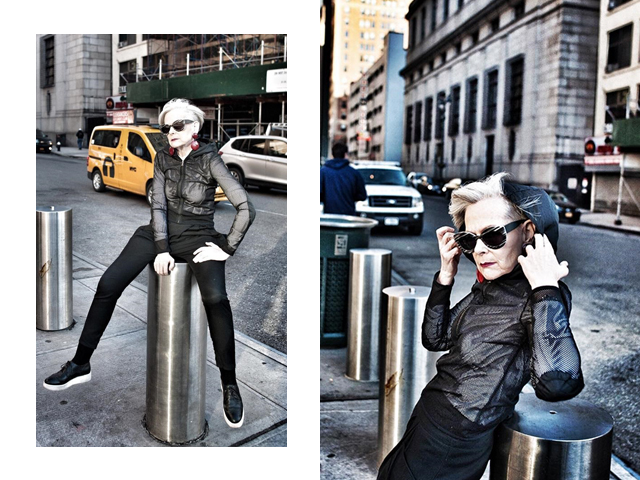 ADVERTISEMENT - CONTINUE READING BELOW
IMAGE INSTAGRAM/iconaccidental
We must say, your photos are very editorial-worthy! Who takes your pictures?
"I am exceptionally fortunate to have a life partner, Calvin, who is a talented photographer. This makes taking pictures and editing very easy. We actually have fun together going out and shooting [my photos for the blog], and then we'll always end the shoot with lunch or dinner. The blog allows us as a couple to express our creativity, spend time together, and enjoy our life in New York City."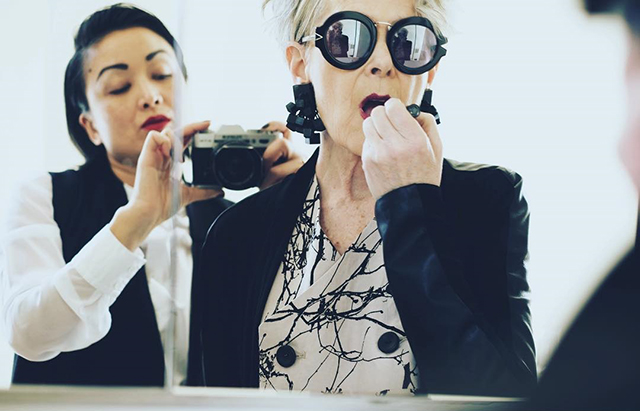 ADVERTISEMENT - CONTINUE READING BELOW
IMAGE INSTAGRAM/iconaccidental
How did you get so good at posing in front of the camera?
"At first I was very shy in front of the camera, which is why I always wore sunglasses. As I have had more practice and worked with other photographers and models who have given me tips and advice, I have gotten more and more comfortable being in front of the camera."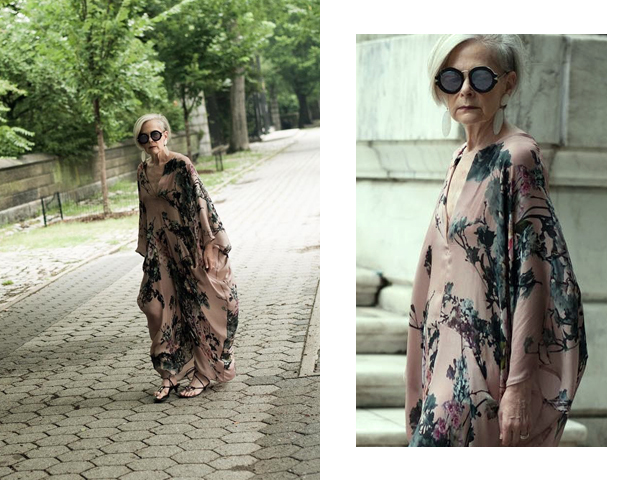 ADVERTISEMENT - CONTINUE READING BELOW
IMAGE INSTAGRAM/iconaccidental
Have you always been into fashion when you were younger?
"I have always been interested in fashion and clothing. Some of it comes from my grandmother who had an incredible sense of style and was always beautifully put together. From a young age, I used clothes and fashion to communicate things I wanted to say about myself. Fashion for me is a creative act. I feel like a sculptor but I use clothes on my own body to create something unusual and new. Fashion allows me to express my unique identity and allows me to transcend categories like age and gender. Fashion for me is freedom to experiment with different aspects of myself: who I am and who I wish to be."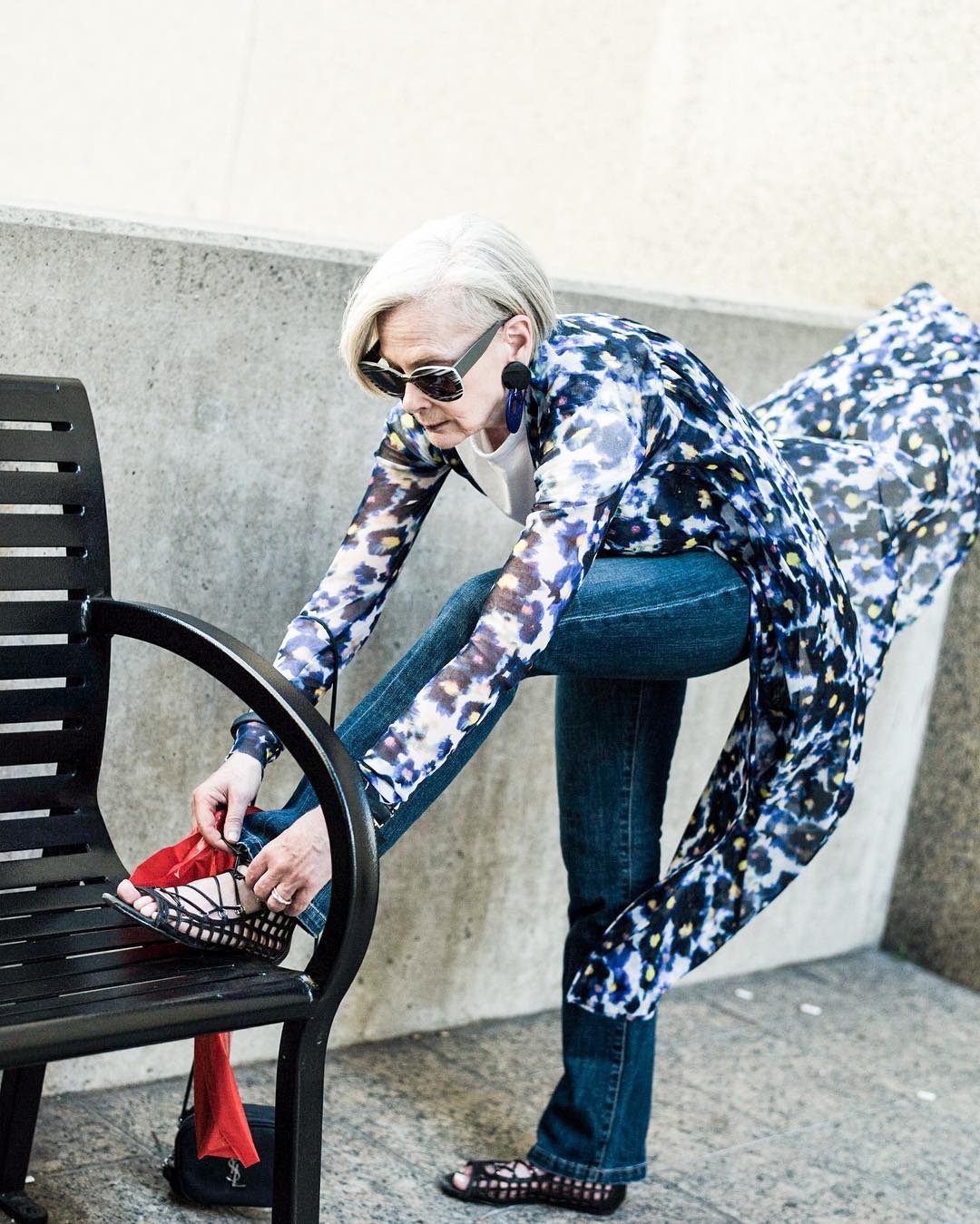 ADVERTISEMENT - CONTINUE READING BELOW
IMAGE INSTAGRAM/iconaccidental
How would you describe your style then and now?
"My style is always related to the time in history I am living in and the identity I am most concerned with at any given time. So I have to say my style always changed with the times and who I was becoming as a person. I have to confess I am not someone who follows trends as I like to be different than everyone else. My style challenge has always been about how to fit in but be different at the same time."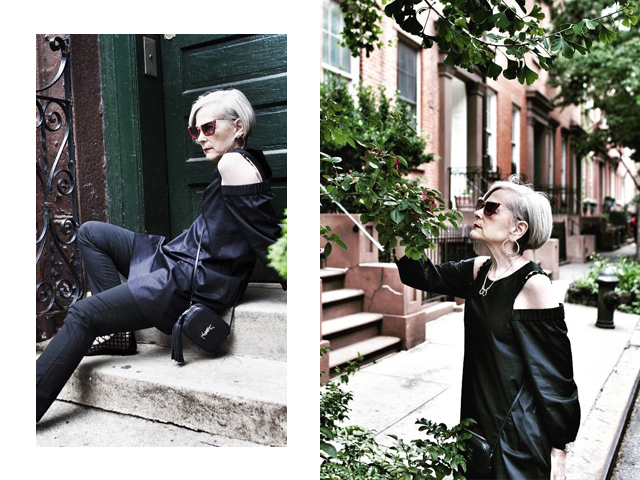 ADVERTISEMENT - CONTINUE READING BELOW
IMAGE INSTAGRAM/iconaccidental
What is it about fashion and blogging that you enjoy the most?
"I love using clothing and blogging to tell stories. For me, I know a fashion editorial is good when I can start imagining myself to be a character in the story. I also love to read and take in new information and more so recently I have been thinking in more visual terms. So I have really been focusing on how to add more photos to my storytelling. I also love meeting new people, especially people who are what I call fearlessly creative, and they are very inspiring. My interaction with them allows me to expand my work and how I might think about it."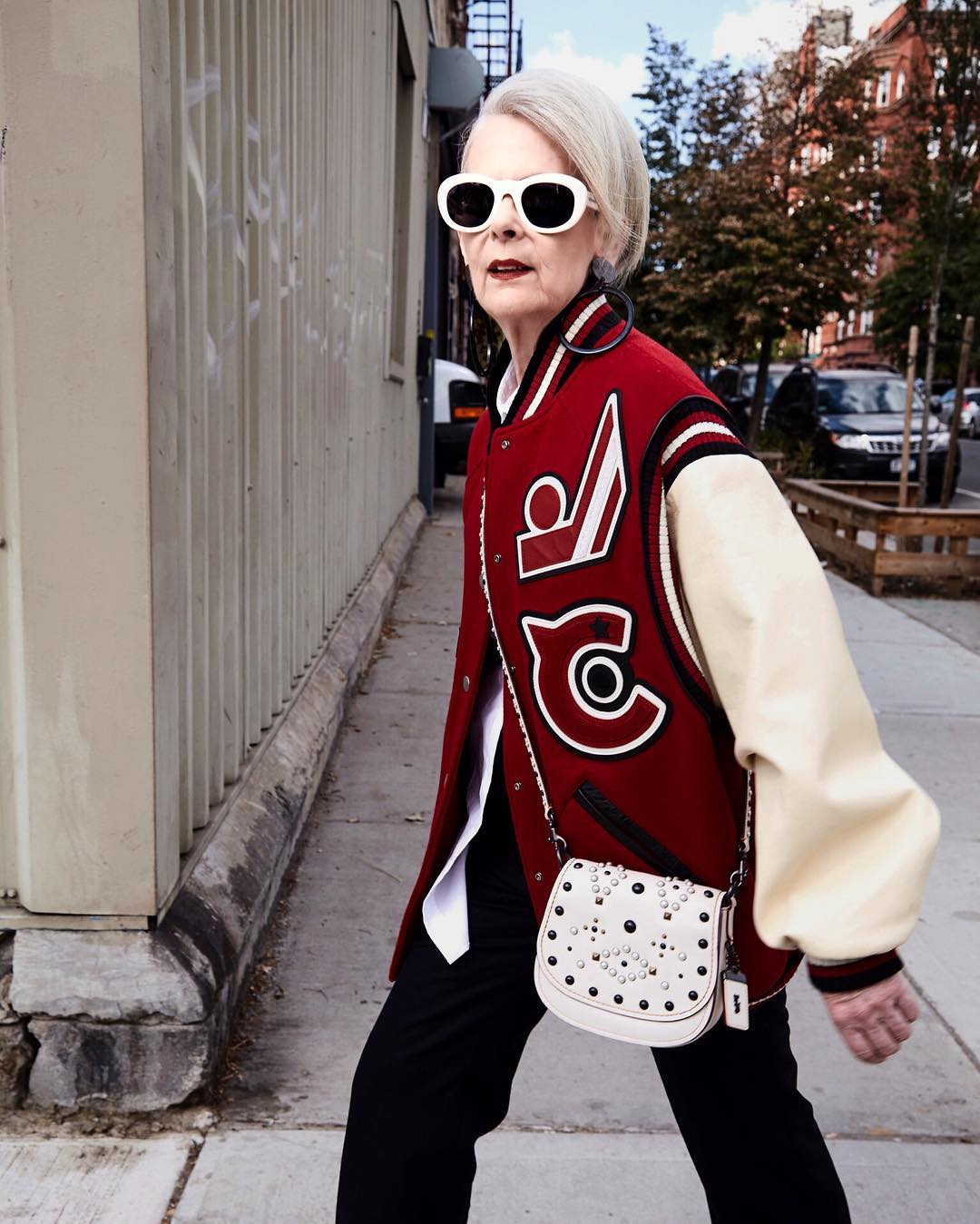 IMAGE INSTAGRAM/iconaccidental
ADVERTISEMENT - CONTINUE READING BELOW
So what's next for the Accidental Icon?
"As I said, I love to collaborate with other creative people. I see that as a very broad category that can include working with brands and designers to help tell their 'story' and possibly collaborate on some capsule collections (jewelry, clothing, accessories, and beauty). My big dream would be to have a great team that could turn my blog into an online fashion magazine."
Related Stories from Preview.ph
Hey, Preview readers! Follow us on Facebook, Instagram, YouTube, Tiktok, and Twitter to stay up to speed on all things trendy and creative. We'll curate the most stylish feed for you!