Halfway across the globe, two Filipina designers presented their holiday collections—tropics-speak for Fall/Winter 2018—at Vancouver Fashion Week held last March 19 to 25 in Vancouver, Canada as we were hunkering down for Holy Week. But it wasn't just a matter of flying the clothes there and skipping any number of religious traditions. For Krizia Jimenez and Tia Lacson of LuxeSaint (pronounced luks-sohn, like Luke with an s, and "Saint" of Yves Saint Laurent), it also meant fulfilling a destiny some of us can only ever dream of.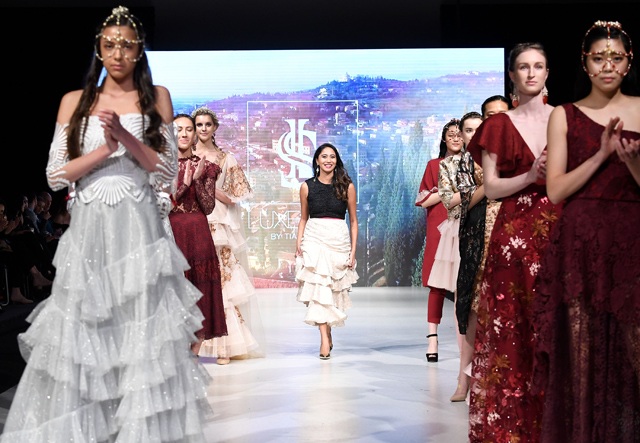 IMAGE Arun Nevader of Getty Images; Courtesy of Vancouver Fashion Week
Tia Lacson of LuxeSaint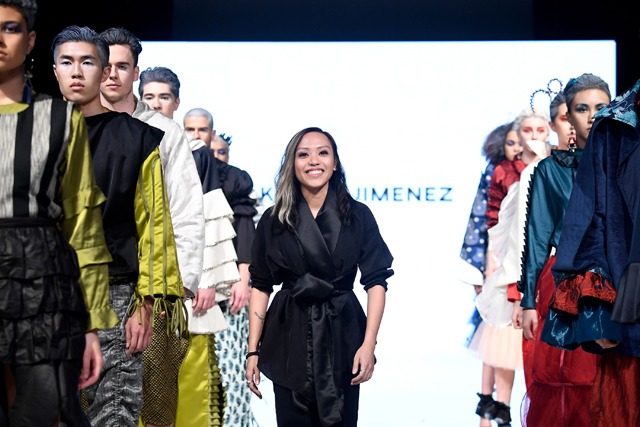 IMAGE Arun Nevader of Getty Images; Courtesy of Vancouver Fashion Week
When asked about the selection process, Tia said, "I had to tell [the VFW team] about my concept and inspiration for my collection, and we were monitored from time to time with regard to the progress of our pieces."
"It also didn't stop there; when I got to Vancouver they prepped me about all the possible events that would happen before and during the show. They were really equipped. I was also given the chance to participate in panels and workshops that gave insight on the different processes that everyday designers encounter," added Krizia.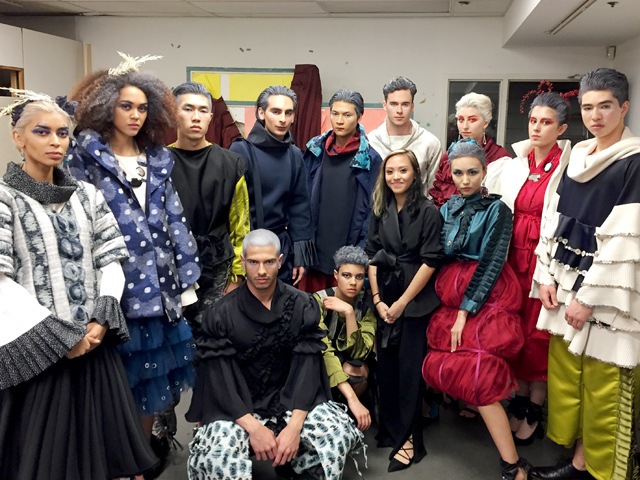 IMAGE Courtesy of Vancouver Fashion Week
Krizia, a Fine Arts graduate of the University of the Philippines Diliman, showed her collection for the first time last March 25. Aptly titled Atlantica, it featured large shapes that bubbled away from the body or cascaded from it like an underwater current. The silhouettes were striking, reminiscent of Craig Green albeit the choices of patterns and color. Hers were full of them, and even when she wasn't using fabrics that were traditionally Filipino, a number of them looked markedly familiar.
It is interesting to note that though the collection was shot on women for the catalog, the designer chose to send it down the runway on both men and women sporting gray pompadours. She identified the clothes as unisex in an interview, but perhaps they speak of the genderlessness of her underwater world or of a future that is post-gender.
ADVERTISEMENT - CONTINUE READING BELOW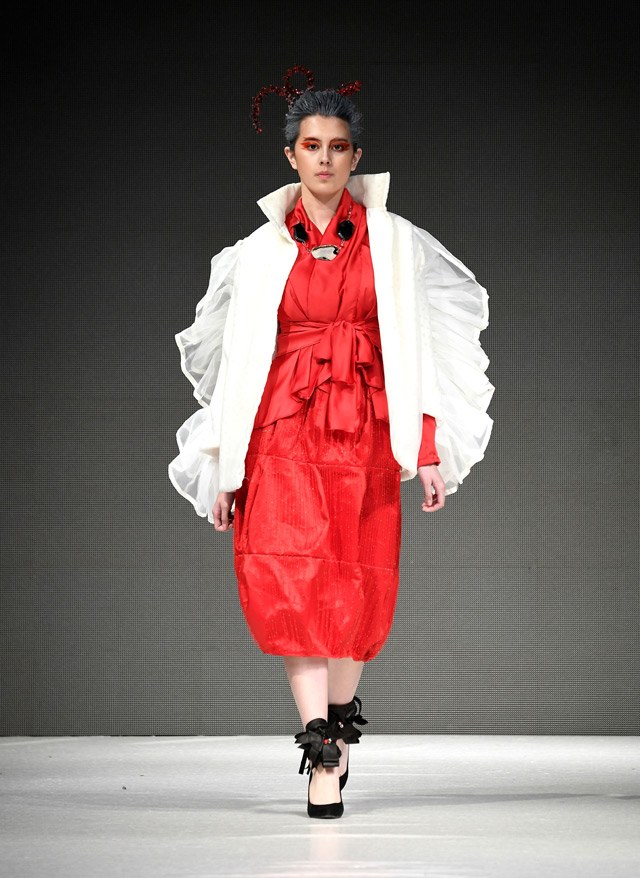 IMAGE Courtesy of Vancouver Fashion Week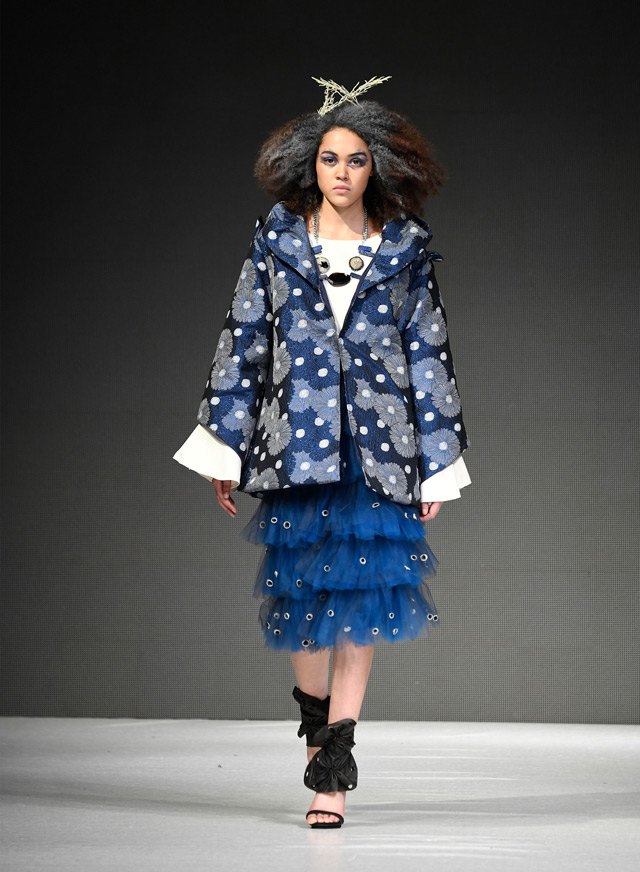 IMAGE Courtesy of Vancouver Fashion Week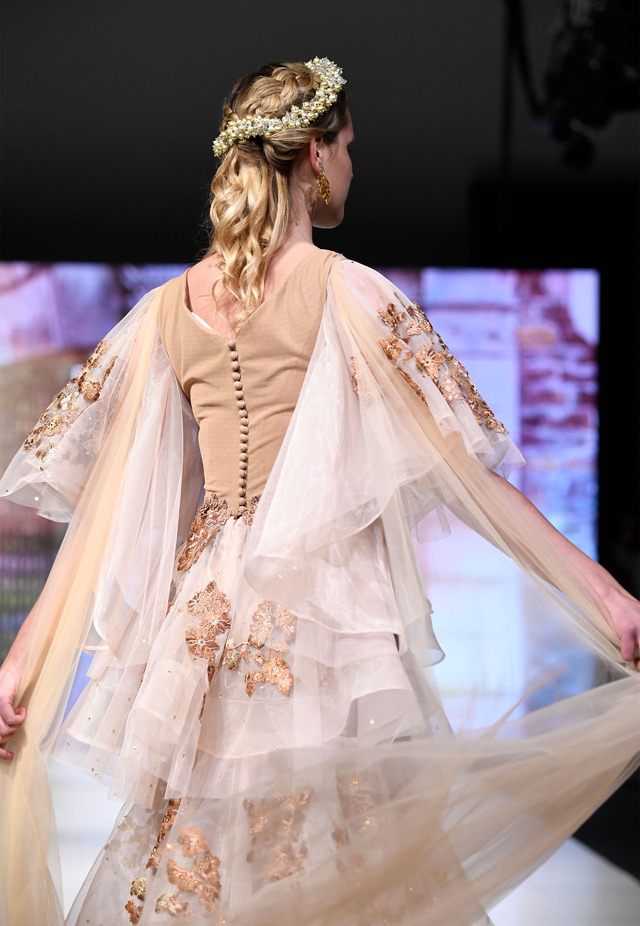 IMAGE Courtesy of Vancouver Fashion Week
Tia, on the other hand, graduated from Enderun Colleges and is based in Bacolod City, Negros Occidental. Her collection titled Renaissance was staged last March 23. It was inspired by "a woman who rose above all the struggles and turned the situation into something beautiful." Not a far cry from the sentiment of established fashion houses in the wake of the #MeToo movement, but the way it manifested itself in Tia's collection was different. Soft, delicate, romantic, feminine—yes. These have become the trademarks of her brand LuxeSaint. But her woman didn't feel the need to hide or cover up. She would wear these numbers to an everyday function, simply to dial up the glamour, or to a black tie ball where she can't help but dazzle.
It is apparent that Renaissance draws from a mishmash of inspirations. Naturally from the Italians where the rebirth happened, but also from the orient as seen in the styling with face adornments. The melding of influences resulted in a collection that is unexpected and eclectic. It was as though Ellie Saab and Dolce and Gabbana were remixed through a lens that was quite other. As one might sense, the brand is evolving past previously held notions of prettiness and is starting to come into its own.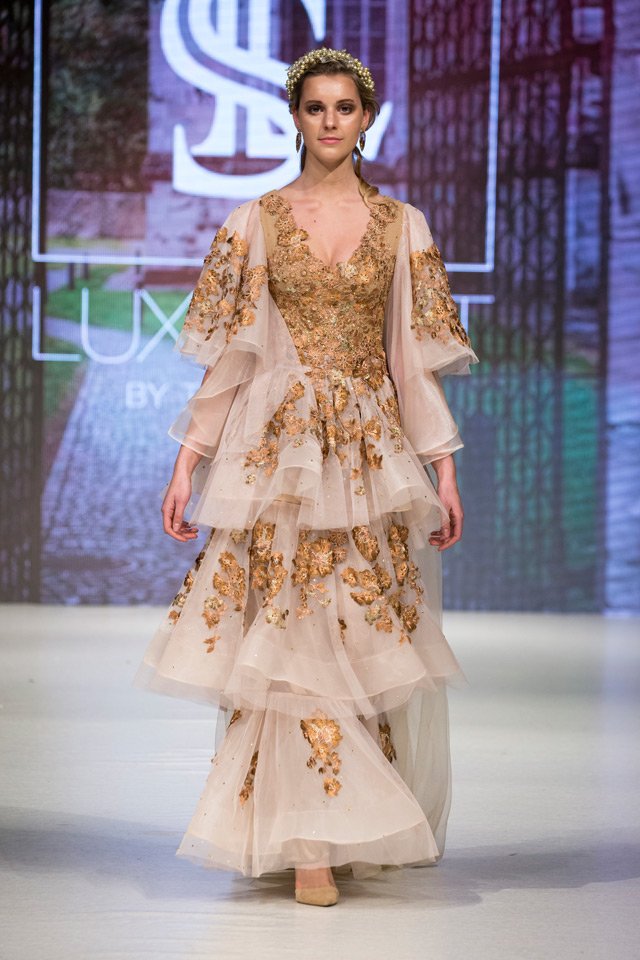 IMAGE Arun Nevader of Getty Images; Courtesy of Vancouver Fashion Week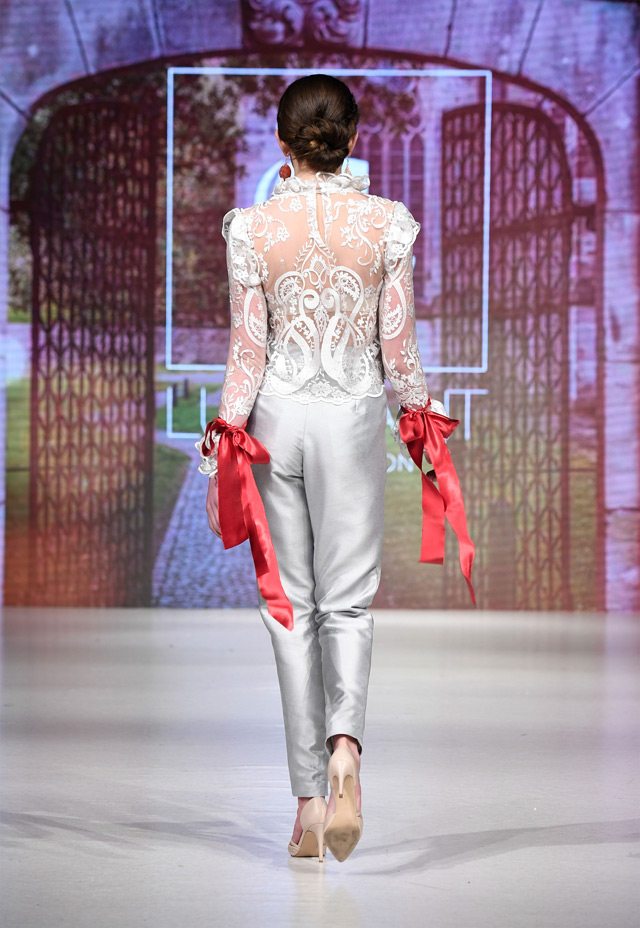 IMAGE Arun Nevader of Getty Images; Courtesy of Vancouver Fashion Week