Tropical shirts aren't just for dads and titos. This online brand started by a college student traces its beginning from shorts to shirts to a lifestyle. We sit down with the brand's founder Anton Punzalan, PR officer Romano Santos, and marketing head Cara Paguio, to know more about Guppy.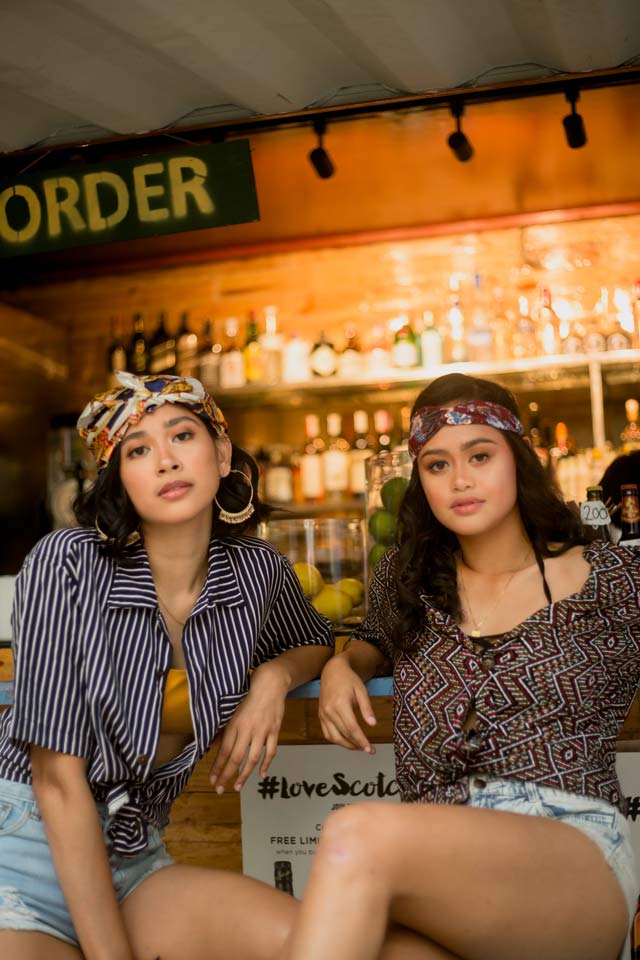 ADVERTISEMENT - CONTINUE READING BELOW
IMAGE Courtesy of Guppy
How did Guppy start? What's the story behind the name?
Anton Punzalan: "I started Guppy Shorts when I was a sophomore in college (I'm now in my fifth year) as a passion project. At the time I was really into super short and colorful shorts (so much so that my friends would often tease me about it), so I figured I might as well make shorts myself. What started as a stock of 30 shorts soon became a hundred and now reaches over a thousand.
"To be completely honest, I didn't think they would sell that fast. We were doing pretty well not only in terms of online sales but also during bazaars. I knew people loved the designs and quality of our shorts because we were getting a lot of repeat customers. Guppy Shorts soon became pretty profitable as a small start-up, and I started viewing it for its potential as a future business.
CONTINUE READING BELOW
Recommended Videos
"Now, I want Guppy to be more than just a shorts brand. I want Guppy to be a lifestyle, specifically one that highlights life here in the Philippines.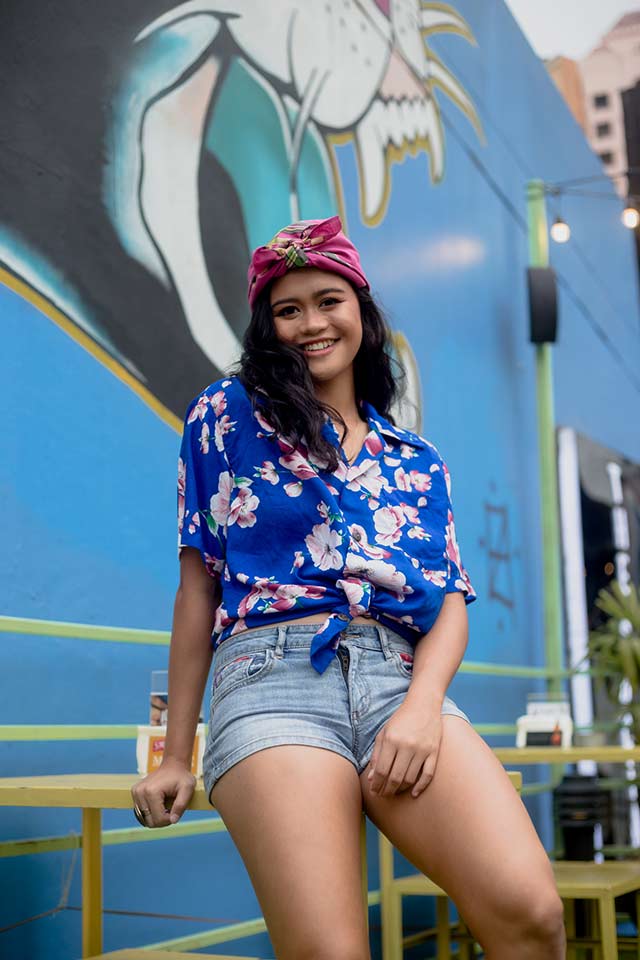 IMAGE Courtesy of Guppy
"That's how Guppy Shirts started. It started with the drive to make Guppy a local travel lifestyle brand. We had beach shorts, but no beach tops. Tropical Polos seemed like the perfect addition given the fact that they seemed to be a global trend yet timeless classic.
ADVERTISEMENT - CONTINUE READING BELOW
"Guppy? It's just catchy. No smart reason like, 'Oh, guppies are cute colorful small fish just like our clothes.' Just wanted to have fun with the name really. Guppy kinda just sticks!"
Why the tropical shirt out of all the possible clothing pieces to build a brand on?
AP: "It's very Guppy. It just seemed like the most natural next step. We made it big with our beach shorts so we thought of providing our customers with stylish beach tops. As the saying goes, there's nowhere to go but up!"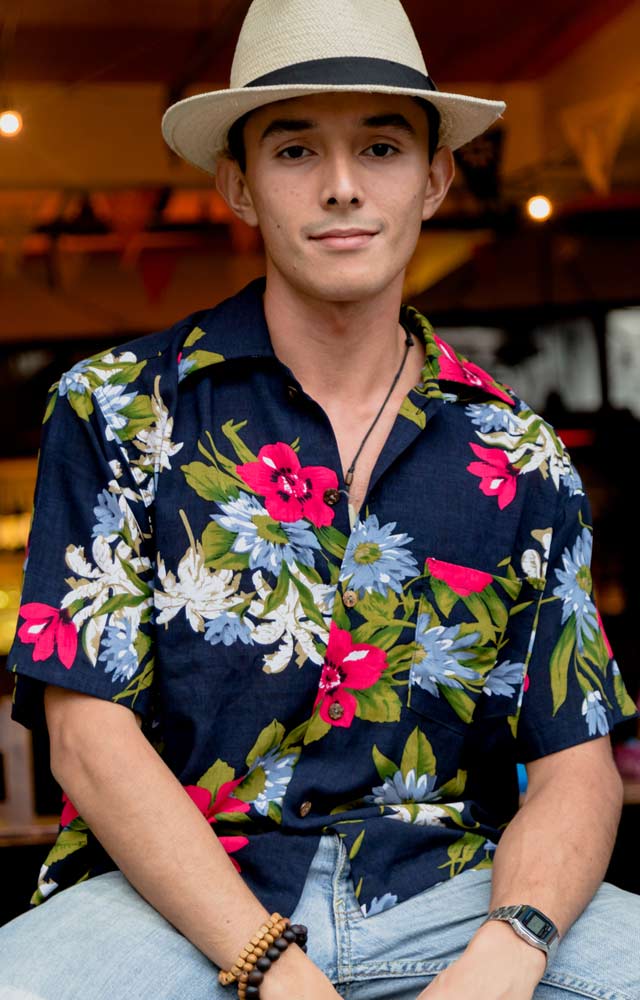 ADVERTISEMENT - CONTINUE READING BELOW
IMAGE Courtesy of Guppy
Who do you envision wearing Guppy shirts?
AP: "Pretty much all types of beach-goers around the country. As a bonus, I'd love to see people styling it in the city as well."
Romano Santoa: "I agree with Punzi! Guppy shirts are great for people who live by the beach or want to take the beach with them anywhere they go. They're great for anyone who has character, attitude, and style—and isn't afraid to have fun and stand out. I can see a laid-back beachgoer hanging a Guppy shirt on a tree by the shore while he/she swims or surfs then putting it back on to grab a shake with his/her friends or a stylish city dweller impressing his/her co-workers with his/her daily outfits that take him/her from meetings to after-hours parties."
Cara Paguio: "That's also how we chose our models for Guppy Shirts—character, attitude, style, and even advocacies. All the models have all those things. Marge Tejada is an athlete so she's big on discipline and health but she's also a photographer, Martie Bautista is a courtside reporter and uses her voice to promote morena beauty, Anton Celdran a free-spirit and nature explorer, and Romano Santos promotes health, wellness, and sustainable local travel. Guppy is moving from being just a shorts brand to becoming a lifestyle brand so the reason behind those choices was that we didn't want the shirts to be just about aesthetics but also about character and attitude."
ADVERTISEMENT - CONTINUE READING BELOW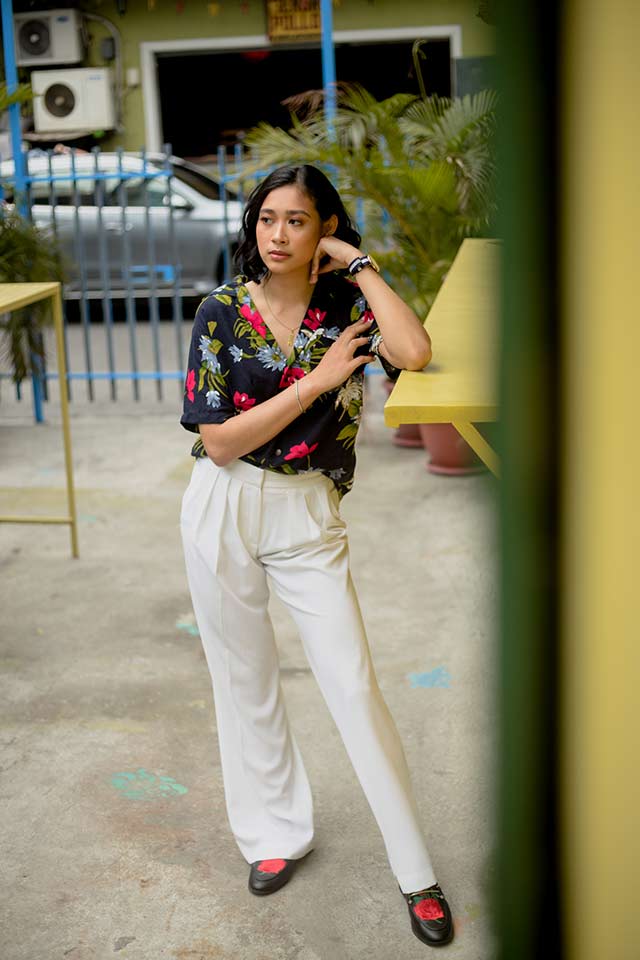 IMAGE Courtesy of Guppy
Where do you get the prints for the shirts? Are they customized specifically for the brand?
AP: "We source the prints locally. That's what's important to us. We choose prints that people can stand out in."
How would you style a Guppy shirt for the office? What about for a weekend hangout?
ADVERTISEMENT - CONTINUE READING BELOW
AP: "Office, I'd tuck it in with some mid-waisted chinos, a plain belt, and some nice leather shoes. City, I'd pair it with some nice selvedge jeans from Leon denim (shoutout to Leon denim, a local brand that produces great selvedge jeans) and a pair of white beaters. Beach, buttoned or unbuttoned with some plain beach shorts. Heck, if you're feeling adventurous go ahead and match it with one of our printed swim shorts because that's really the point you know—to feel confident and comfortable."
CP: "Office, I would definitely wear them how Marge wears them in our photos—with some plain but fancy trousers and smart but fun loafers. Weekend, I'd tie them up and pair them with denim shorts, big earrings, and a colorful headband—like how Marge and Martie wear them. Beach, I'd use the Guppy shirts as a cover-up for my swimwear! They're perfect for that because they're nice and loose, fresh, and look great a little wrinkled/wet."
ADVERTISEMENT - CONTINUE READING BELOW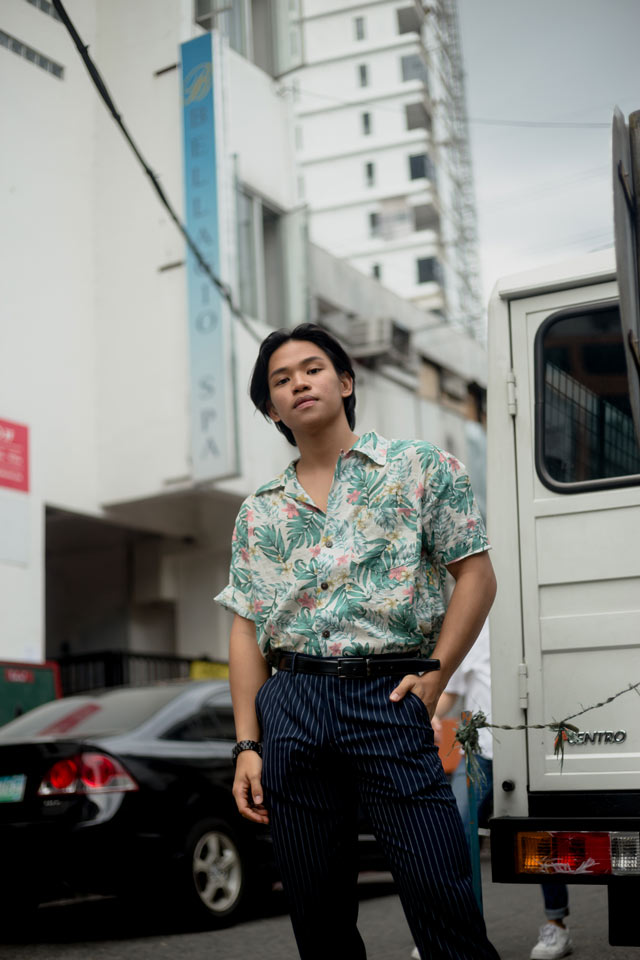 IMAGE Courtesy of Guppy
RS: "Office, exactly the same as Punzi. These would definitely look great tucked in some mid-waist trousers—I recommend pinstripe! I love the look this gives because it's fresh but still smart and they're super breezy and cool so you won't be sweating running between meetings and delivering presentations. Weekend, buttoned down about halfway (or more!), tucked out, with some light blue denim or shorts, and beater sneakers. I'd throw in one-too-may bead bracelets as well to tie up the entire look. Beach, barely buttoned, wrinkled from a day's use, with short shorts or board shorts and flip flops. This is perfect because the shirts look like the perfect balance of thinking about what you're wearing and simply throwing something on. They're also great for the beach they're stylish but not hot!"
ADVERTISEMENT - CONTINUE READING BELOW
Who's a style icon you wish you could dress up in Guppy?
CP: "Since our brand is all about loving local, one local blogger I'd love to see dressed up in Guppy would be David Guison. His name has been making rounds in the blogging scene since 2015, and he's still very active until now. If you check his instagram, you'll see that he currently has this beachy laid-back vibe and I think Guppy would match him perfectly.
"But if we're talking international fashion icons, I would love to see Pharrell Williams in Guppy! His artistry and boldness when it comes to pushing the boundaries of fashion and musical conventions are so inspiring. You could put anything on Pharrell and it would look good. But put some Guppies on him, and it would look even better."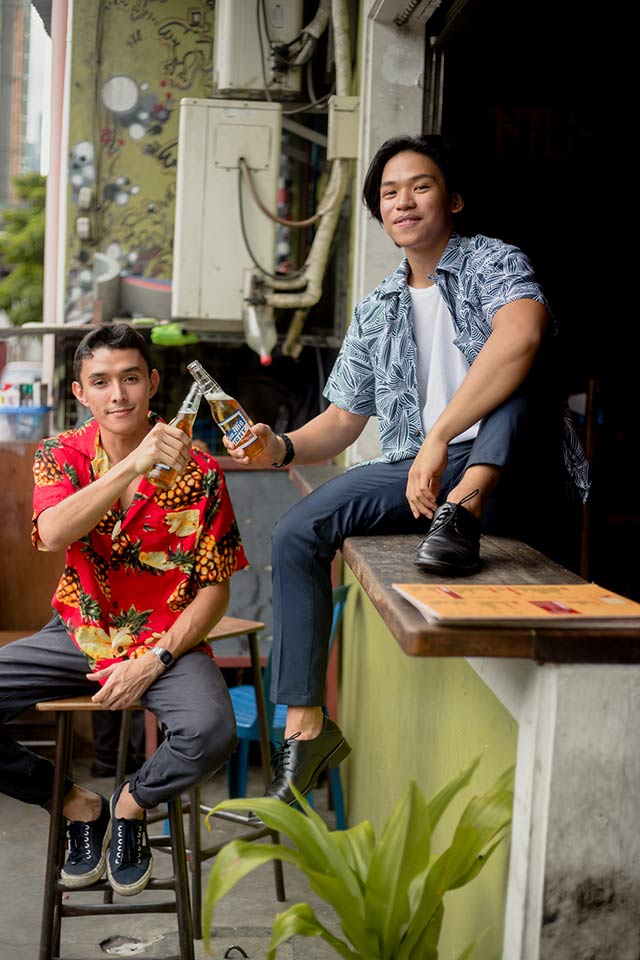 ADVERTISEMENT - CONTINUE READING BELOW
IMAGE Courtesy of Guppy
RS: "I would love the opportunity to style Harry Styles, Russell Westbrook, Jericho Rosales, or A$AP Rocky in Guppy shirts! You might notice that these guys are all individuals with unique personal styles but I'm pretty confident that Guppy shirts will look great on all of them. I can even imagine taking the same Guppy shirt and styling it differently for each one.
"Guppy Shirts are all unisex, so I'd love to style them on some girls, too. I'd be interested to see how Kim Jones, Mari Jasmine, and Liz Uy would wear these tropical shirts all around the world, in any season."
What can customers look forward to from Guppy?
AP: "A lifestyle. More products. Content on local travel."
RS: "More attention to sustainable practices to add to our love of local and hopefully some pop-up stores by the beach."
Want to order one for yourself? Follow Guppy on Facebook and Instagram. See their Tropical Polos collection here.
ADVERTISEMENT - CONTINUE READING BELOW
Related Stories from Preview.ph
Hey, Preview readers! Follow us on Facebook, Instagram, YouTube, Tiktok, and Twitter to stay up to speed on all things trendy and creative. We'll curate the most stylish feed for you!