Attractions in Bali are never-ending. At the moment, we have set our sights on Nusa Dua in Southern Bali, Indonesia. From sandy beaches to cultural landmarks, this Indonesian island seems to have it all. If you're wondering what you should wear to on your trip, the perfect pair of walking shoes should be at the top of your list. Then again, why should you stick to just one? For every adventure, there is always an #ootd opportunity. With that, here are our shoe picks from the FitFlop SS18 collection:
IMAGE FitFlop
F Sporty II Lace-up Fringe Sneakers in Urban White, P6990
These white trainers will go well with any clothing color scheme that you have in mind.

Perfect for: Exploring the Garuda Wisnu Kencana Cultural Park.
The Garuda Wisnu Kencana Cultural Park is devoted to the Hindu God, Vishnu and Garuda, his mythical bird and companion. Designed to be Indonesia's tallest statue, the park is actually the site of the ongoing construction of the giant statue of Lord Vishnu and Garuda.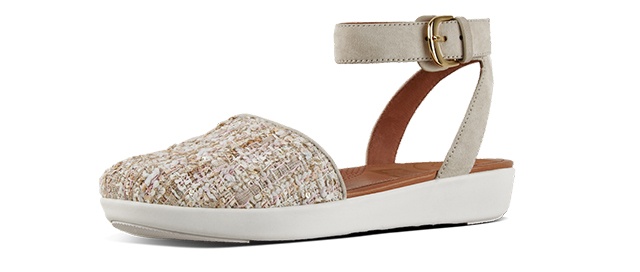 ADVERTISEMENT - CONTINUE READING BELOW
IMAGE FitFlop
Cova closed-toe sandals in Luxe Tweed Dusky, P7290
Go ahead and do some light-shopping in a stylish pair of sandals to match your equally fabulous outfit.

Perfect for: Shopping at a the Jalan Pantai Mengiat street market.
Lined with locally owned art shops and restaurants, Jalan Pantai Mengiat street market is the stopover place for Balinese sarongs, woodcarvings, and other souvenirs. This traditional outlet is your alternative to luxury boutiques. As for getting the best deals, bargaining is welcome here.

IMAGE FitFlop
iQushion Flip-flops with Flower Studs in Powder Blue, P2290
If you were to spend some time in a tropical paradise, you will for sure need a good pair of flip-flops such as this ergonomically designed yet quirky pair from FitFlop.

Perfect for: Relaxing at Geger Beach.
Geger Beach has been dubbed as one of Bali's beaches with its powdery white sand perfection. The best part about this beach is that it's away from the crowds since it's in a rather secluded area, but it's still accessible to the public.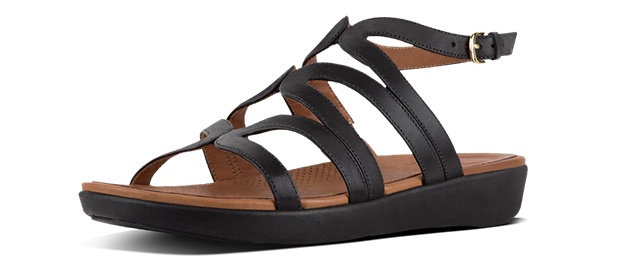 ADVERTISEMENT - CONTINUE READING BELOW
IMAGE FitFlop
Strata Gladiator Leather Sandals, P6490
For humid weather, allow your feet to air out in a pair of sandals.

Perfect for: Going on a culture trip at the Pura Geger Temple.
Located at the end of Geger Beach and above a limestone cliff, Pura Geger Temple is one of Nusa Dua's most important cultural landmarks. Get bewitched by the towering shrine's seascape by planning a visit early in the morning.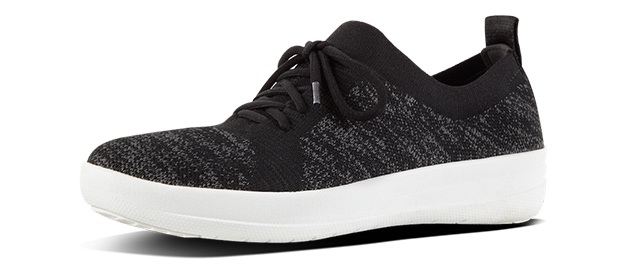 IMAGE FitFlop
F Sporty Uberknit Sneakers in Black, P5990
Plan on doing something more physical for your itinerary? These versatile and flexible pair of sneaks can take you from the city to the beach.

Perfect for: A camel safari at Sawangan Beach.
If you're up for something different from the usual beach paradise itinerary, a Camel Safari should be right up your alley. Camel rides for your Southeast Asian getaway? Why not! On this tour, you get to explore the coastline on camelback as you go and take stunning photos—all at a steady pace, of course.
All available at FITFLOP stores nationwide.