A minaudière is a clutch that begs attention for itself. It's a statement accessory usually paired with evening wear, made to pull the glamour up a notch—because adding more glam never hurt anyone. And if you're a certified fan of this arm candy, you'd want to keep reading.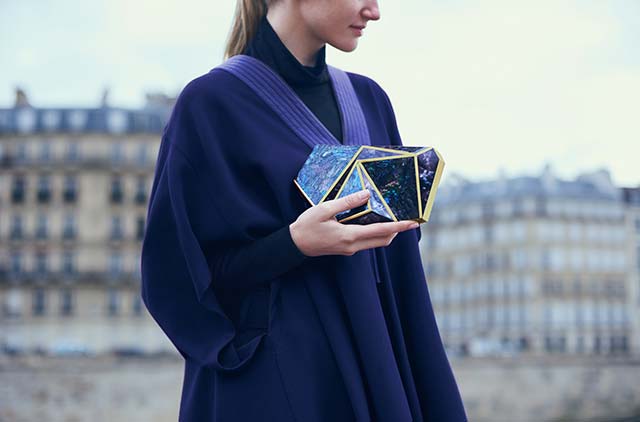 IMAGE Onin Lorente for Rafe
RAFE Azura Asymmetric Minaudière in Violet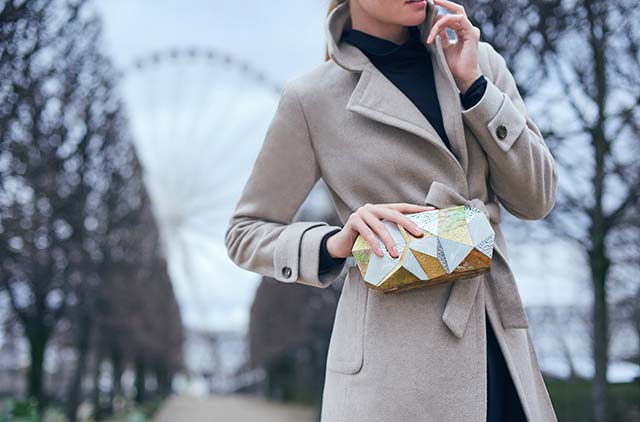 IMAGE Onin Lorente for Rafe
Vivienne Faceted Minaudière
New York-based Filipino designer Rafe Totengco just released a new collection of impeccable minaudières for the fall, and everything is stunning. "My fascination with faceted design, grid patterns, and geometry continue to evolve for my Fall/Winter 2017 collection," he says. His penchant for modern architecture and fantastical art gave birth to a lineup of portable optical illusions perfect for your essentials.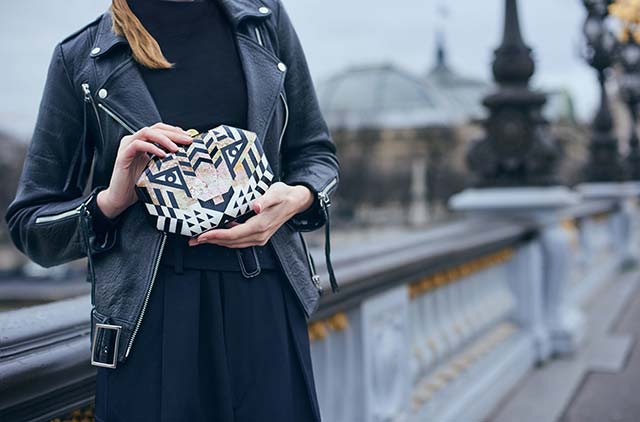 IMAGE Onin Lorente for Rafe
Animalia Minaudière in Gold Tiger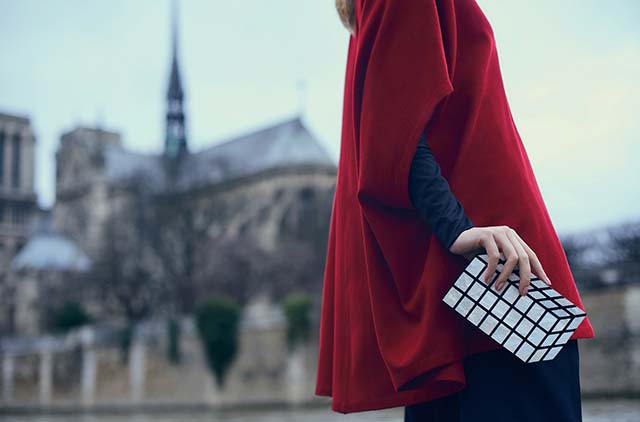 IMAGE Onin Lorente for Rafe
Pia Geometric Shell Minaudière
Each piece depicts a unique romantic flair, further accentuated by the color palette used. "[The palette] goes deeper and richer and plays off the iridescent of the fascinating shells that I work with," Rafe explains. Shades like midnight blue, charcoal grey, and bordeaux were combined with different metal finishes and shells, while others leaned to gold for a speck of opulence.
While one would normally wear his work with more intricate outfits, Rafe tells Preview that the Parisian women who buy his minaudière use them for everyday wear. And by everyday wear, he means they pair them with jeans. Yep, talk about an instant outfit upgrade!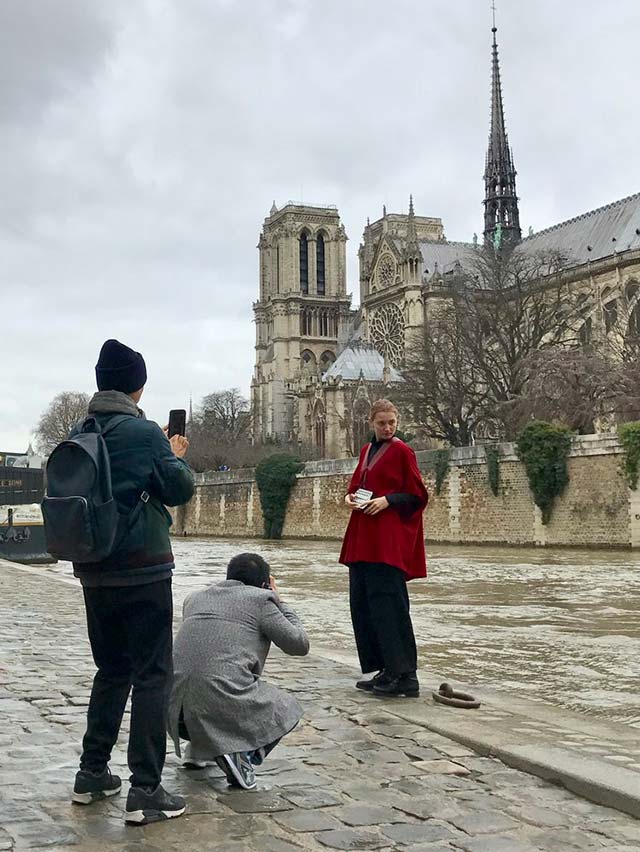 IMAGE rafe.com
The campaign, which was shot in Paris, was a dream come true for the designer. He planned far in advance with photographer and friend Onin Lorente, so they can shoot while they were both in the city. "It was a tall order but I wanted Paris to be the supporting character in the story. The backdrops are all iconic Parisian landmarks yet they are a little blurred and out of focus," the designer writes in his blog. Rafe styled the campaign himself using pieces from Victoria Aquino-Benoit's upcoming collection.
ADVERTISEMENT - CONTINUE READING BELOW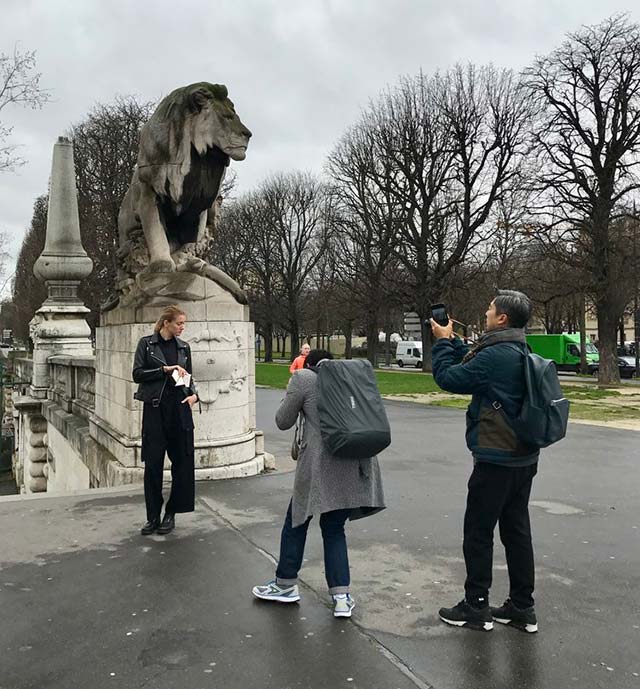 IMAGE rafe.com
In one day, they jumped from one landmark to the next, shooting at the Tuileries Gardens, Pont Alexandre III bridge, Notre Dame on the Seine, the Louvre Pyramid, and in Montmarte.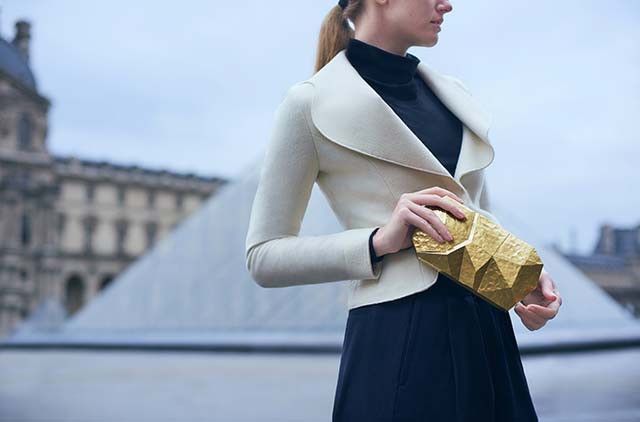 IMAGE Onin Lorente for Rafe
Vivienne Faceted Minaudière in Gold
"It was an exhilarating experience and certainly worth the wait. The photos turned out exactly as I hoped they would—evocative, dreamy, and moody. This phrase may be overused but it is so true, 'Paris is always a good idea.'" It is, indeed.
See more of the collection and the campaign below: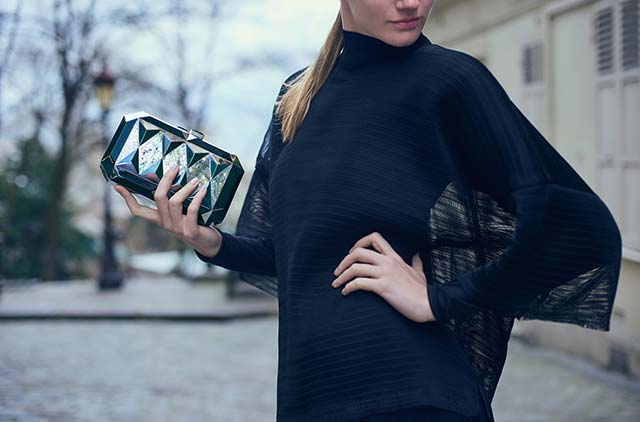 IMAGE Onin Lorente for Rafe
Sara Faceted Shell Minaudière in Black Multi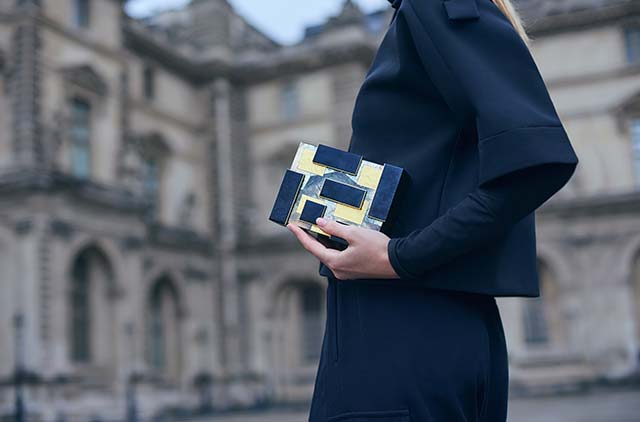 IMAGE Onin Lorente for Rafe
Ramya Cubist Minaudière in Black and Gold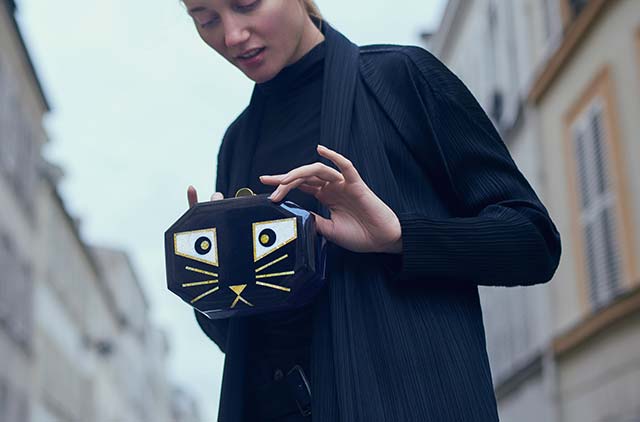 IMAGE Onin Lorente for Rafe
Animalia Minaudière
Rafe is exclusively available in Rustan's Makati, Shangri-La, and Cebu.