Delicate, nostalgic and elegant. In a sea of loud statement pieces, homegrown accessories brand, Dandy Ona, brings to the market whisper-quiet grace and sophistication, with an attention to detail that speak style that would surely endure the test of time and passing trends.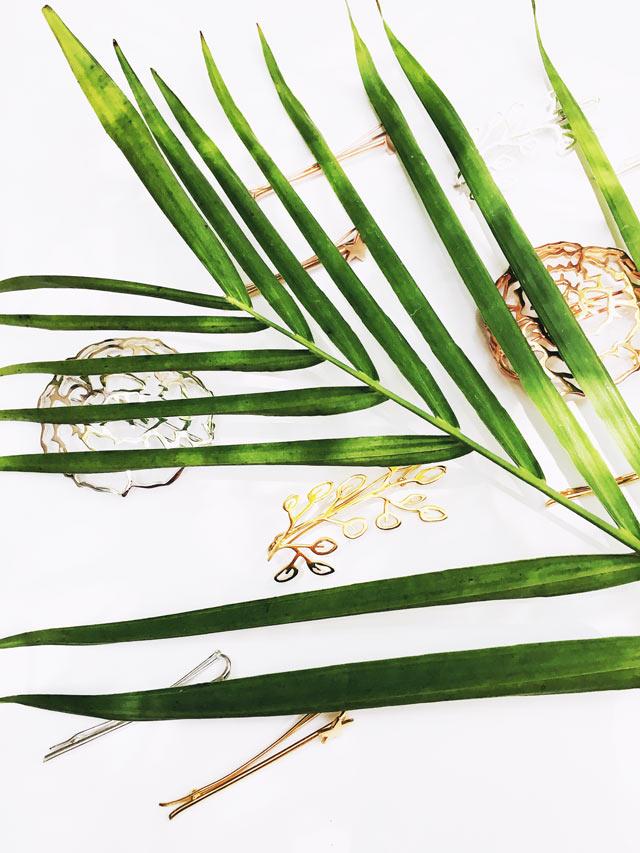 IMAGE Courtesy of Dandy Ona X Prima
Dandy Ona x Prima is a collaboration between Dandy Ona and budding hair accessories designer Macy Alcaraz to celebrate all things dreamy and beautiful, inspired by those special moments that mark a lady's life growing up—her first date, her high school prom, her 18th birthday, her commitment to love, among other milestones. Each hair accessory in the collection has a story of its own, appealing to the inner ballerina in each of us.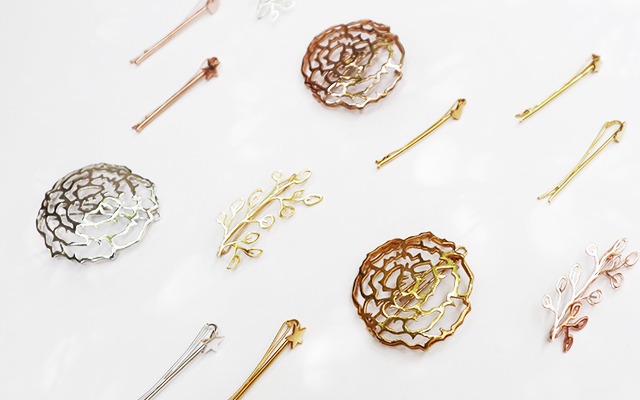 IMAGE Courtesy of Dandy Ona X Prima
We sat down with Macy to talk about the collection and to daydream about those pretty little-girl barrettes.
How did you start designing hair accessories?
"I grew up always having some sort of hair accessory on my head—even when I did not have hair yet! My mom would put headbands, ribbons, and hats on my bald head even at age 3. My mom also had a hobby of creating accessories after learning how to make rosaries with crystals and wires. It is with this inspiration that I started designing hair accessories."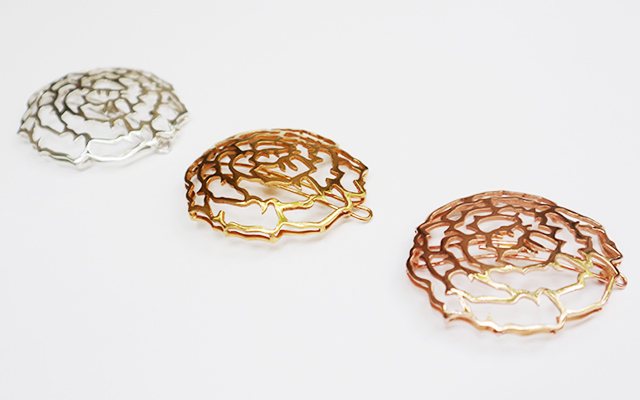 IMAGE Courtesy of Dandy Ona X Prima
Love, Dinah, P3650
Have you always been passionate about accessories and fashion?
"I have always loved accessories! From hand-me-downs from my mom to all things that I have acquired through the years, I always had something on my ears and on my wrists. Recently, I have taken to supporting locally made accessories. It is kind of surreal that I have pieces that are now available for everyone—not just me!"
ADVERTISEMENT - CONTINUE READING BELOW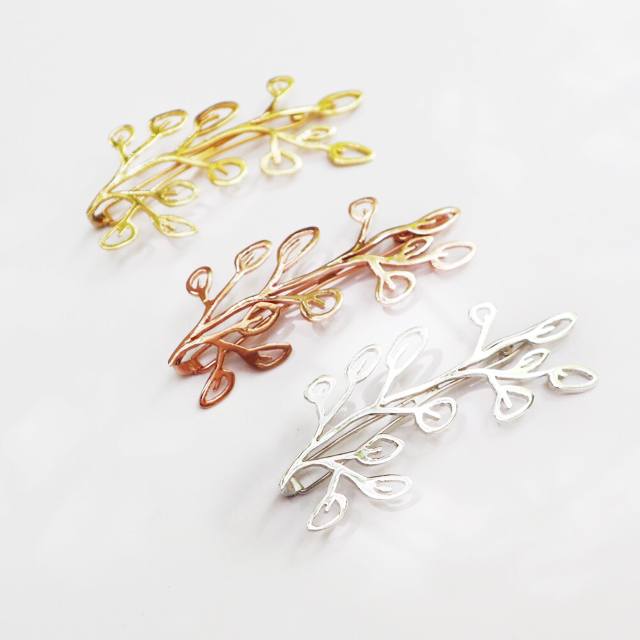 IMAGE Courtesy of Dandy Ona X Prima
Grow To Love You, P3350
Is there a story behind the name Prima?
"Prima is about celebrating firsts, which is apt since this is my first time designing an entire hair accessory line, and also the first time Dandy Ona is venturing into hair accessories. I wanted the pieces in the collection to become part of every girl's milestone—her prom, her first date, even something as 'ordinary' as her first day at a new job. This idea was inspired by how much I wanted to learn ballet as a kid, how fascinated I was by the carefully pinned hair of ballerinas, and how I wanted a grown-up version of the plastic barrettes we all wore as young girls."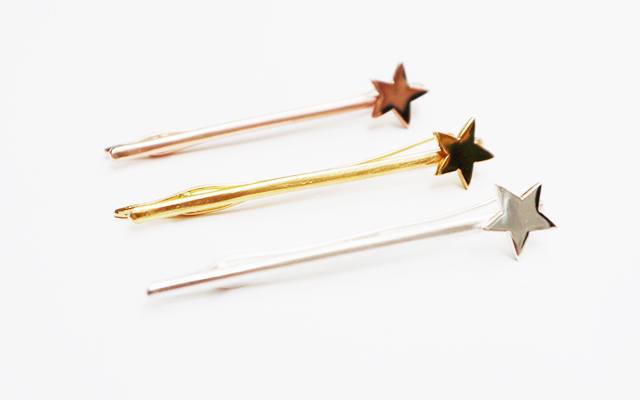 IMAGE Courtesy of Dandy Ona X Prima
Kirby, P2750/set of 2
How does it feel like to have your vision come to life?
"It is fun (and pretty nerve-wracking) to see my sketches being translated into actual pieces! The first prototype of one of the pieces, a clip named Love, Dinah, actually came out completely different from what it looks like now. I owe it all to Mansy Abesamis (Dandy Ona founder) for being very patient in explaining my designs to the local artisans so that they could execute them exactly as how I imagined them in my head. We also spent the past few months wearing out the pieces so that we would know what to tweak before finalizing the designs."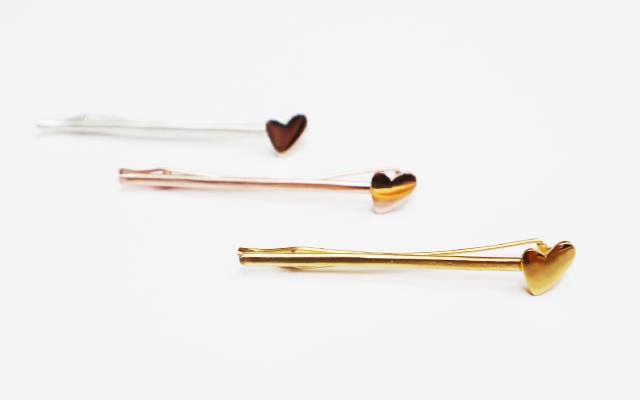 IMAGE Courtesy of Dandy Ona X Prima
Kirby, P2750/set of 2
Tell us about each piece in the collection.
"Love, Dinah is a tribute to my mom, who taught me what true love is. It is a clip inspired by the pink carnation, which means 'a mother's undying love.'
ADVERTISEMENT - CONTINUE READING BELOW
"Grow to Love You is a clip designed with leaves to remind us that love needs to be nurtured to blossom.
"Kirby is inspired by hair pins that we often take for granted—discarded after use and forgotten until we suddenly need one. With hearts and stars, it is a set of hair pins that is meant to make every day a little bit special."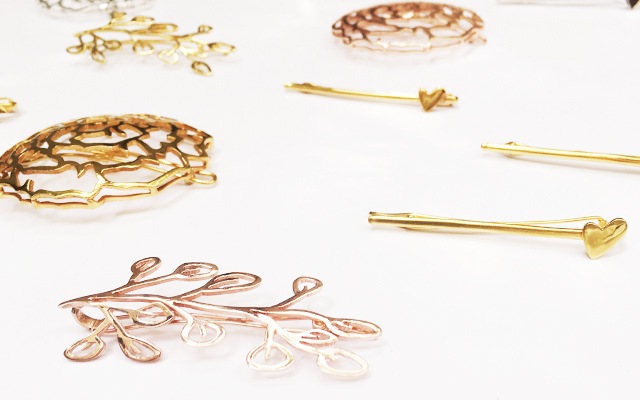 IMAGE Courtesy of Dandy Ona X Prima
Any advice for aspiring accessory designers?
"Never be afraid to try something for the first time. When I pitched my idea for this collection, I figured that the worst thing that could happen was that they would say no. But then again, if I never asked, how could they say yes?"
Dandy Ona X Prima is available for pre-order here.