Ayala Malls just opened its first commercial development in the heart of Pasig and we're certainly thrilled. Ayala Malls The 30th—baptized after its official address, 30 Meralco Avenue—offers a warm, intimate neighborhood vibe to the young urbanites of Ortigas, students from the nearby schools, and the families of surrounding villages. What's in store? Read on for the five reasons you should visit this new shopping and dining destination.
1. It's right next door.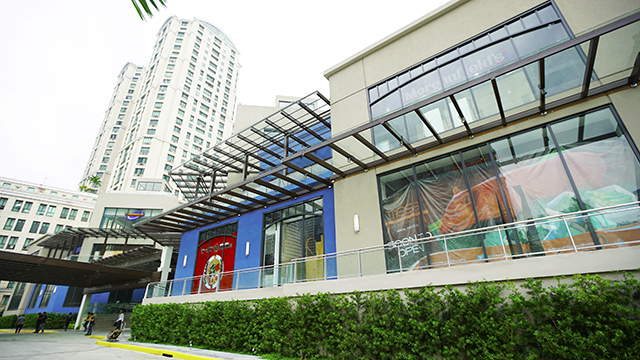 IMAGE Courtesy of Ayala Malls
Pasig residents and the young professionals of the Ortigas Center can literally just walk over. Located beside The Renaissance Towers and across The Alexandra, this mall becomes a sweet escape right in your backyard.
2. The Corte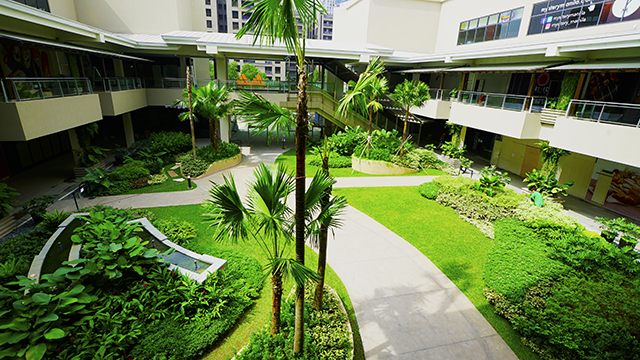 ADVERTISEMENT - CONTINUE READING BELOW
IMAGE Courtesy of Ayala Malls
The mall opens to a relaxing open space that immediately unclenches you of the day's disquiet. There's something about healthy green foliage and breeze that makes you feel right at home.
3. It's a whole new world of flavors.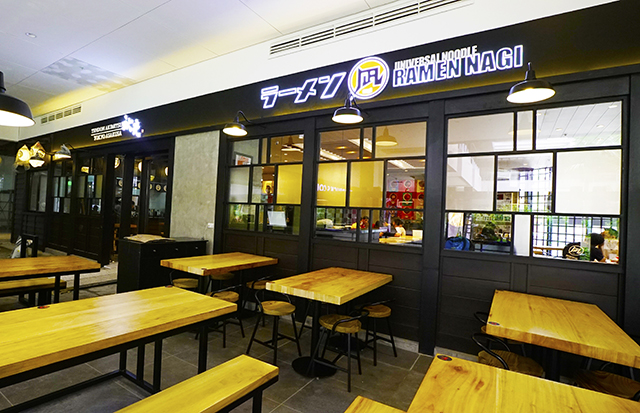 IMAGE Courtesy of Ayala Malls
The dining options are quite impressive. With more than 60 restaurants, you can find every craving satiated. No need to drive all the way to the South for La Maripili's toothsome churros. Mamou and Morganfield's have also made a home here. Even Makati Medical Center's famous Floating Island is serving up its mouthwatering comfort food this side of the metro. Other restaurants that now now open to serve you are: Pepper Lunch, Ramen Nagi, Halal Guys, Recipes, Genki Sushi, Basil, L'Artizan, Conti's, Mesa, Draft.
4. It's another option for retail therapy.
Though The 30th boasts a wider selection of culinary concepts, shopping can also be an experience. A fashion girl doesn't go to, say, just one Mango branch. We like our options!
5. It has recliner seats for the ultimate cinema experience.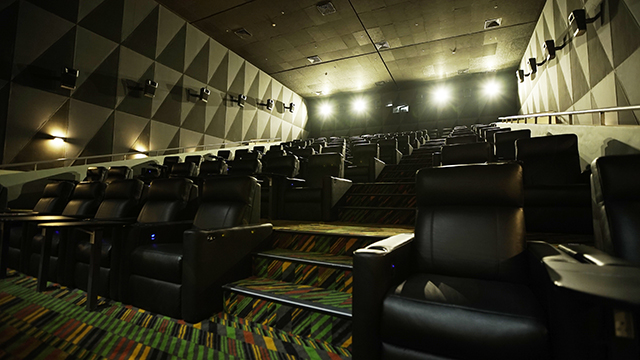 ADVERTISEMENT - CONTINUE READING BELOW
IMAGE Courtesy of Ayala Malls
Two of the four cinemas offer recliner seats. That way, you can truly sit back, relax, and enjoy the show!
Below is a complete list of merchants per floor: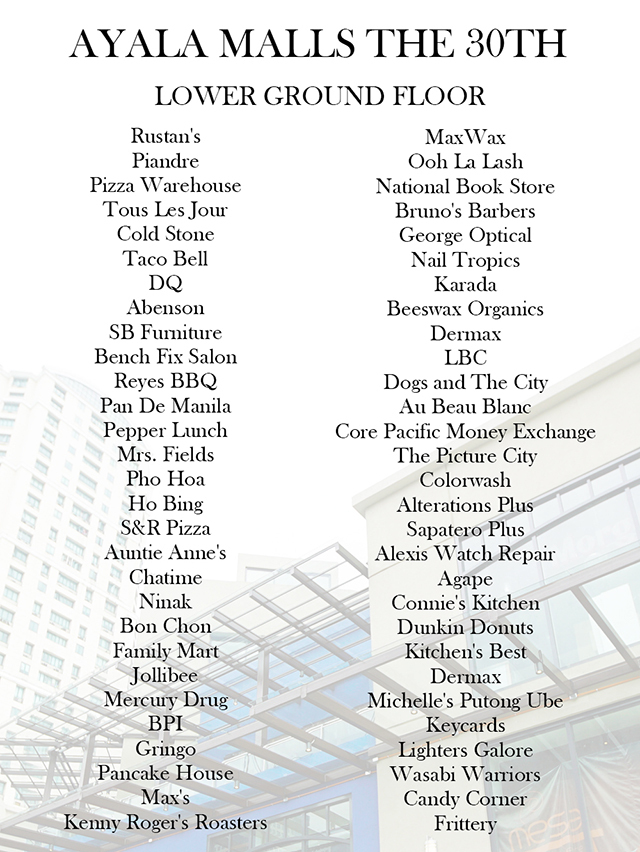 IMAGE Gab Gutierrez
IMAGE Gab Gutierrez
ADVERTISEMENT - CONTINUE READING BELOW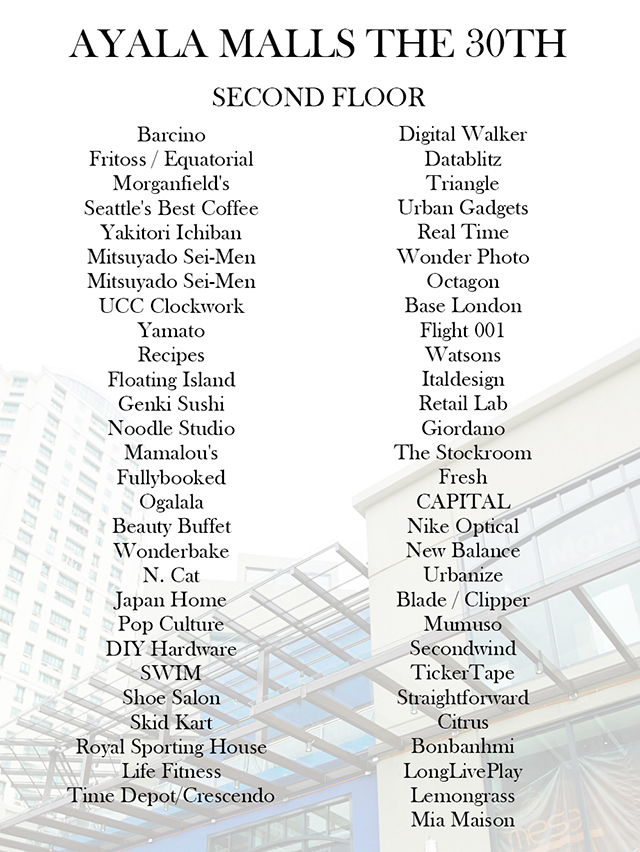 IMAGE Gab Gutierrez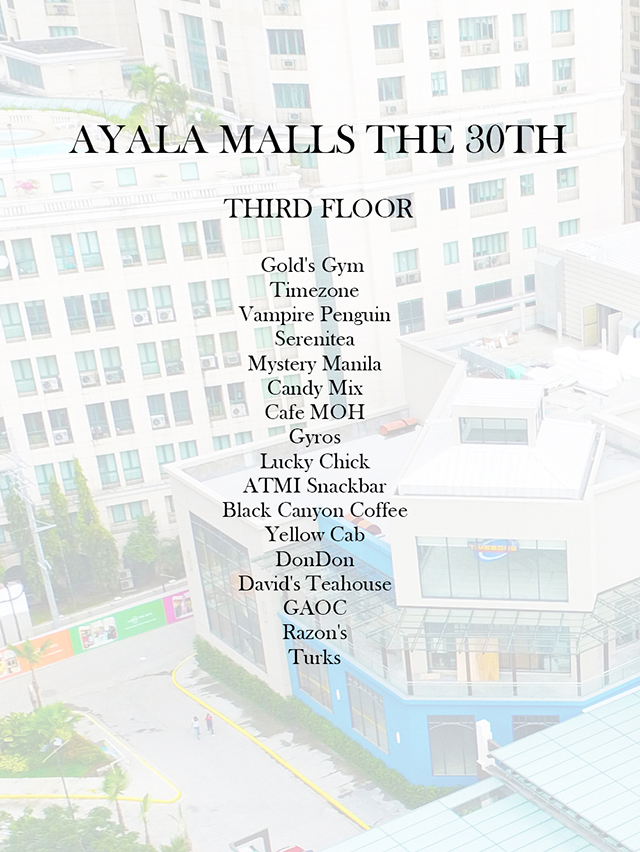 IMAGE Gab Gutierrez