At the time they had gotten engaged, everyone already knew that Kim Jones and Jericho Rosales' wedding was going to be beautiful, and one for the books at that. With the picturesque island of Boracay as background, the couple exchanged vows in front of all their loved ones and had the netizens buzzing about how Pinterest-worthy everything was about their big day.
At yesterday's re-launch of her blog, Miss Jones, Kim cheerfully walked us through the details of her wedding and what went on in her mind as she was walking down that aisle. Read on.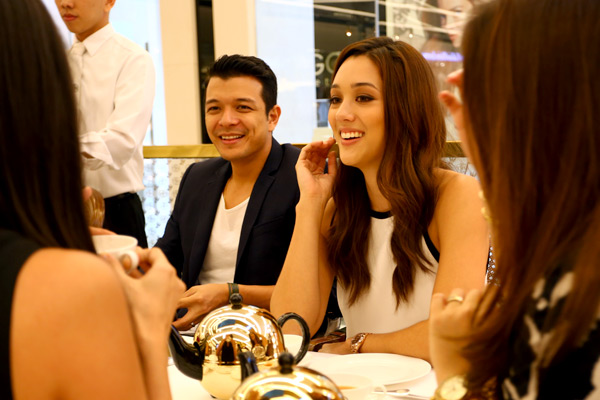 ADVERTISEMENT - CONTINUE READING BELOW
How long did it take for you to plan the wedding?
I'd like to take credit for everything, but it took my wedding planner, Echo, and I about eight months. So that was from start to finish—we started as soon as we got engaged.
Where did you get inspiration?
Well, Echo and I are both really beach people, so we just wanted something… (pauses) We're both very relaxed, very easy-going, so we wanted that to reflect in our wedding. We wanted people, first and foremost, to have fun. We didn't want them waiting around, you know, especially when they're flying all the way from Manila or even abroad. So we just incorporated all of that.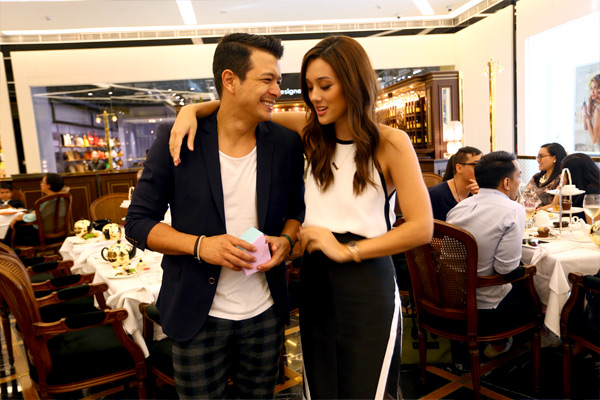 ADVERTISEMENT - CONTINUE READING BELOW
Did you have a lot of ideas of what you wanted to happen? If so, how did you narrow them down?
I've never been one of those women who sort of grew up knowing what she wanted in her wedding. I knew what I wanted for my dress, but that was about it. Like I said, I tried to prioritize the guests. So everything just followed. We had games for the guests, we tried to incorporate things on the dining table—the napkin holders were little note pads and stamped giveaways—we just tried to incorporate as much stuff for them to do.
ADVERTISEMENT - CONTINUE READING BELOW
What's one tool that helped you through your wedding?
Wedding planners! Probably was very good tool! If I were to give advice to brides, I would say set-up a separate email account for you and your fiancé and have all of your wedding emails just go to that account. Because it is so hard when you're liaising with so many people, to sort it out and keep it in folders, better to just keep it clean. I was asking the wedding planner for emails that apparently they had sent three months before, so it's better to keep it organized.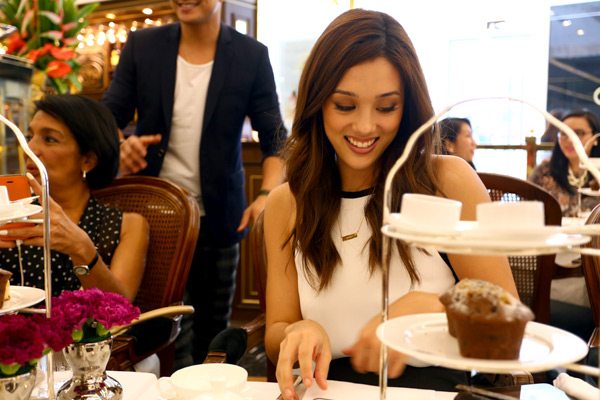 ADVERTISEMENT - CONTINUE READING BELOW
How did you pick your glam team for your wedding day?
I wanted people who understood my desire to have very light makeup. It was in the beach so I didn't want to sweat it off and I didn't want to worry about how I looked, basically. So the less makeup I had, I guess, the less upkeep I needed. And I loved it that I didn't wear extensions or anything like that. And Mark Familara, my hairstylist, just whipped up my hair in some sort of braid for the reception and it was perfect. It wasn't planned, but it stayed like that and I loved it because it looks natural. And my makeup, it was more like contour, a lot of browns, nudes, and bronze.
Did you follow the "something blue, something old, and something borrowed" tradition?
Not intentionally, I think I ended up doing it. Was it supposed to be something you're wearing when you're getting married? No, I think I didn't. I think I wore something blue and that was my underwear. [laughs]
ADVERTISEMENT - CONTINUE READING BELOW
What were your thoughts when you were walking down the aisle?
Actually, walking down the aisle, I thought it was going to be my favorite moment, but it wasn't! I was so nervous! I remember my wedding planner saying to me, "flowers by your flower" because you're supposed to hold them by your "flower," I guess. I was stressing about that because I didn't want to be holding the flowers too high, or thinking about where I should stop. It was a little stressful. It wasn't that beautiful moment when everyone was looking at you.
ADVERTISEMENT - CONTINUE READING BELOW
Launch the photo gallery to read more about Kim and her wedding!