In case you haven't heard, a year from now, a new Star Wars motion picture will hit the big screens. Star Wars: Episode 7 The Force Awakens, will be shown December 18, 2015, but as early as now we can already feel the excitement.
Set approximately 30 years after the "Return of the Jedi", it is undeniably one of the things we are looking forward to seeing. But since we need to wait another 12 months to catch the film, we've decided to express our #feels for the saga through fashion. Good thing two of the hippest brands have decided to do the same: Vans and Folded & Hung.
This December, Vans invites us to take A Walk on the Dark Side through their second collaboration with Star Wars. This time around their classic kicks have the villains we love to hate like Darth Vader and Stormtrooper printed on them. Star Wars X Folded & Hung on the other hand, boasts not only of the villans, but also of our favorite characters Yoda, Luke Skywalker, R2d2, and C3PO.
Exactly 364 days before the seventh installment of the series that has been around for many generations will premiere, for now, scroll down to see some looks you can try with the latest shoes and apparel from the two labels.
SASS ATTACK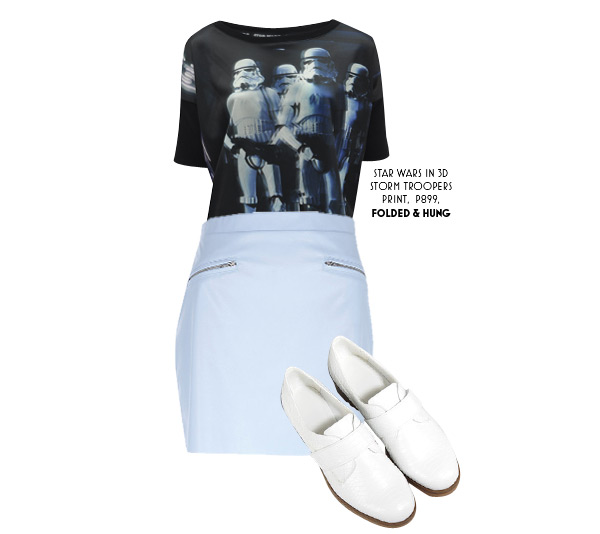 ADVERTISEMENT - CONTINUE READING BELOW
Take the Stormtrooper shirt to chic avenue by pairing it with the refreshing combination of pastel blue and white. Ladies, t-shirts are not only meant to be worn with your denim jeans.
CAMO-FIED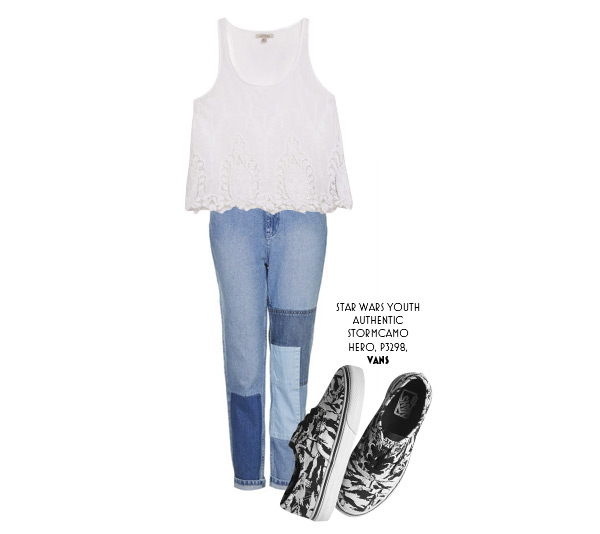 Wear a piece of art via the camo Stormtrooper sneakers. Pair it with patchwork jeans and a simple crop top to get people's attention on your new-found babies.
GALACTIC GLAM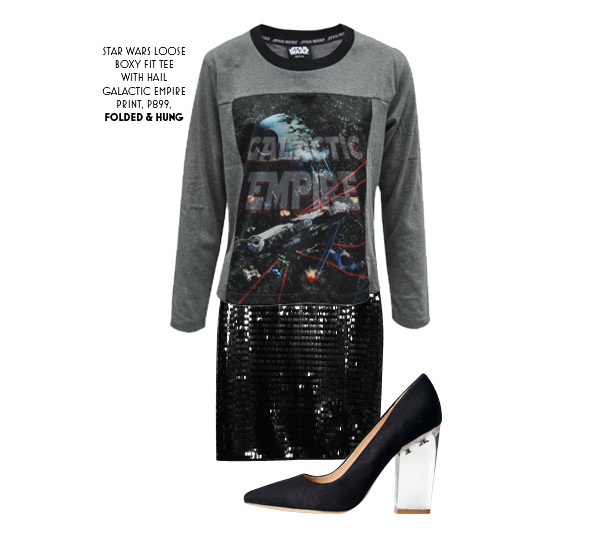 Just because a sweater is loose and oversized, it doesn't mean it's too plain and casual for an evening out on the town. Dress up this pullover with a sequined pencil skirt and 5-inch heels to get that life of the galaxy title.
ADVERTISEMENT - CONTINUE READING BELOW
PLANET CHIC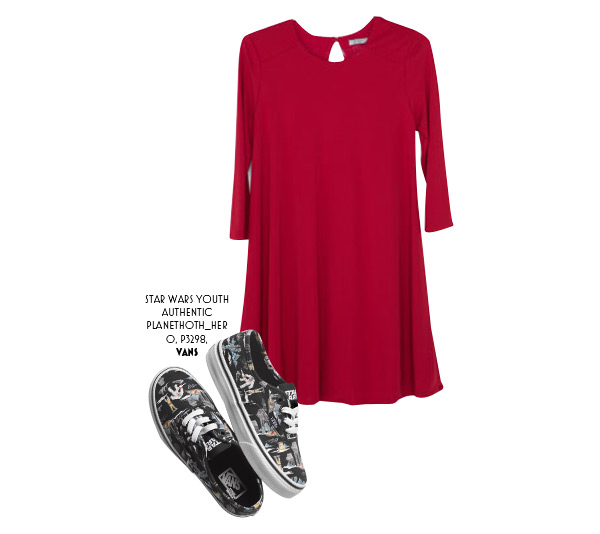 A short dress will not only show your gorgeous gams, it will also get people to check out your cool kicks.
DRESS WARS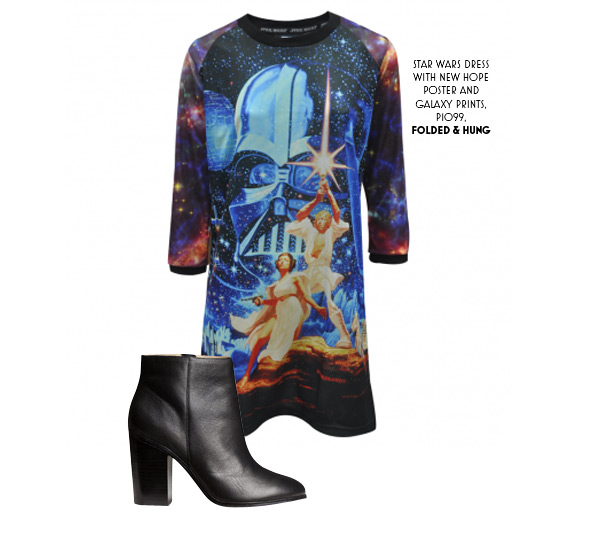 If this dress isn't a give away of how much of a fan you are, then we don't know what is. When styling, keep in mind that it already has a loud and vibrant print so it's best to go with something plain like a pair of thick heeled booties. It's all about balance.
VILLAIN CHECK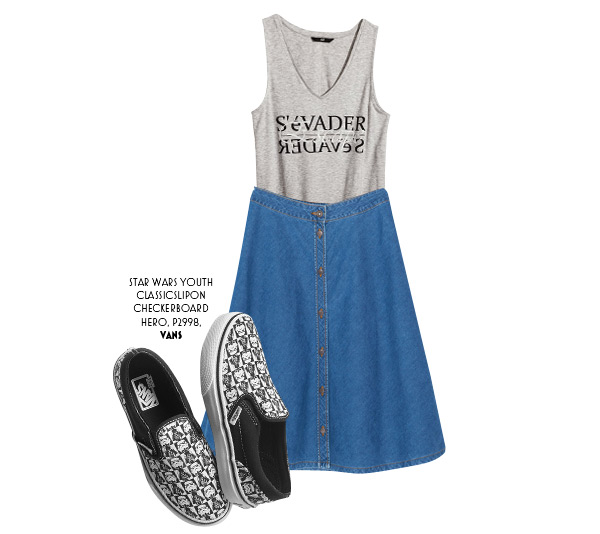 ADVERTISEMENT - CONTINUE READING BELOW
We can't deny that there are days when you just want to wear your comfiest pair of flats for lunch with friends or a quick stop at the mall. When this is the case, simply grab your favorite tank top and denim skirt, then top it off with a Stormtrooper and Darth Vader check slip-on from Vans.
Find a Folded & Hung store near you >>>