A frequently asked question these days is "when will Taylor Swift finally reveal her belly button"? Had it been 2001, people would be asking Britney Spears the complete opposite.
Though some of her looks are quite hard to un-see (e.g. I'm A Slave 4 U's bra and jeans, Oops I Did It Again's red leather body suit), it seems to us that she's never really nailed a specific look that makes it to the Fashion Hall of Fame. Don't get us wrong, we still love her. So in celebration of her birthday, we count down six times Britney almost had it in the bag.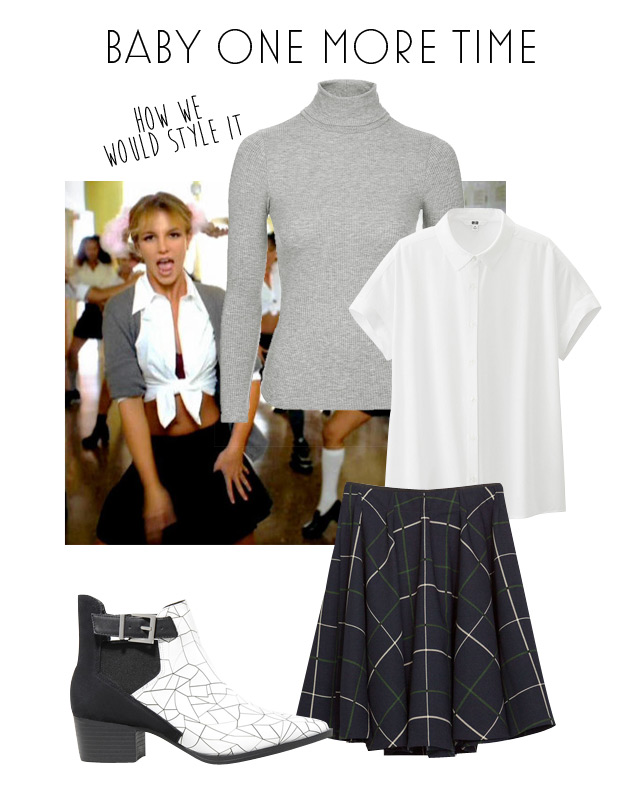 Britney's Look: Seductive school girl
Score: 5/10
Why: School uniforms are made to make us look proper and decent. And we like to keep it that way.
How We Would Style It: Britney would earn millions if she got paid each time someone pegged this look for Halloween. We do think that you could get away with something similar for everyday—only if you show a lot less skin.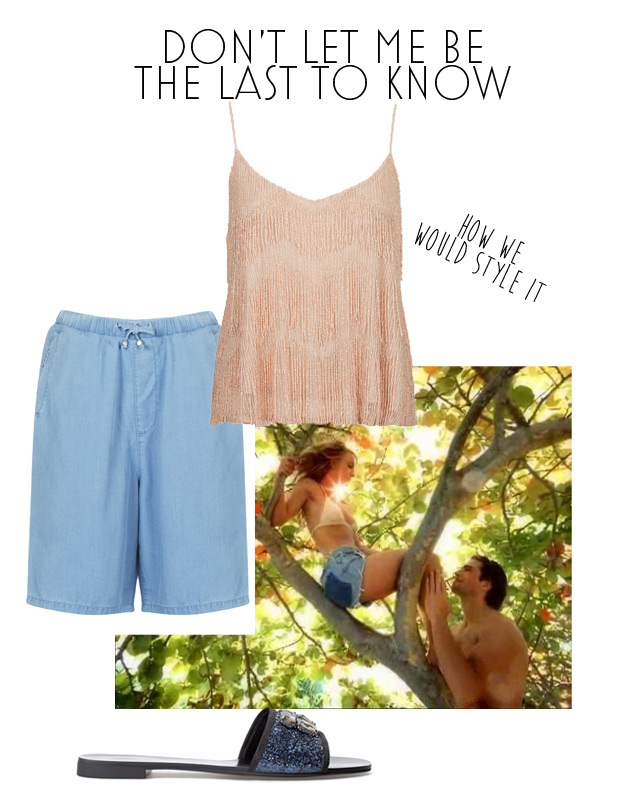 Britney's Look: Babe on the beach
Score: 6/10
Why: Believe us, we've seen shorter shorts. The mismatched back pocket does seem quite off. We totally get why she'd wear it to the beach and it better say there.
How We Would Style It: If you're thinking of pegging this look, opt to wear a nude-colored cami with loose boyfriend shorts and dressy sandals.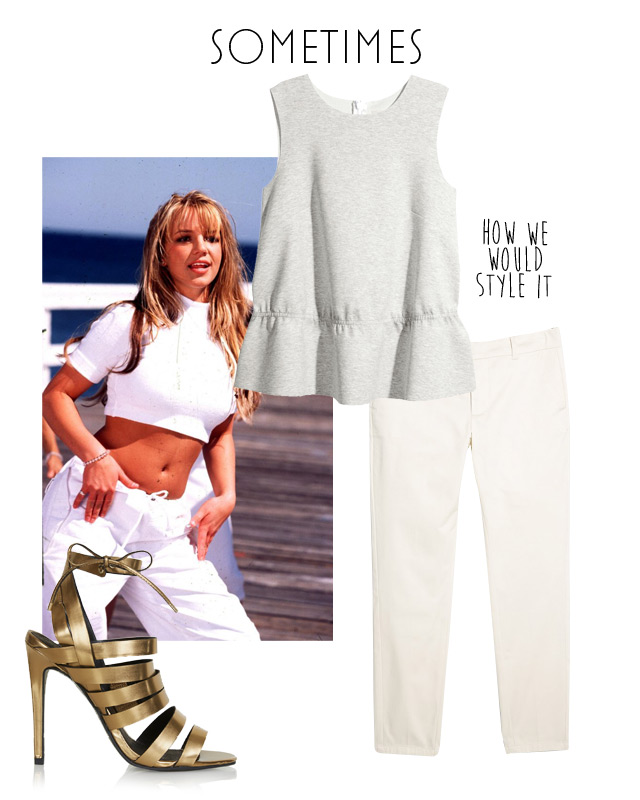 Britney's look: Midriff-baring normcore
Score: 7/10
Why: It looks a lot like something people would wear today. Only not with fat sweats and chunky rubber shoes.
How We Would Style It: Switch the volume to the top instead and keep the bottom lean and tapered.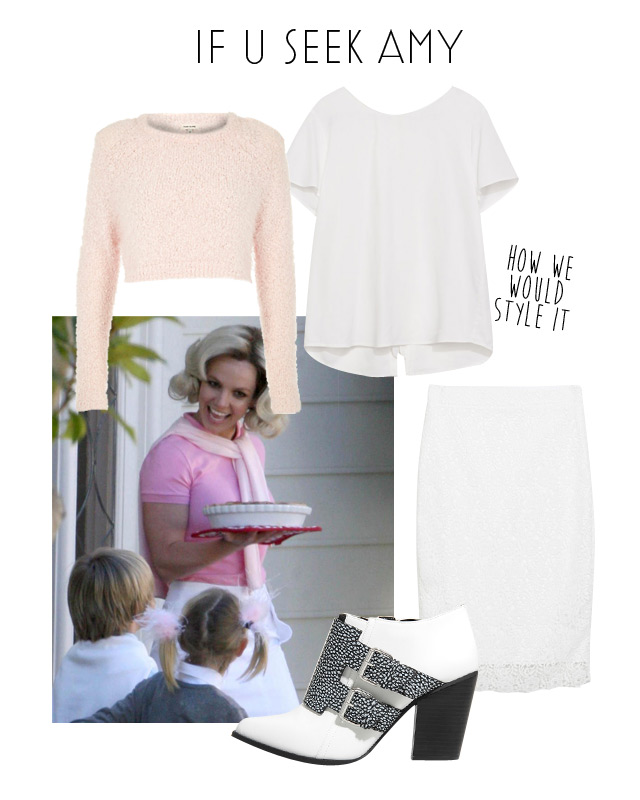 Britney's look: The good wife
Score: 8/10
Why: She actually looks halfway decent. The heavy eyeliner would raise a Stepford wife's eyebrow, though.
ADVERTISEMENT - CONTINUE READING BELOW
How We Would Style It: A little less suburban wife and a little more urban woman would do just fine.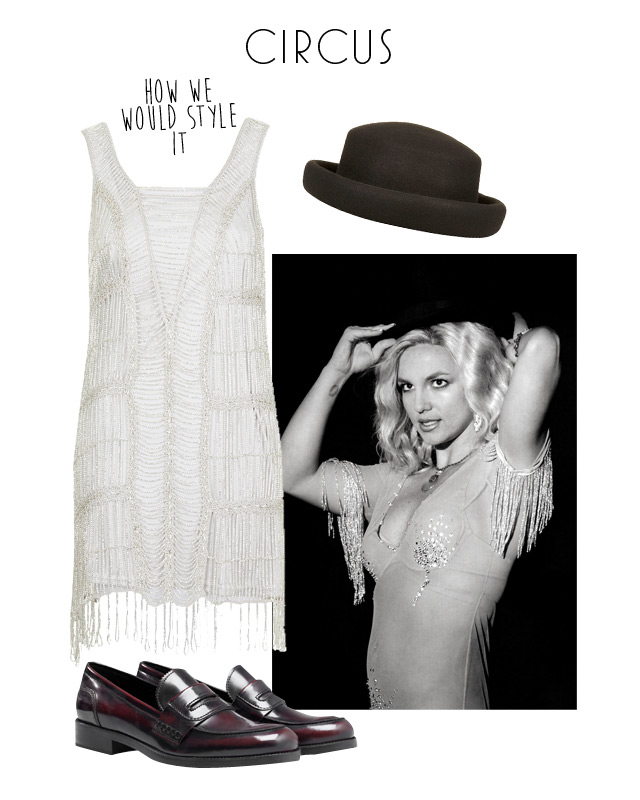 Britney's look: The ring master
Score: 7/10
Why: This look isn't at all bad considering that it's a costume.
How We Would Style It: Remember Serena van der Woodsen's look during the first episode of season three of Gossip Girl? Just easily dress down an embellished frock with man shoes.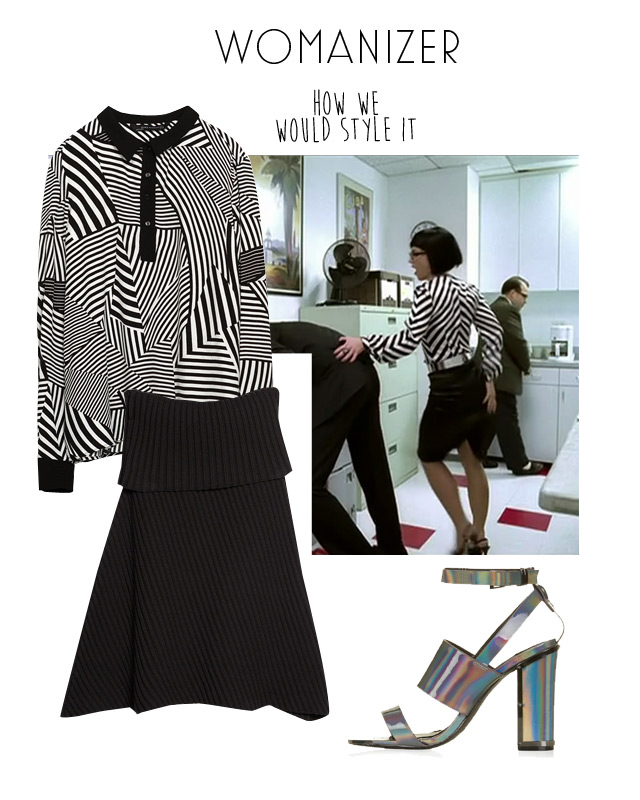 Britney's look: The assertive officemate
Score: 6/10
Why: Plus points for the Dolce and Gabbana belt but the tight skirt and plunging top seemed a bit too party. The fit also looks quite constricting for work.
How We Would Style It: A more relaxed top paired with an easy A-line would do just fine. Also we like to keep accessories at a minimum while at work so a pair of metallic steppers would be a great substitute to Brit's belt and necklace.
Head to the photo gallery to shop all the looks.